About Sarah
Hi there. Here's a little bit about me!
My name is Sarah, and I am the owner of Sarah Jane Boudoir! I'm a mom of three amazing big kiddos. Watching movies, drinking my iced coffee, scrolling through Facebook, and spending time with family are all things that make me happy. I love spending time outdoors and hiking. Animals have a special place in my heart. Crazily, I have 5 cats and a sweet dog. Talking is my superpower and I am an incredibly positive person! I am unbelievably passionate about boudoir. Empowering women and showing women how incredibly amazing they are is what makes this job so wonderful!
Boudoir can be a sensitive subject. I know what some people think about it. Guess what? I don't care. Boudoir is the greatest job ever! I've known what it feels like to not be happy with myself or my body. Deep down inside I also know that every single one of us is beautiful in our own way. Seeing the look on my client's faces when they see their photos is amazing! I love seeing how good they feel about themselves when they see how beautiful they really are.
In addition, I've had my own boudoir session done and at that moment I realized that there is something so empowering about it. You are putting yourself in an uncomfortable and vulnerable position during a session. Quickly, you start to realize that you are so much more than your body. You start to realize that you are amazing and that your body, with every little imperfection, is pretty darn wonderful too! Every woman should a boudoir session at least once. (possibly more!) Doing a session of my own showed me that I can be comfortable in my own skin. It taught me how to accept me for me. I've realized that I am beautiful. Also, it has definitely helped me to relate to my clients.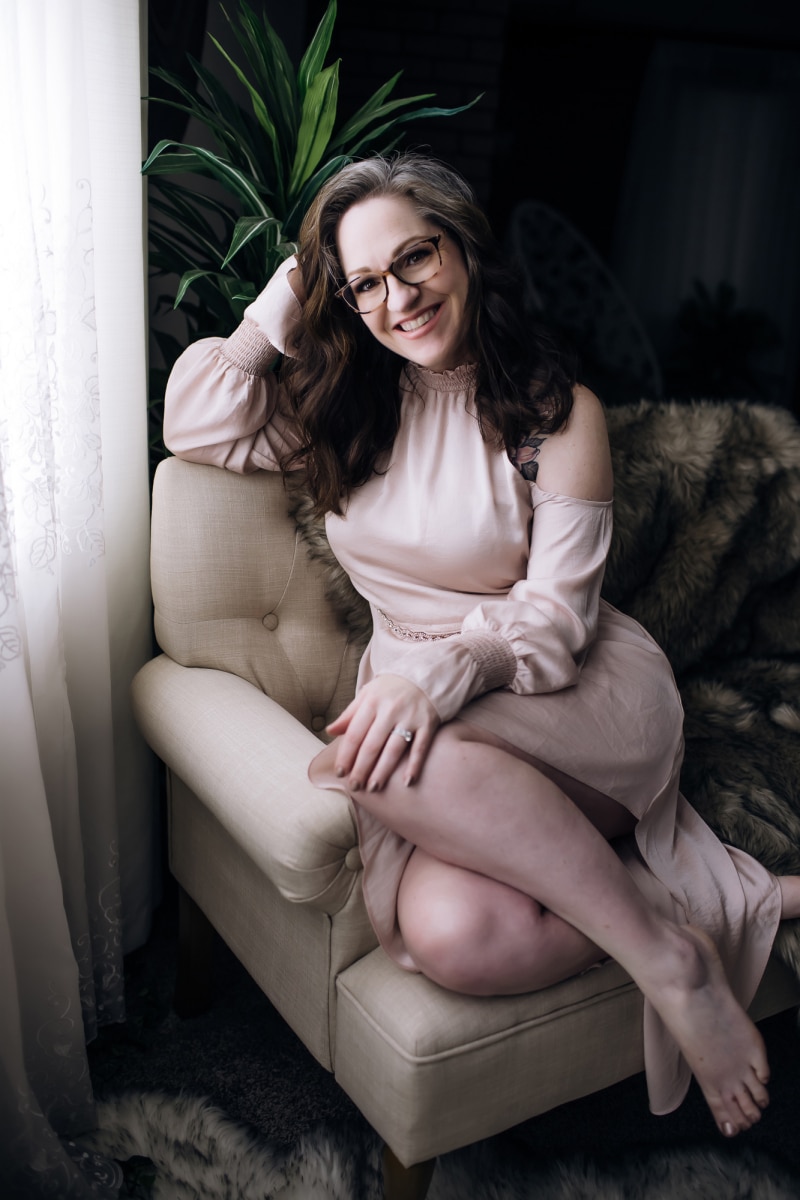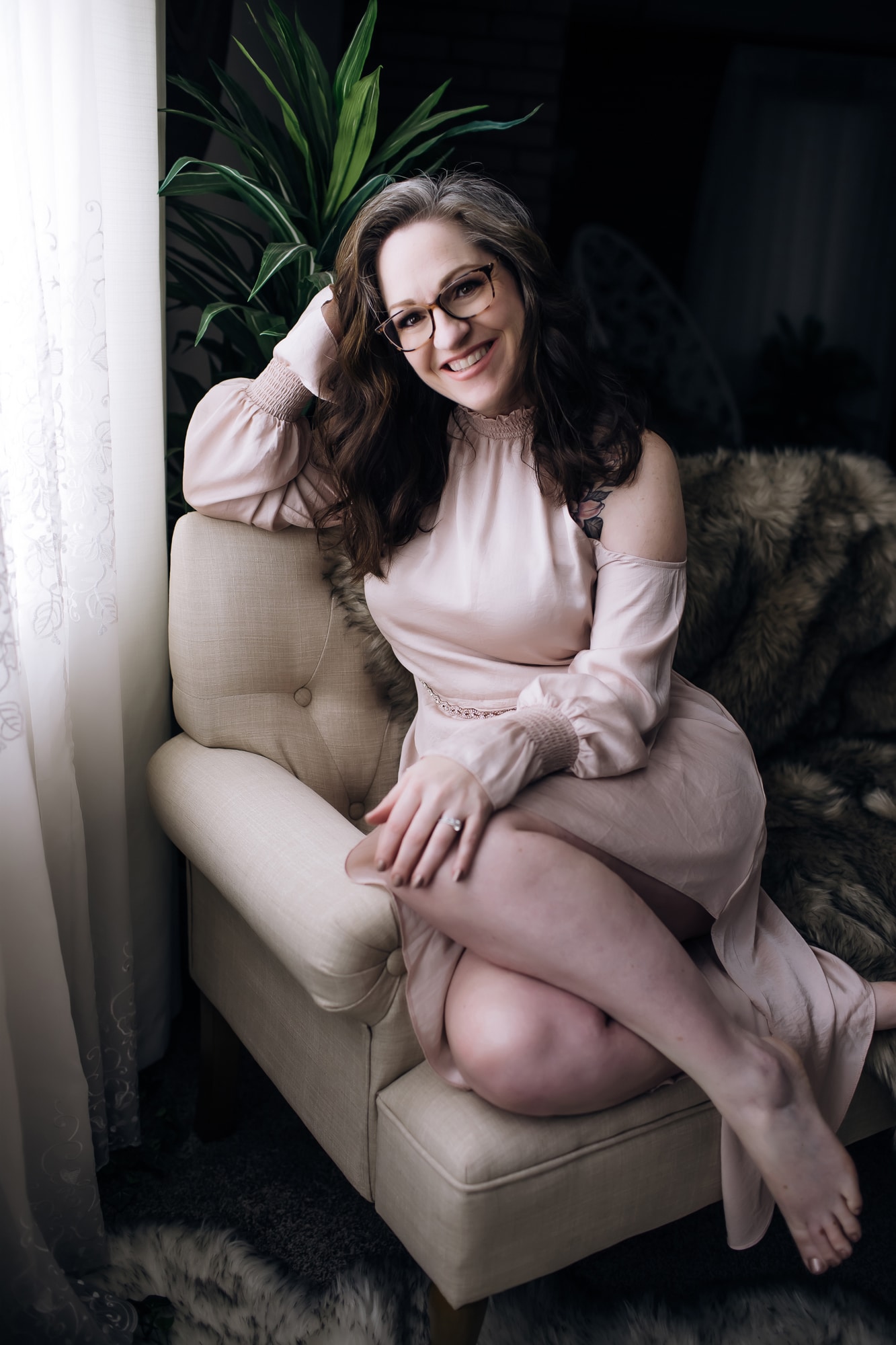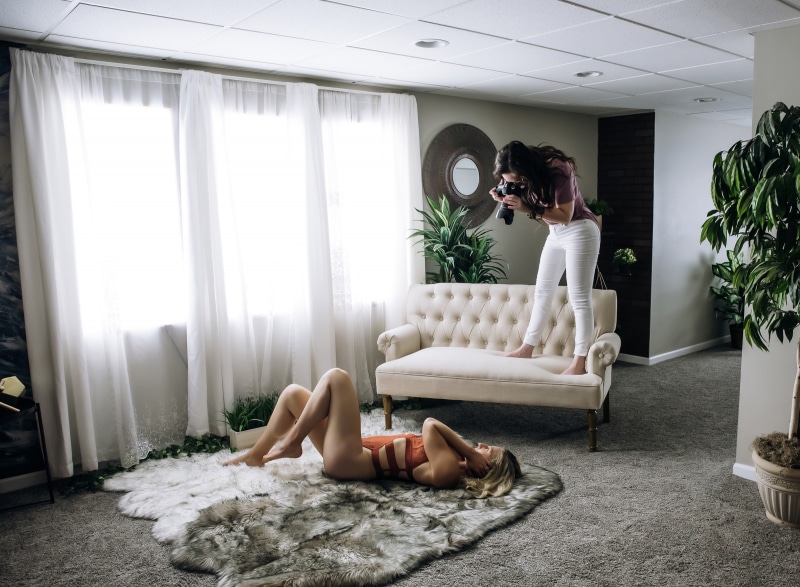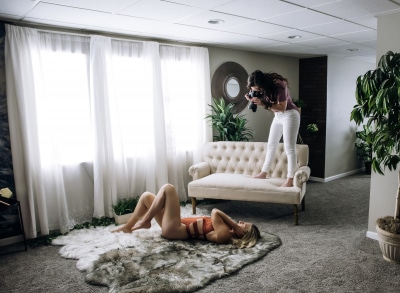 My Promise
I promise you, this is something you will be so happy you did!  You are amazing, you are strong and you are beautiful.   Let me help show you how perfectly amazing you are!  Promise, you won't regret it.
Would you like to learn more?  Feel free to ask questions.   I can be quite the talker and am always happy to answer any questions you may have!!!
~Sarah Jane
If you are in need of regular portraits for your family, event photography or head shots
please visit my family friendly website at Stills by Sarah!
We are based in the Chicagoland Area and offer in studio sessions in Wauconda as well as on location photography sessions.