Top 12 Most Frequently Asked Boudoir Questions
The thought of a boudoir session can be scary.  When talking to women about their session, I get asked all kinds of questions.  So, I wanted to compile a list of my 12 most frequently asked questions to give you some insight on preparing for a boudoir session with me!
Do you share my images?
My number one priority is making sure my clients are comfortable, especially with boudoir!  It can be a life changing experience, but that also makes it nerve wracking!  Sometimes, you are learning how to love your body and aren't quite ready to share the images with the world, or sometimes these photos are specifically for your partner and aren't for anyone else's eyes.  These are all great reasons for not sharing your photos, and it all depends on personal preference!  Many women love their images and decide they need to be shared with other women.  To help show that all bodies are boudoir bodies.  After you've seen your pictures I will have you sign a model release.  YOU choose what you are comfortable with.  If that means I can't share any, none or even non identifying images that's totally up to you.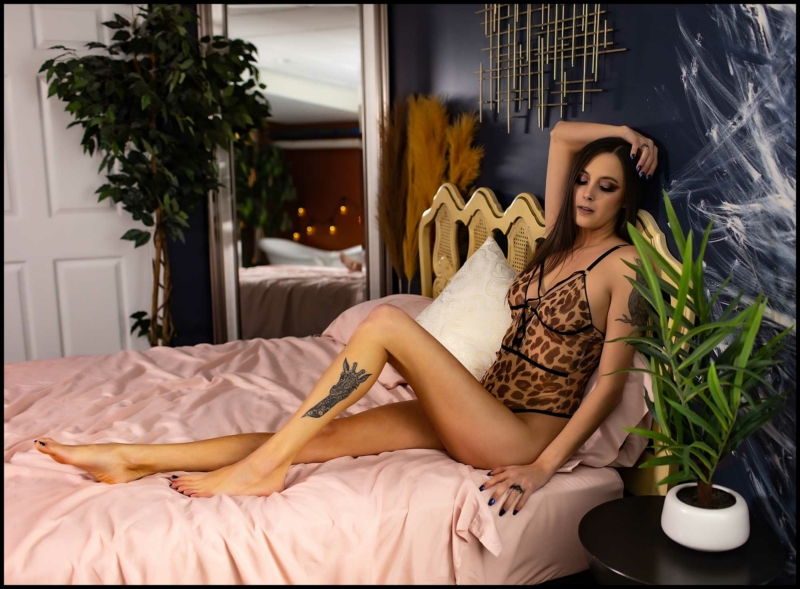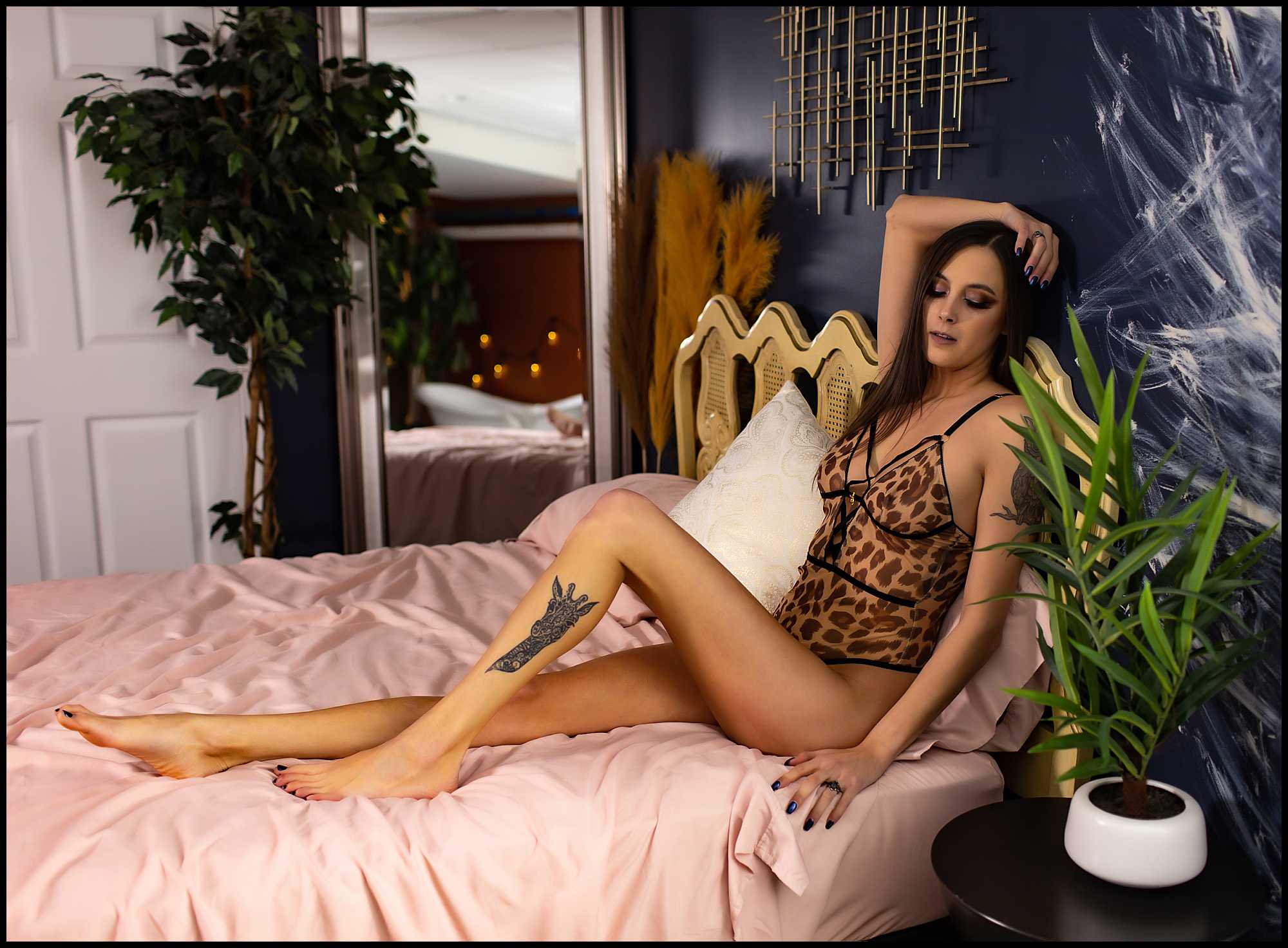 Do I have to wear lingerie?
You definitely don't have to specifically wear lingerie, it depends on your personality!  There are a BUNCH of outfit ideas other than lacy little things!  I'm happy to discuss this after you've booked your session.
Do you have payment plans?
I offer a few payment options.  There is a booking retainer to book your shoot.  Any products or images can be paid on a pre session payment plan.  If you want more time to be able to pay off the shoot, you can schedule your session out a few months out, and pay it off in payments?   Need your shoot sooner?  I take credit cards and PayPal credit as well.  Let me know if this is something that you want to set up!
Is hair and makeup included?
I'm a little different than many boudoir photographers on this one.  I truly believe all bodies are beautiful and I want your session to reflect the experience you want.  Hair and makeup is not included but is available as an add on to your session.  Many women want to feel pampered, and having your hair and makeup done is a great way to do that!  My beauty team can help you complete your look, whether that's a "I just woke up like this" or Full on glam look!  You can bring ideas and inspiration for what you want your look to be.  Hair and makeup is available for $250.  Or makeup only for $150.
You are also welcome to do your own hair and makeup yourself.  I totally understand that everyones perception of beauty is different.  If you feel the most beautiful with a just a little powder and mascara, that's ok too!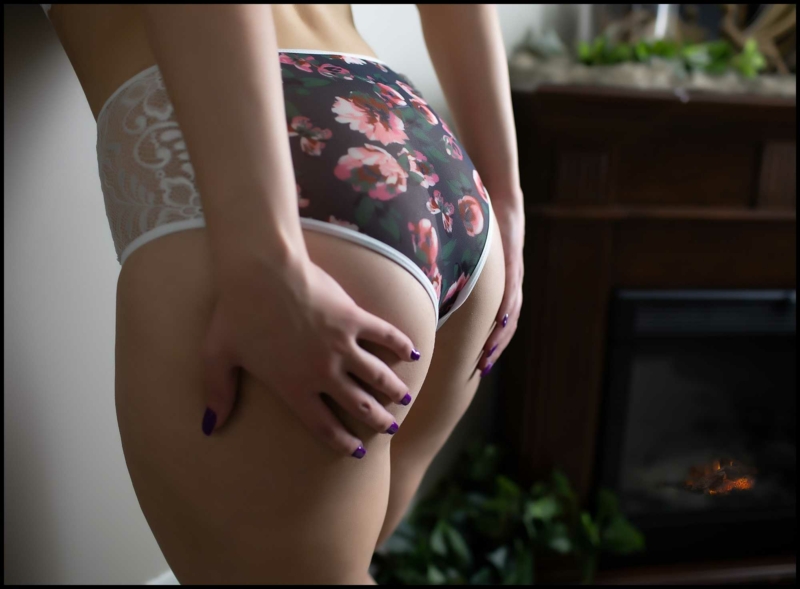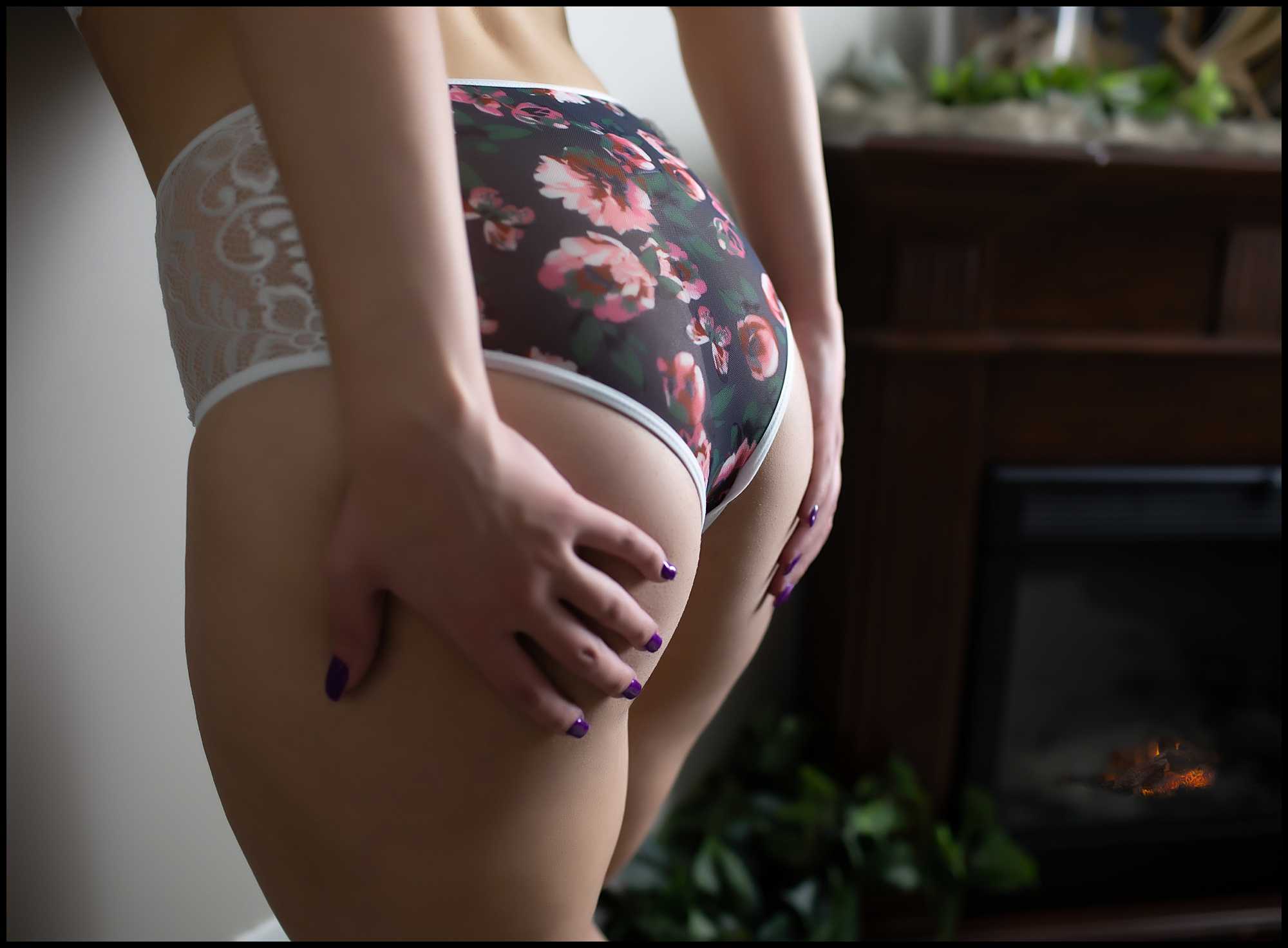 Do you Photoshop my images?
I do edit your images for light, exposure, contrast and color balance.  I'll do skin smoothing to create that nice buttery soft skin.  I'll remove any blemishes or bruises as well. I do NOT however edit anything "out" that is permanent!  I think it can be damaging to have a boudoir session done and then edit out parts of yourself that make who you are!  Part of the process of accepting yourself and seeing your beauty also means not photoshopping  out parts of yourself you don't like.  If there are parts of yourself that you are learning to love and aren't thrilled about, that is ok!  I am skilled in posing and lighting to make you look your absolute best and bring out your shine.  Trust me, I'll have you looking your absolute best!
Where should I buy outfits?
There are quite a few places to buy outfits from and it depends on what you are getting and the style of your shoot!  Here is a long list to choose from with different styles and sizing!  Victoria's Secret, Forever21, AdoreMe, Shein, Torrid, Aerie, Hips and Curves, Honey Birdette, Thisle and Spire.  If you are looking for something specific that you dan't find, let me know and I might know where to get it.   I also have an extensive studio closet available to borrow from for all clients.
What type of print products do you have?
I offer a variety of luxury albums, boxes and art available.  I absolutely love the feeling of picking up a physical print, it's so surreal to see yourself like that! "20 glorious and glossy pages from my boudoir shoot that I flip through myself every chance I get.  I think I look at them more than he does.  It's a daily reminder that my self-image has completely changed after having my boudoir shoot." -Kelly, on her experience at her boudoir shoot!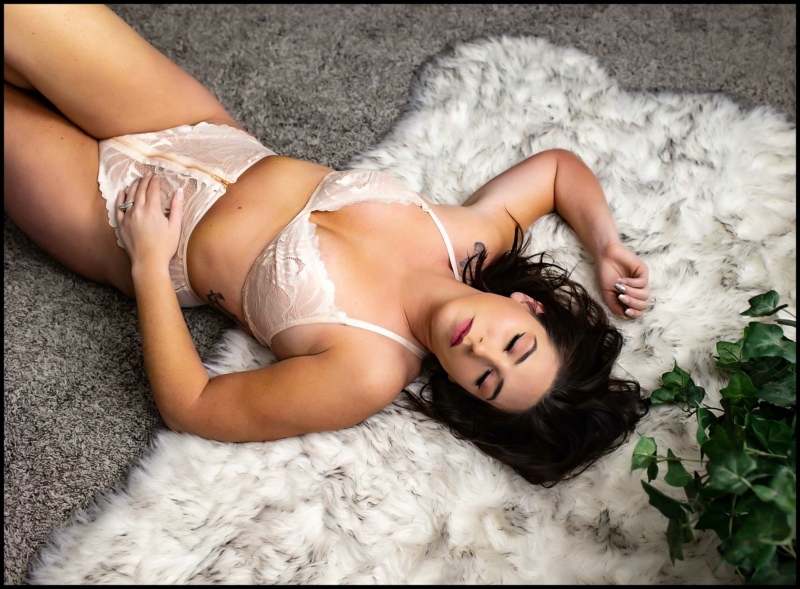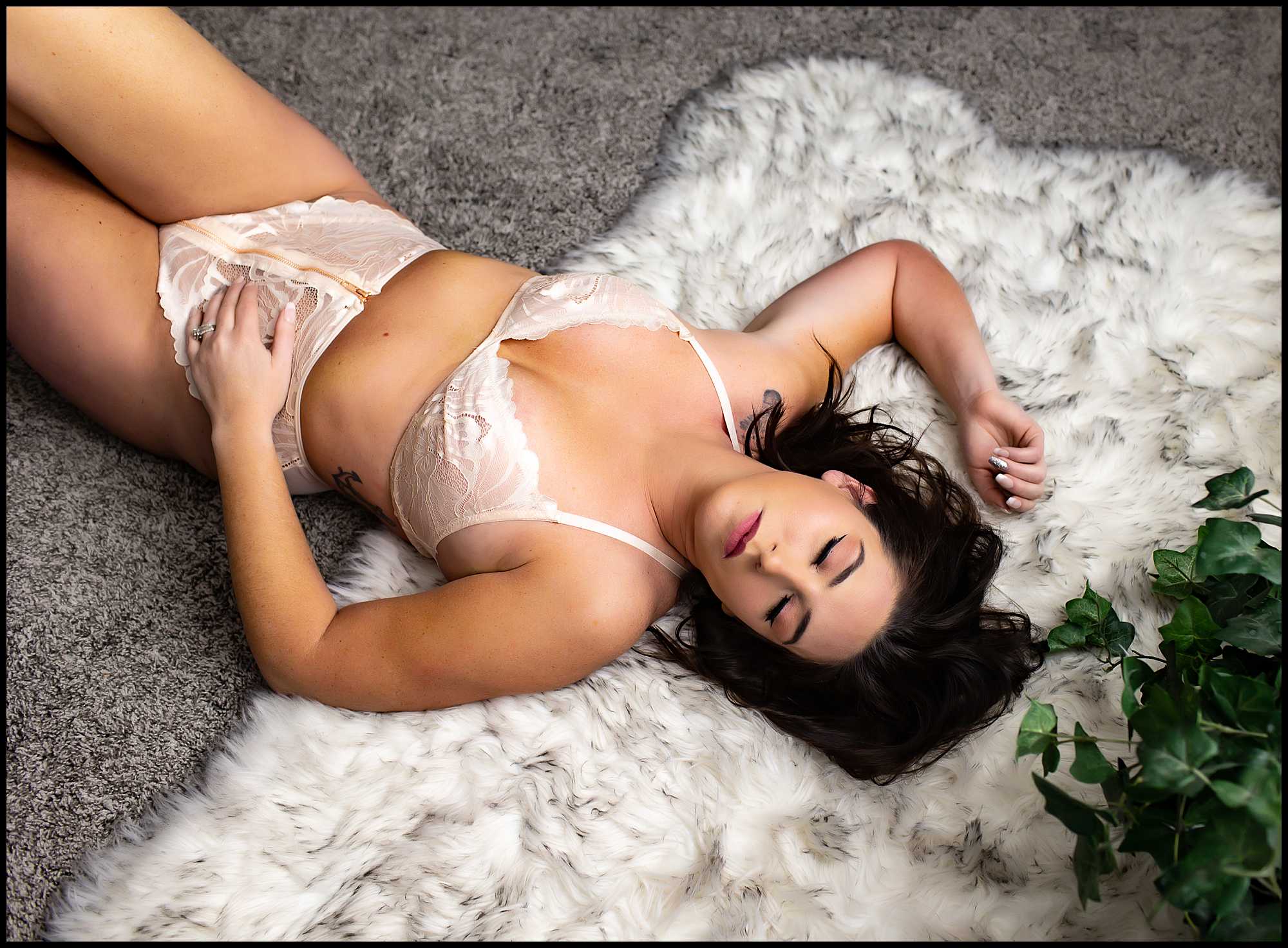 Do you offer digitals?
Several of my Collections include digital files. But, there's also an A La Carte full digital download that is also available.  These digital images come in a locked password protected online gallery, for you to download and share!
I'm freaking out!  How can I calm my nerves?
Nerves are all part of the experience!  I always say that it would probably be weird if you WEREN'T just a little bit nervous.  The nervousness in the beginning of your shoot makes your moment of "WOW" seeing your photos for the first time so much better!
How many outfits should I bring?
Typically I recommend 3 outfits for your session.  If you are adding on any extra sets you can add on outfits as well.  I always say to bring more if you can't decide and I will help you decide at your shoot!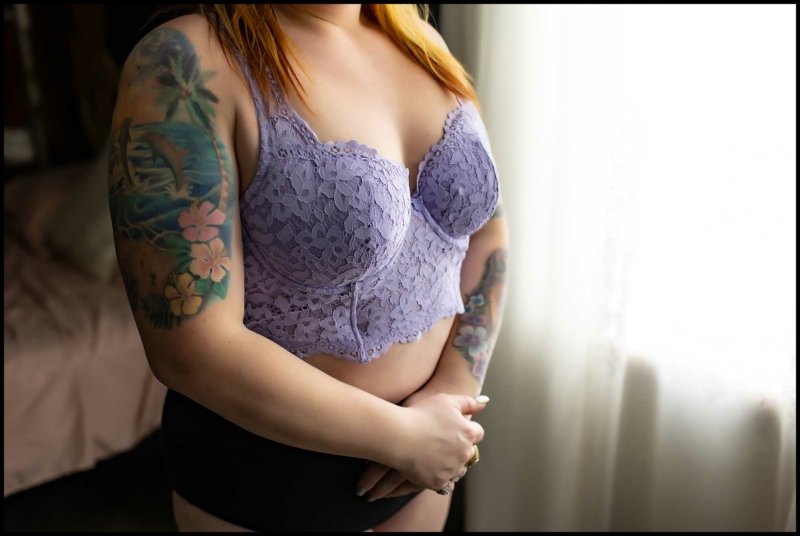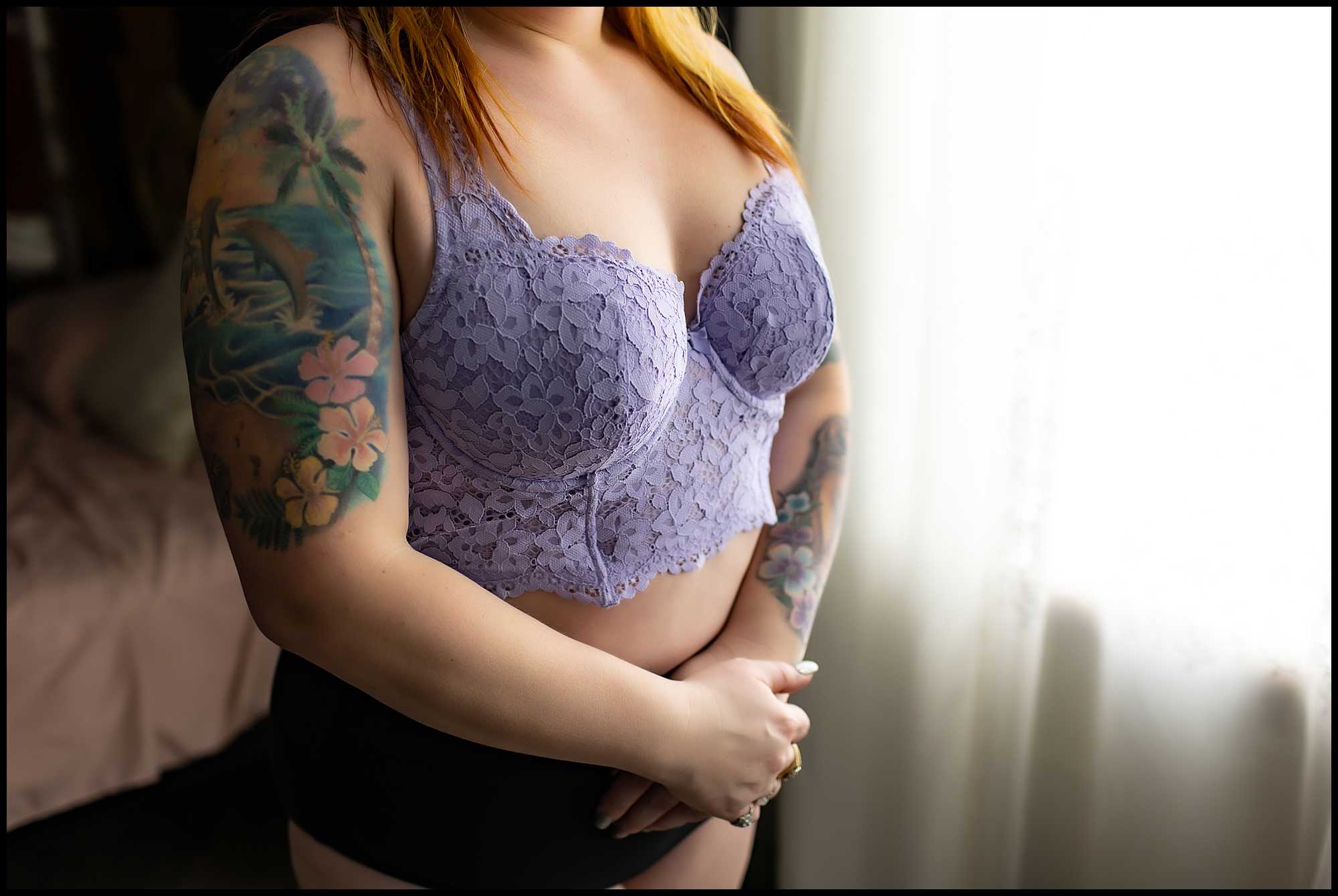 Should I get to my shoot early?
You should always plan on getting to your shoot on time if not just a couple minutes early.  We will immediately start talking about your outfits and colors.  If you are having hair and makeup done I'll introduce you to the beauty team!
Where is your studio located?
My studio is located in Wauconda IL.  It's pretty much within an hour of most anywhere in Chicagoland.  I promise you, the studio is gorgeous and worth a little bit of a drive.
---
Want more information on boudoir shoots?   Click HERE to get in touch with me!