Ashley and Al recently came into the studio for a couples boudoir session.  Their session had a strong focus on bondage.  We got to play around with some fun props and many laughs were had during their session.  Ladies, if you could have seen the way he looks at her your heart would just melt!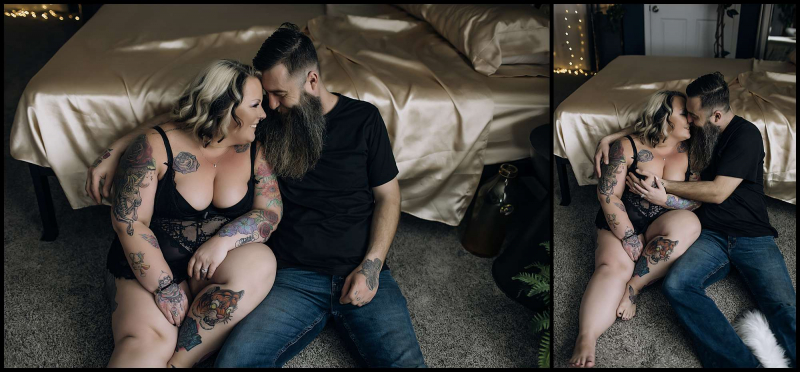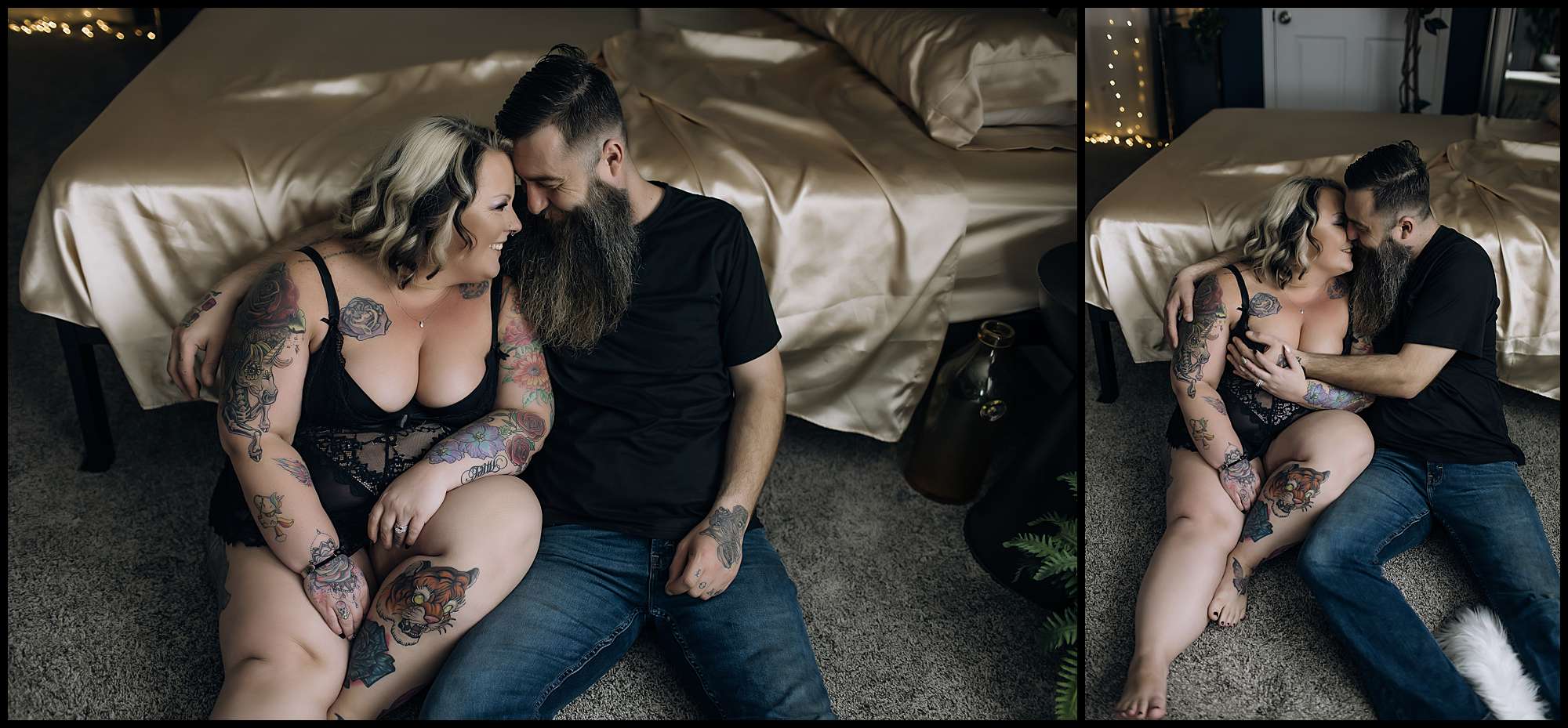 So, a little bit about Ashley and Al:
"Al and I are a couple who love eachother dearly. Married 6 years with no children together but 7 children combined. He is a truck driver that worships the ground I walk on and I am a mom by day bartender/manager by evening."
Why did you do a couples bondage boudoir session?
"I've had a boudoir session before with Sarah. After I had my photos done he had expressed interest in doing photos together. With him being kind of kinky I jumped on the idea of the bondage shoot and decided it'd be the perfect opportunity to surprise him for our Anniversary. "

"Going into the session I was a little worried.  After all, I'm always a little uncomfortable with myself. But, honestly he loves me just the way I am so it helps ease the discomfort a bit.  Haha… he was scared he'd get a woody!"

Anything else you'd like to add?
"My favorite part of the session was putting my husband in cuffs!  Ha!  Seriously though, have low self confidence???? Need to boost your sex life???? Need a mental health boost……. she literally helps with allllll of this. She isnt just a photographer. She makes everything very personal. "
Seriously, I had so much fun working with Ashley and Al.  They were a joy to work with.  We had lots of laughs and I know they got some amazing steamy images.  I hope that this spiced up their marriage a little bit and I wish them the absolute best.  Couples sessions are so fun.  I love seeing the relationship between two people and how they interact together…. oh so fun!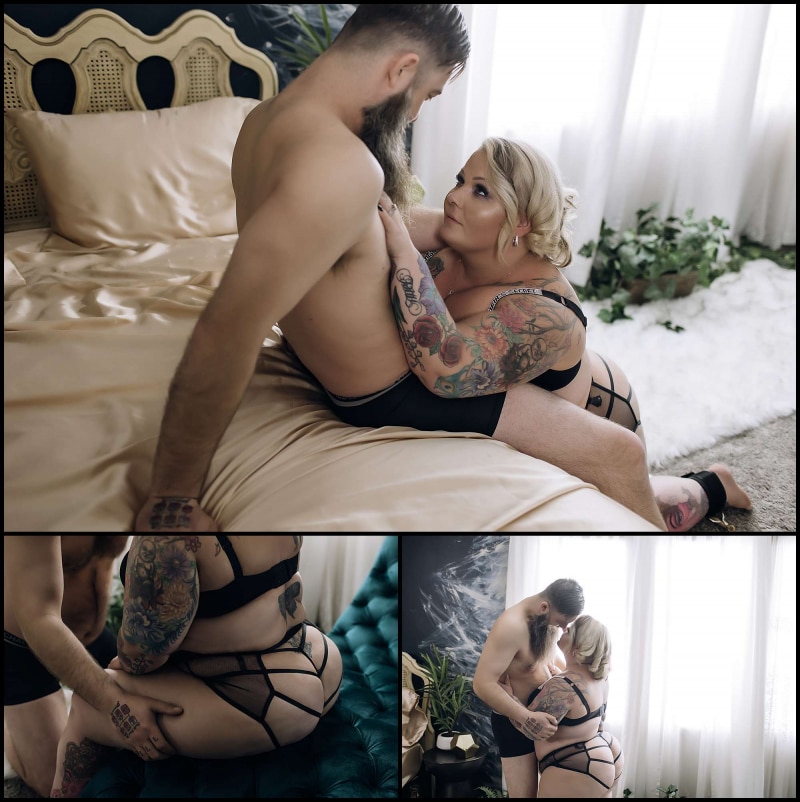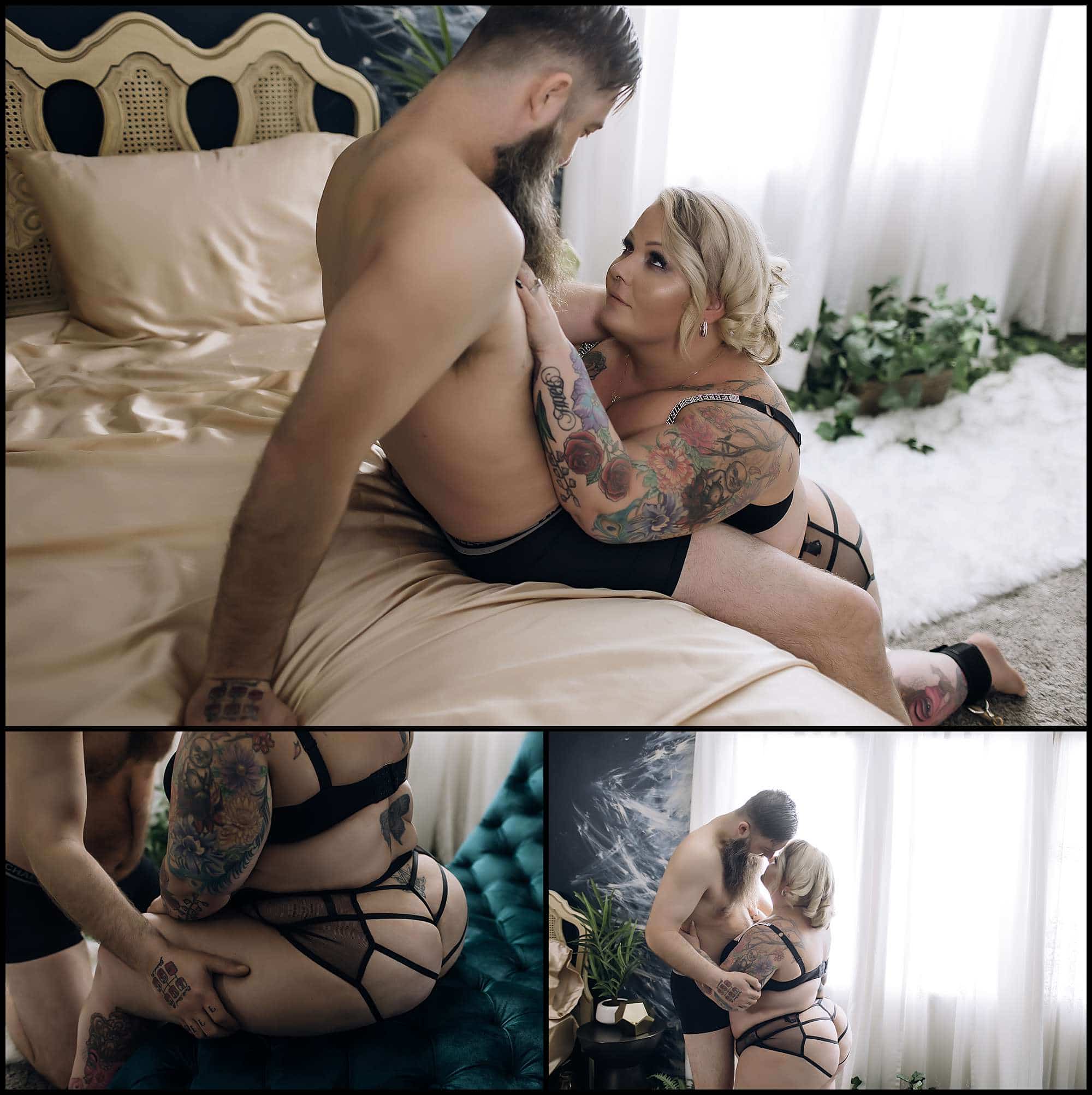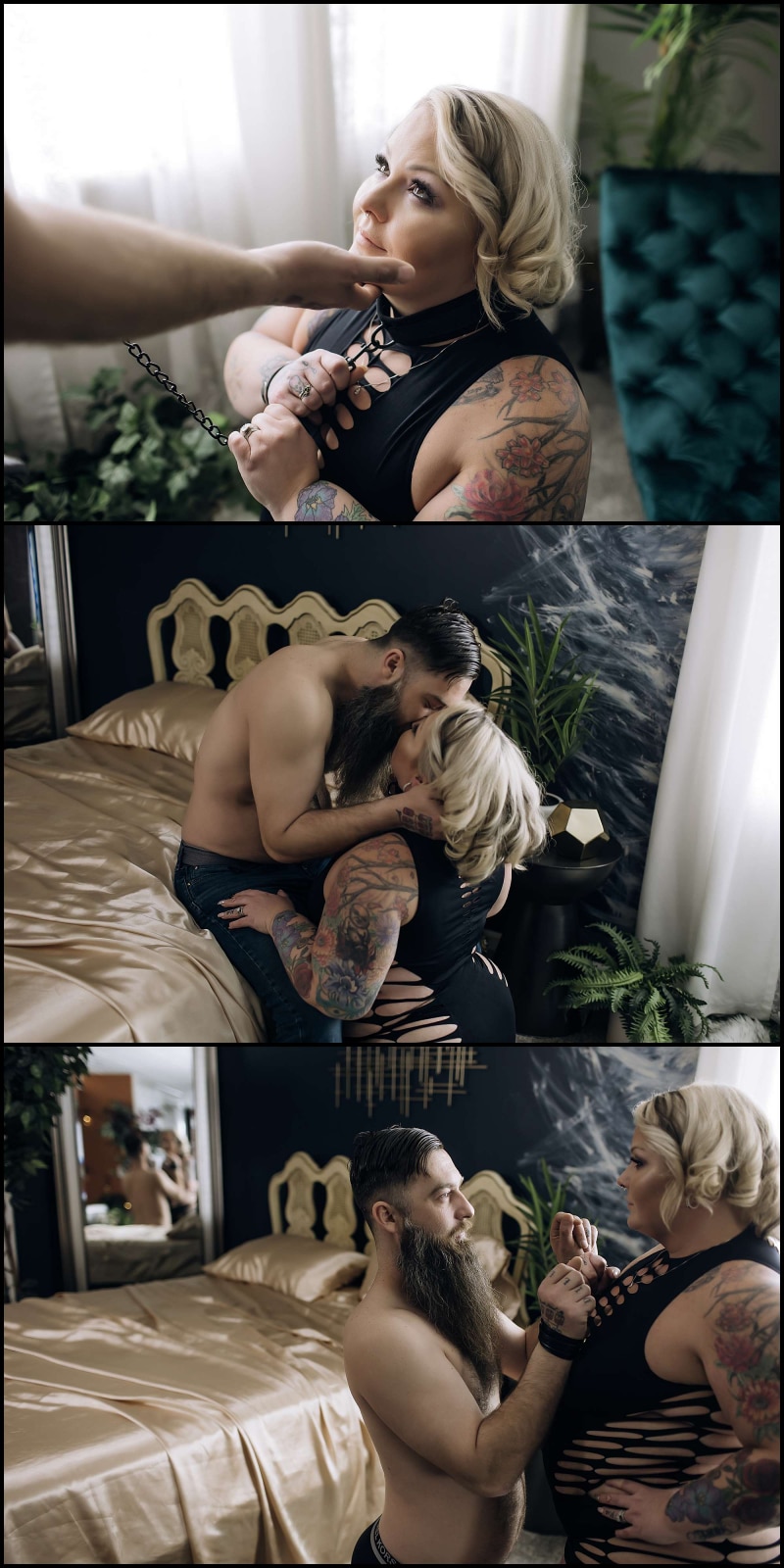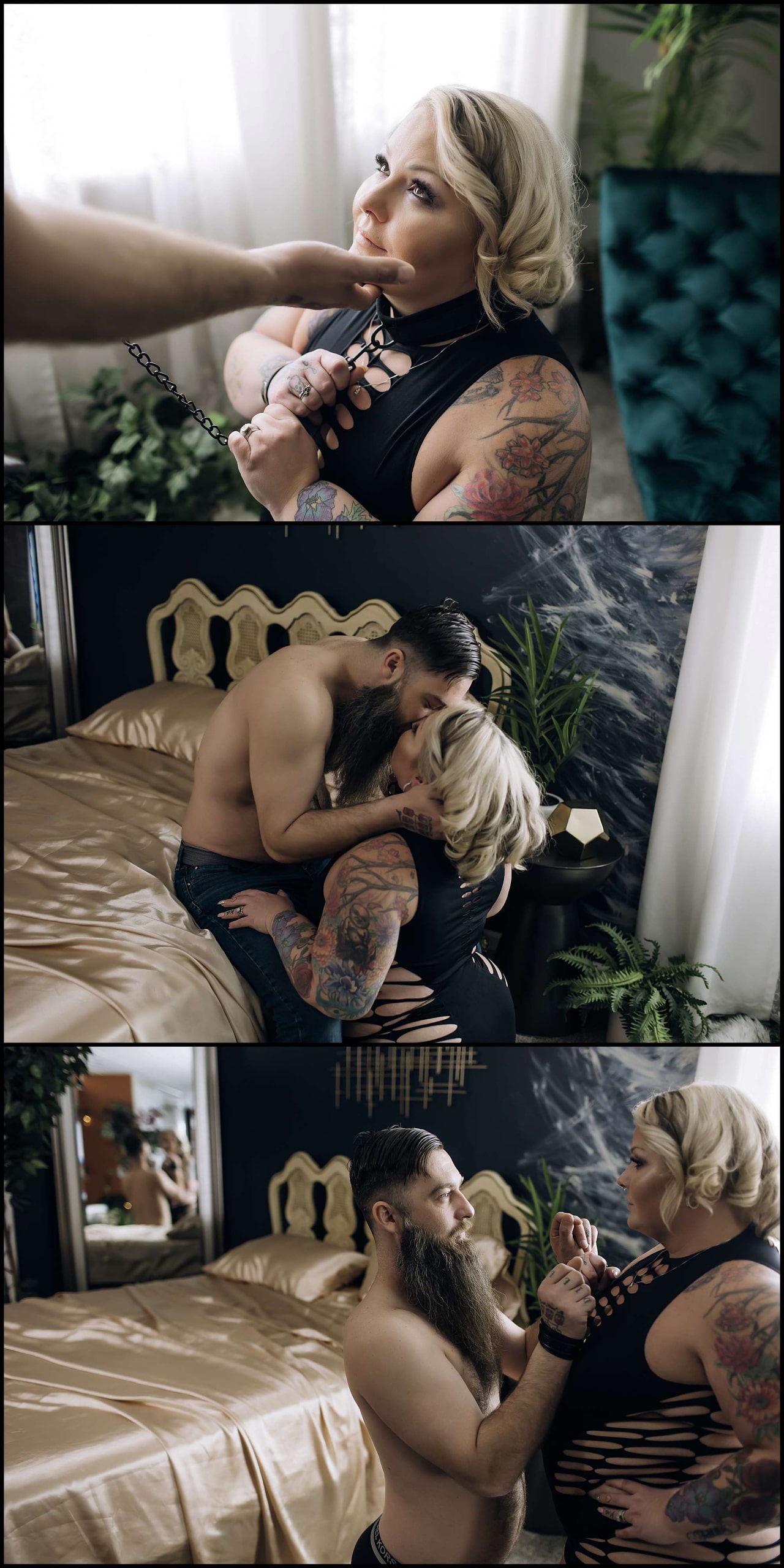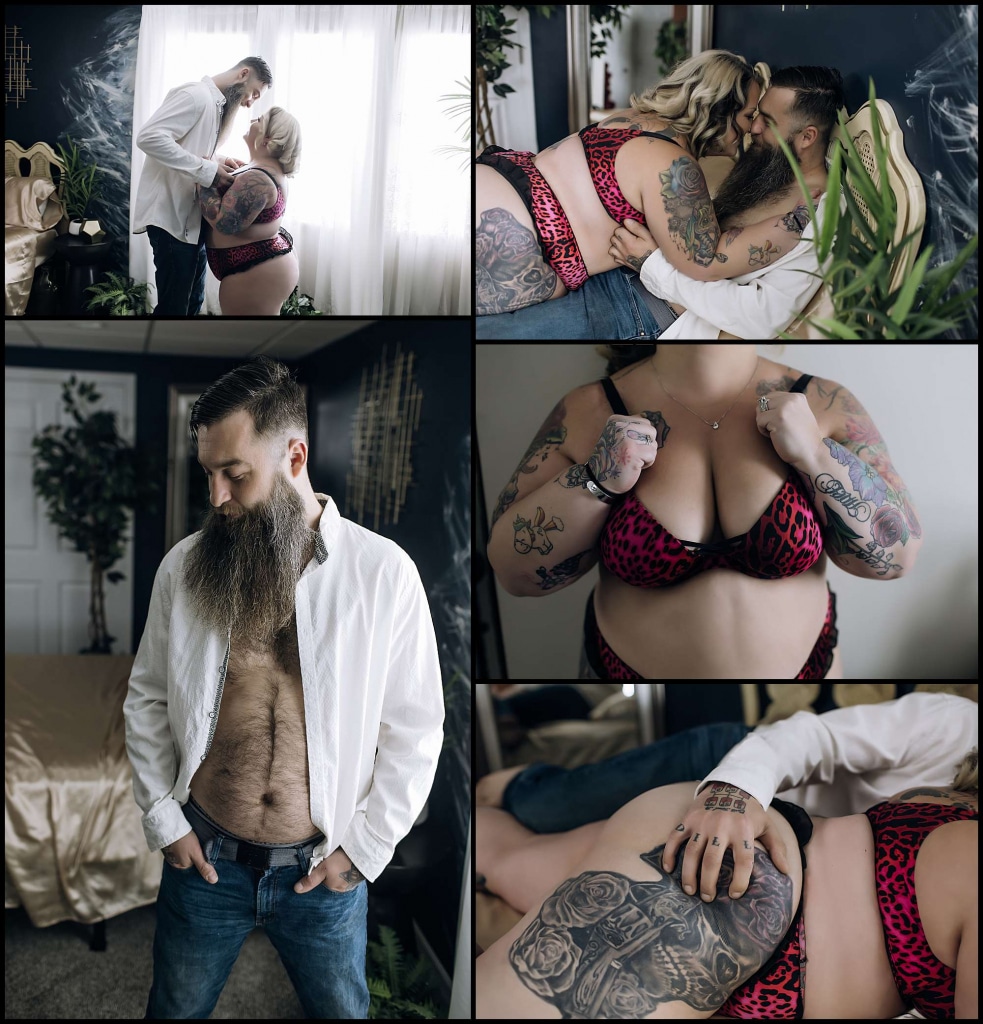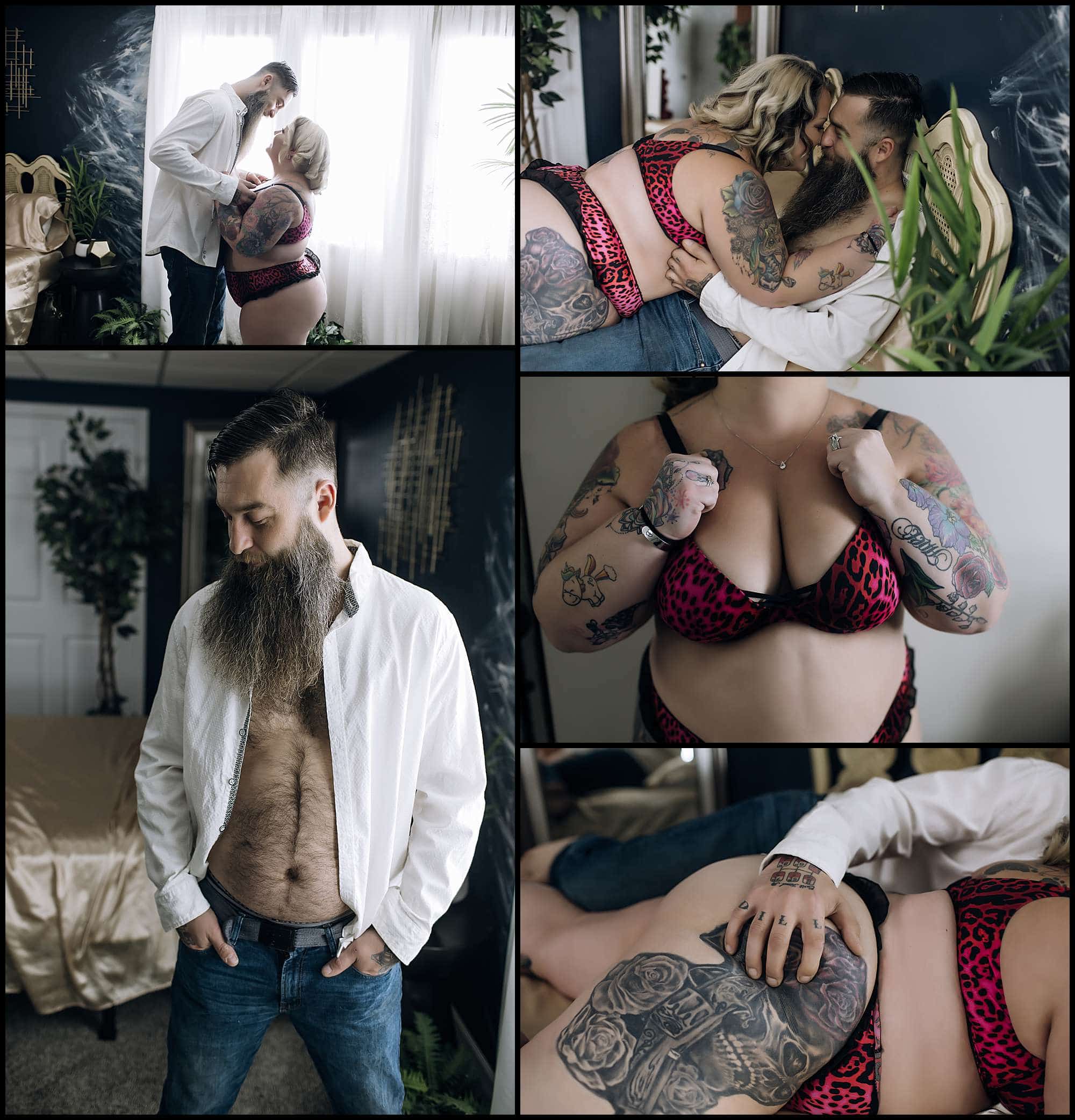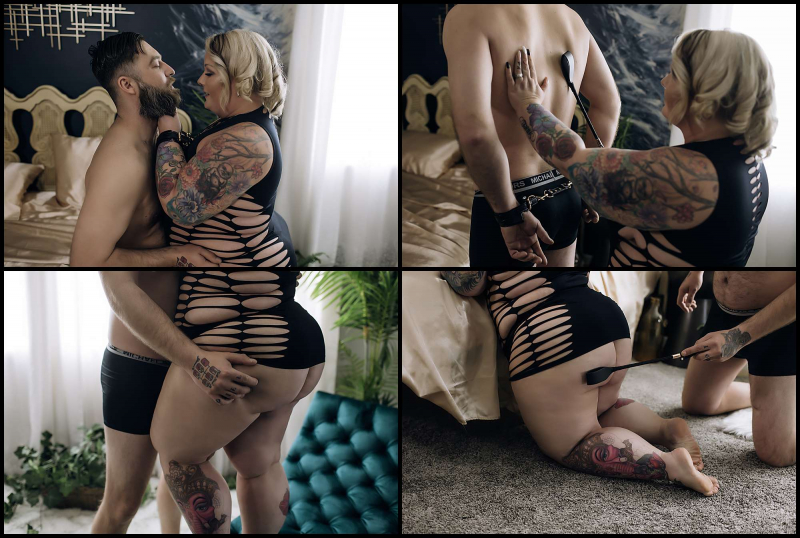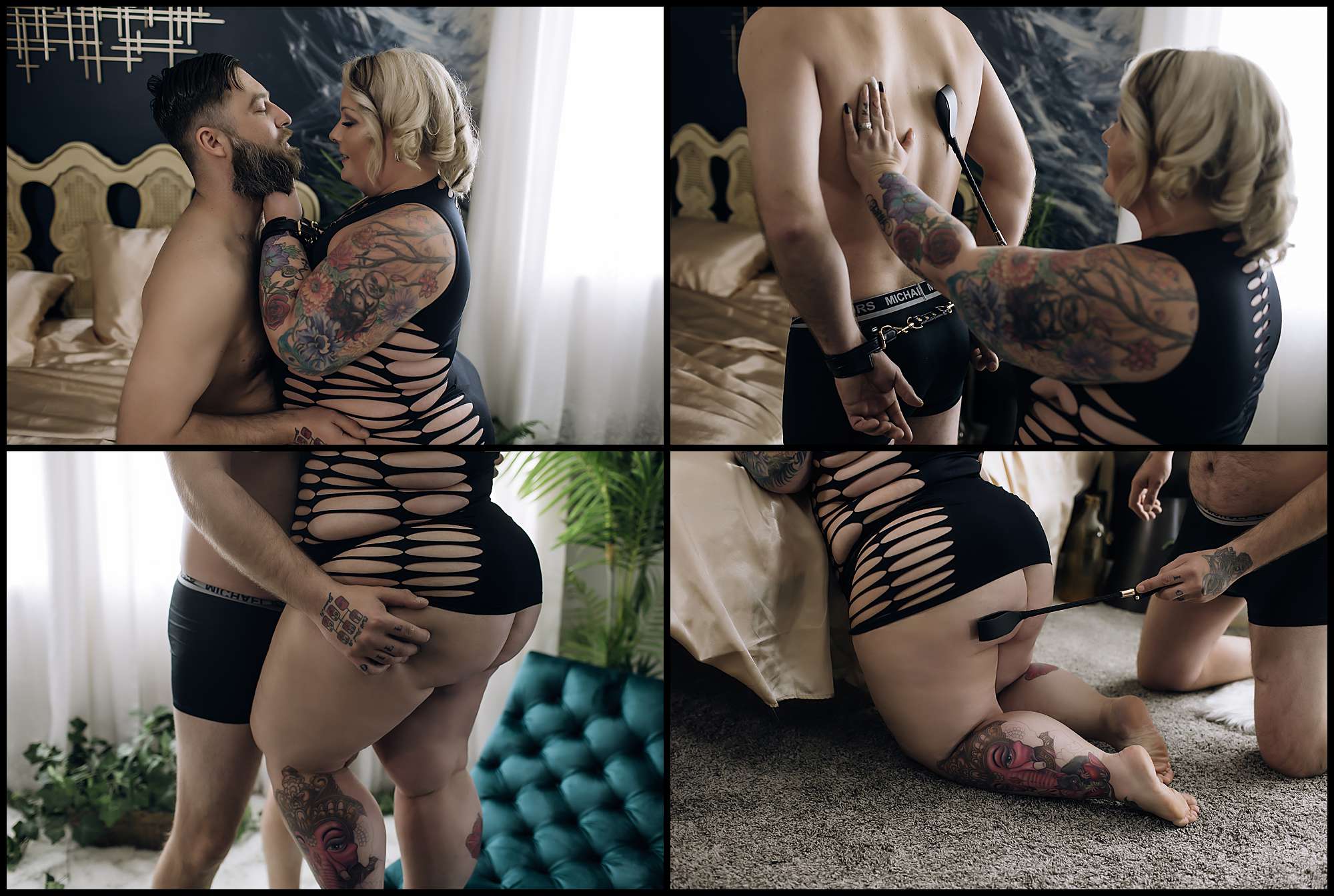 Want to book your own couples session?  Click HERE to get in touch with me!