This bondage set has been recently added to the studio.   It's such a fun, sexy setup. It's different than anything else I have here in the studio.  For clients that pay for their collection in full at least two weeks prior to their session this is a bonus option to have at your session.   You can pay for your collection in full all at once or do a pre session payment plan leading up to your session.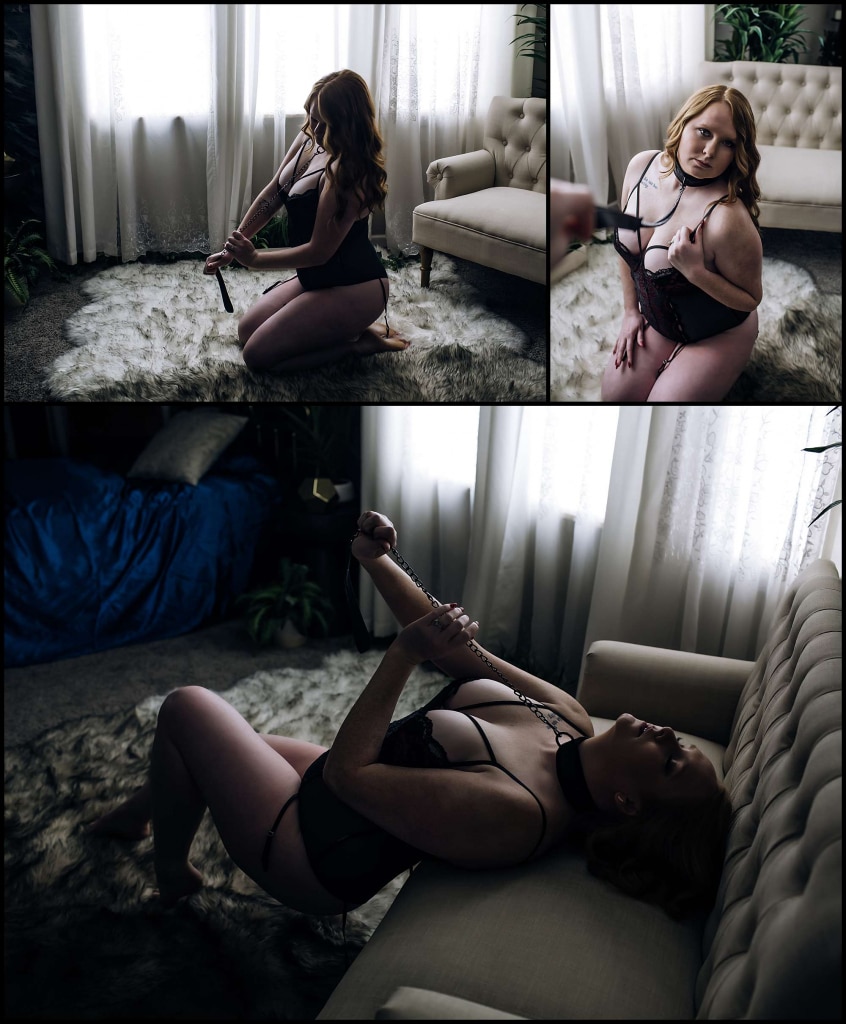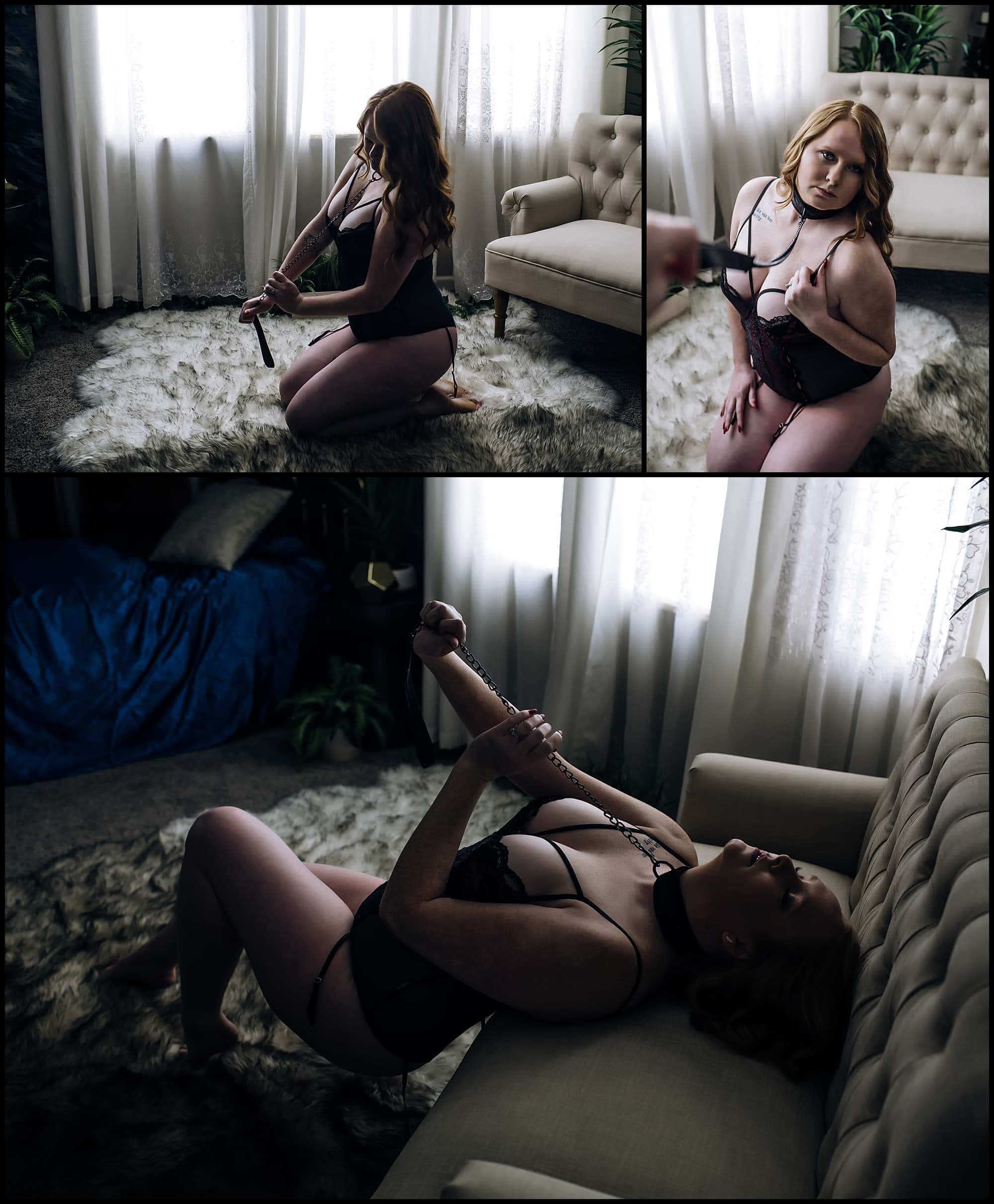 Bonus can change at any time but right now these are some of the bonus sets we have to offer:  Luxe Teal or Red Robe Set, Fine Art Nude Set, 2 Free Headshots, Steamy Shower Setup, Neon Set, Wet Tank Top Set, Bondage Set, Whipped Cream and Cherries Set.   There's non set options too! Options such as getting a custom phone app or extra outfits in your session.
Doing a pre session payment plan or pre paying for your collection isn't required!  It's just a nice option to help break up your payment.   It's also an easier way to plan ahead for doing something special for you!  After all, boudoir is definitely an investment in yourself.
Personally, I think this bondage set is pretty darn spicy and a perfect addition for your boudoir session.  Step outside your comfort zone.  Or if this is your cup of tea… embrace it during your session and surprise your significant other with extra spicy photos.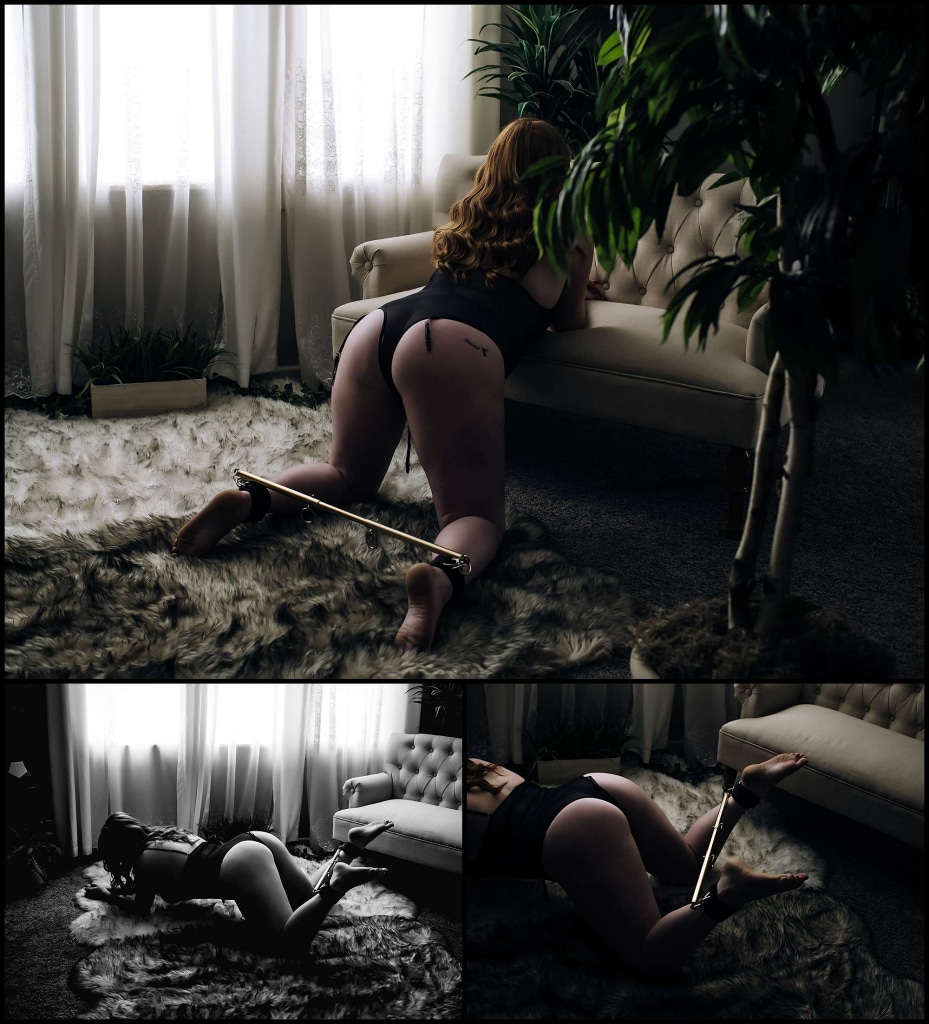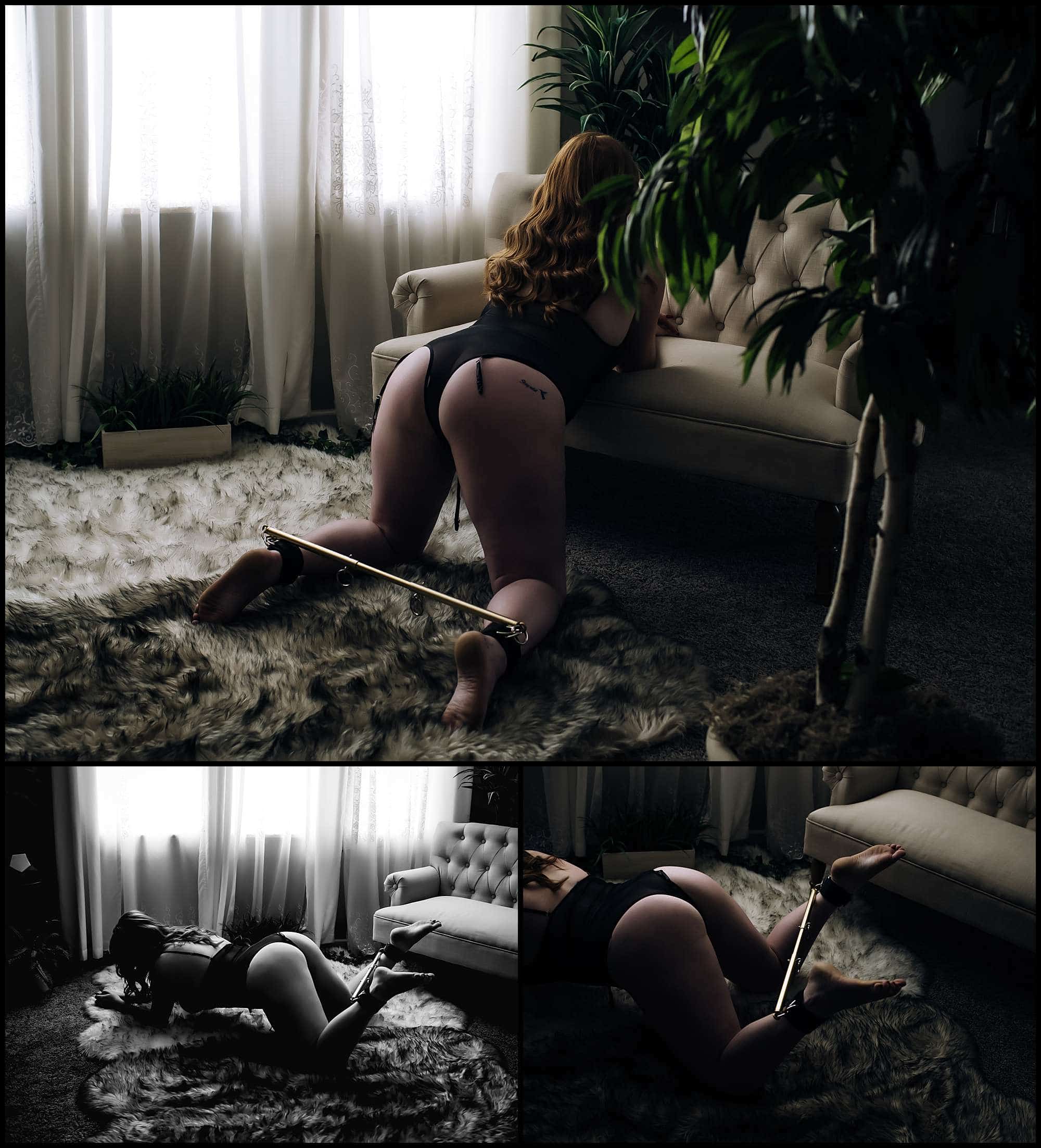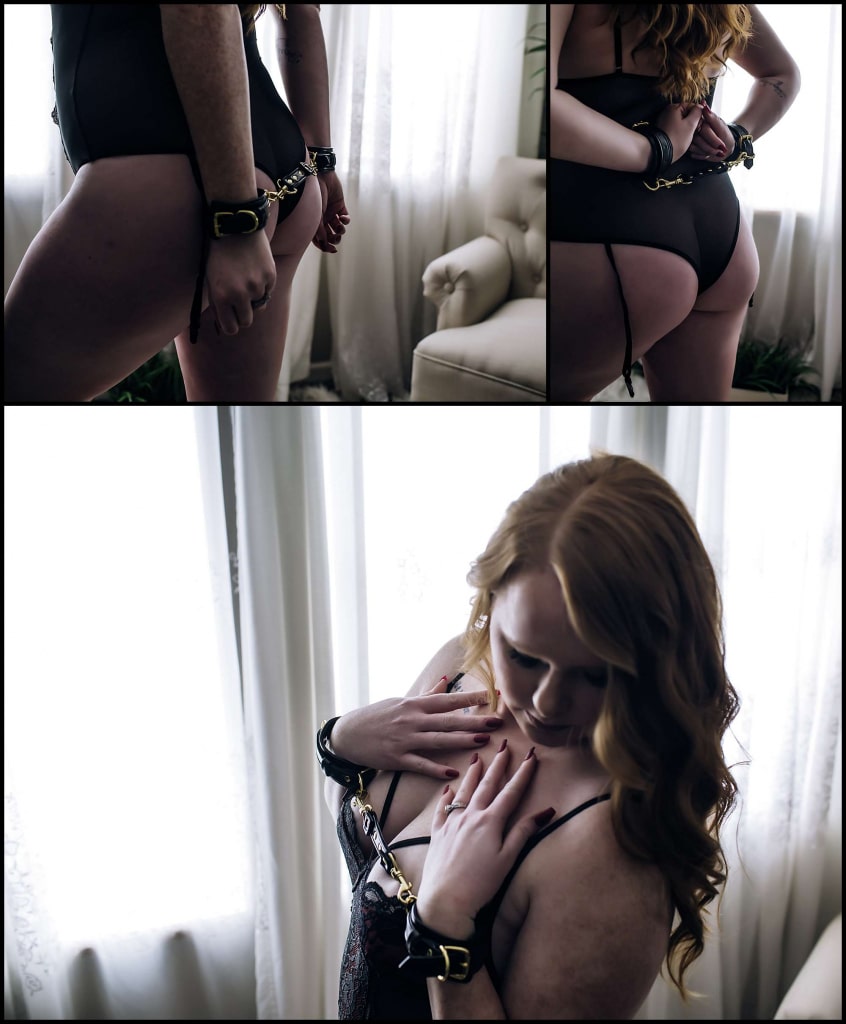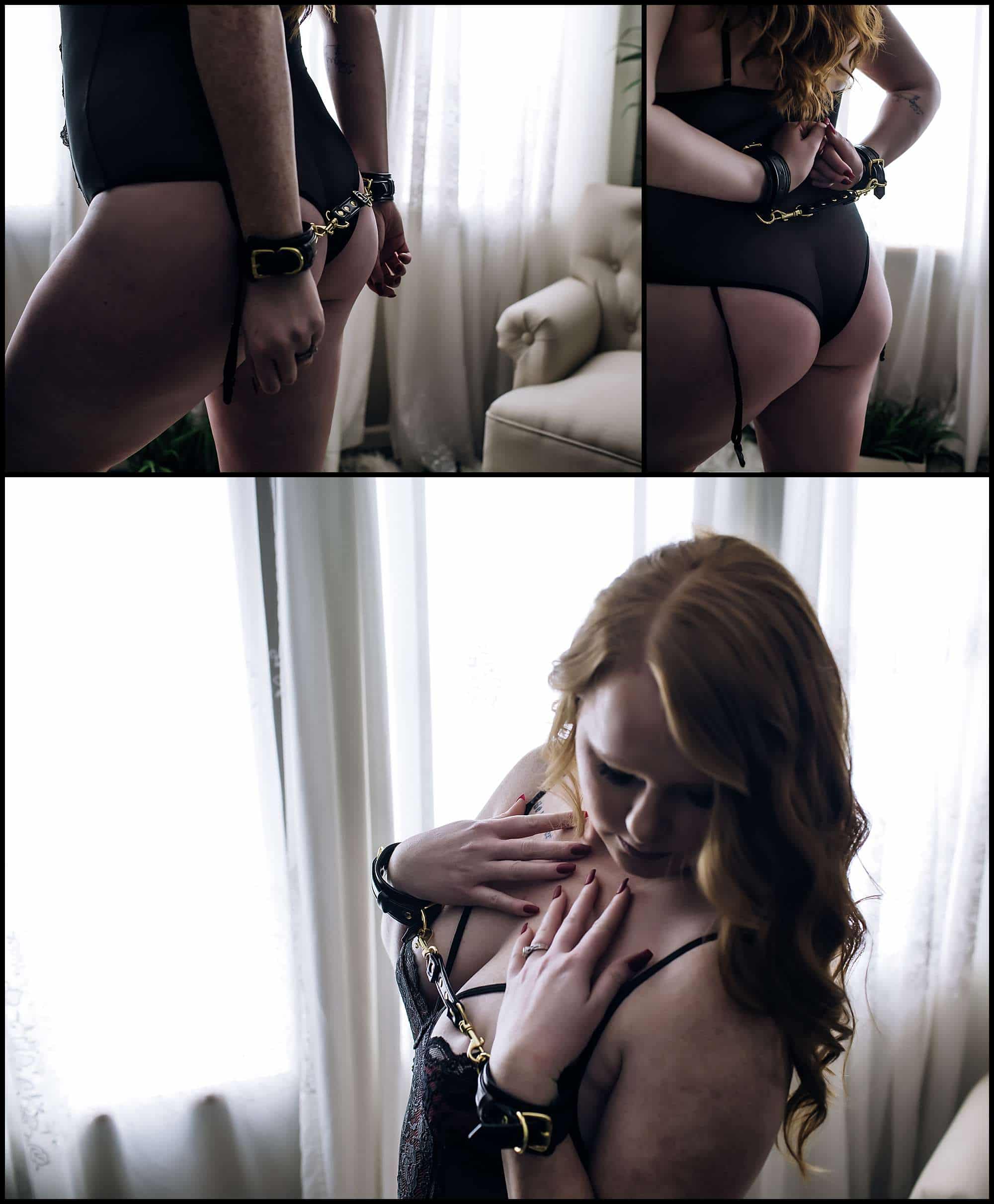 Book your session today!  Contact me now!