Meet Caitlin!
Caitlin is one of the makeup artists over here at Sarah Jane Boudoir. She's my edgier, unique and tell it like it is girl! I couldn't love her uniqueness any more. Although she is on the edgy side I promise you she can do a soft and subtle makeup look too! Excitement ran through me when she agreed to do a session.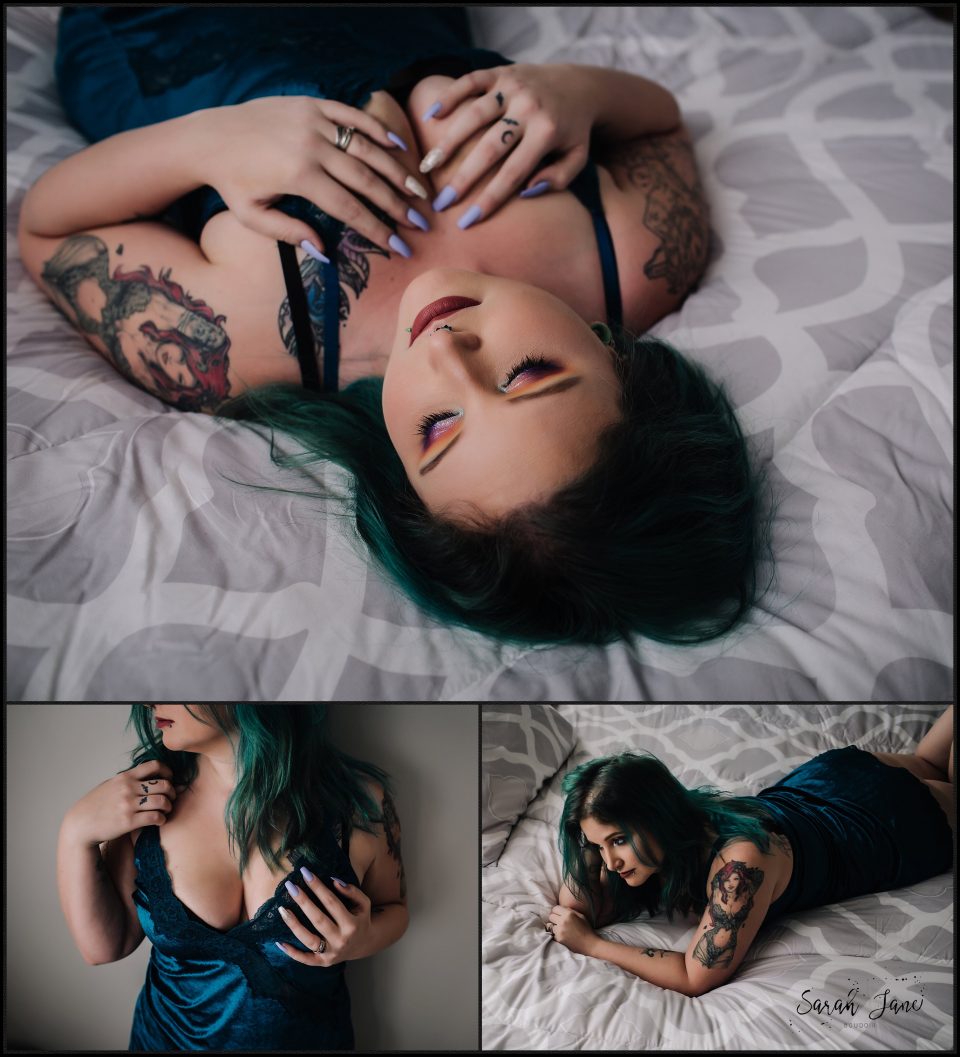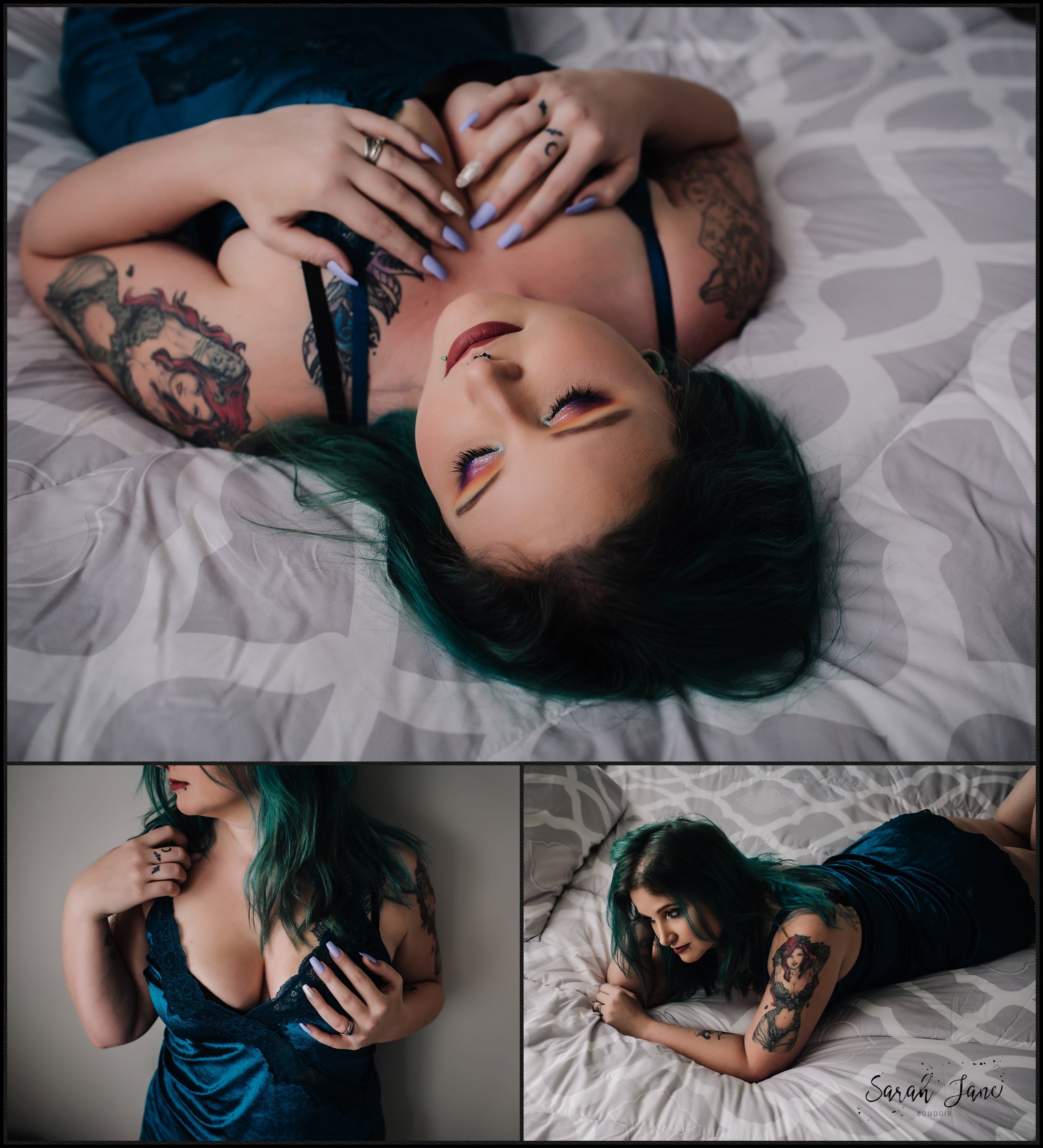 I like to ask my clients a few questions about their session. Here's what Caitlin had to say about herself and her session!

"I'm rounding out the end of my 20's with big life changes. Quitting my job of 16 years to pursue makeup, sfx, nail art and some modeling. Even going as far as to get an acceptance letter from suicide girls. I cosplay for comic and gaming conventions as well.


In my spare time I like to play video games and hang out with my cats watching scary movies. When the whether is nice I like to drive around with the top and doors off my jeep and go off roading. Hiking and camping with my friends is always fun too! Reading is something I enjoy when I get the chance as well.


Doing a boudoir session sounded like a lot of fun . I've been doing makeup for Sarah for a bit now and it just seemed like the coolest thing. Plu,s I'm a huge advocate for women uplifting one another and it doesn't get more raw than this. Never having done a session like this, I was a little nervous. But, it was so easy and I felt so comfortable!


In the last 6 months I have lost a lot of weight and still have a bit more to go. It's hard not to get hung up on that now and then. Looking through my pictures really gave me a new prospective on how far I've really come.


If you are thinking about doing a session, do it! Do it especially if you're feeling down about your body or looks. This will give you a whole new lease on who you are inside and out."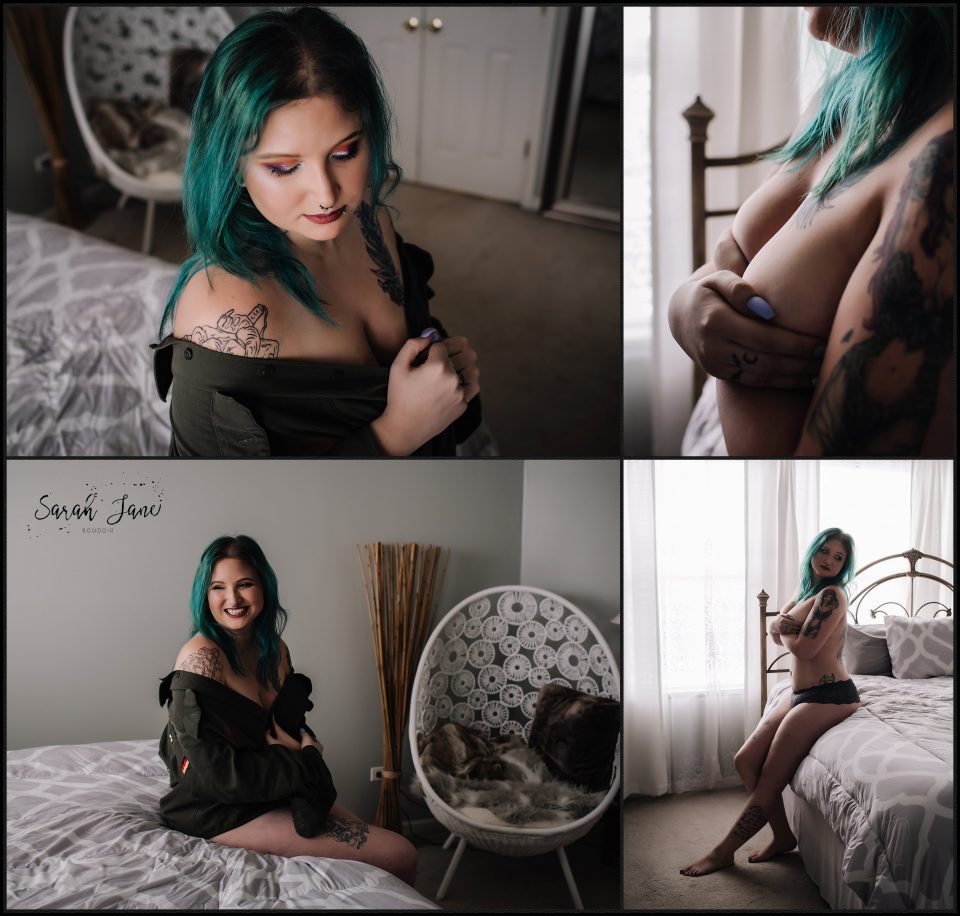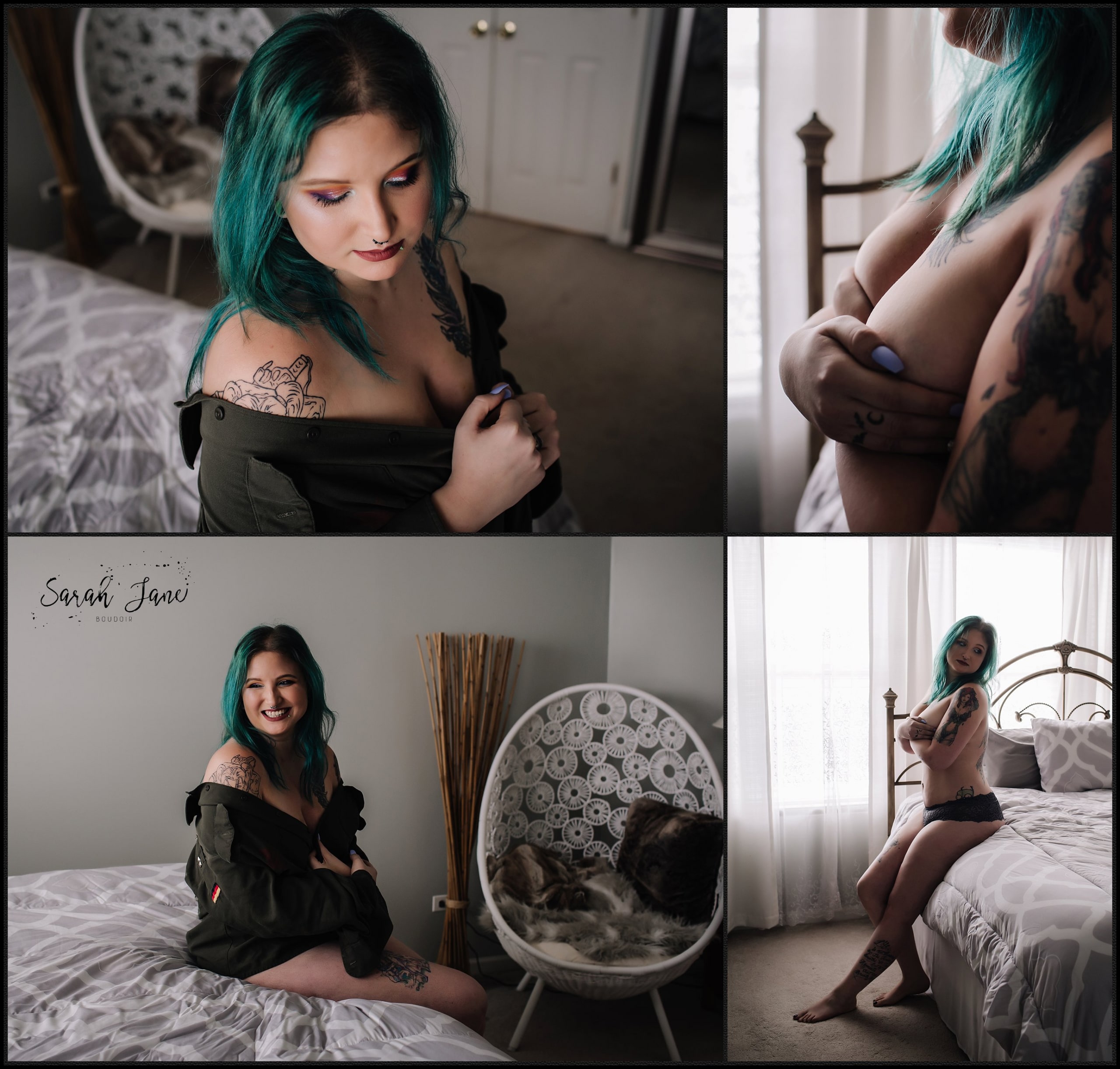 It was so fun to shoot Caitlin and capture her inner beauty. I loved being able to show her green hair, her tatoos and her bright smile!
If you are in the Chicagoland area and want to see some of Caitlin's work you can check out her Instagram at www.instagram.com/technicolorkittyartistry or her Facebook at Technicolor Kitty Artistry