I've known this lovely lady for quite some time now.   Needless to say, I was thrilled when Cheryl finally decided to invest in herself and book a boudoir session.   As always, I like to ask by beautiful boudoir ladies a few questions about their session.


Here's a little bit straight from Cheryl:
Tell me a little bit about yourself!
"I hate this question because it always makes me seem boring. At 43, I'm a single mother to a 14 year old daughter. I love my job. My favorite thing to do is eat some great food and watch one of my favorite shows. I enjoy game nights with my friends and family. Karaoke is always fun. I love to laugh and I love to make others laugh even more."
Why did you choose to do a boudoir session?  Going into the shoot were you worried or scared about anything?
"I was worried that I wouldn't be photogenic enough and that I would not like the way I looked in the pictures. Sarah is amazing! She makes you feel right at home and is very fun to work with. She gives great direction and is very patient when you need to be reminded of what you are supposed to be doing, lol!"
What was your favorite part of your session?
"The whole thing!  I got my makeup and hair done and had a bunch of compliments on everything, who wouldn't want that!?  I'm still a little self conscious about myself but I'm working on that!"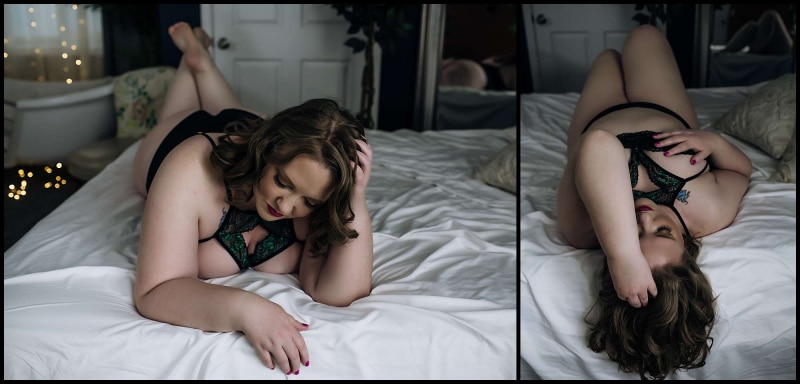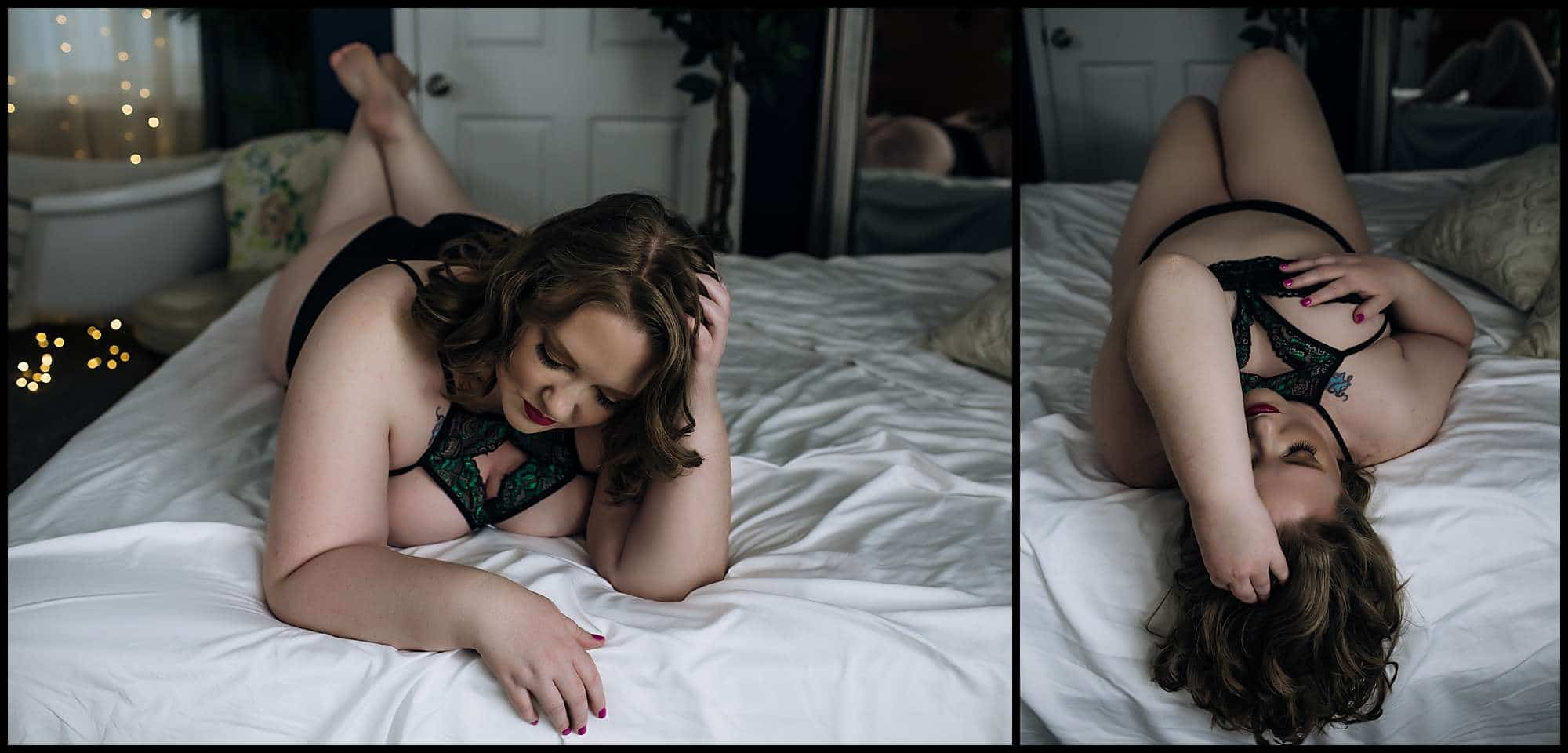 I'm so very happy that Cheryl had her first boudoir session.  In addition, I hope that she will be on the path to learning to love herself a little more.  What a stunningly beautiful woman she is.  Cheryl had such a classic, almost retro look to her session.  Adding hair and makeup to her session really just made her all that more beautiful!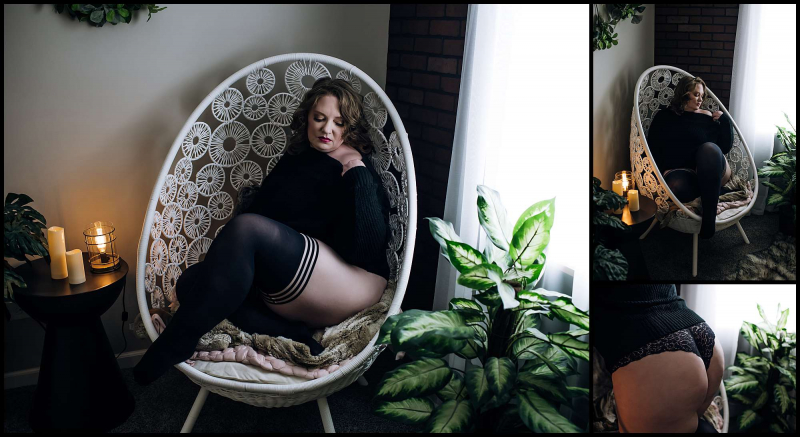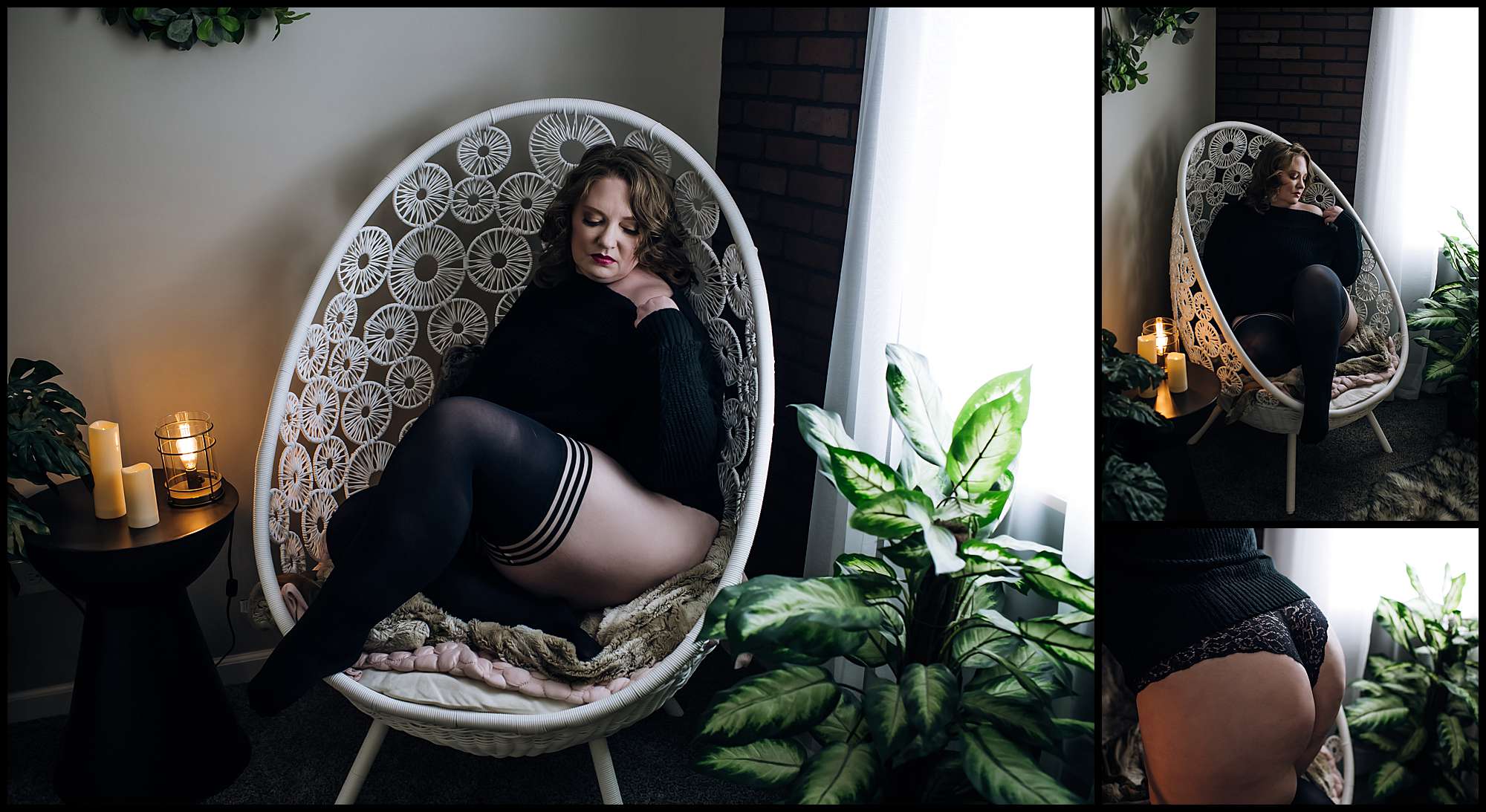 Book your session today!  Contact me!
Makeup done by Rosie Hunter Artistry!