A hot couples boudoir session!!  Wow, Tess and John did amazing at their session.   Excited is an understatement when they decided to let me photograph them for their couples boudoir session.  They were amazing at taking direction but more importantly you could see how connected and comfortable they are with each other.  I absolutely loved it and hope to get some more on the books soon.
Here's a little more about the couple from their wedding website:
The Spark. The Test. The Journey. (this is our story from our wedding website)
THE SPARK
They met in 2010 on a late summer night in Macomb, IL while attending college at Western Illinois University. They were introduced through their good friend, and now best man, Mike. It is said that sparks flew as their eyes met, which lit the fire of love under their feet, that are now planned to walk down the aisle in September. They spent the next 3 1/2 years at school together, where they went to class, learned about themselves and each other, started dating, and fell in love. In 2014, Tess and John graduated together. As a new path emerged, the next couple of years would become a test of how true their love is.
THE TEST
For almost 3 years, their love continued on a long distance journey. John went back to school to get his graduate degree, while Tess continued working for FitzMC (as a graphic designer). During this time, they worked through the distance and Tess traveled back and forth via Amtrak, four hours each way, to visit John. She tried to visit for at least one weekend each month! In 2016, their love prevailed with flying colors. During this year, FitzMC moved from Chicago to Burr Ridge, John finished school and took a job with DuPage County (engineering technician), and they began to look for homes in the area. In October, they purchased their first home and moved into the perfect place in Downers Grove. There's not a day that goes by where they don't cherish every moment they have which each other.
THE JOURNEY
In a world of nearly 8 billion living people, two of them followed a path that led to one another. They laughed, partied, cooked and loved, among many other things, together. The experiences they encountered along the way shaped their love to what it is now. They are grateful for those who have shared these experiences with them, and for those who will continue to. On September 16, 2018 Tess and John will bring two hearts together, and the next stretch of the journey begins. They look forward to continuing together on this journey called life, loving each other even more with each and every breath. When their beating hearts cease to drum, their rythym of love will continue on.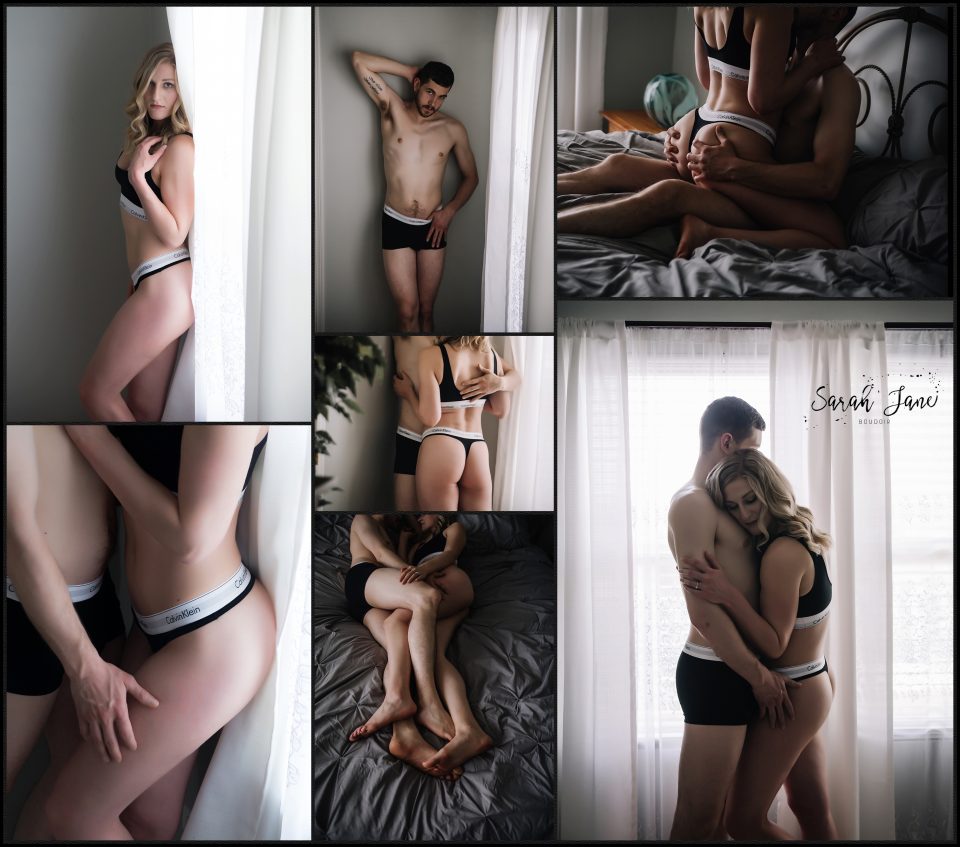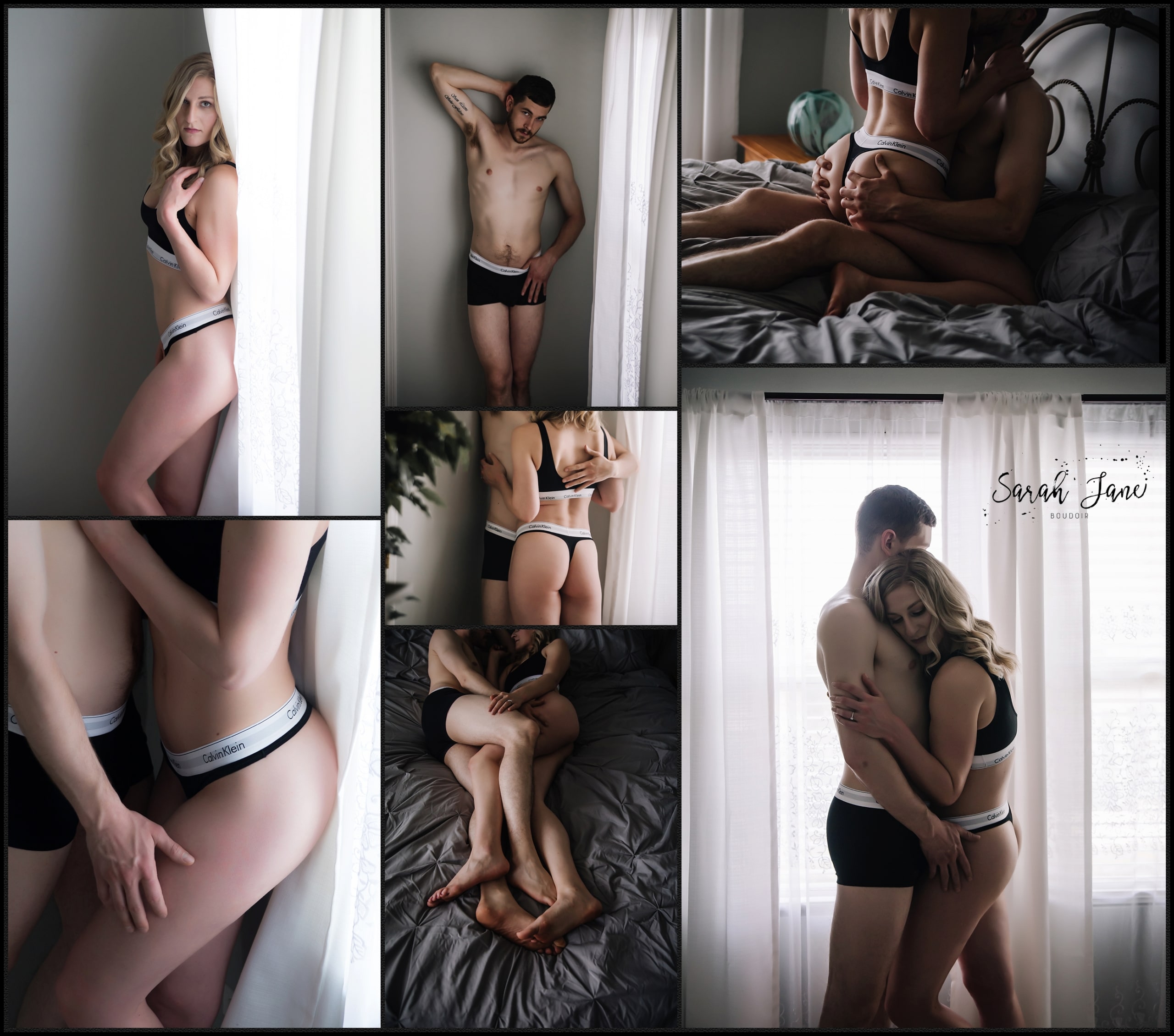 More About Tess and John and their Couples Boudoir Session:
Tess and John are both into being physically fit.  They work out a lot.  John teaches boxing and Kettle bell classes.  They both do MMA as well as other activities.  Cooking meals from scratch is important to them and they try to use mostly organic and grass fed meats.   They enjoy attending concerts, Portugal the Man is one of their favorite bands.  In their spare time they enjoy hiking, boating, traveling, family time and taking their cat, Stevo, on walks outdoors.
Recently, I asked Tess and John a few questions about their couples boudoir session.  Here's a little of what they had to say.
We both had never done a shoot before so we thought it would be a fun way to get more comfortable.  In addition, we enjoy trying new things and experiencing new things together, and this felt perfect for us.  Practice shooting together for the wedding was also an added bonus, although it wont be as intimate.
At first we were a little nervous and didn't know what to really expect. We prepared by trying on the outfits (or lack thereof) together at the house and played around with trying various poses and facial expressions. Right away, Sarah made us feel comfortable and the nervousness went away.
GREAT! John said, "Wow that was fun!" He really enjoyed it. Tess wanted to see the photos right away, already anticipating the sample we would get. We definitely want to do another couples boudoir shoot again!
It made us feel a lot more confident. Especially after seeing the amazing shots you got! They turned out great! Our favorite part was being able to get close to one another, and experiencing something this intimate and fun really brought us together and showed us just how comfortable we are together, even in a situation that would otherwise make us feel uncomfortable.
Sarah was amazing at directing us while also letting us feel natural in our movements and placements. I would say to those who are hesitant or may feel uncomfortable shedding the clothes, or have never done anything like this alone or with your significant other, is to open your mind and only go as far as you feel comfortable. Sometimes putting yourself in these situations teaches you a lot about yourself and the things you are able to overcome such as fear or anxiety. Throw yourself into it and flow how you see fit.