The other day Sammi came to the studio for her boudoir session.  She's always amazing to photograph.   What is super fun about her is that she allows me to try new things and be a little more creative with her session.  At the end of her session I asked if I could do some fun Halloween boudoir.  Sounding fun and different, she was game to try something new!   Quickly, I went digging into my closet to find good old little Mr. Bones.
What a fun Halloween boudoir session it turned out to be.   Mr. Bones is a small shorter skeleton. Some day I would love to have the 6 foot more posable skeleton as it would allow for a little more variety in posing.  I fully embrace that beauty comes in all shapes and sizes!   If you know me well enough, I'm a huge advocate for all bodies being beautiful and learning to embrace yourself.   This applies to Mr. Bones as well.
Mr. Bones was very excited for his Halloween boudoir shoot.  After all, he got to touch a beautiful woman.   Sammi was so sweet and snuggled with him, read him some spooky halloween stories and had a couple of sweet more intimate moments.   We hope you enjoy some photos from their little Halloween boudoir session.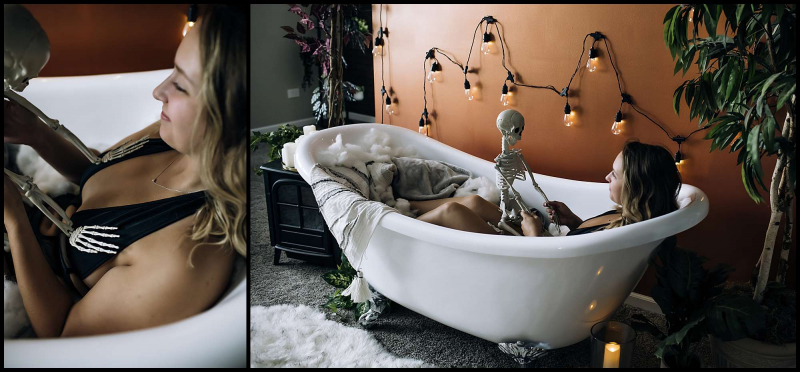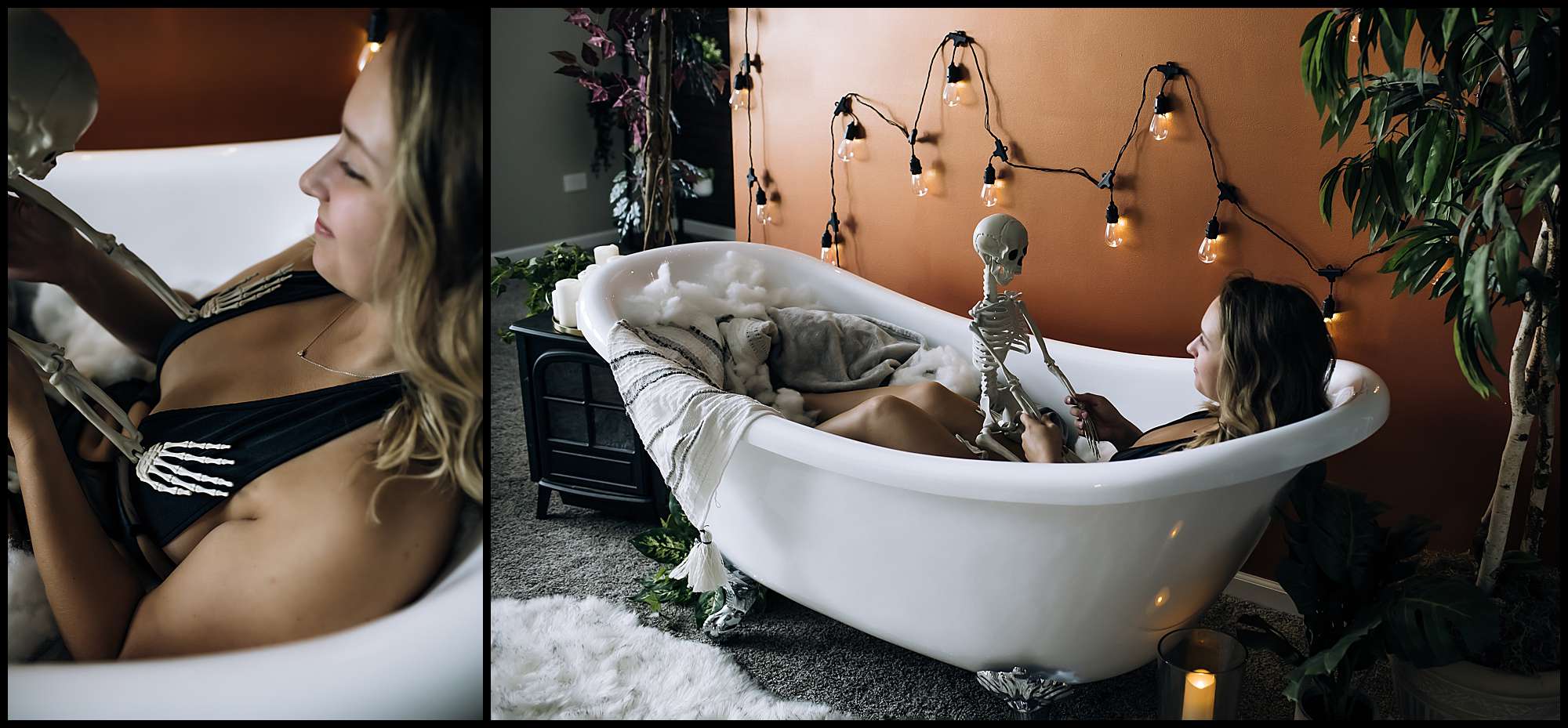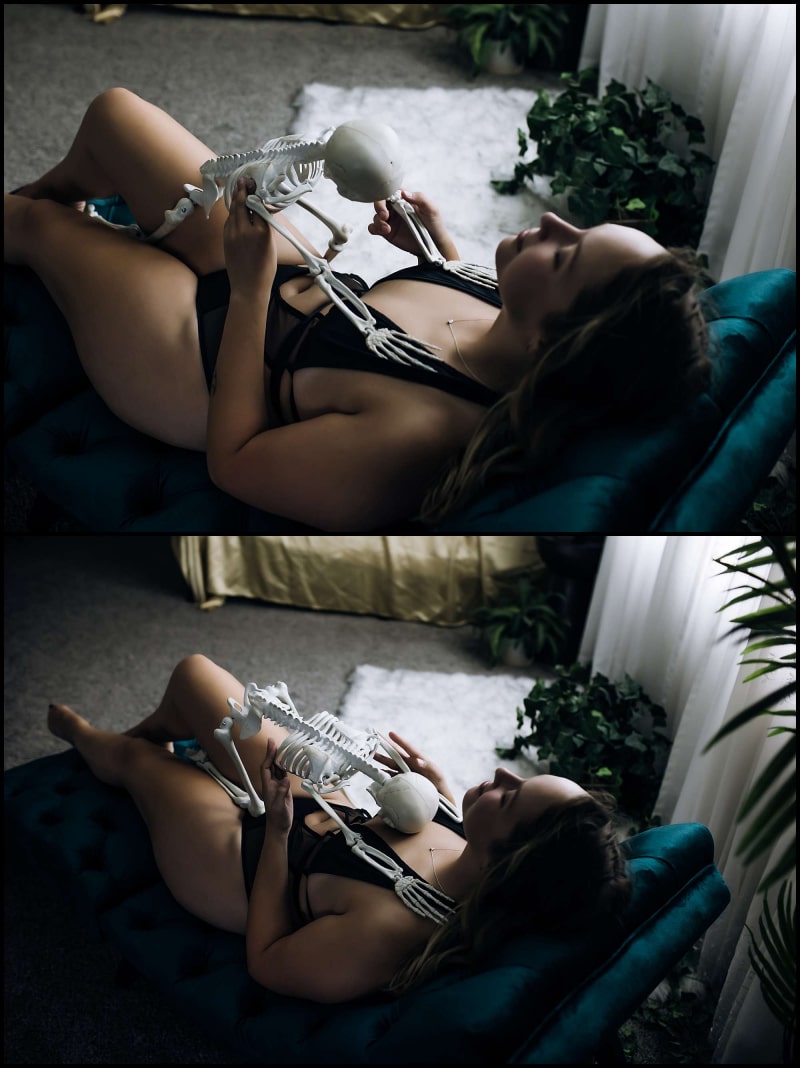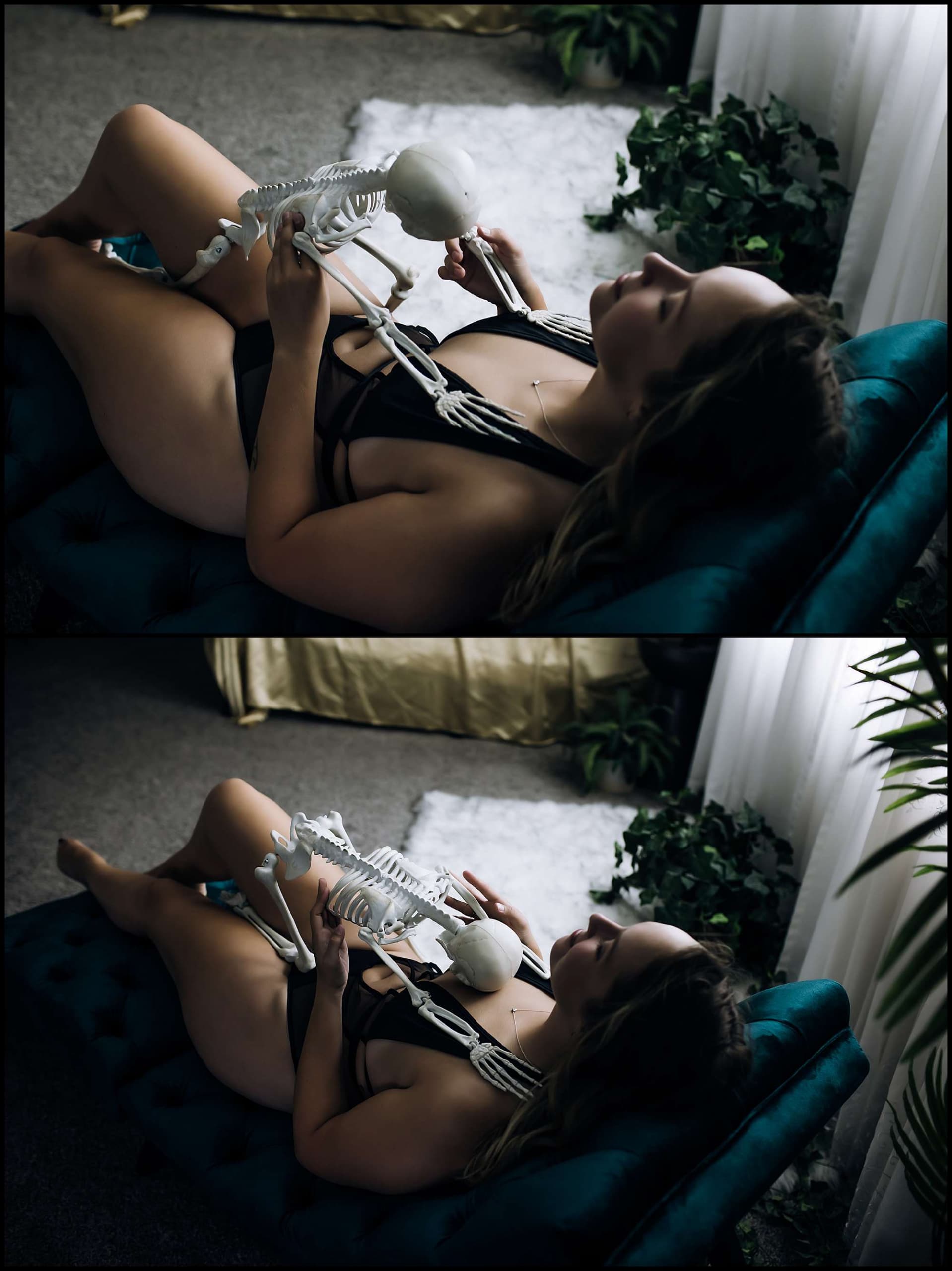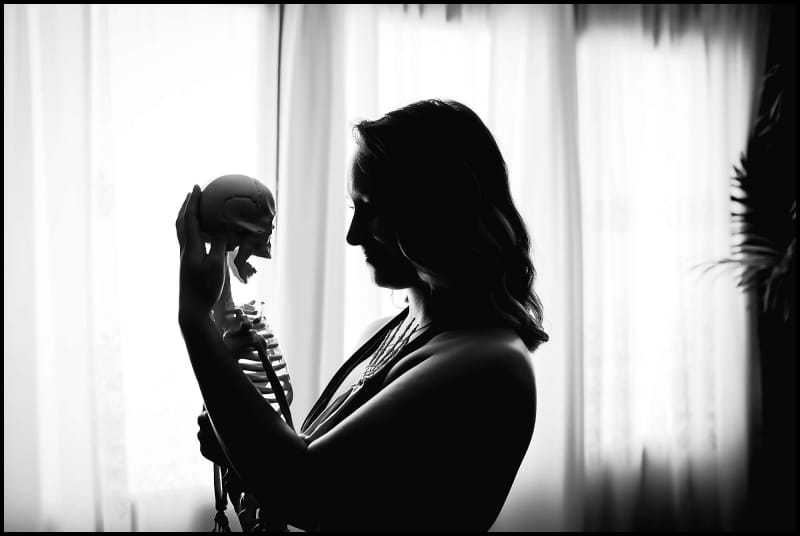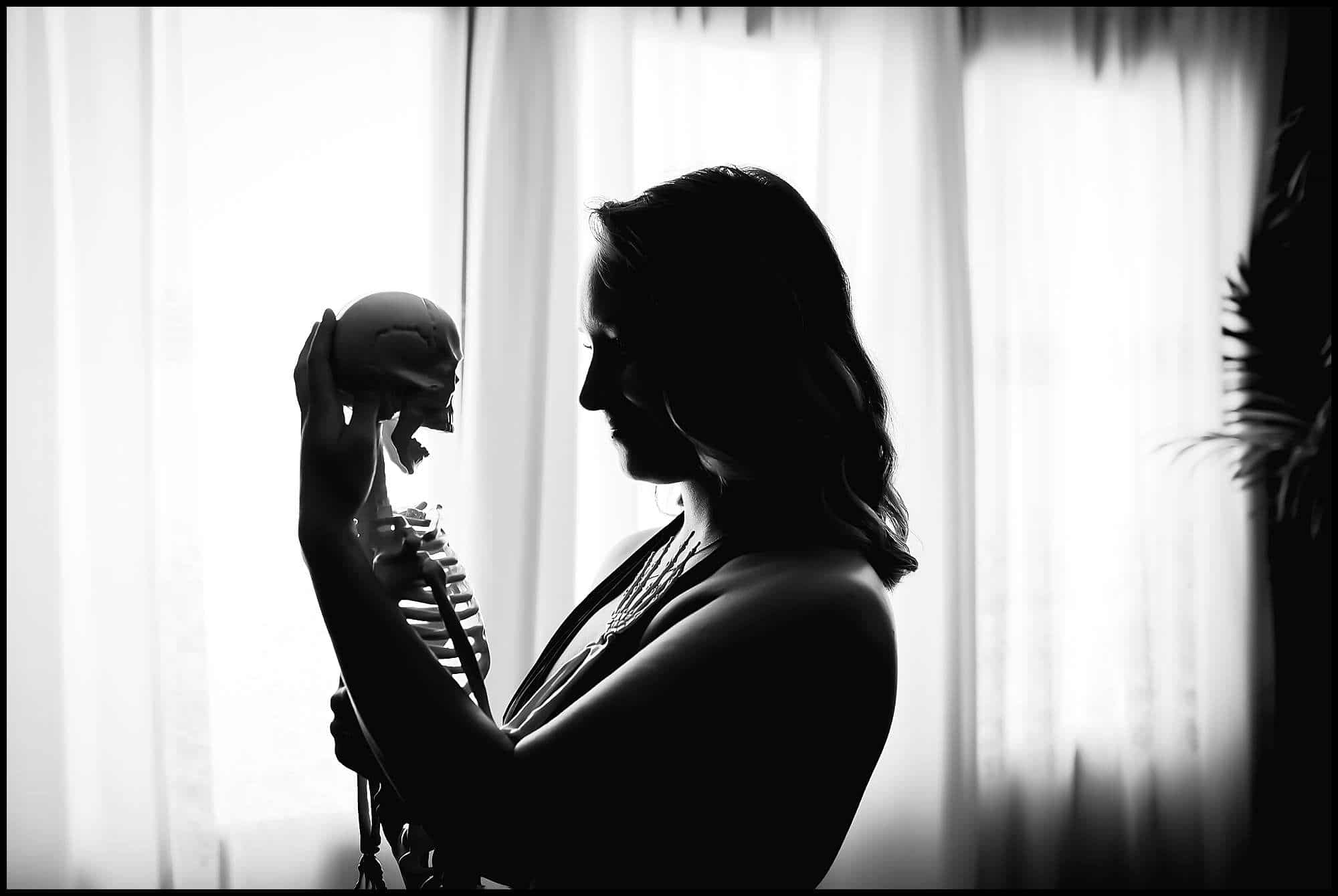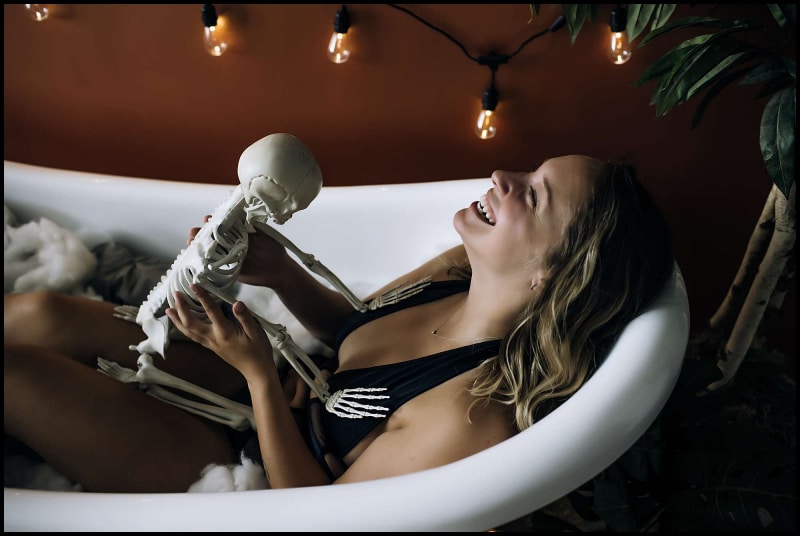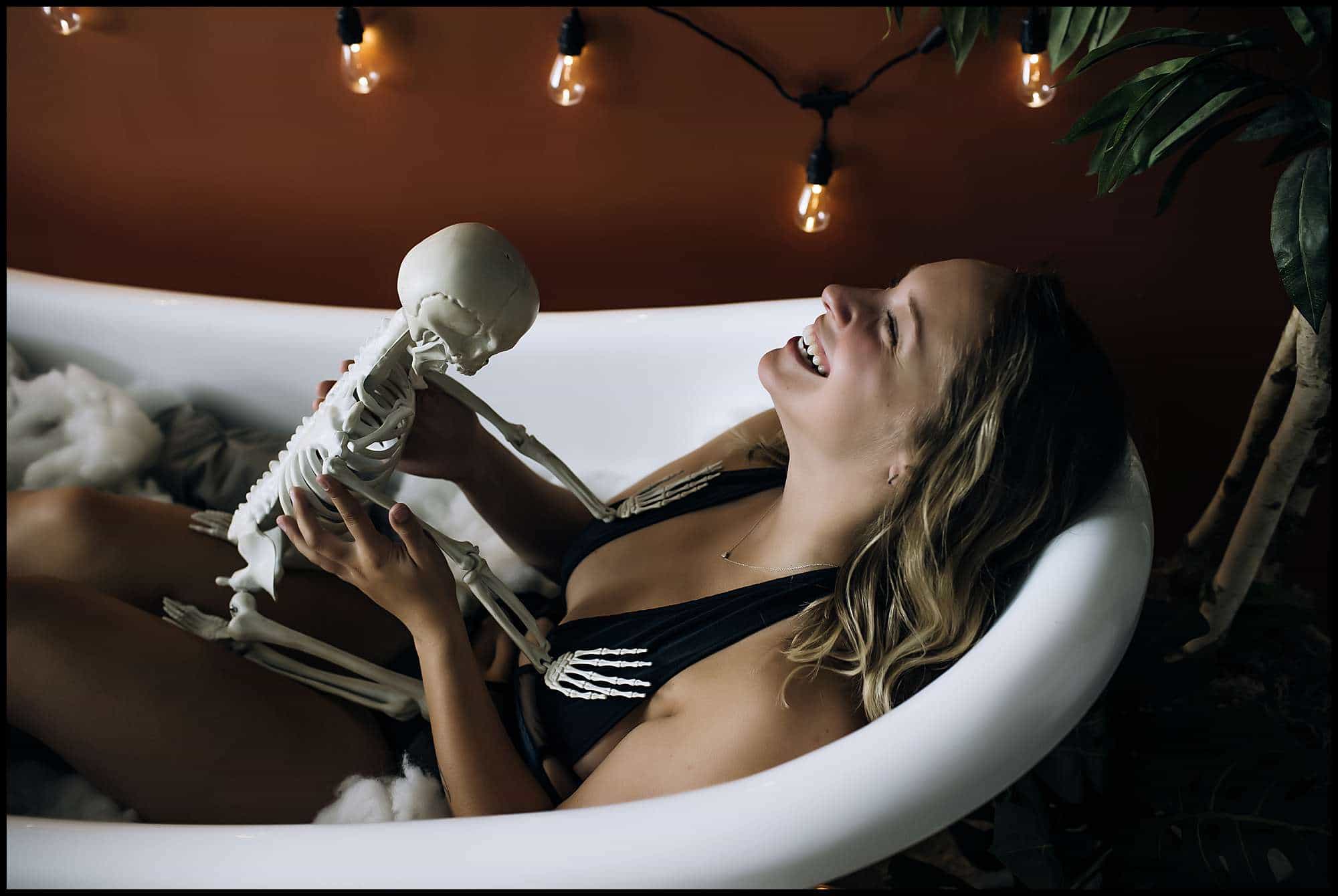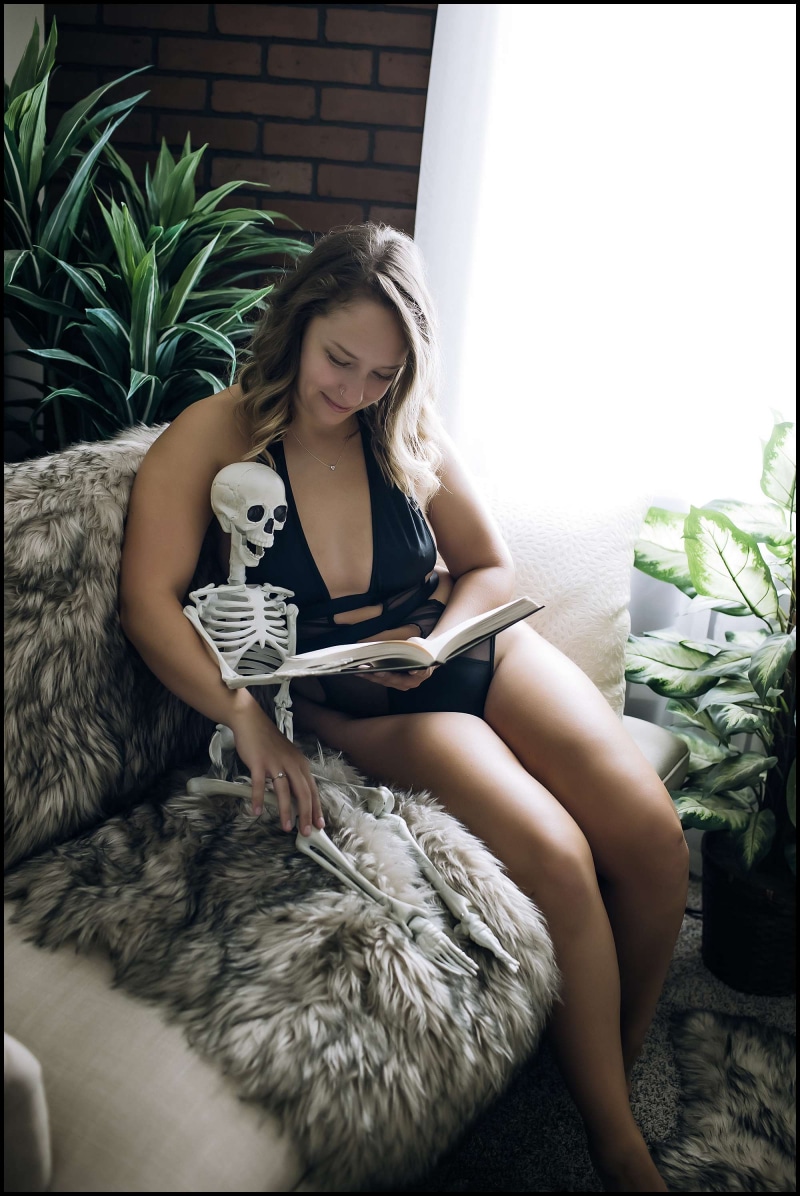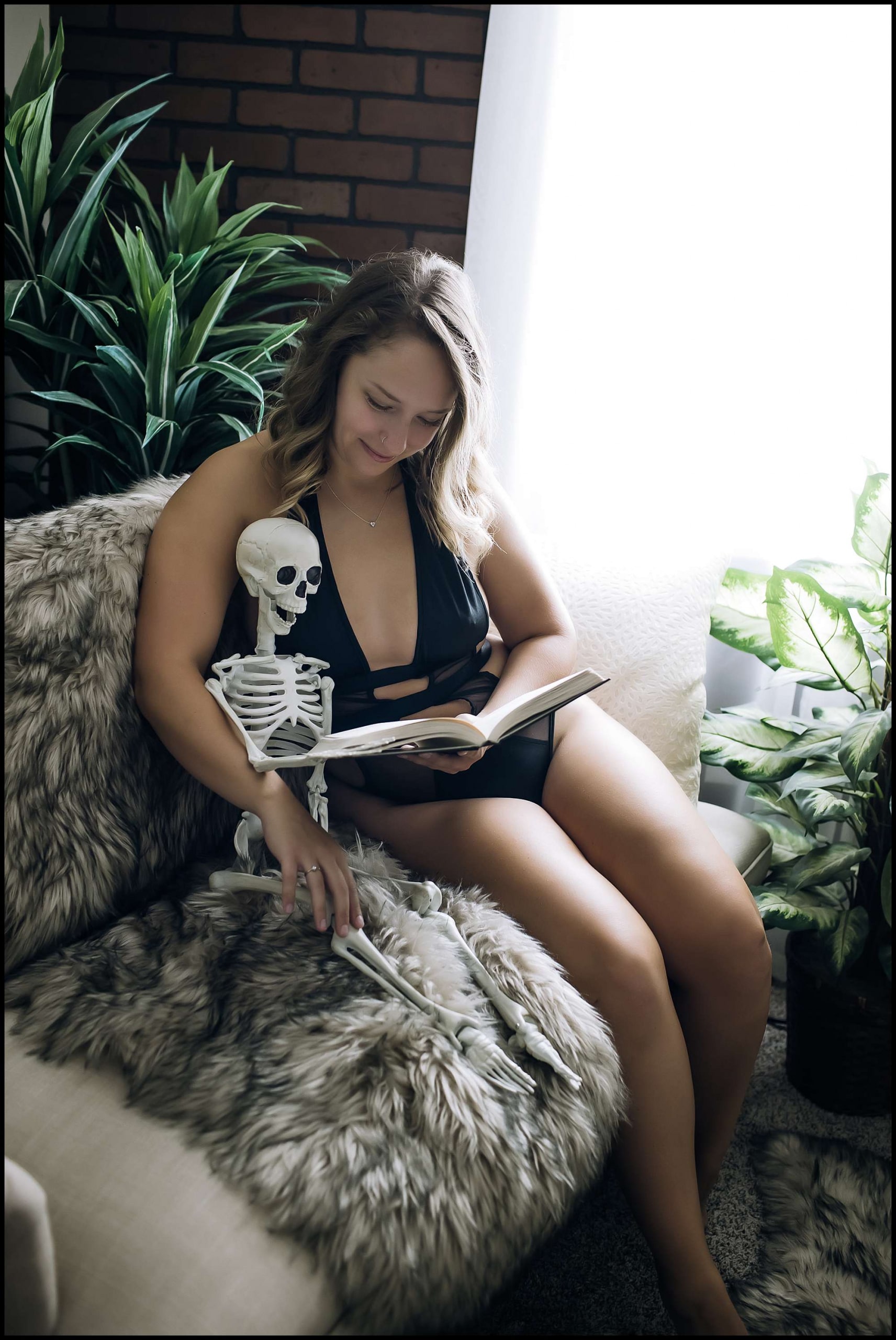 If you have a fun creative idea for a boudoir session, I'm always willing to hear you out.  We may or may not be able to make it happen but I'm happy to discuss it a little more and see.  Click HERE to get in touch with me!