Justine first inquired about a session a couple years ago.  I was so excited when she finally booked her session as I knew she had been thinking about it for awhile.  Justine has been with her amazing husband for 16 years and married almost 11 years.   Together, they have three kids that are ages 8, 6 and 4.  Justine is a labor and delivery nurse and has been going back to school to become a nurse practitioner for the past 3.5 years.  She was supposed to graduate this past December but COVID put a halt on that.  Thankfully, she will be done with school this May!
As with most of my sessions, I like to ask my clients to tell me a little bit about their session.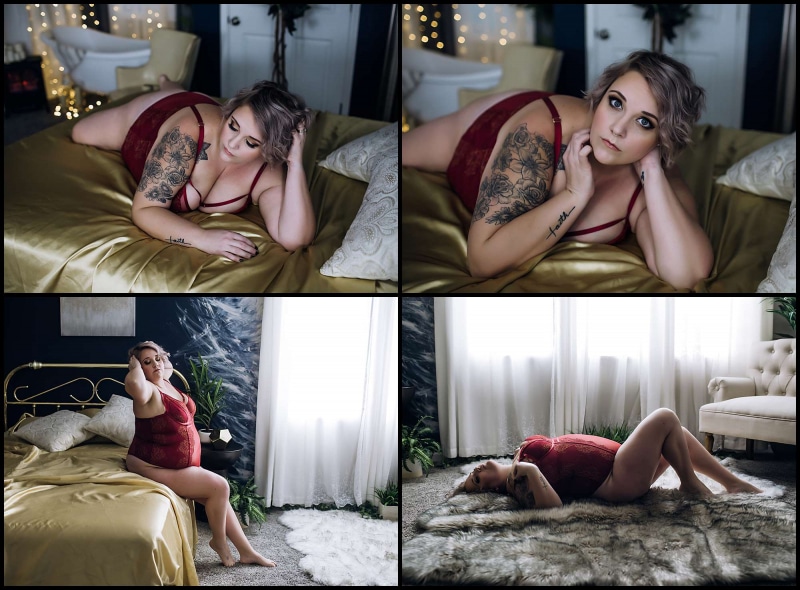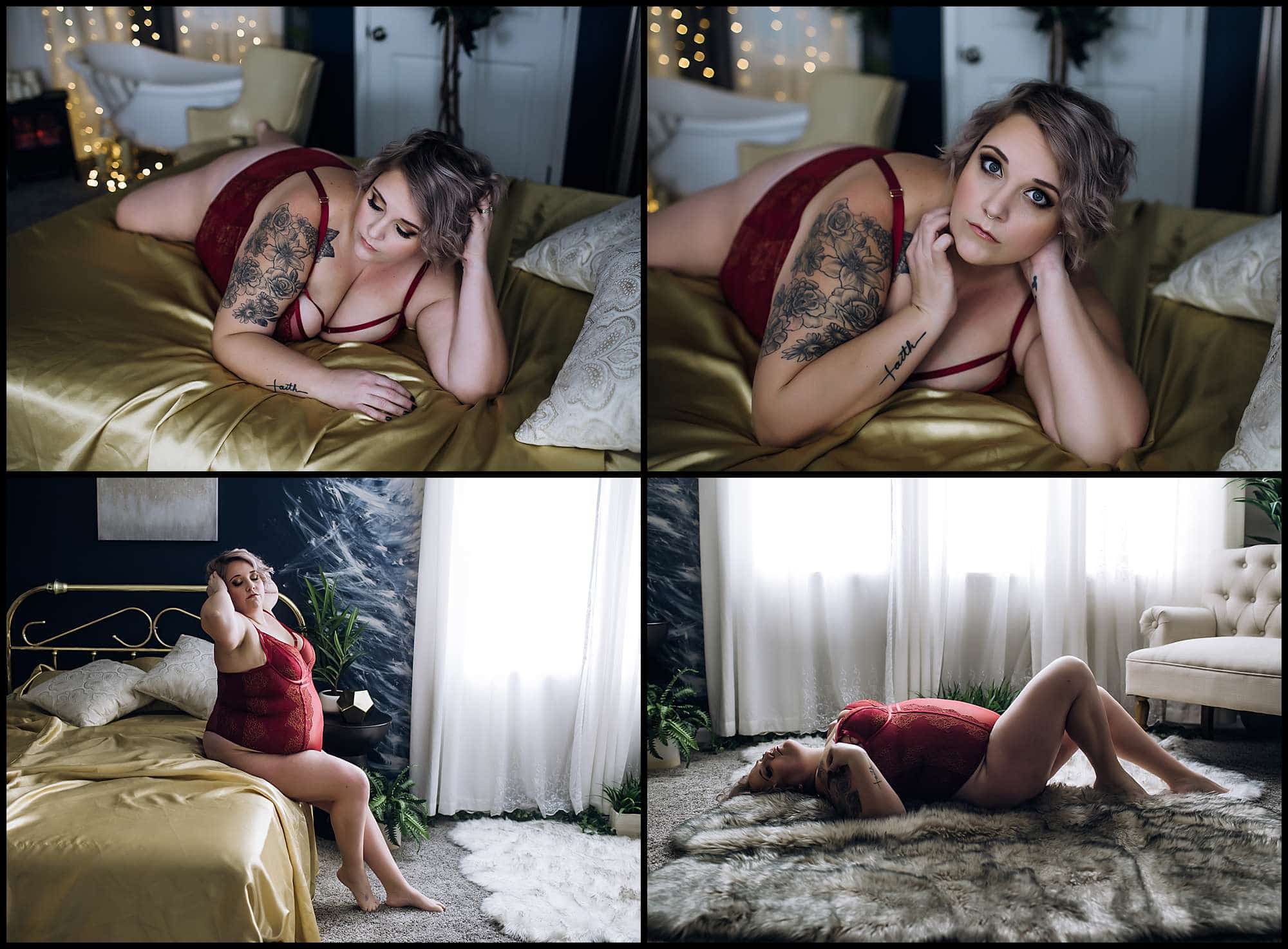 Words from Justine:
"I have not been a "small" girl at any point in my life.  In addition, I've always had a larger chest and never had that perfectly flat stomach. Often, I have compared myself to other people and wished that I could just loose a few more pounds. After I had my kids I worked really hard to lose almost 100 pounds . I was the most confident I had felt in a long time. But, even after loosing that much weight I kept comparing myself to other people.

Then school started getting more intense. For the past year and a half I have had to work full time hours as a nurse and then I have clinical for school and I am there for 24-32 hours per week. My way to handle the stress was to eat. I have gained 70 lbs of what I lost back and have been so upset with myself. I kept trying to get back on track but then COVID happened which put even more stress in everyone's life. Lately, I have been feeling discouraged and upset with myself that I let it get out of control. I am happy that my insecurities did not stop me from booking a session and doing this for myself.

Following Sarah for several years, I have never had the courage to book a session. I always told myself "when I loose a few more pounds" or "if my stomach looks flatter these pictures would look better". So I have been stalking for years! This year has been stressful for everyone but especially in our household. Our anniversary is in February and I wanted to do something for my husband that he wouldn't expect! I thought the pictures would be for him and the day (with no kids!) would be for me. However, after being in the session with Sarah and seeing the amazing photographs she took, I realized that these pictures were for me too. I walked out of that day feeling more confident in myself again."

How I felt after my session:
"I was crazy nervous going into the shoot. I knew that Sarah had seen all different body types but she hadn't seen mine! The second I got there my nerves disappeared. Sarah is so easy to talk to and makes you feel so comfortable. I'm sitting there, half naked, and we were just talking like we were out to coffee. It was such an amazing experience and I can guarantee that I will be back for more! I am realizing I am beautiful at any size. I still want to loose weight to be healthier but I can love myself and feel confident all the time!"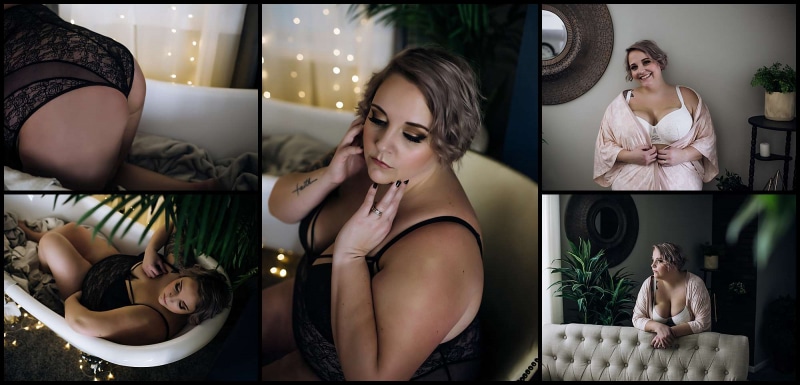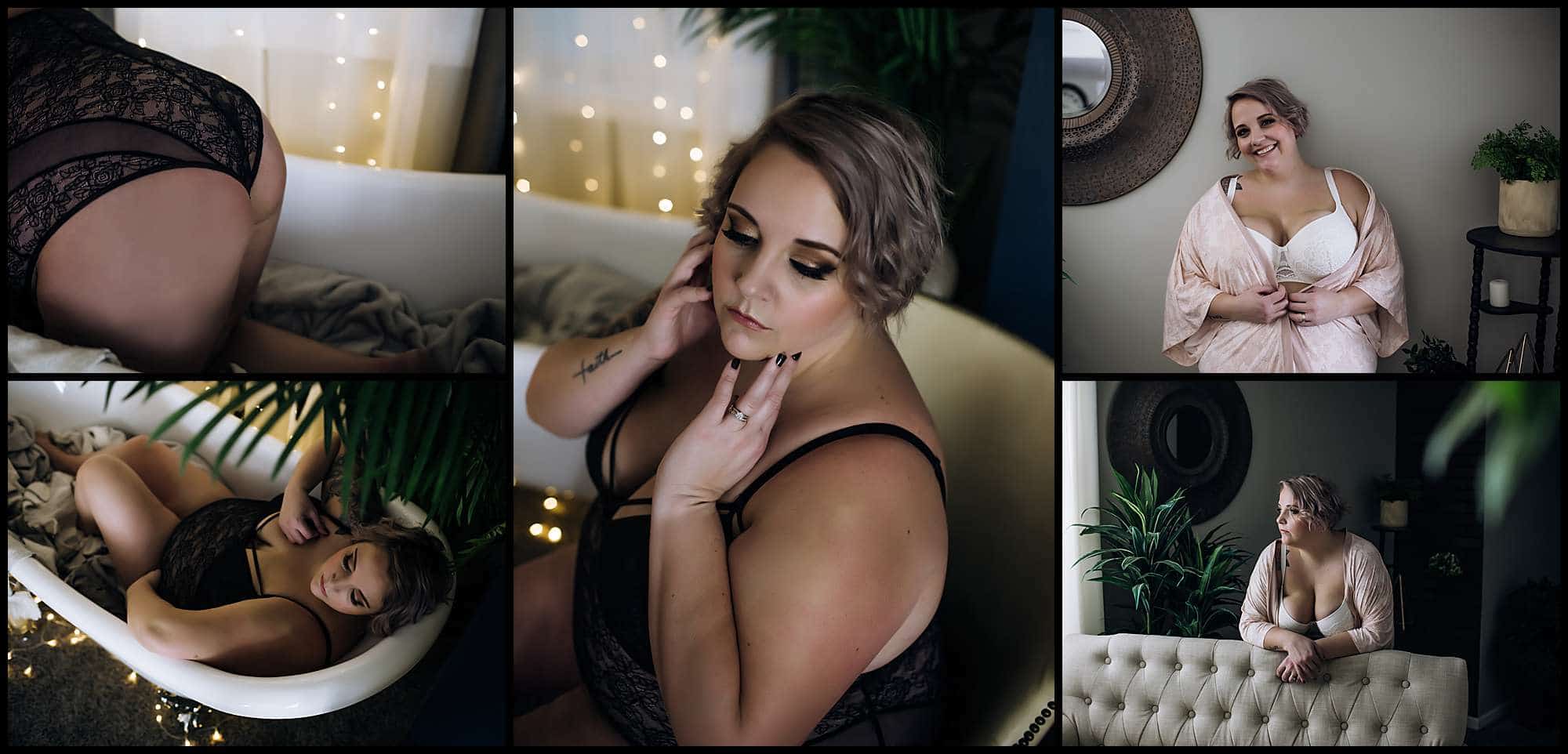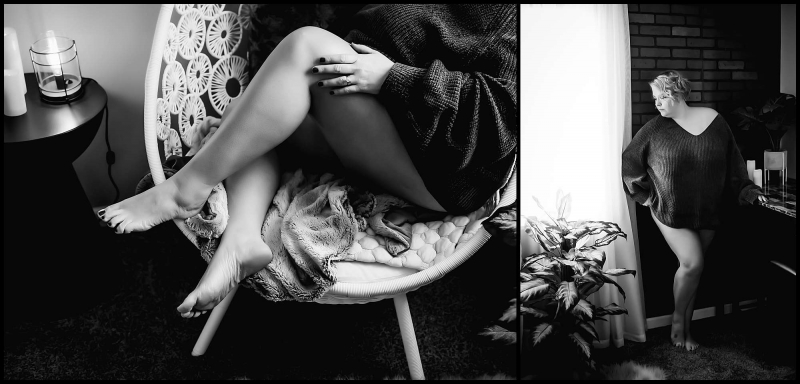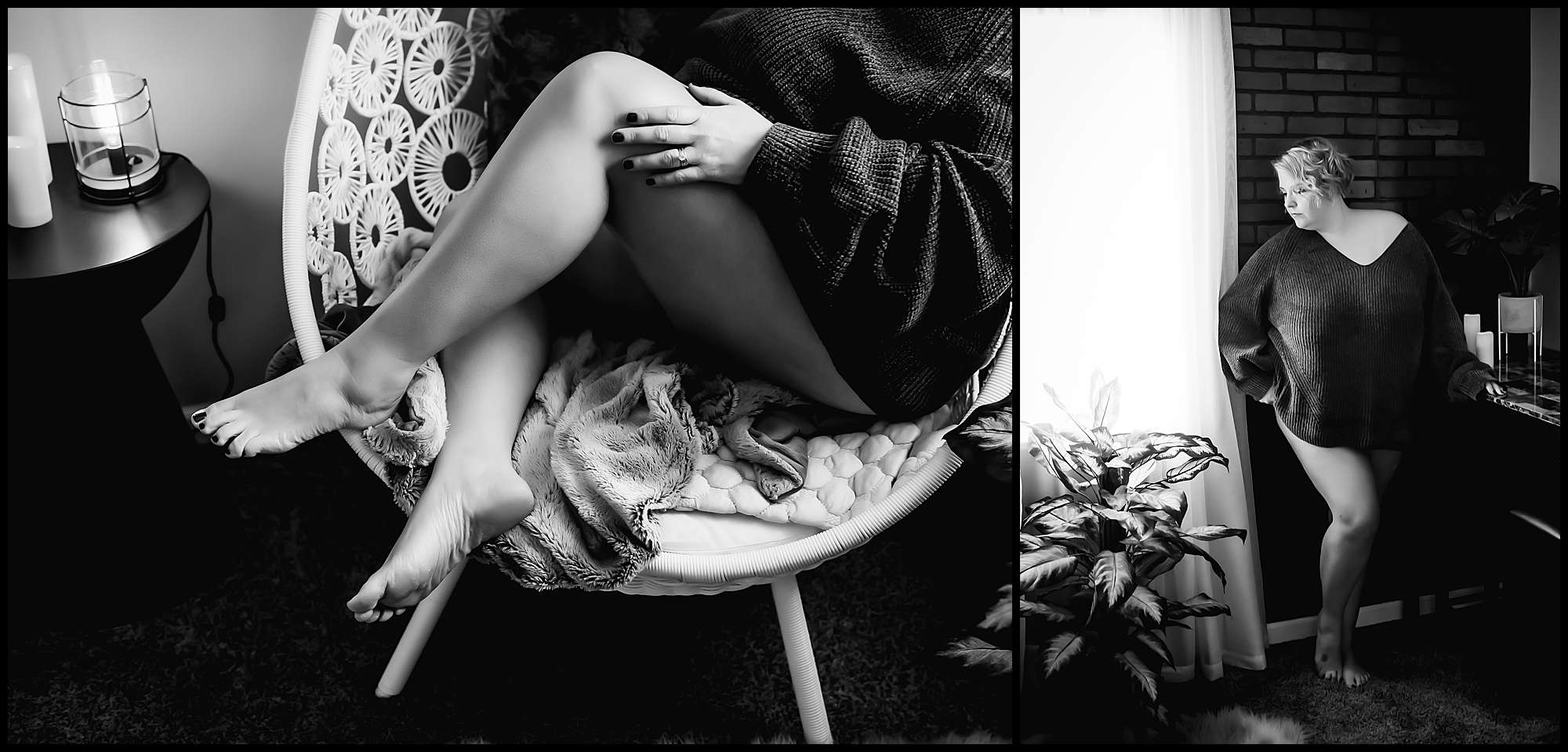 Wow… what a stunning beauty.  Justine is without a doubt my muse.  I could photograph her every day.
Would you like to book your own session?   Here's the link to CONTACT ME
Makeup for Justine's session was done by Rosie Hunter.