Melissa was such a breath of fresh air.  She was fun to work with and fun to talk to.   Melissa came into the studio recently for her boudoir session and boy did she rock her session.
Melissa is a mom to a 12 year old boy.  He keeps her pretty busy.  In addition, she's been in the doggie daycare industry for over 8 years and currently manages a franchise.   Since she loves animals so much, she has 3 cattle dogs and 2 kitty cats.  Also, she fosters for a rescue on a regular basis and pet sits when she can.  At any given time Melissa probably has 4-5 dogs and 2 cats in her house.  She spends 99% of her time taking care of others and the other 1% trying to get some sleep.  She loves it though!


Often, I like to ask my clients to tell me a little bit about why they booked their session:
"I chose to do a boudoir session because I wanted to do something special for an anniversary coming up and wanted to show him (and honestly myself) that I still got it. My boyfriend loves me for me and and doesn't care about my body type but this will be a fun surprise for him.  In addition, I was pretty nervous about being photographed in front of a stranger.  First, I had never done this before and being photographed was a little nerve wrecking.  Second, being mostly undressed was a little intimidating.  I was also nervous  that I wouldn't like the results of the pictures.  I've been so hard on myself for years and was afraid that if I didn't like what I saw it would be harder to love my body"

How was your session?  How did you feel after?
"Sarah made the session so easy.   I was so comfortable with her and it was like I had known her for years.   Her professionalism and friendliness was amazing.  My favorite part of the session was learning some new   poses that can amplify some of my features.  After seeing my reveal, I definitely feel more sexy and confident.  Also, I'm super excited for when my product comes in and I can give myself that refresher one in awhile!"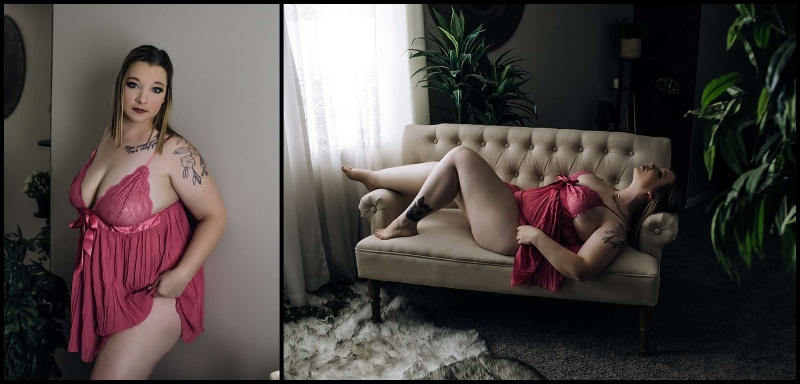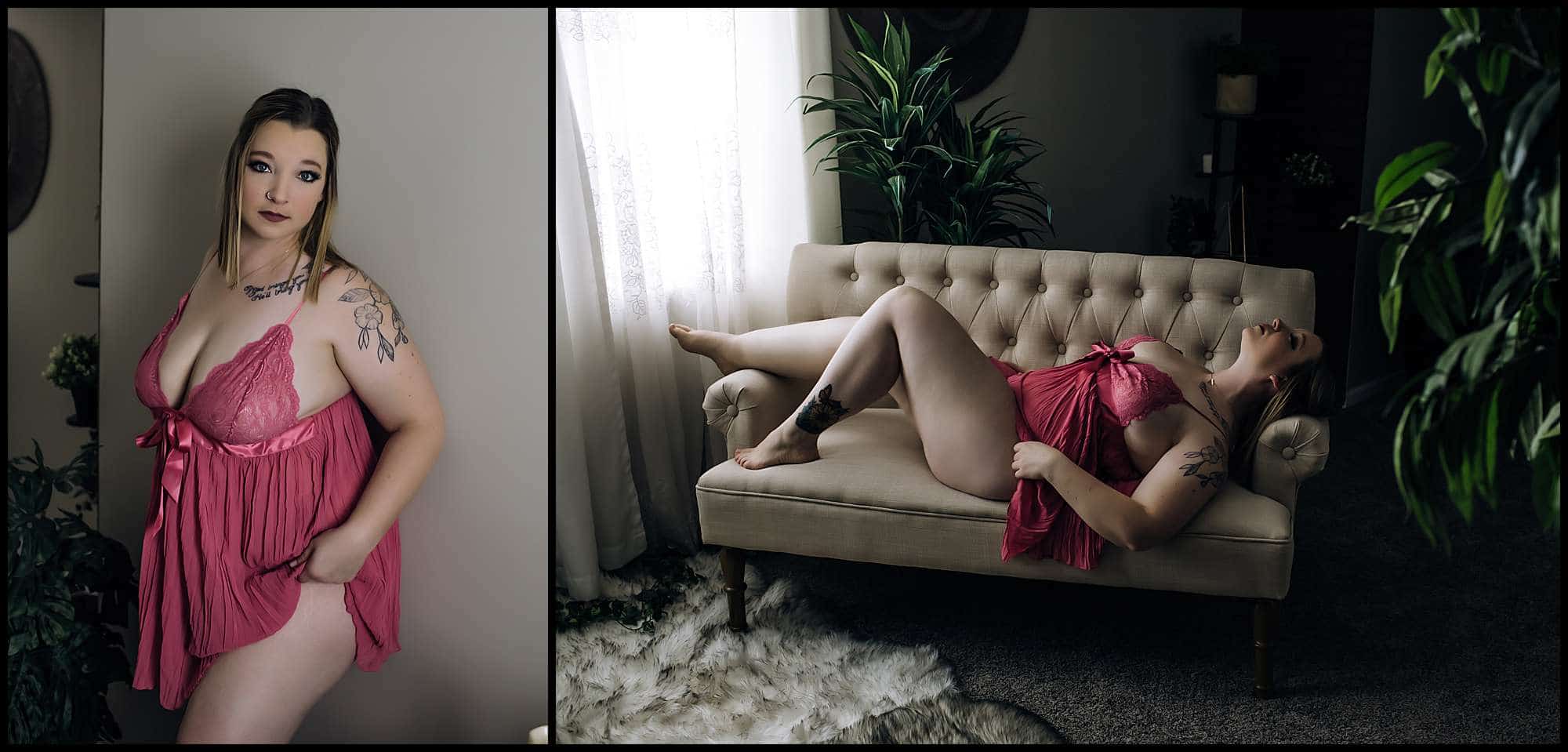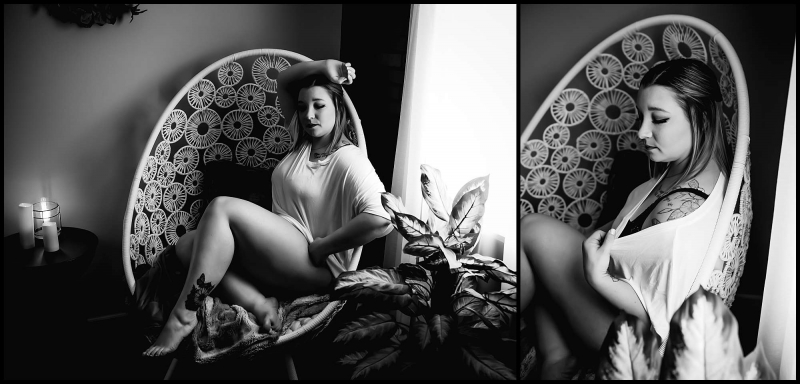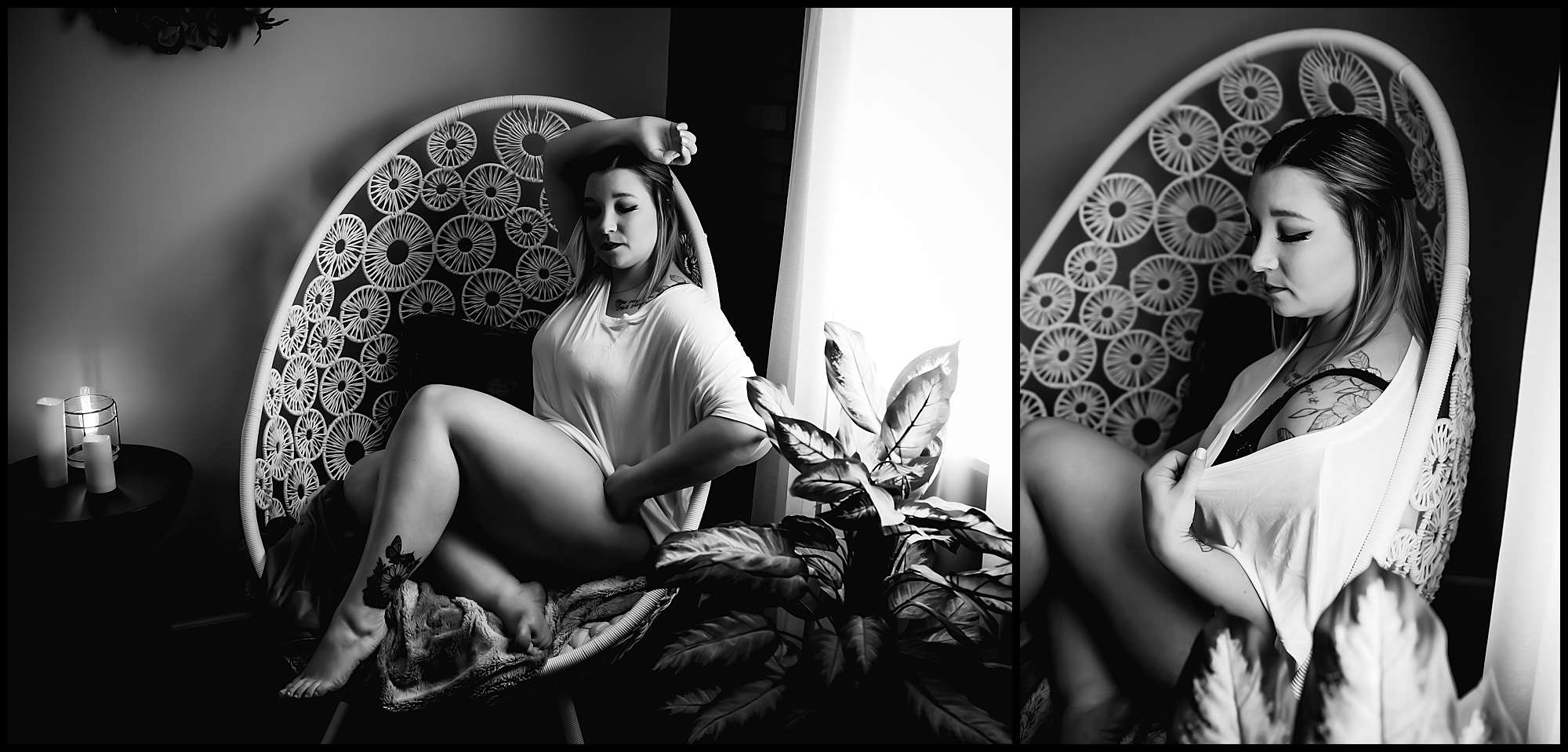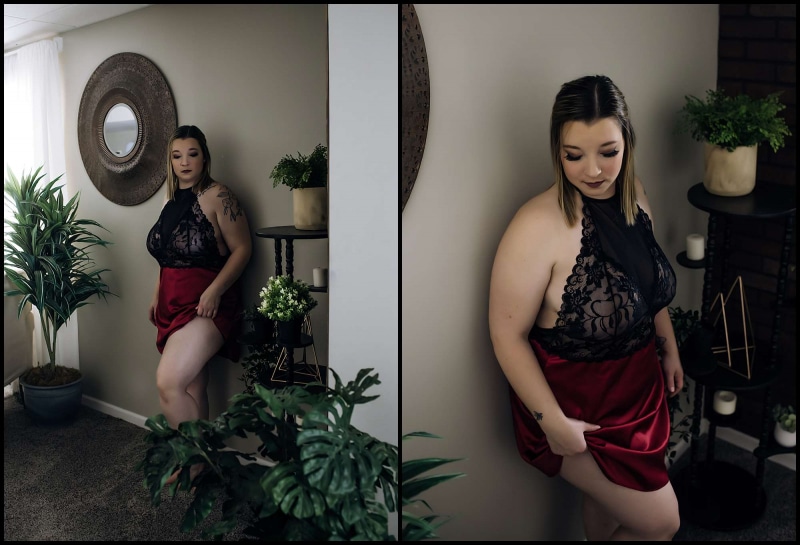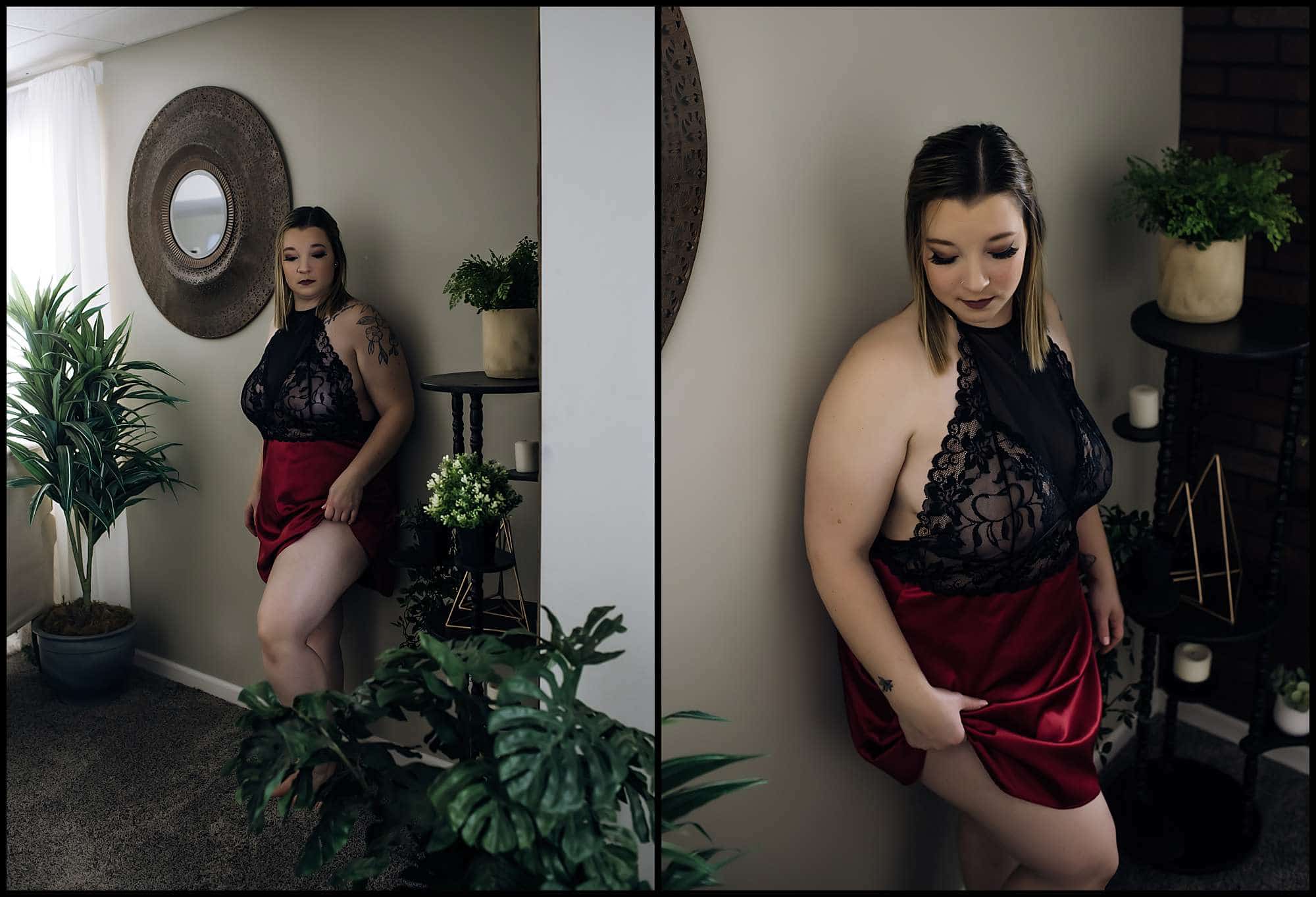 I'm so happy she had a good experience with her session.   Would you like to book your own boudoir session?   If so, contact us HERE.