Miss J came into the studio right around Christmas to do a session for her husband. Boy, did she rocked her session! Without a doubt, her husband had to have been pretty excited to get these pictures!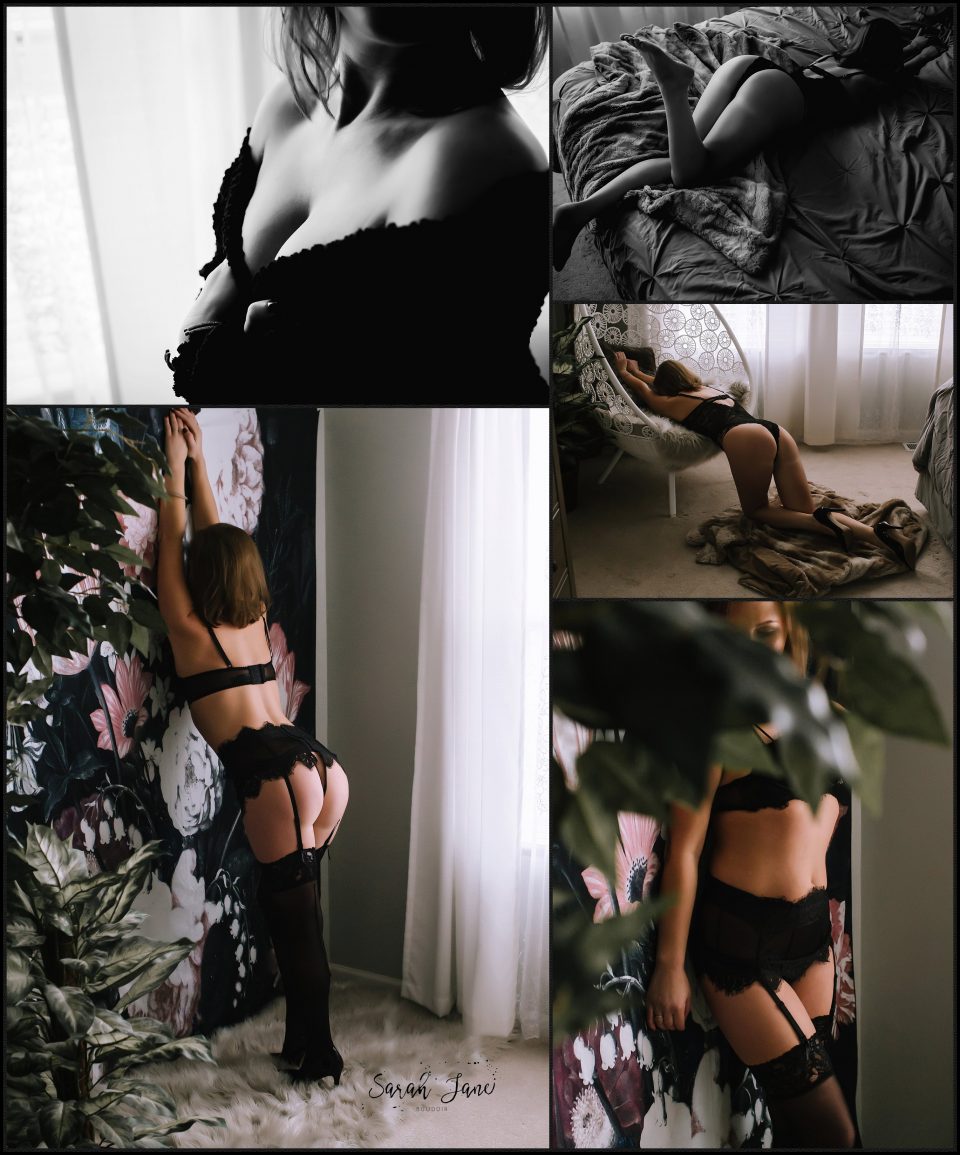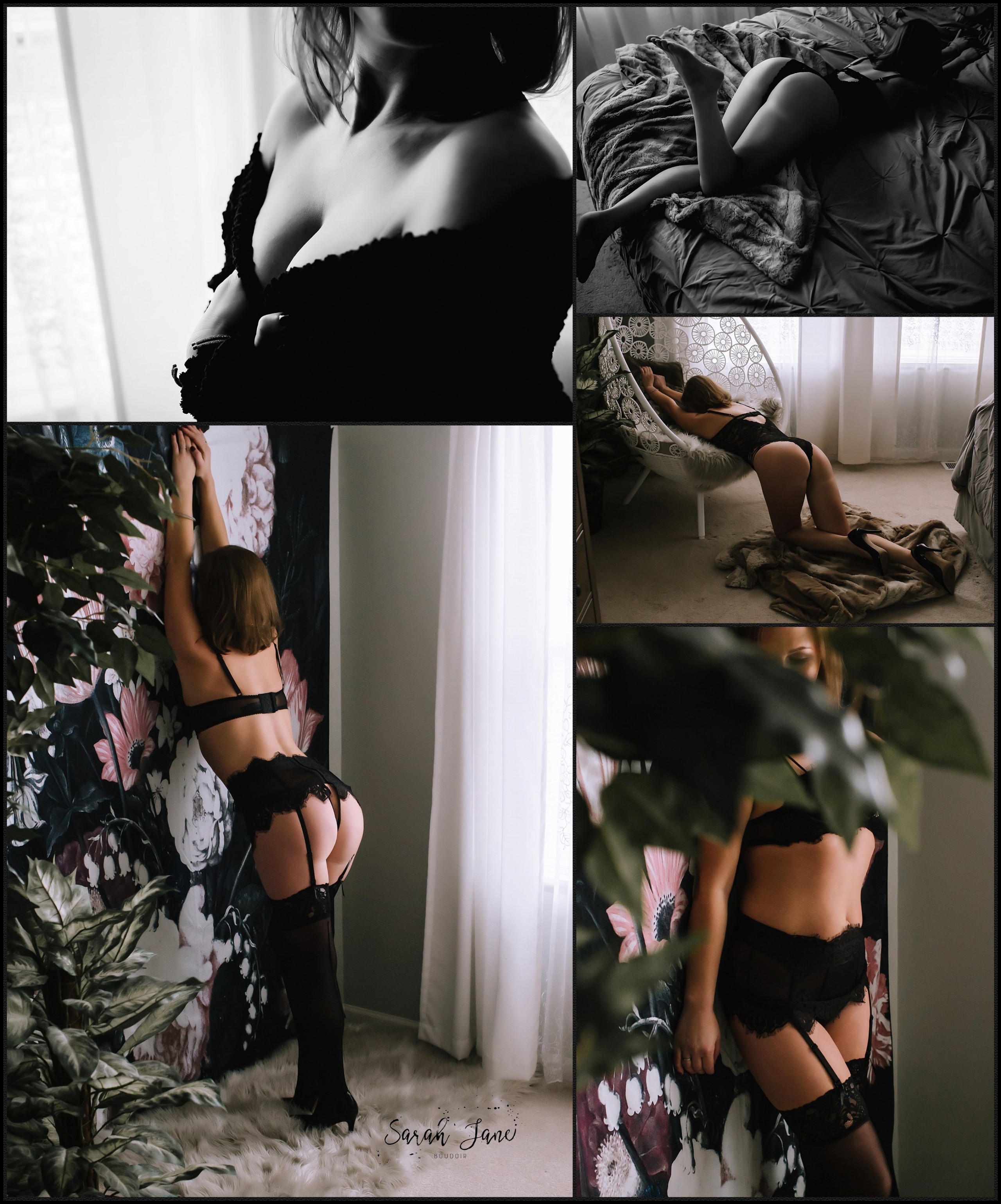 A little bit about Miss J:
Miss J is a super sweet mom to a couple of small children. She's been married to her hubby now for about a decade. She cleans houses for a living. Clearly, I need to start cleaning more because she is pretty darn fit and claims she doesn't work out!!!
Going into her session she was a little nervous as most women are. This gorgeous woman booked hair and makeup prior to her session. I am so glad she chose to get her hair and makeup done prior to her session. Makeup really made her eyes pop and she naturally has very fine flat hair. Her hair was able to get some volume but still looked like her! In addition, pampering before a session always helps clients to relax a bit. By the time we started her session I think she was a little calmer. I loved the outfits she chose for her session. My favorite was this thick black garter waistband. Details on lingerie always add interest to the eye and are almost always my favorite pieces. She also brought a loose off the shoulder sweater which I always love!
When Miss J got her photos I think she was a little shocked that it was her in those images. I kept telling her how amazing she was doing. Sometimes, I think women need to see the images in order to finally believe it!
Let me show you how amazing you can be too! Book a session today.