Introducing Rosie!   Rosie is my lead makeup artist over here at Sarah Jane Boudoir.  She owns Rosie Hunter Artistry and freelances for many other photographers, brides and high school seniors.  She's been a makeup artist for over 14 years and freelancing for at least 10 of those!  Rosie is crazy talented and I'm so lucky to have found her.   It can be a challenge to find a makeup artist that is capable of working on every face.   As a makeup artist, you need to be able to work with every skin tone, eye shape and skin texture.   She does that and more!   I've yet to see a look she couldn't create!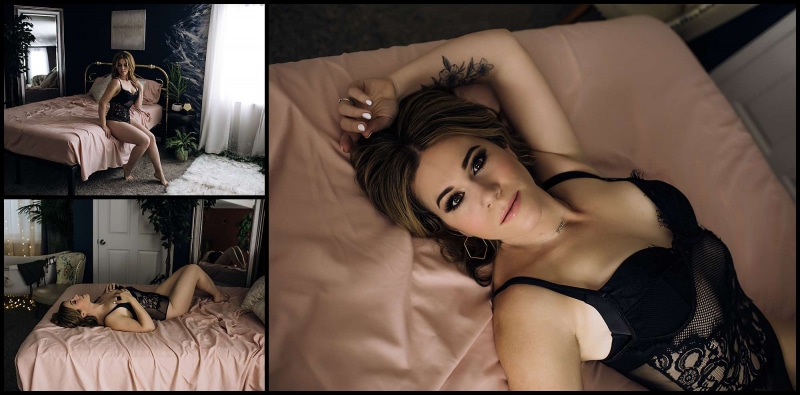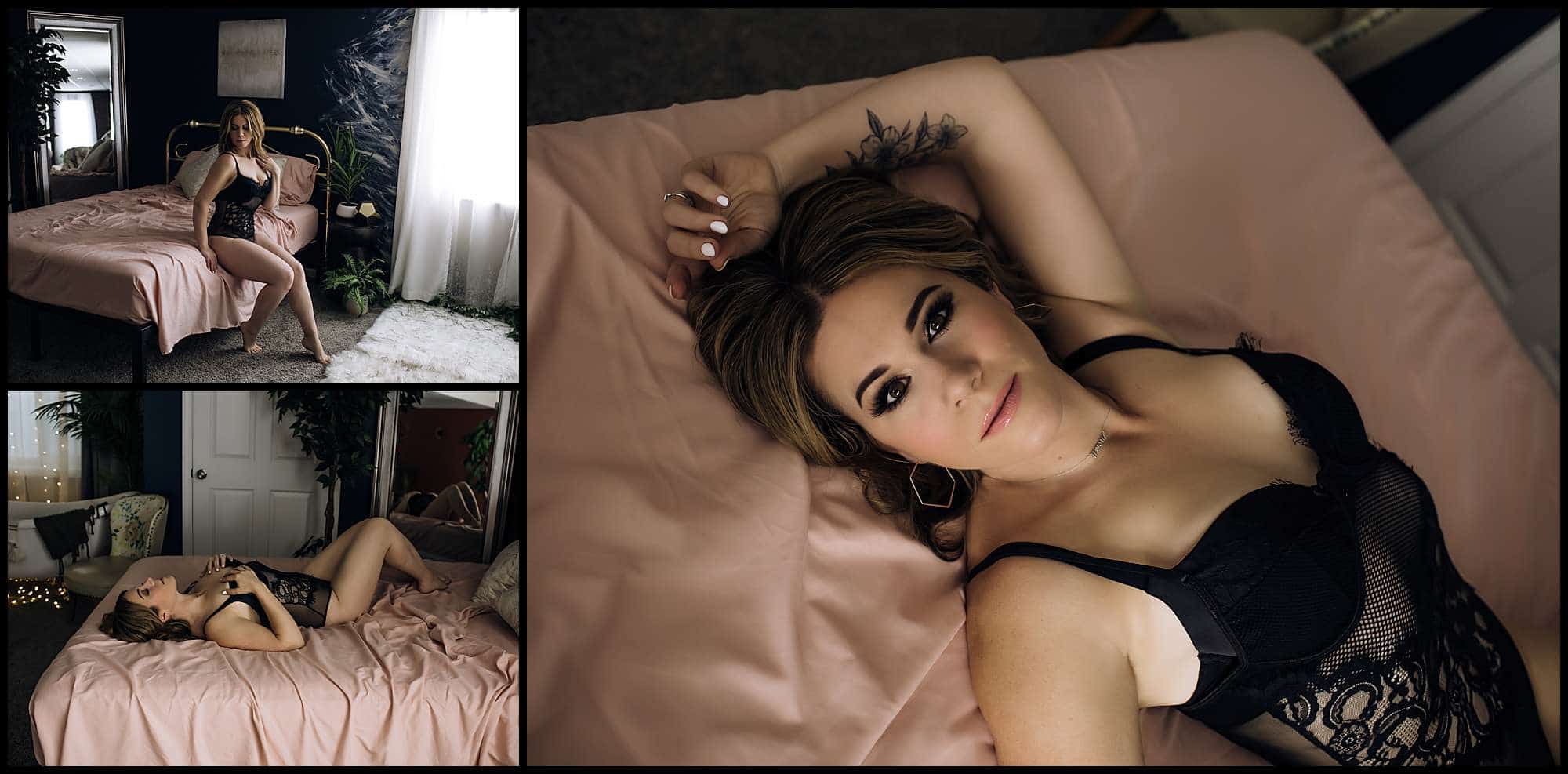 Rosie's background is actually in theatre!  She holds a degree in Musical Theatre.  She's been in theatre productions, tv shows and more.  I personally feel like this brings a little bit of an edge to her makeup career as well.
Rosie's Life:
Rosie has been married to her sweet husband for 15 years.  She has two beautiful children!   Her oldest girl is 10 and her little man is 7.  As a military family they have moved around quite a bit, even having lived in Japan for a couple of years.   They have now settled down in the north suburbs of Illinois.   She plans on raising her kiddos in this house and staying put for quite some time.
Rosie has a passion for baking.  She's gluten free and makes the most beautiful professional looking treats.   Recently, she entered an online baking contest!  I love that this is her passion and hobby.   I'll have to hint at having her bring some treats when she works!  Just kidding!   Well, maybe a little bit.


I was so excited when Rosie agreed to do a boudoir session with me.    For some time now, I've wanted to introduce her to all of the ladies who want to work with me!   What better way to introduce her than with a boudoir session.   She's body positive and knows what it's like to be in front of the camera.   Rosie also understands how to do makeup for the camera and my dark/moody style!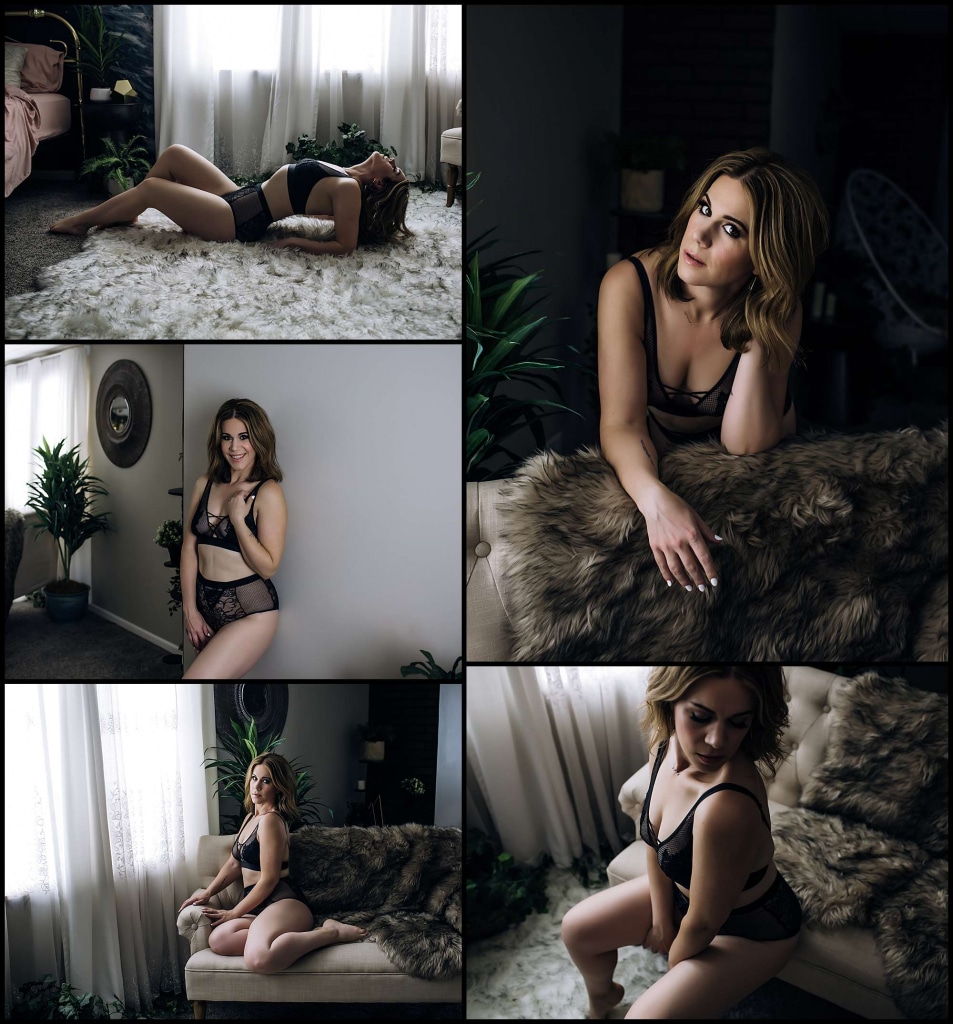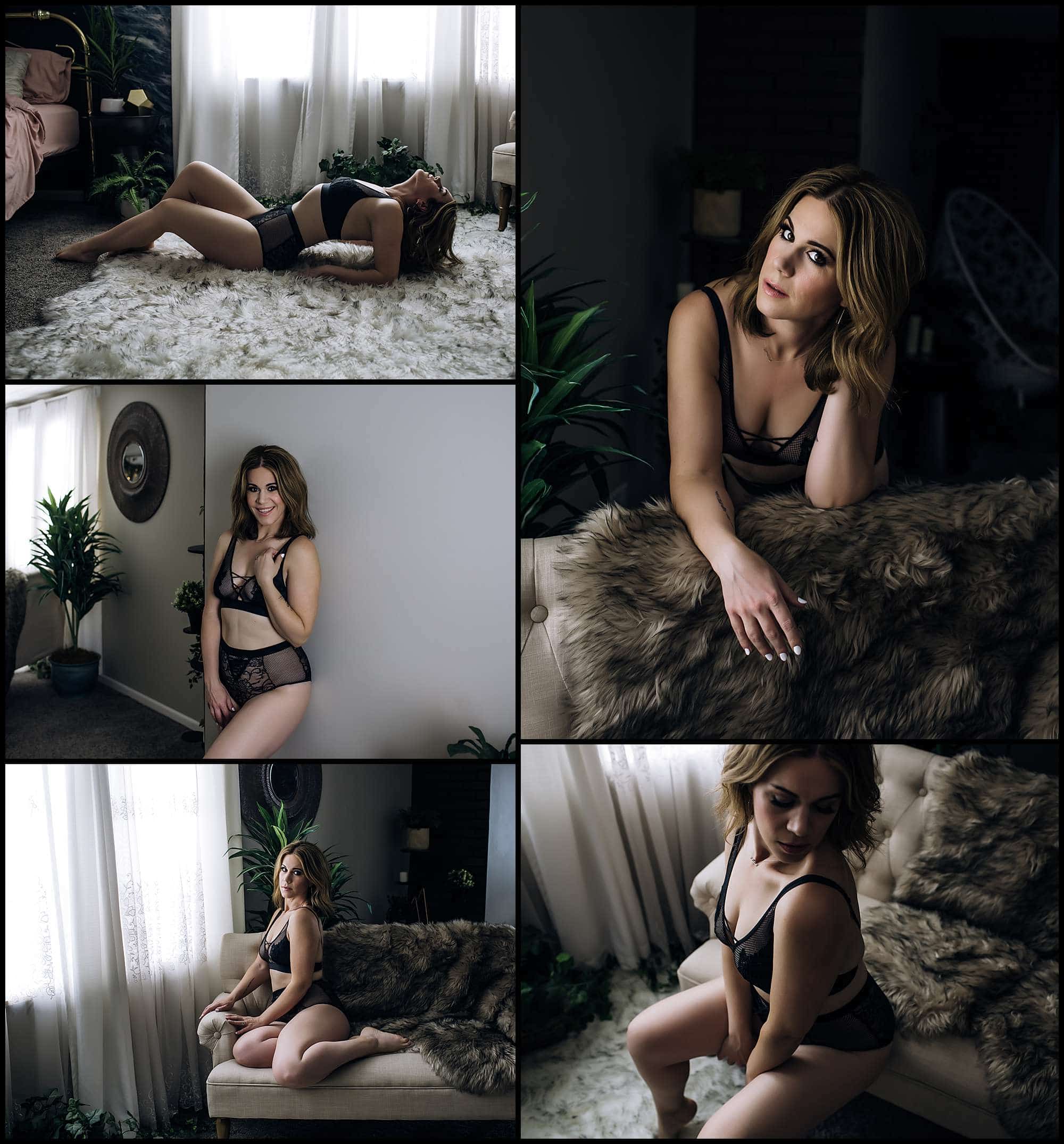 Would you like to see another boudoir session?  If so, go HERE