This year's Self Love Summer Bash was a huge success.  I had the opportunity to reconnect with some ladies I've grown to know and love over the years.  I also got to meet a lot of new faces and I'm beyond excited to get to know these ladies even more.
Because of all the wonkiness going on in the world, I haven't been able to host a self love event for a couple years.  I think that made this year's Self Love Summer Bash so much more special.  Truly, I believe that many women could benefit from a little girl time.  That girl time is even more special when you get to spend it with other amazing women learning to love yourself a little more.
Exercises and Speakers
For this years event we had several women owned vendors here for easy shopping.  We also had the opportunity to hear from Mariana, from Optimized Effect Coaching. 
Mariana is a true joy to be around.  She's so incredibly positive and reaffirming.  When you talk to her, you can tell she's really listening to you.  She has this way of just making you feel incredibly comfortable around her.  I was so impressed by her talk about Mindfullness and body image.  Mariana is well spoken and had so many great little exercises to help demonstrate some of her thoughts.  She used little mirrors, bubbles, water and even slime in her examples and exercises.  It kept things fun and interesting.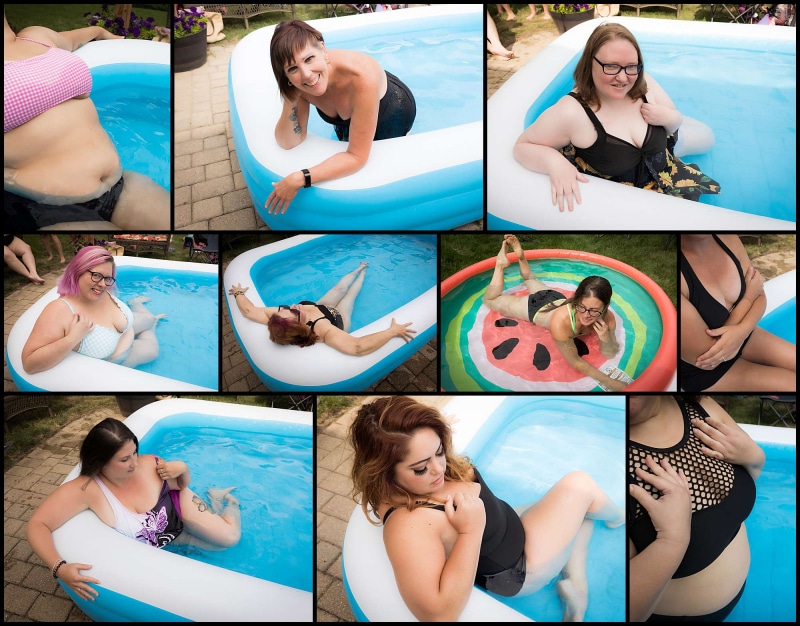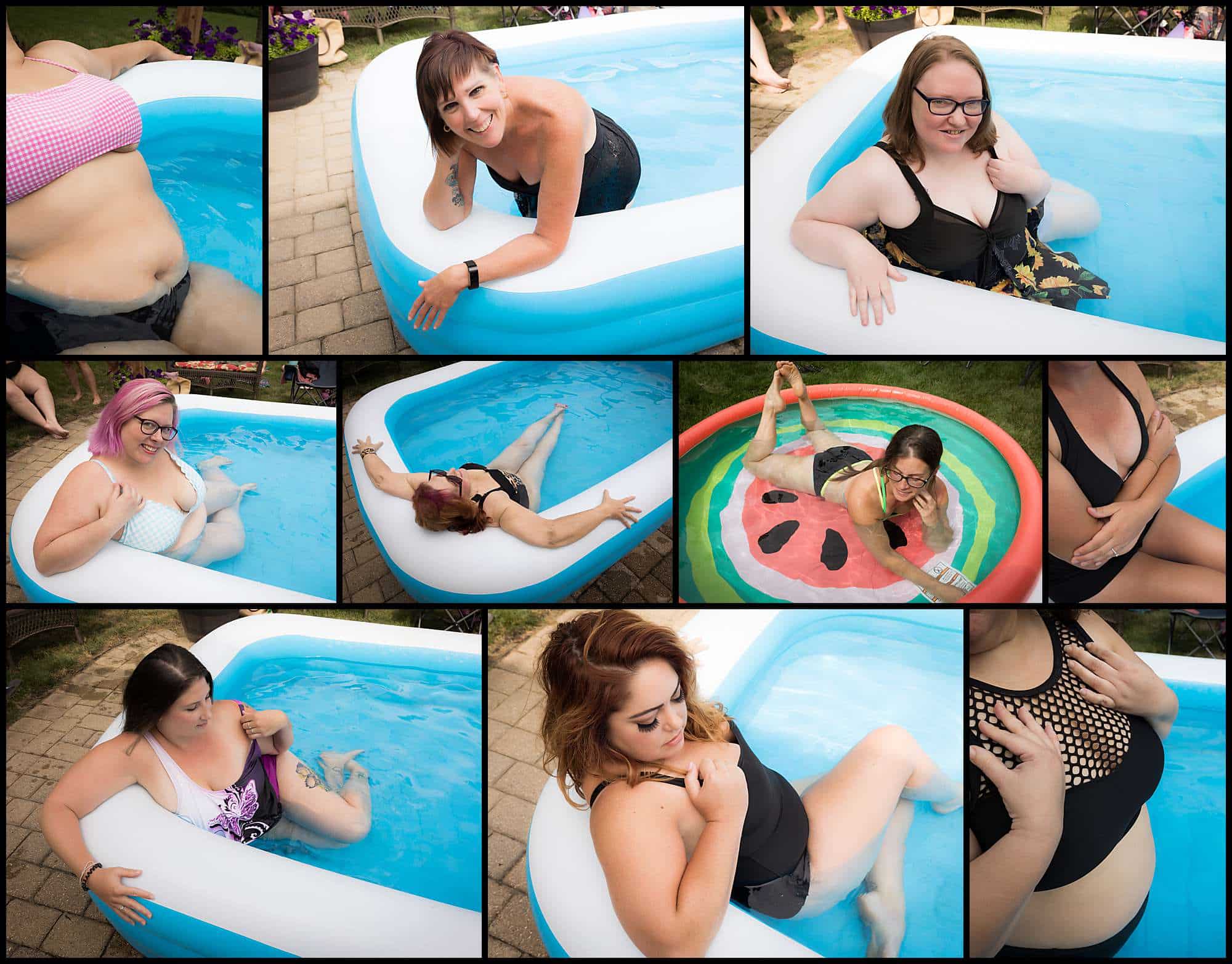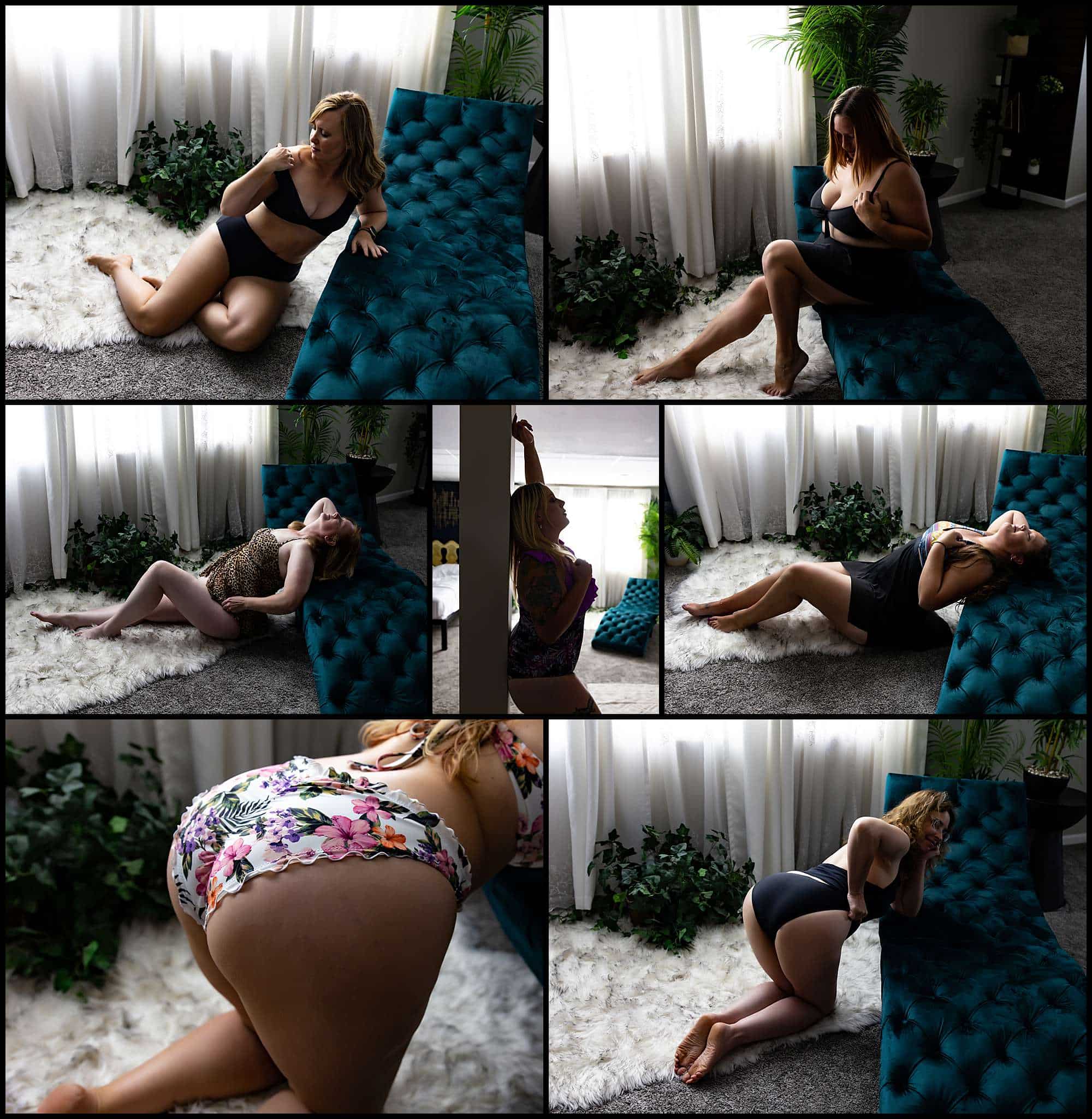 When Mariana was done speaking we took some time and did a group photo as well as individual "boudoir" inspired images for each lady present.  They were given the option to do their images in the outdoor kiddie poor or in the studio.  There was time to shop, have some cocktails and snacks and enjoy a little girl time.
How Words Affect Us
I, of course, also did a little talking on body image.  Self love is so incredibly important.  We talked about words and how they impact how we view ourselves.  We also discussed how the way we talk about ourselves affects those around us.  As Mom's we often forget we have those little ears listening to each and every little word we say.  Our kids learn from us and we need to be better and kinder on how we talk to ourselves!
To end the day, we did an exercise where we all wrote positive words on each other.  I think it's important that we start looking at our positives instead of always thinking of the negatives.  It was a fun exercise and I hope that it was healing or at the very least a little thought provoking or the ladies that were here.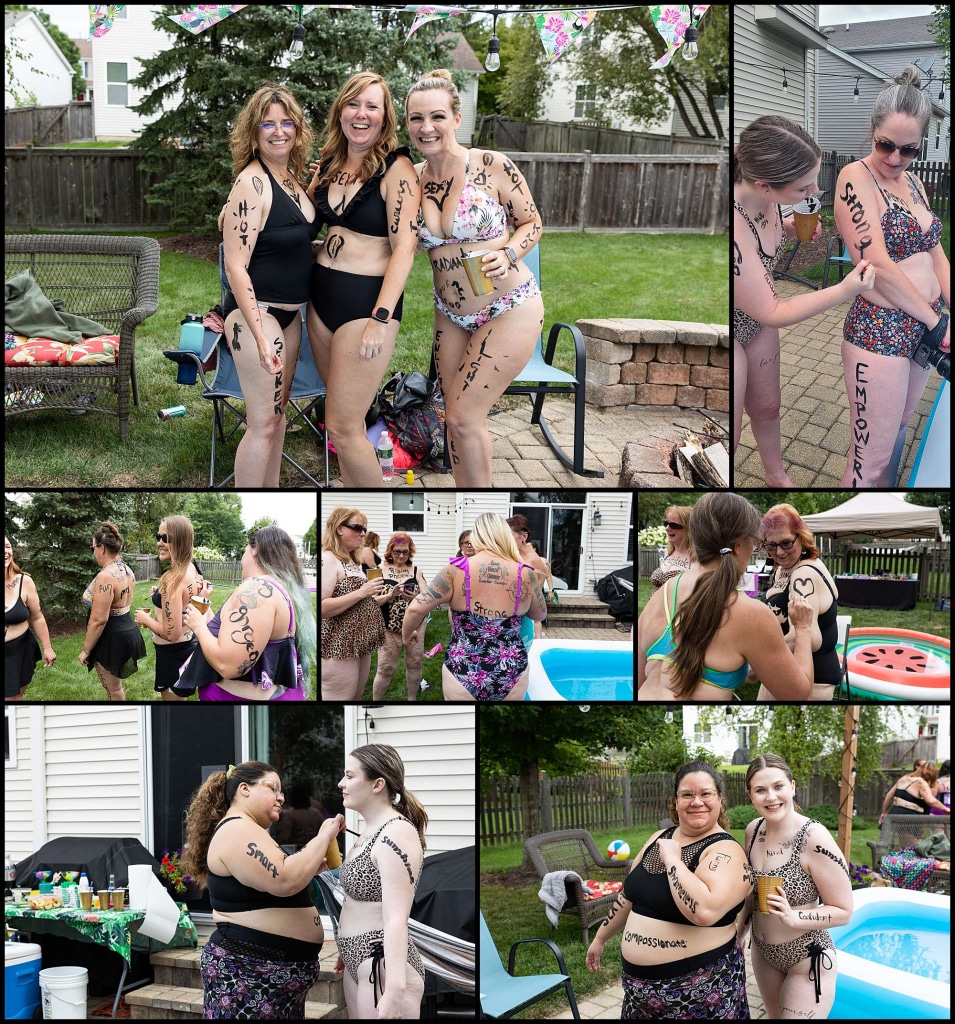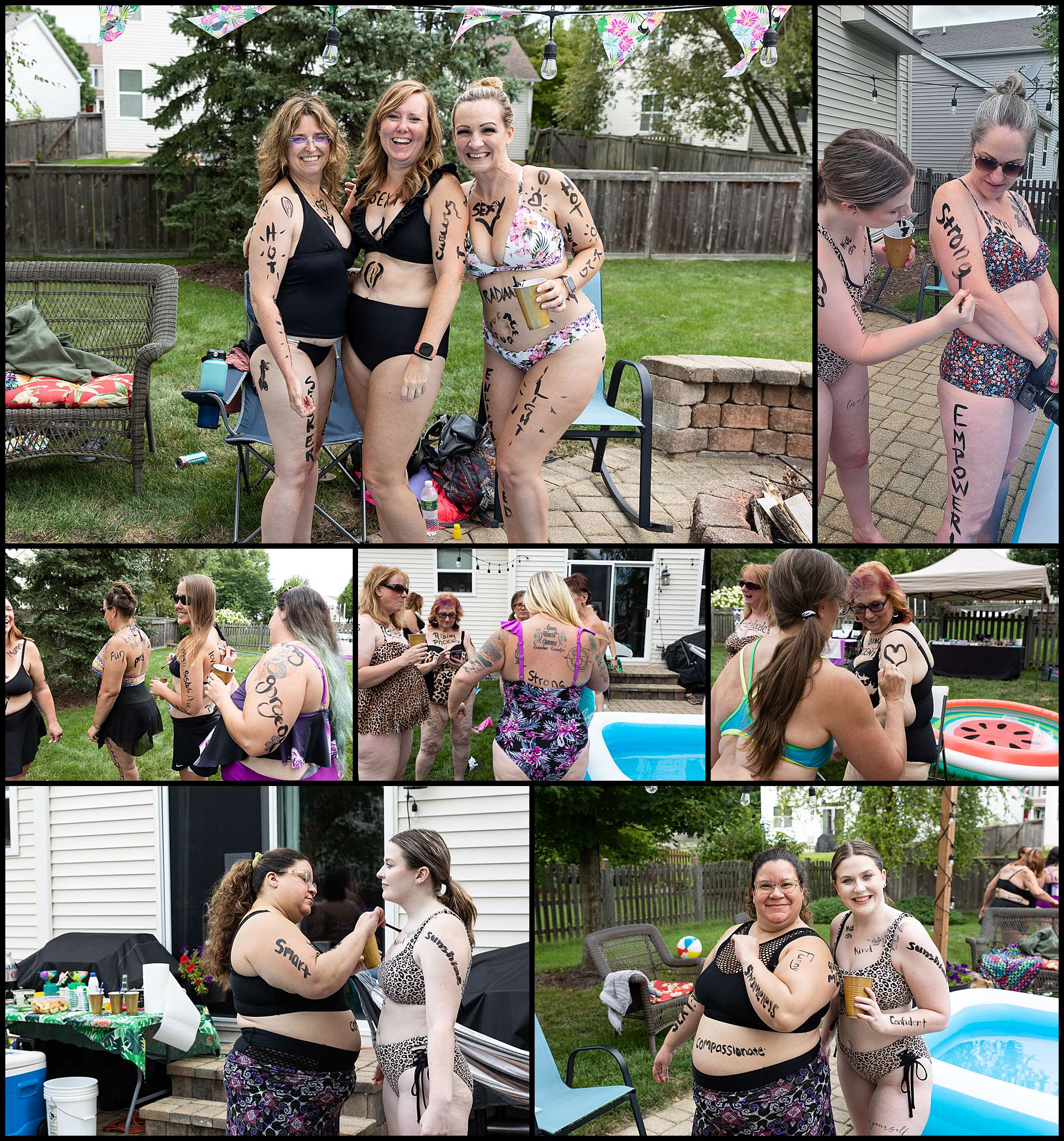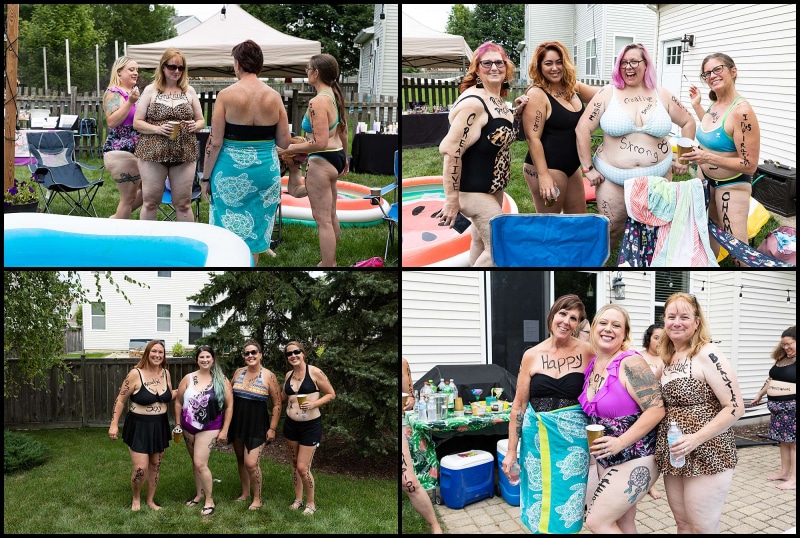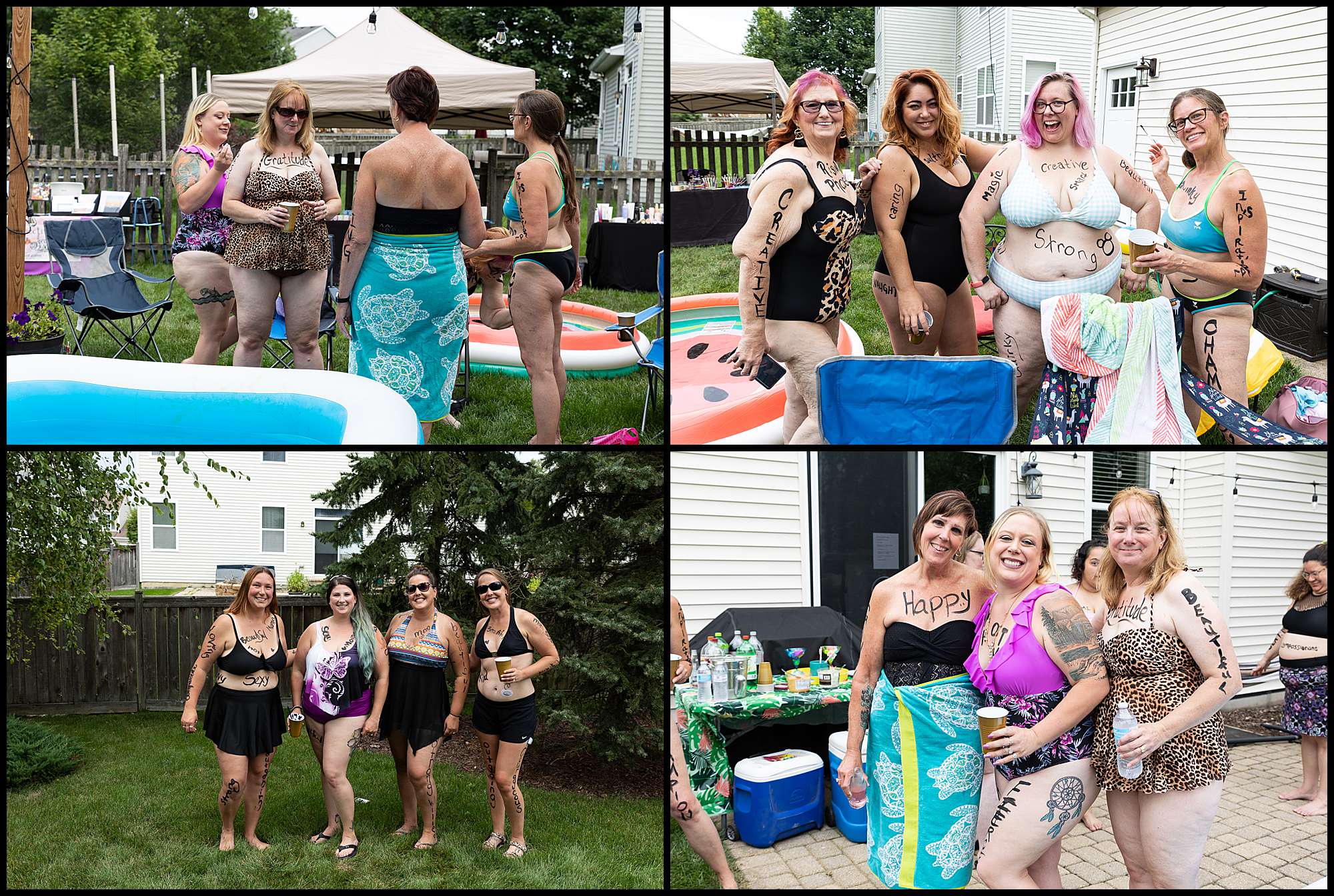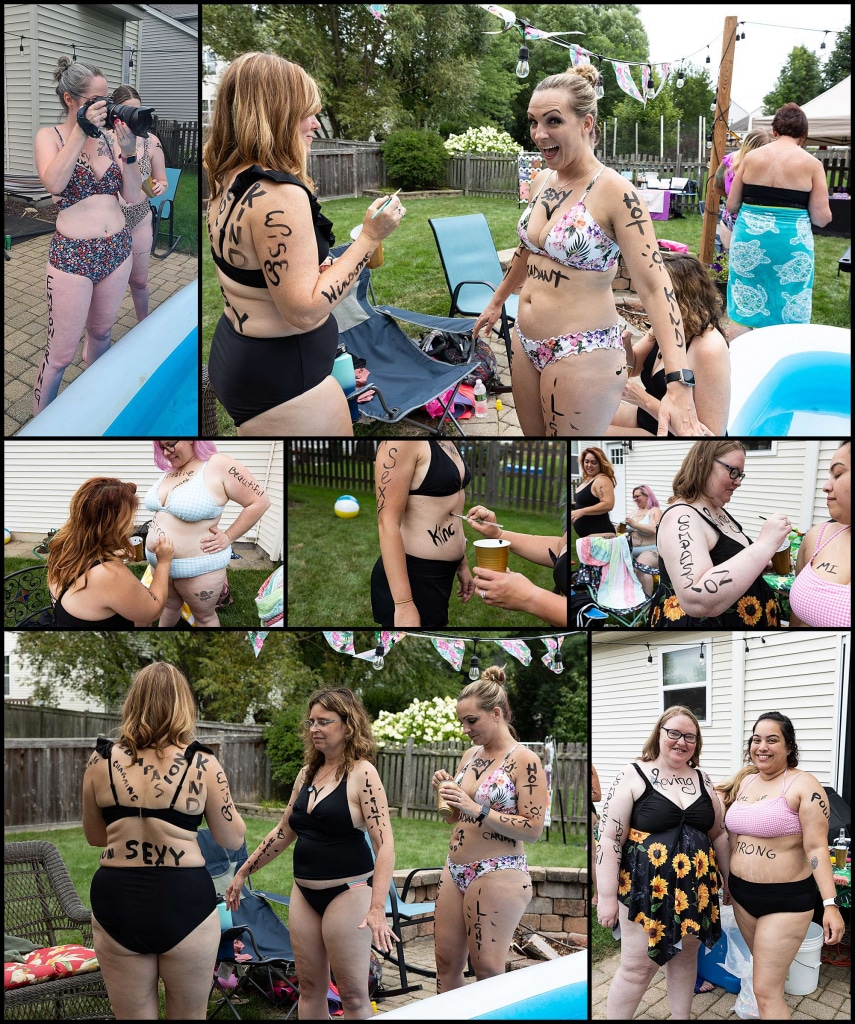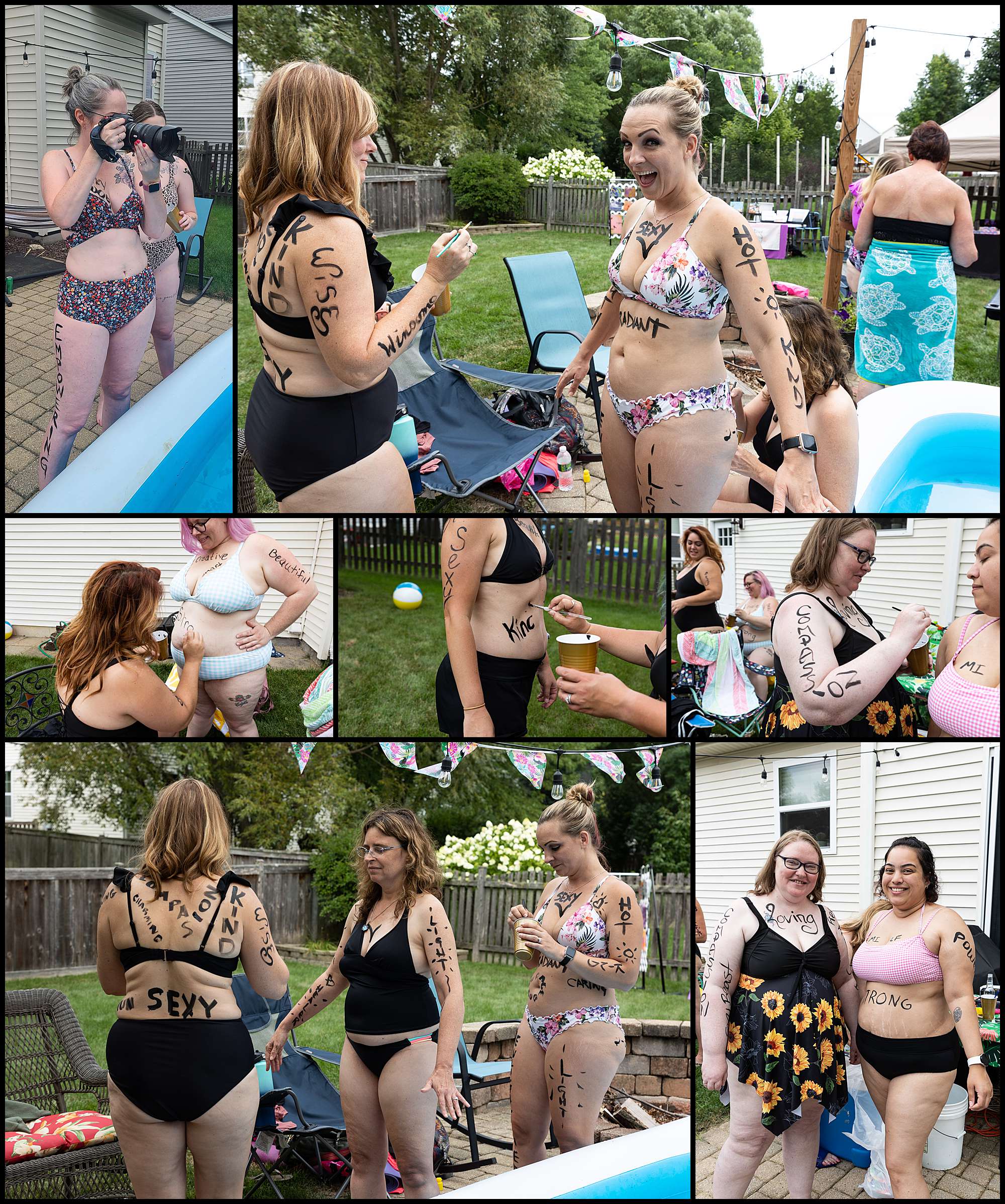 In the future, I'd love to host more events like this and I hope that I can continue getting to know more and more amazing women!
Hope you enjoy some of the images from our Self Love Summer Bash.   If you are thinking about wanting to do a session here at Sarah Jane Boudoir I'd love to chat with you further.  Click HERE to get in touch with me!