When I read Stacy's review from her session it really made me happy.  Most reviews do.  But, there was something extra special about Stacy's review because I truly got to know her during her session.  I know how healing and special this shoot was for her. You see, Stacy didn't book her session for her partner.  She booked this session for herself.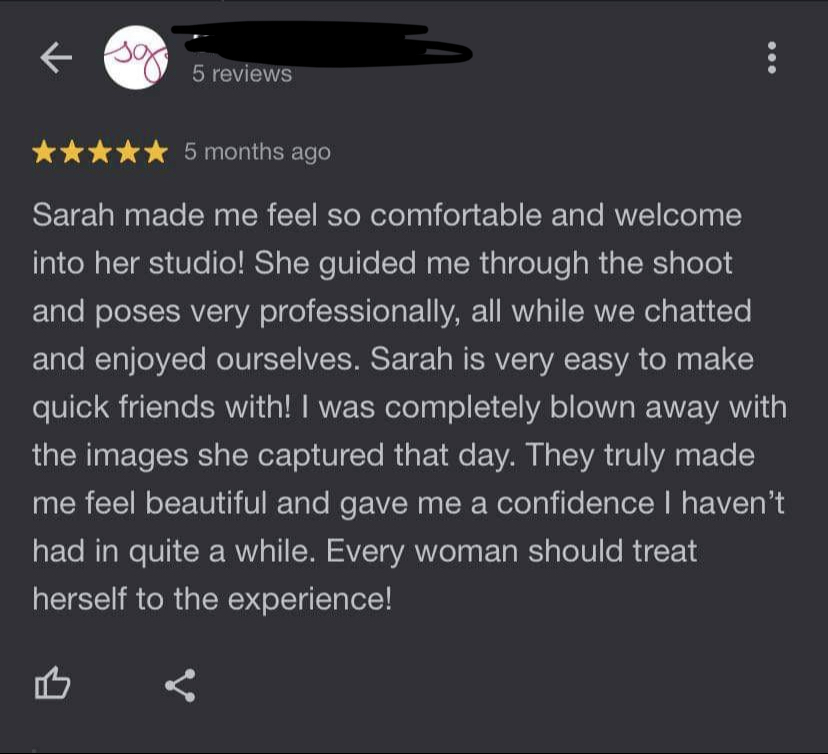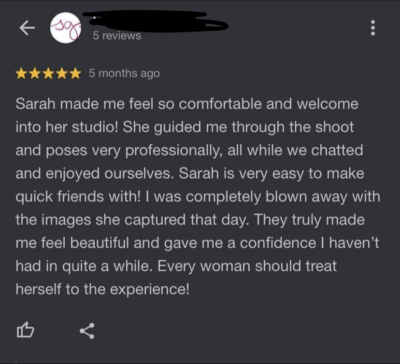 Through counseling she's been revisiting and finally dealing with all of the emotional trauma from a rape she endured nearly 2 decades ago.  For years she suppressed her trauma.  Now, in her 40's she understands the importance of finally dealing with and working through her past.
Stacy decided to book a boudoir session for herself to try and reclaim a little bit of herself back.  For years now, as most moms do, she's kind of put herself on the back burner.  With three grown boys she is finally seeing and starting to understand the importance of putting yourself first once in awhile.  Like most of my clients, she was a little nervous about how she would look in camera.  I remember her complaining about her thighs.  This girl seriously rocked her session!  She added on hair and makeup and my gosh, she looked simply amazing.
Since her session I can't even count the number of times that she's commented on other women's posts lifting them up.  She's always supportive when she hears someone is nervous about their session.  After her session, she commented on how healing the session was in terms of taking her body back.  Doing a boudoir session has helped her heal emotionally and has changed her body image a bit.  She now sees herself in a different light.
Recently, she's reached out to me about possibly doing another session in the future.  I hope I do get to photograph her again in the future!  Often times, I feel like the second session is even better than the first.  You are a little more relaxed and know what to expect.   I'm so glad that her session was so healing for her.  And now she has these amazing images to look at when she gets a little down or needs a reminder of the badass woman she is!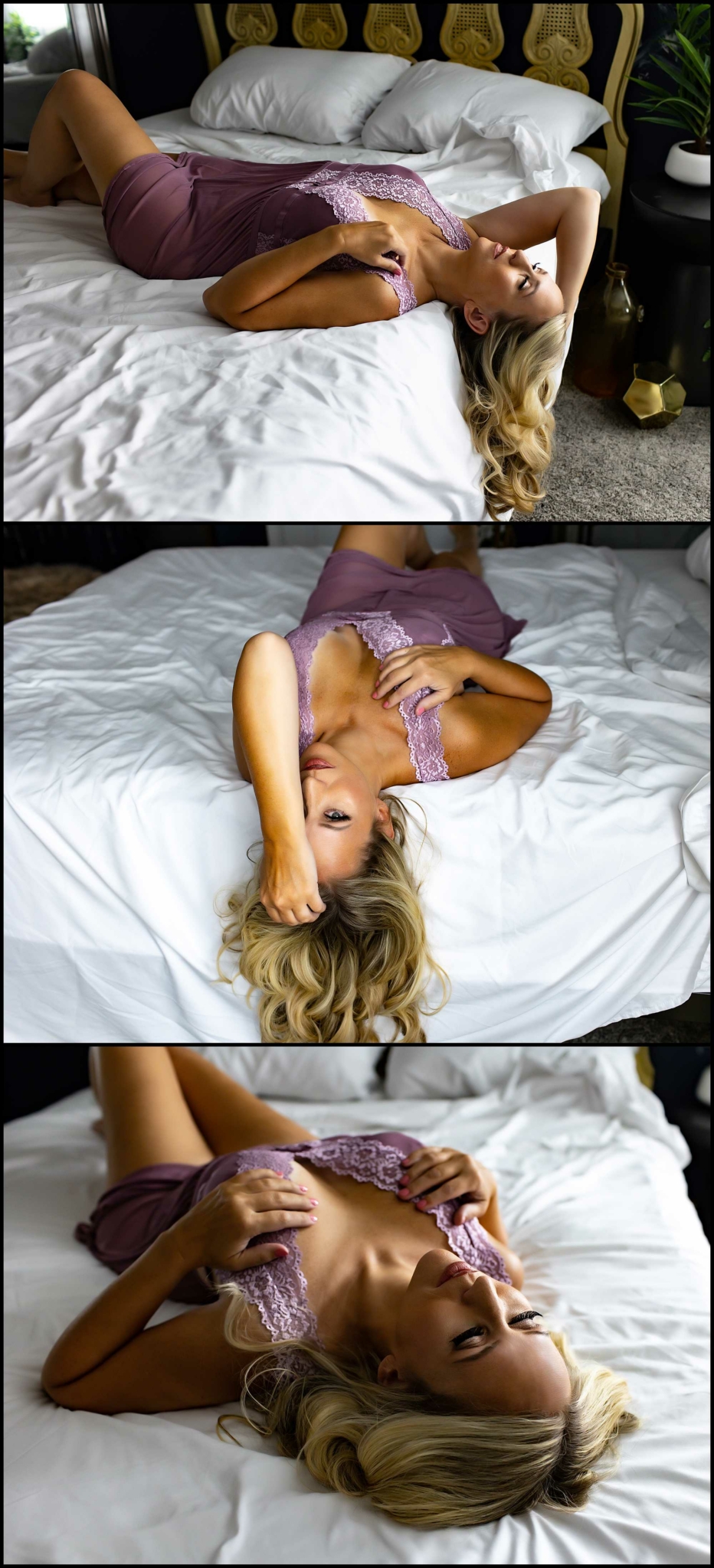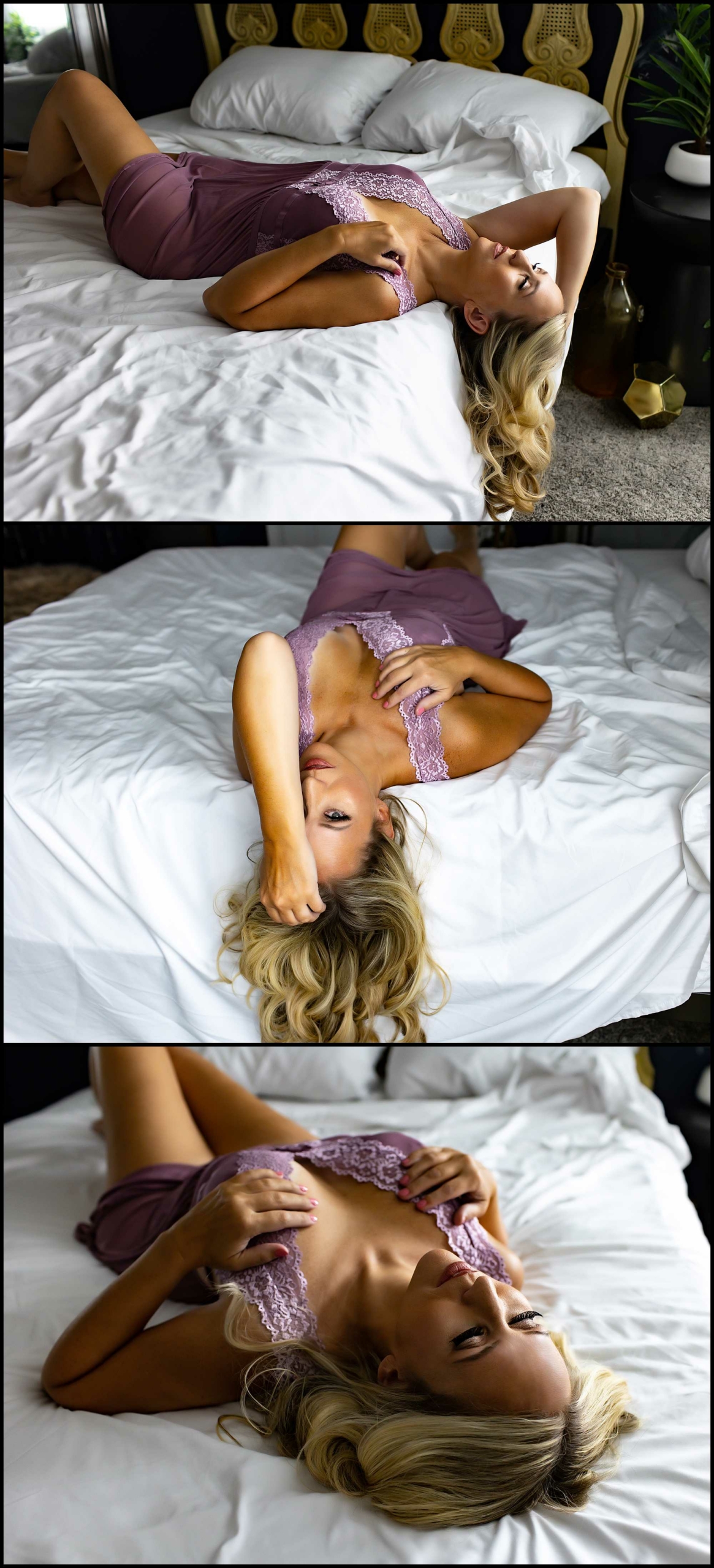 Want to join our private Facebook group full of amazing women?  Click HERE to join.
And if you are interested in learning more about your own shoot feel free to MESSAGE me!