Last winter I met Toni for the first time for a white sheet session she wanted to do as a gift for her boyfriend.   This year she also became one of my boudoir ambassadors.   It has been so fun getting to know her and heck she is amazing to photograph.    Also, I asked her a few questions regarding her sessions.


Here's a little straight from Toni!
"I am in my mid 20s. Originally from Lemont IL but I currently live just over the border in WI.  Modeling has always been a passion of mine.  When I was 15 I got an offer from an agency to join but my mom wouldn't agree and told me I would have to wait til I was 18 (an adult) and could make my own decisions!  Talk about a heart breaker….. I am a huge animal lover and would take all the dogs in the world if I could!  I've been with my boyfriend for 10 years! I have an obsession with working out but I can't seem to give up ice cream…

In my spare time (I don't have much between my 3 jobs) I enjoy working out , being at the race track (Route 66 in Joliet) and going to dirt bike tracks with my boyfriend. We spend a lot of time at different tracks!  I also enjoy baking, going to concerts and spending time with my friends and family!"
About her session:
"My first session was a white sheet session. I stepped completely out of my comfort zone to try it and wanted to think of something completely different to give my boyfriend for Christmas! He is out of town a lot so I figured why not try it! I immediately dropped my guard after meeting Sarah and having amazing conversations about things I have never discussed with someone after meeting them 10 minutes before.! She made me feel so great and did a wonderful job so I knew I wanted to continue to do more!

How did I feel going into my session?  At first I was super nervous!  Getting in front of someone new especially for a white sheet session I almost cancelled because I was so nervous!  But, after meeting Sarah and getting confidence from her, all my jitters went away and it was perfect!

How did I feel after the session?  I felt great!! I felt like I had made a new friend and couldn't WAIT for my photos to come out. Sarah kept in contact with me throughout the day letting me know she was almost done editing (I thought, what the heck that's so fast). As I was sitting on the couch that night watching tv the email came across that my galary was ready!  I opened it and was so excited I wanted to show my boyfriend but didn't want to ruin the surprise!

I felt confident after the session.  I've always been one of those who has been told her whole life "ew your so skinny, eat a cheese burger, do you ever eat?"  However, I have never been confident in the way I looked.  Normally I would respond to those people and just say  "you have never seen me naked, don't judge me."
Do a session!!
"It's so very important for all women to feel good about themselves. We are far too hard on ourselves no matter what shape or size we are.  I don't think I've ever come across a woman who said "I am so perfect and my body is right where I want it".  Doing a session like this can change the way you see yourself drastically!!!  Doesn't matter what shape or size you are I PROMISE you will feel wonderful afterward and the people you choose to share your photos with will be blown away!  Sarah is one of a kind!  She never judges and will always know how to photograph you to make sure any flaw is not shown on camera.  We all have flaws! I would encourage any woman to try a shoot.  You might just become an addict like me!  Heck, I am ordering one of the photos from my last session to hang above my bed!"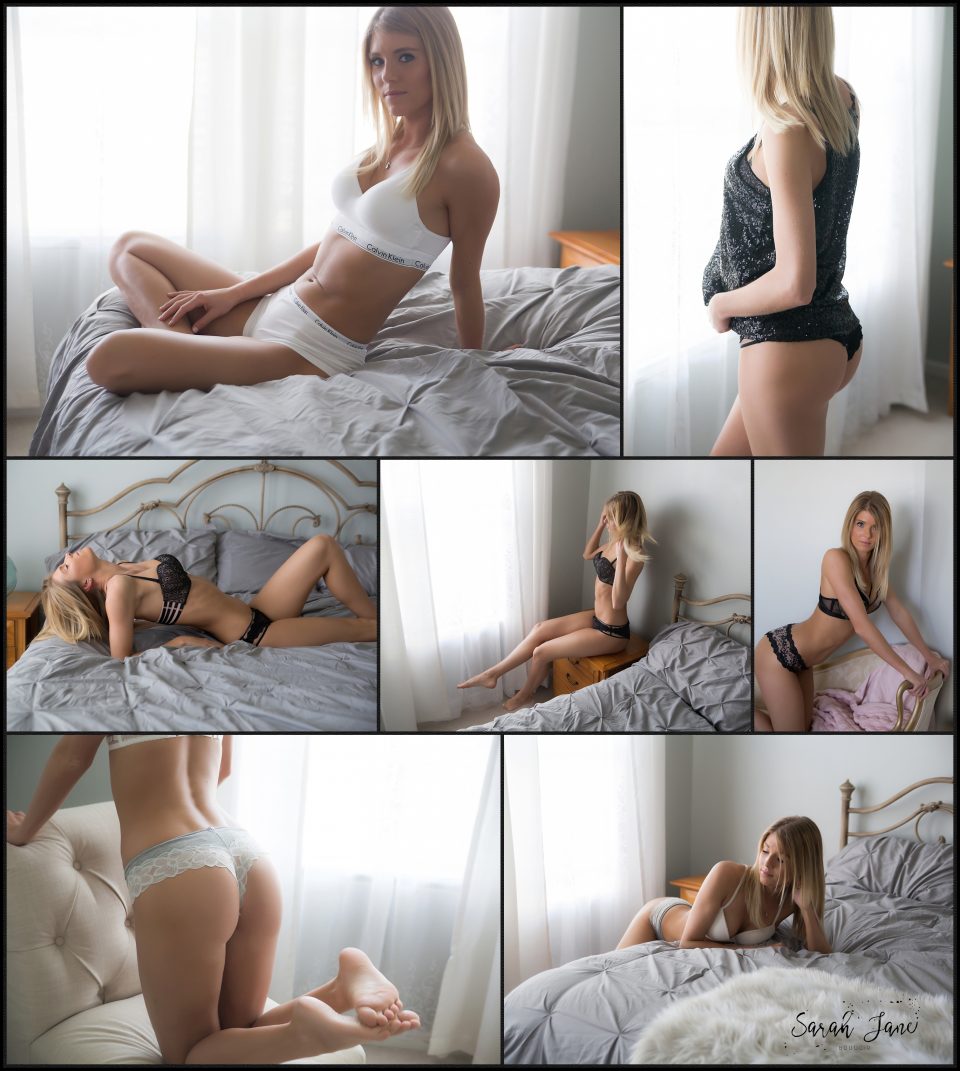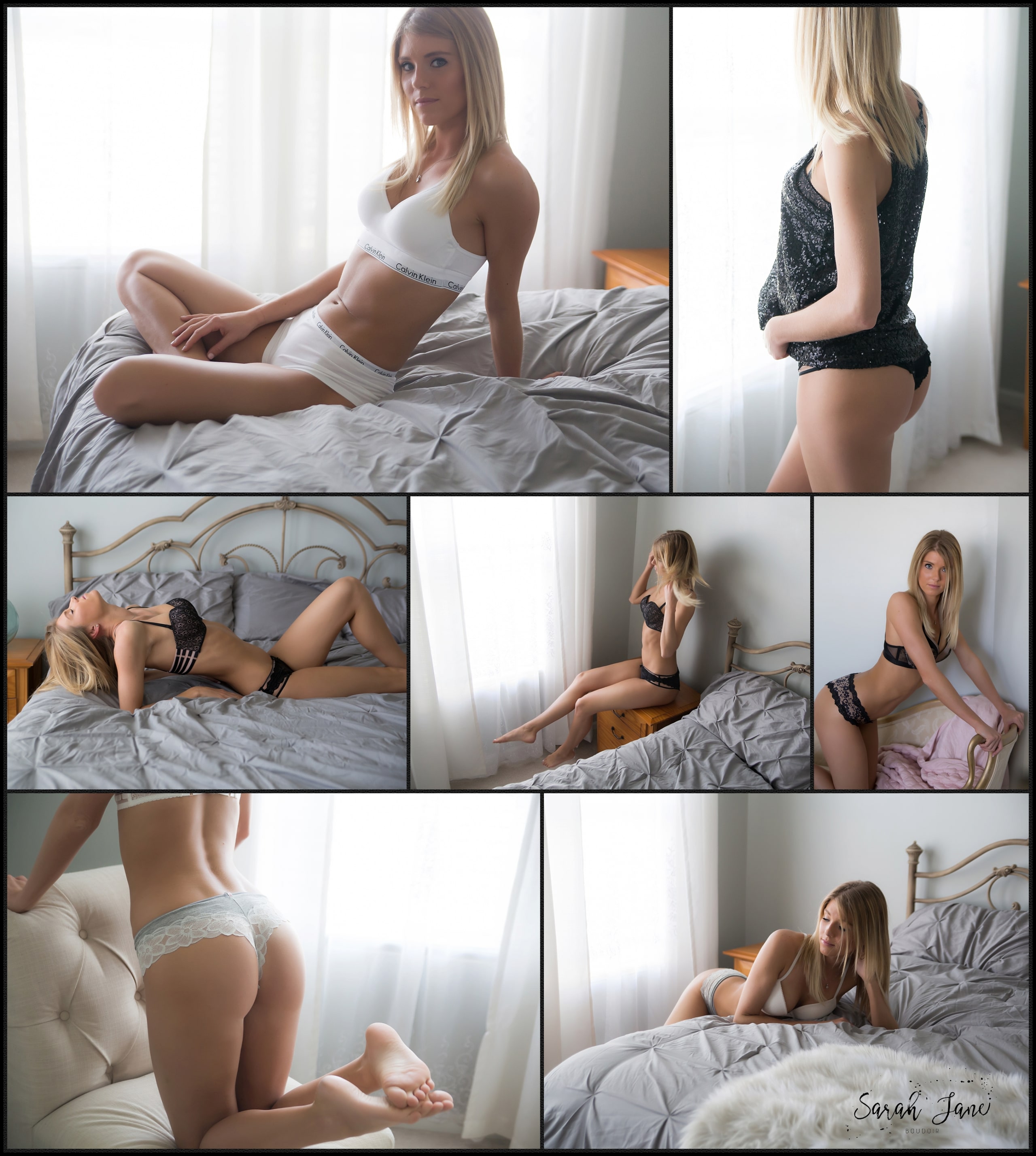 Toni has always been such a pleasure to photograph but more importantly I love how positive she is to other women.   Her positivity is one of the reasons I selected her to be one of my 2018 boudoir ambassadors.  Positive comments are always showing up from her on my boudoir page.   She makes people smile.  I am so lucky to have found her not just for my business but as a friend as well!