Ann is a creative, singer-songwriter, musician, single parent and nurse.  She has spent most of her life caring for others.  Now, she's beginning to focus a little more on herself.  She still wants to bring joy and love to others but understands it's important to not forget about herself in the process.
Ann wanted to do a session to show others that age is just a number.  Also, she wanted to increase her self esteem and work on getting some confidence back.  And of course, she wanted to get some good photos.  She was hoping to use some of the photos to assist in launching her music career.
I can't tell you how excited I was when Ann walked in the door and I saw her beautiful silver hair.  I just love that she's embracing her natural color and wanting to show other silver haired beauties that they are still sexy and amazing too!  The beauty definitely brought sexy to her session.  Not only did I love photographing her but, I really did enjoy getting to know her a little better.  It's so amazing to learn and connect with my clients.  I love hearing their stories and learning about their journey called life.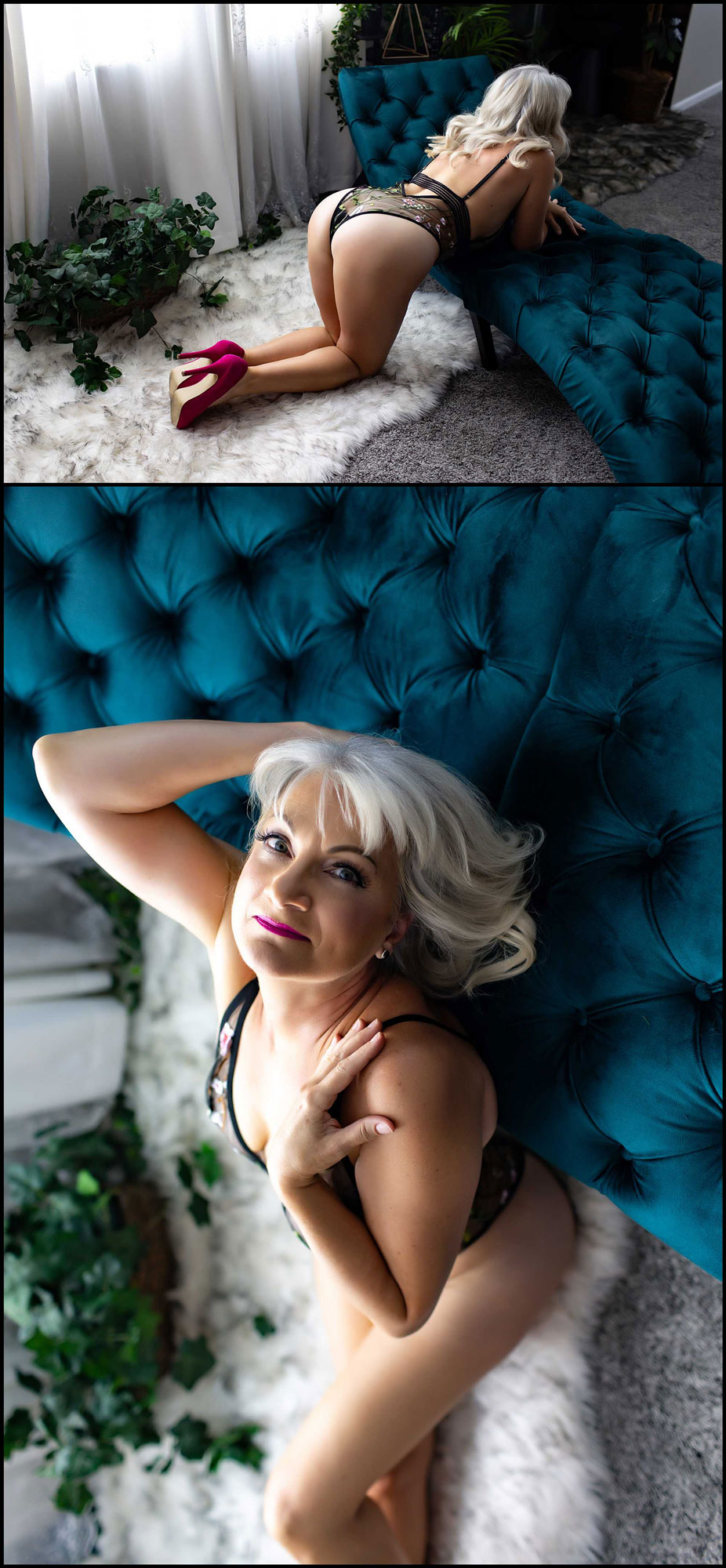 As with most of my sessions, I like to ask if my clients want to share anything about their session with others.
Here's what Ann had to say.
"Sarah made me feel very comfortable.  Prior to my session I worried about body image issues such as my belly, stretch marks and wrinkles.   Sarah definitely helped me feel confident and comfortable.  She kept the atmosphere light and friendly.  Her enthusiasm helped me feel pretty.

I appreciate Sarah being flexible with me creatively.  We incorporated my guitar and wings into some of my photos.  Since my session I feel a little more confident and attractive.  I definitely have a better body image."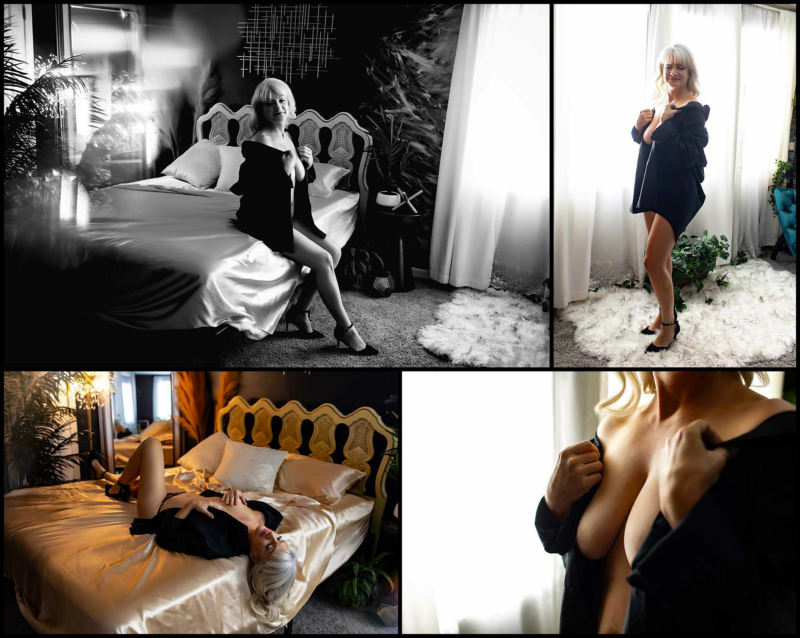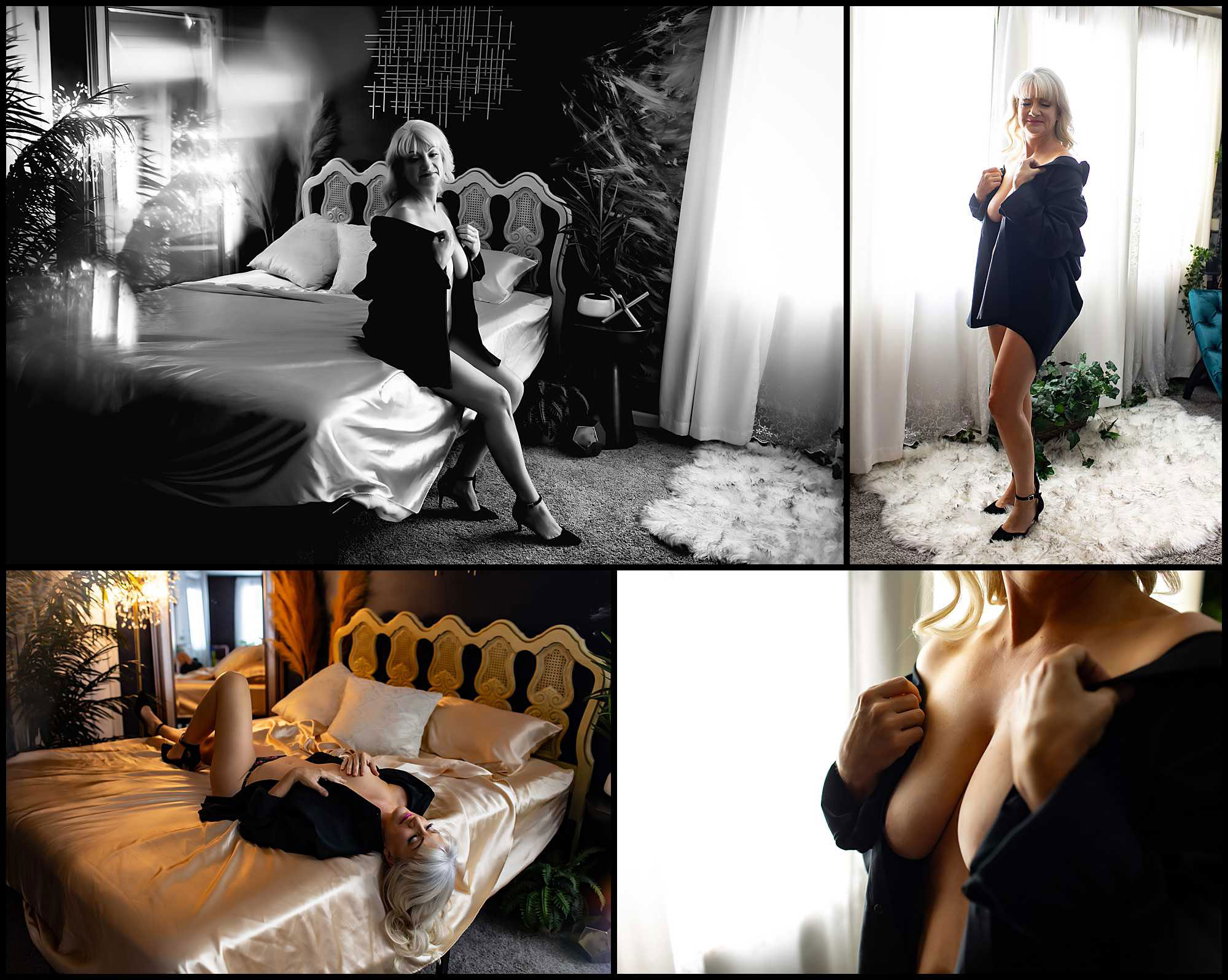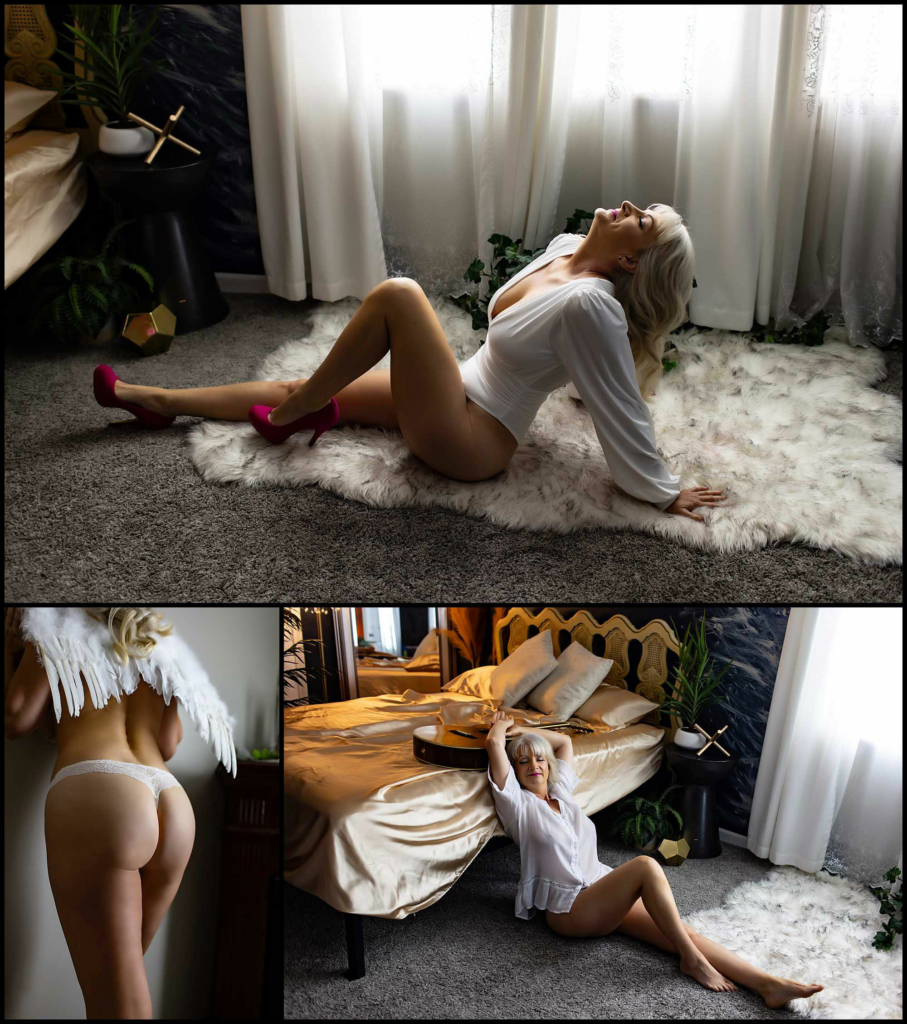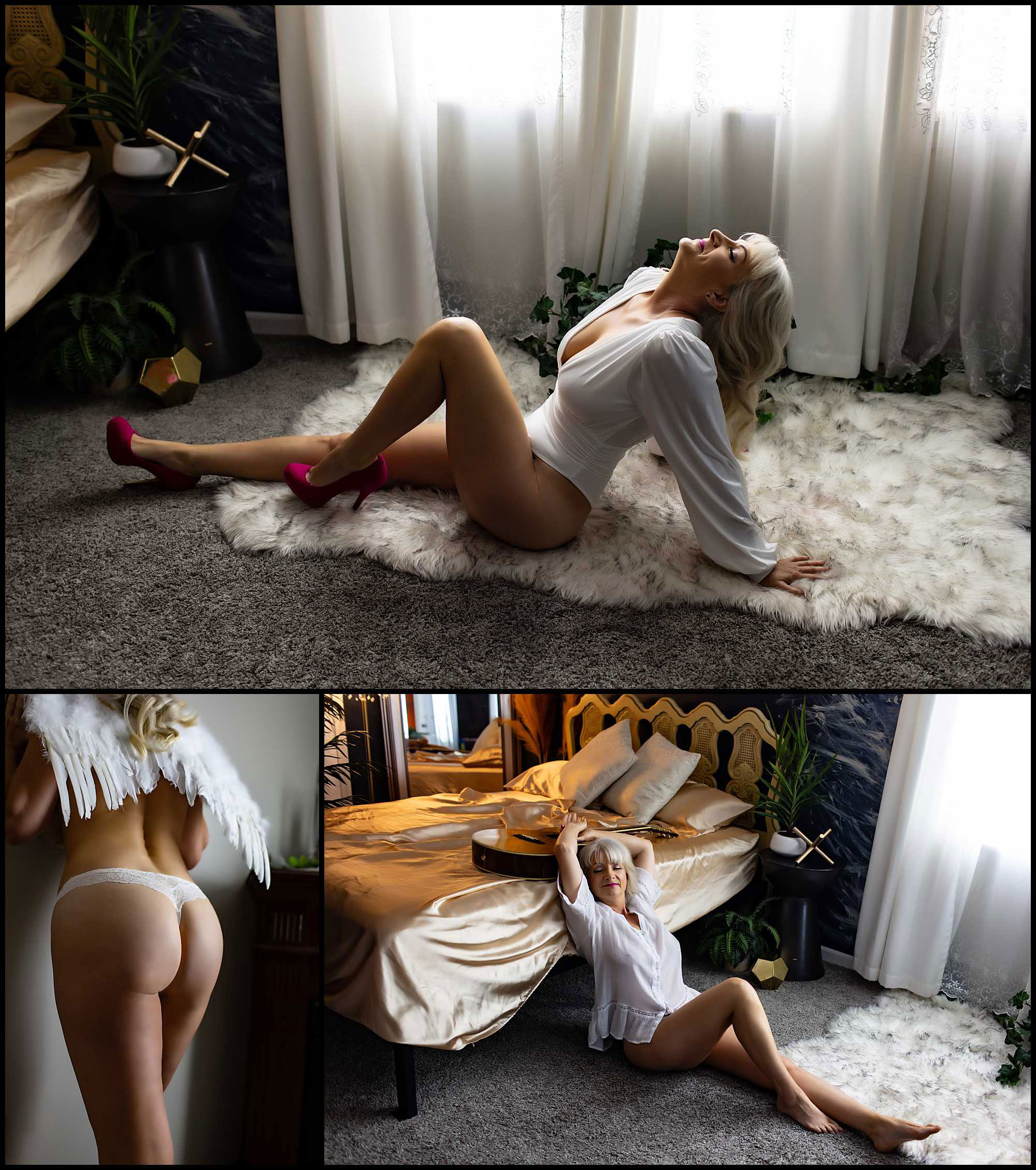 Want to see another 40+ boudoir session?  Check out Stacy's session while you are here!