Christine is a wife and mom to three wonderful daughters.  She works full time and is on track to complete her doctoral degree this fall.   Christine likes to describe herself as just a regular gal.  In her spare time she loves to listen to music, watch movies, read books and enjoy nature.
I asked Christine some questions about her session and would like to share her story with you.
Why did you choose to do a boudoir session?
"So many reasons!! Primarily, it was for my husband since we are celebrating our 15th wedding anniversary this year. But, let's be real; it was for me, too!! I think we as women have so few opportunities to be the subject of a beautiful photograph; as a busy mom, I am usually the one taking the pictures and on the off chance I get featured in someone else's picture, I am usually unhappy with what I see. So, I wanted to see myself in a new and different light. I am turning 40 this year and have also been on a weight-loss journey, so figured now is as good a time as any to do something like this. Lastly, I had been seeing the other gals pics features in the blog and felt inspired!"
Going into the shoot were you worried or scared about anything?
"A little bit, yeah…I was worried about how my body would look but also wanted to be seen as I am – so I was a little conflicted. But I had complete trust in Sarah to do a wonderful job!!"

"Sarah made it so fun and easy to feel beautiful and sexy!! She was open, patient, funny, encouraging and helpful. She has a beautiful studio, offers amazing options of things to be featured in the shoot, and worked quickly (during the shoot and after – I got my pictures back much quicker than I expected)! Getting her help and advice with the outfits and accessories was much appreciated!! I was worried it would be awkward, as many are, but honestly, Sarah made it feel like I was just hanging out with a friend. She also ensured I had a personalized experience, asking questions about my husband and his preferences (since she knew this was going to be a gift for my husband)! She is also timely, sweet and thorough with her answers to all of the (many) pre- and post-shoot questions I had!! Sarah was seriously amazing to work with!!"
What was your favorite part of your session?
"Ok – no brainer – the teal robe!!! But also, realizing that I could do this and not be embarrassed or bashful was pretty big for me . I love how Sarah gave me the opportunity to suggest poses or things I wanted to have included in my shoot. I really loved having my hair and make-up done!! Also – I am so glad I did it because I think my future self (particularly as an elderly lady) will love looking at these & reflecting on all the reasons I did it along with how I felt after getting all the images back."

"Since my session, I'm far more body-positive which is something I have always struggled with. I feel more confident and am really proud of myself for doing something so far out of my comfort zone!! "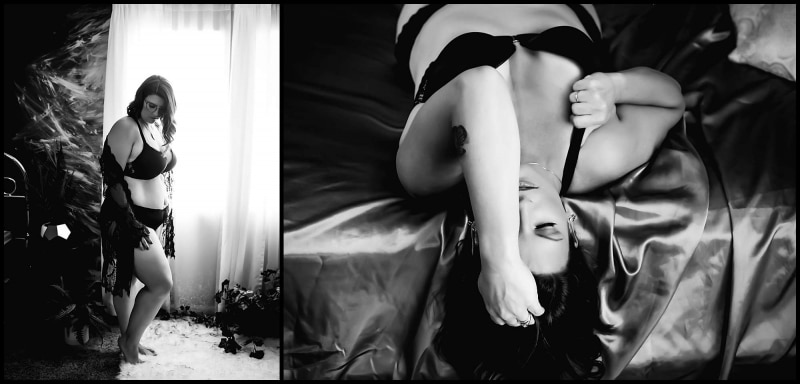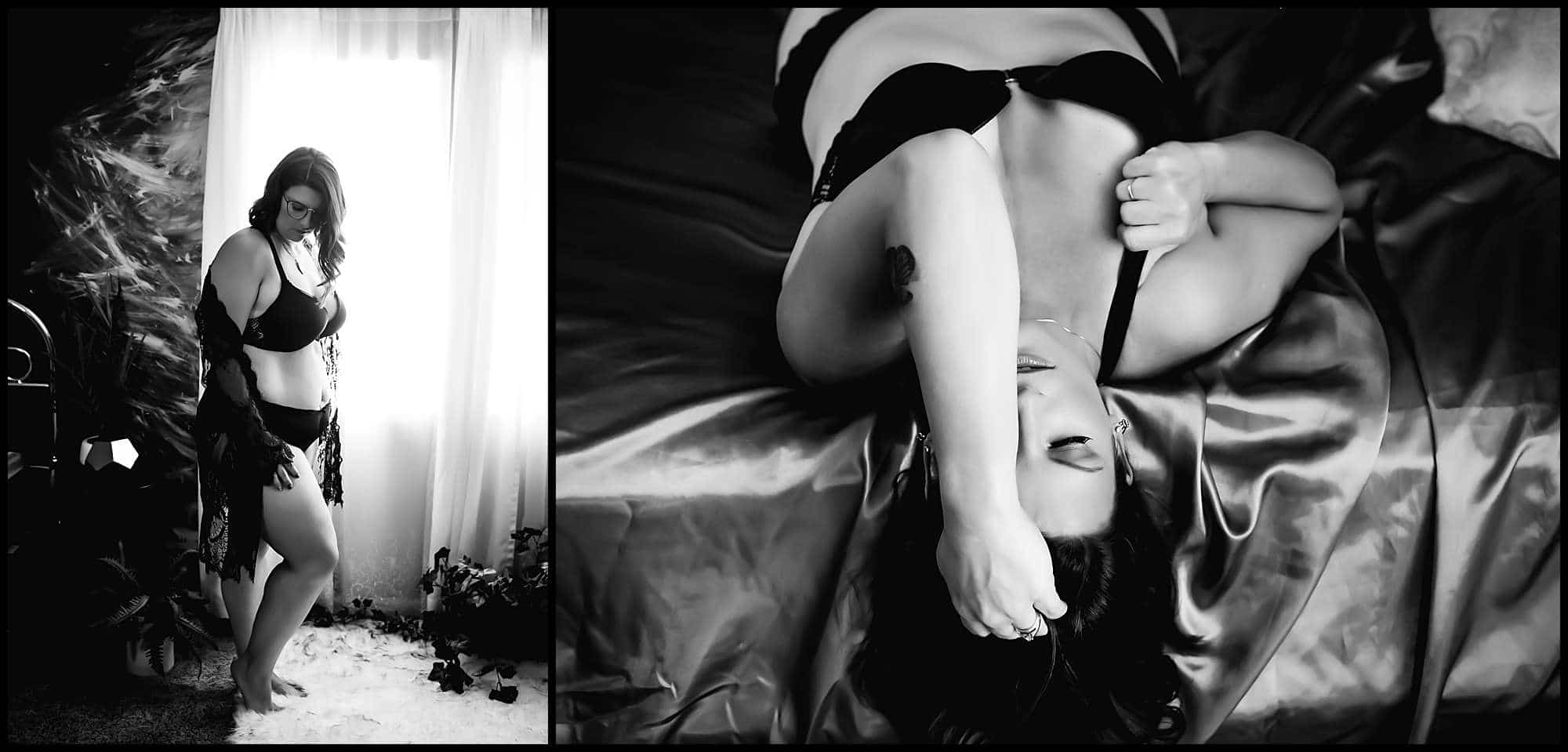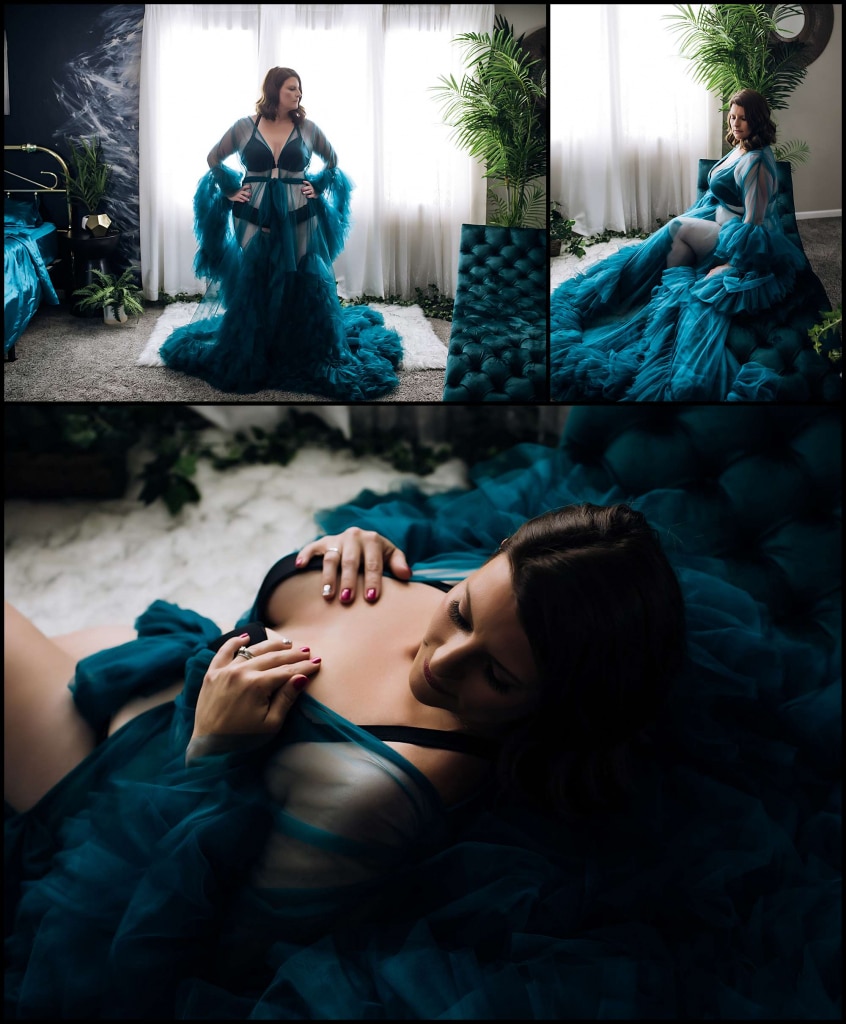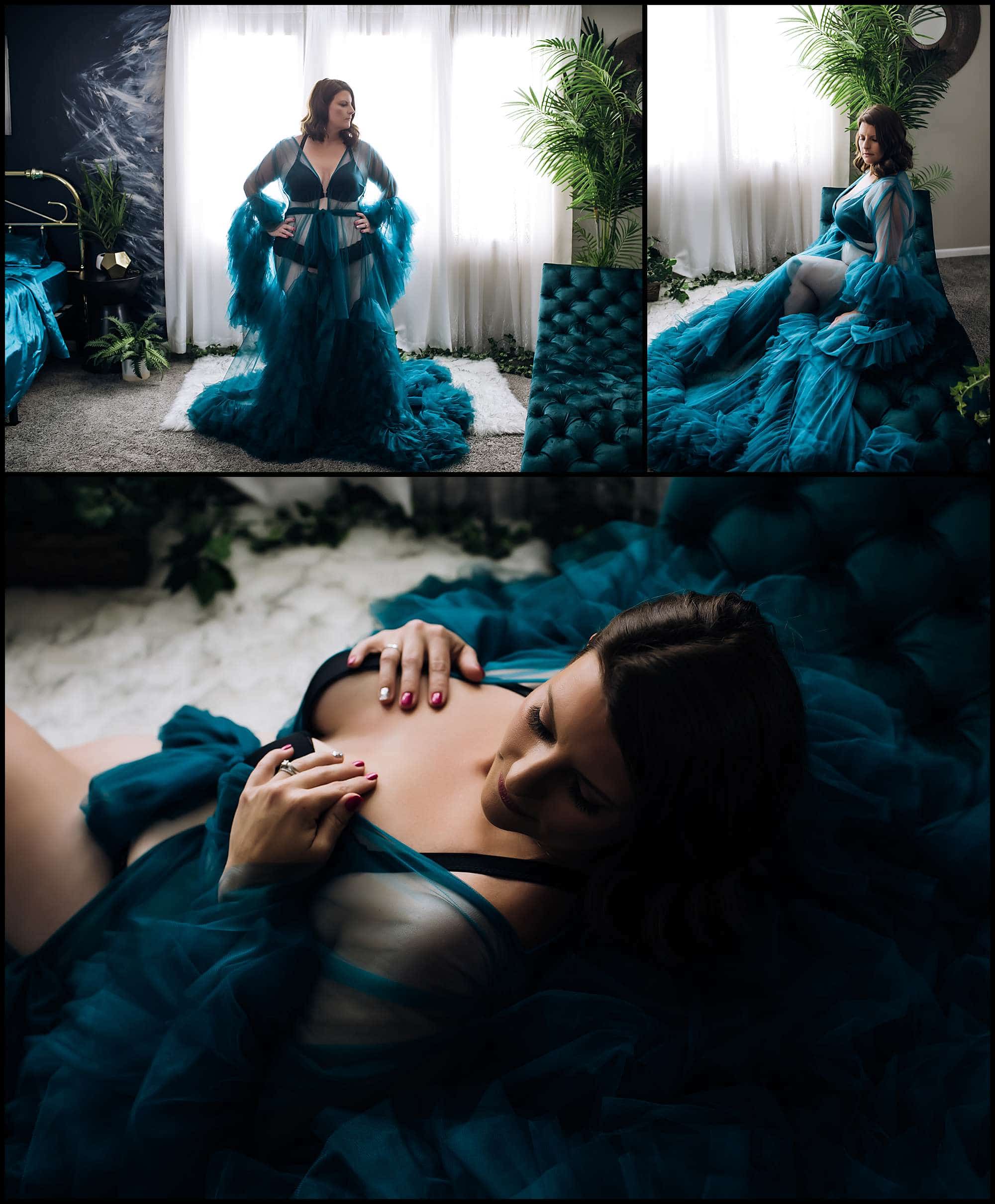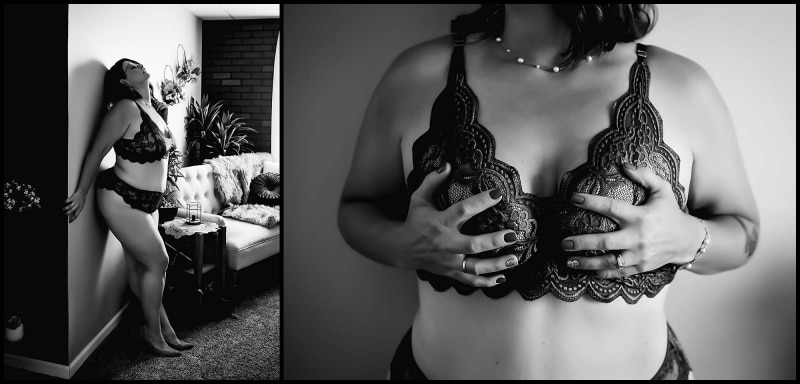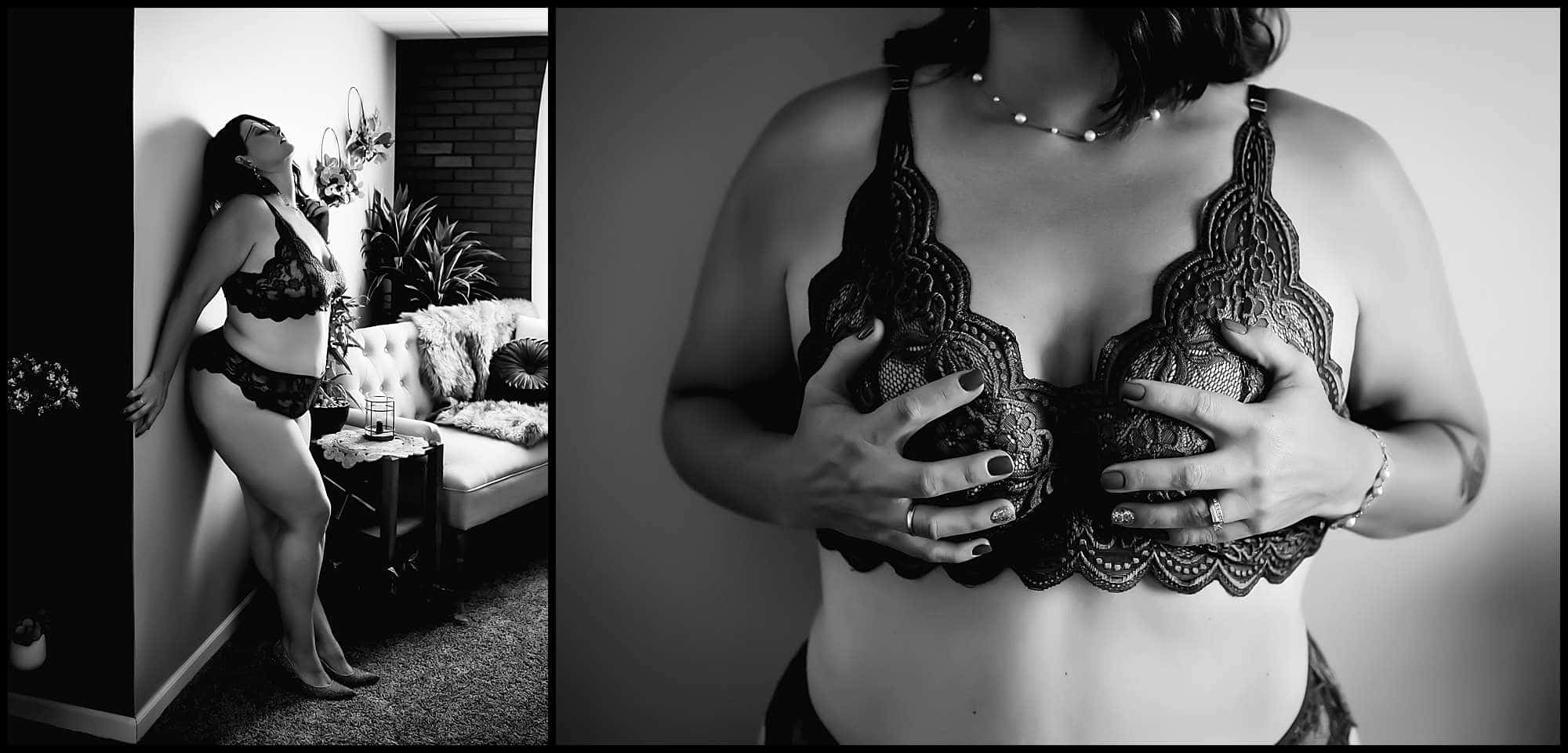 I love how Christine mentioned her future self and reflecting on her images.  Often, I say how I hope my grandchildren see my boudoir images and know how badass and confident their grandma is!
Would you like to see another past boudoir session?   I'd love to show you more.   Click HERE to see Samantha's session.