Mindy is a twenty-something year old that was searching for a way to love herself again!  She wanted to gift her fiance (now husband) a boudoir album for his wedding gift.  Also, she hoped this session would help boost her confidence in her body.  For years, Mindy has struggled with self-esteem and body confidence.
As with most of my sessions, I asked Mindy some questions about her session.  Hearing from these women, I think goes to show that we all have insecurities and that all bodies are boudoir bodies!
Mindy, going into your session were you scared about anything?
"I was so nervous it would be awkward, and I'd despise the final photos. However, within 30 seconds of meeting Sarah, that nervousness and anxiety quickly dissipated; I also LOVED the final photos!"
Why did you book with Sarah?
"Not only is Sarah's work professional and beautiful, but she radiates positive energy throughout her entire body. She makes you feel comfortable, she makes you feel confident, and on top of it all, you leave her session loving yourself! Sarah is truly amazing in every way!"
What was your favorite part of your session?
"Every part of the session was a wonderful experience! I was blown away by the different sets/scenes she's set up in her home. She's got an eye for design, and every inch of her space was warm, cozy, and beautiful. I loved how Sarah made me feel comfortable by showing me poses before having me do them myself, and her consistent reassurance while taking the photos made me feel like I was having fun in the comfort of my own home! It was amazing.

I have gained so much confidence in myself since shooting with Sarah! Her session taught me that I am beautiful, which has helped me fall in love with myself again. Thank you, Sarah!!!!"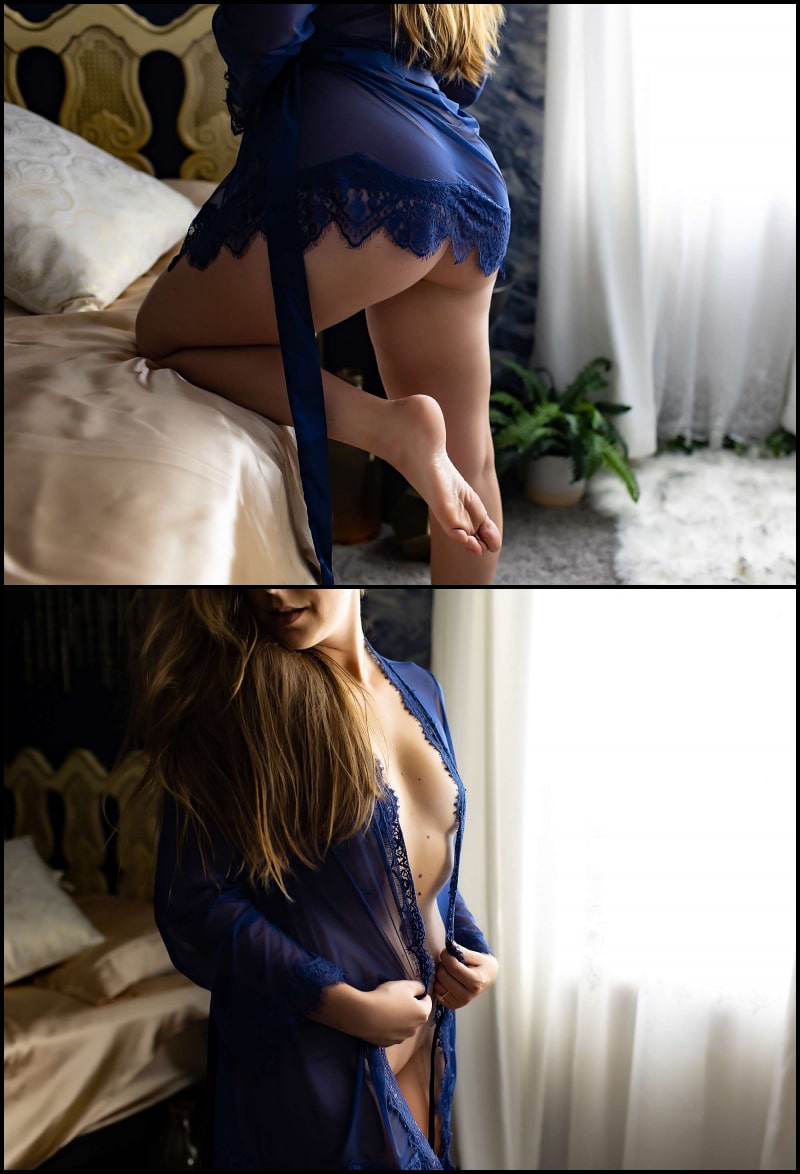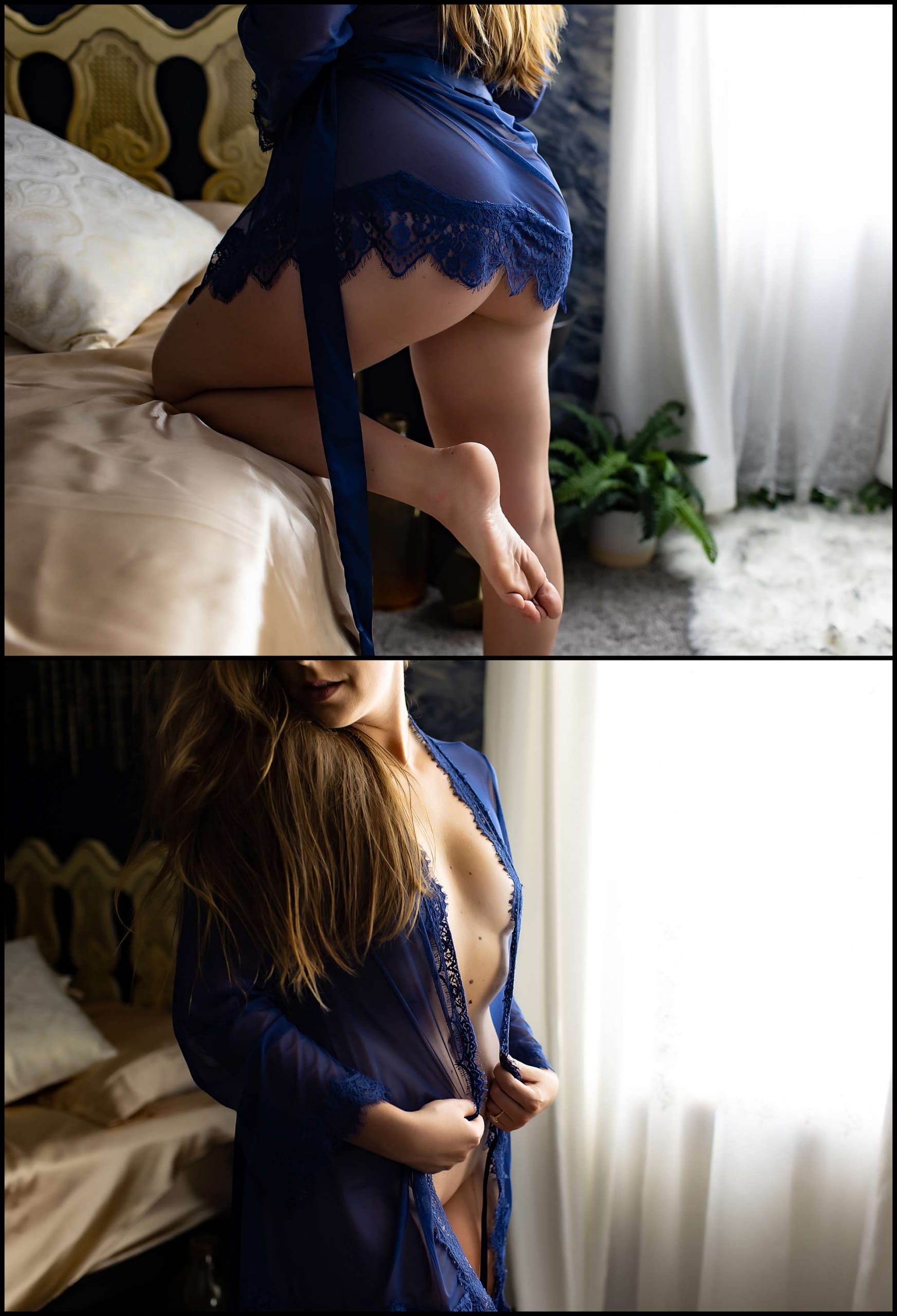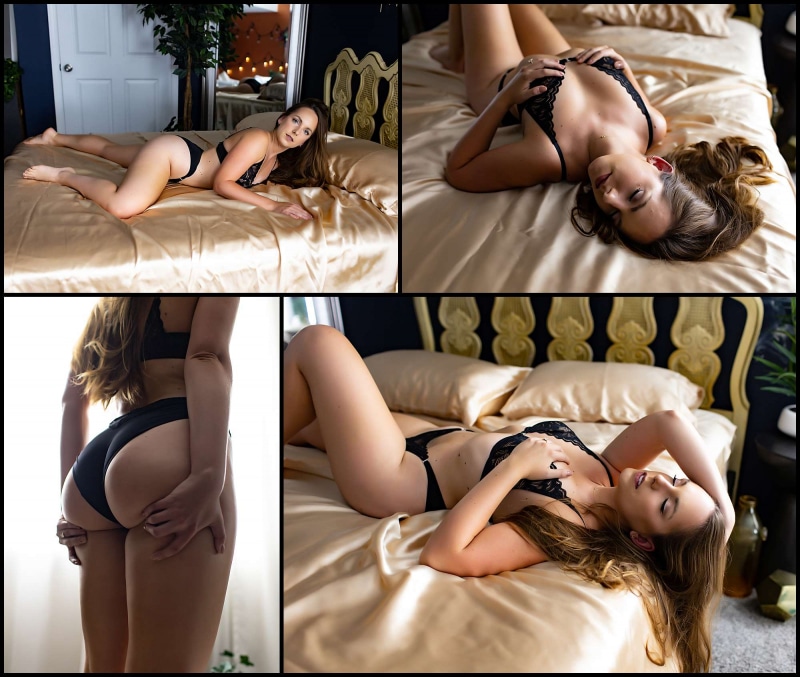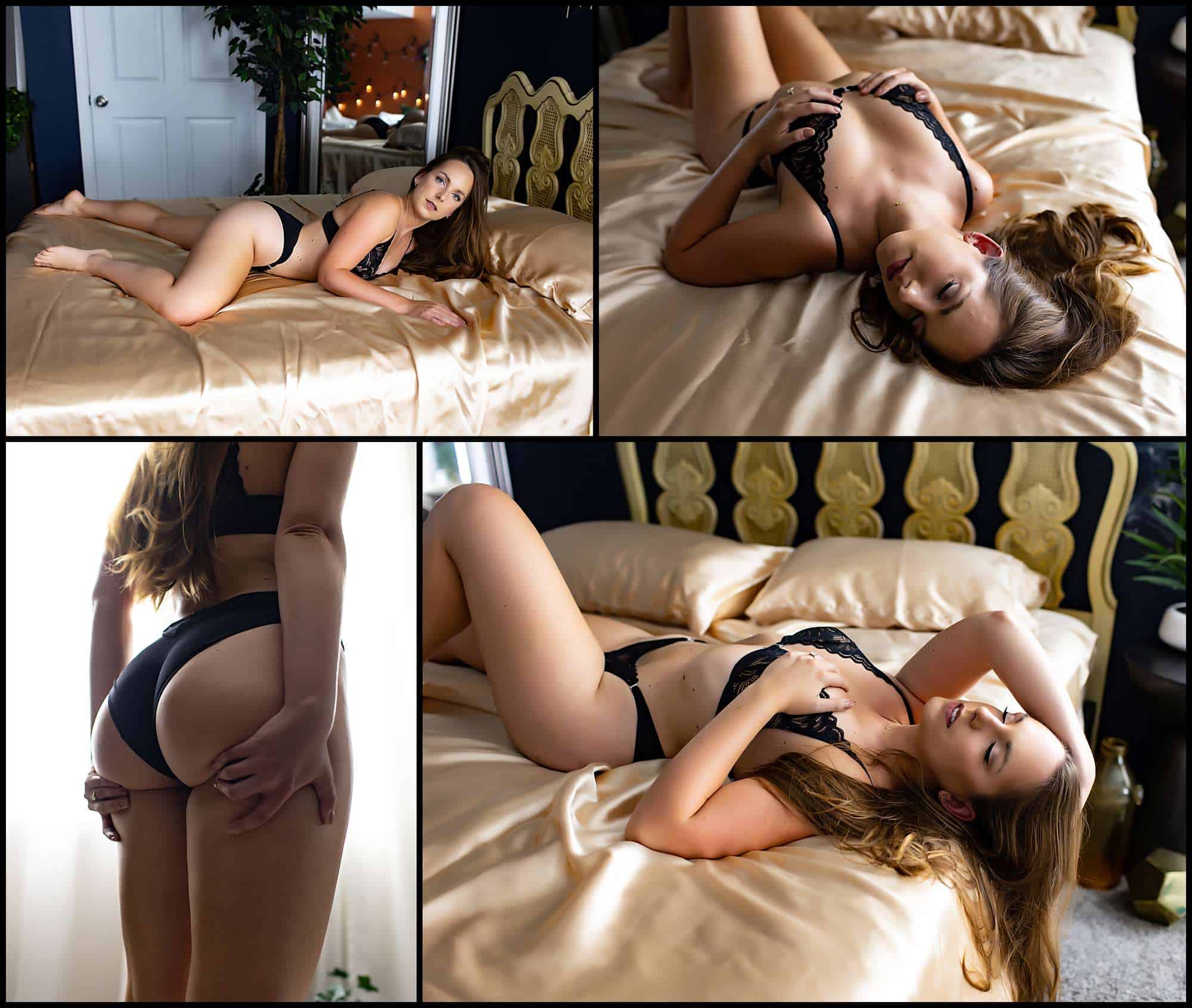 I absolutely loved working with Mindy.  She was great to talk to and was such a natural beauty in front of the camera.   Each and every one of her images was beyond amazing.  One of the things I love most about boudoir is the one on one time I get with my clients.  I love getting to know all of these amazing ladies and truly at the end of the session it feels like we are old friends.  Ladies, always feel free to stay in touch!!!
Of course, my favorite thing about shooting boudoir is showing women how amazing they are as is!   You don't have to change a thing about yourself to be beautiful both inside and out.   I'm truly blessed to be able to show women this each and every day.
Are you thinking about booking your own boudoir session?  See another past session HERE.