Miss D is a health nut who loves good food and fitness!  It's all about moderation.  She enjoys mud races, lifting weights, shooting rifles, brunch with good friends and traveling whenever she can.  I absolutely loved working with this beauty.  She was open to trying new things and letting me play with a new studio light I had recently purchased.   Needless to say I was feeling super inspired as this beauty had a HUGE gallery of photos to choose from.  Without a doubt this was one of the longer sessions I've had.  I had so much fun shooting her and just as much fun chatting with her.
With most of my boudoir sessions I like to ask these ladies a few questions about their session!
Why did you choose to do a boudoir session?
"A couple reasons! I really wanted to do something for myself to celebrate my birthday and life accomplishments this far. I got my degree, did a half marathon, finished mud races, found a new job, and so much more. I thought a boudoir session was the perfect way to remember this chapter of life. I also wanted to surprise and gift these photos to my significant other. He loves them and can't stop looking at them!!!"

Going into the shoot were you worried or scared about anything?
"I felt anxious and vulnerable, I'm a very modest person so this was hard! Sarah is professional and keeps the conversation going, that definitely helped ease my nerves a lot. I would definitely do another shoot!"
Why did you book with Sarah?
"First, Sarah has an amazing set that looks gorgeous in photos. The other sets I've seen simply don't compare. She also has bonus sets that others don't offer. Lastly, she's easy to talk to and really seems to care about making you feel beautiful. It's not just a paycheck to her."

What was your favorite part of the session?
"Getting my hair and makeup done/dressing up was my favorite part! I wear workout clothes half the time and don't really wear much makeup in general. I felt like a model for a day! The photo shoot definitely gave me a confidence boost! I'm comfortable in my skin and content with how I look, but damn the photos were incredible! I also feel closer to my partner. I've never given such an intimate gift before and it brought us closer together!"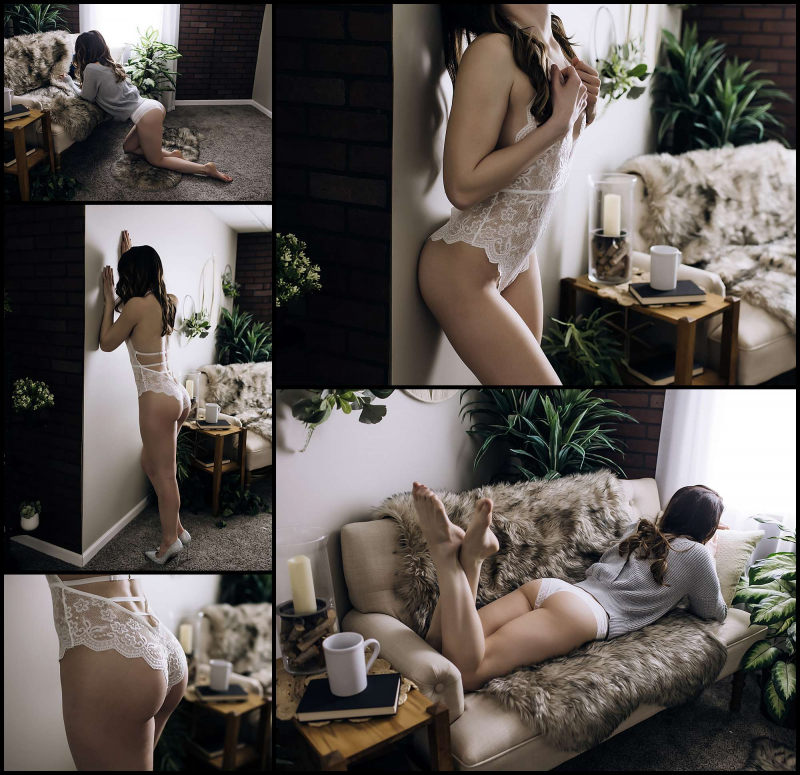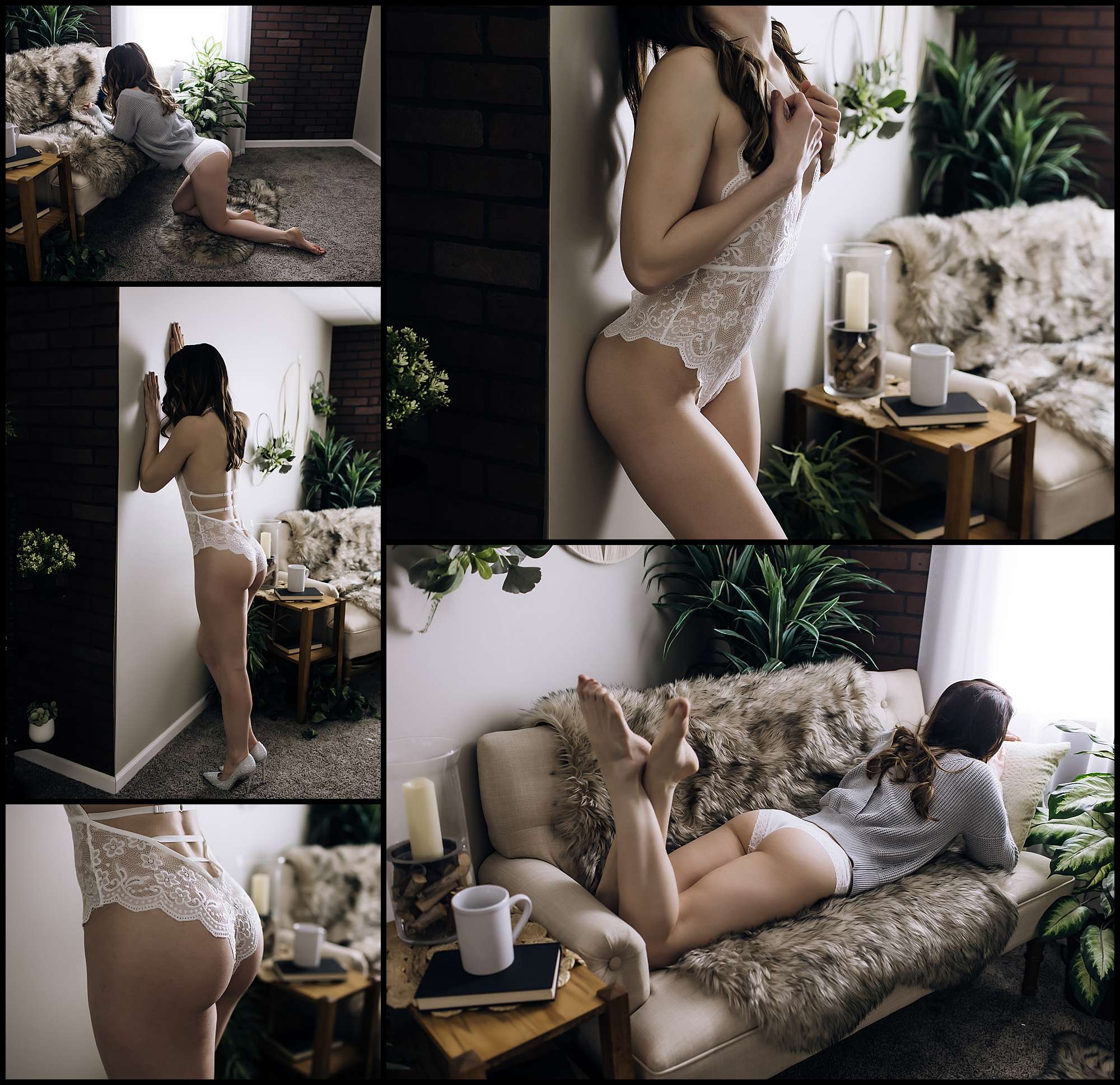 I'm so happy to hear Miss D had such a great experience.  I'm so glad I had the chance to get to know and work with her.
Stop by and check out Ms. C's session while you are here!