Ms. C is a married mother of one little girl.  She works full time, mostly from home.  This beautiful mother thrives on structure and lives what she's sure looks to many as a "vanilla" lifestyle.  Stepping outside of her comfort zone (or running off schedule) sends her anxiety soaring.  Ha!  She sounds a lot like me!  Overall, she's proud of the life she's created for herself.  She'd be lying, however, if she didn't wish once in awhile she could relax and try something new more often.   Yup…. she's just like me.
Ms. C was a breath of fresh air for her session.  Open to trying new things.  In addition, we hit it off and I just loved talking with her.  Often, with my sessions I like to ask these beautiful ladies some questions about their session.   Ms. C was kind enough to share some thoughts about her session.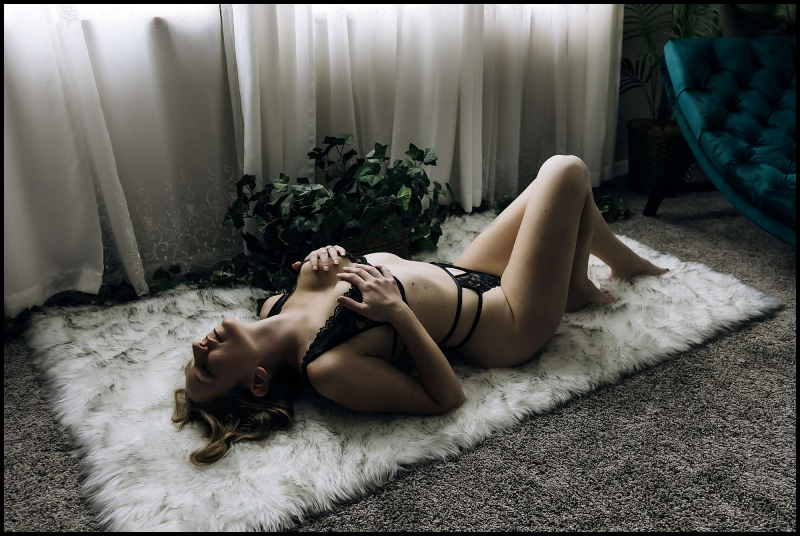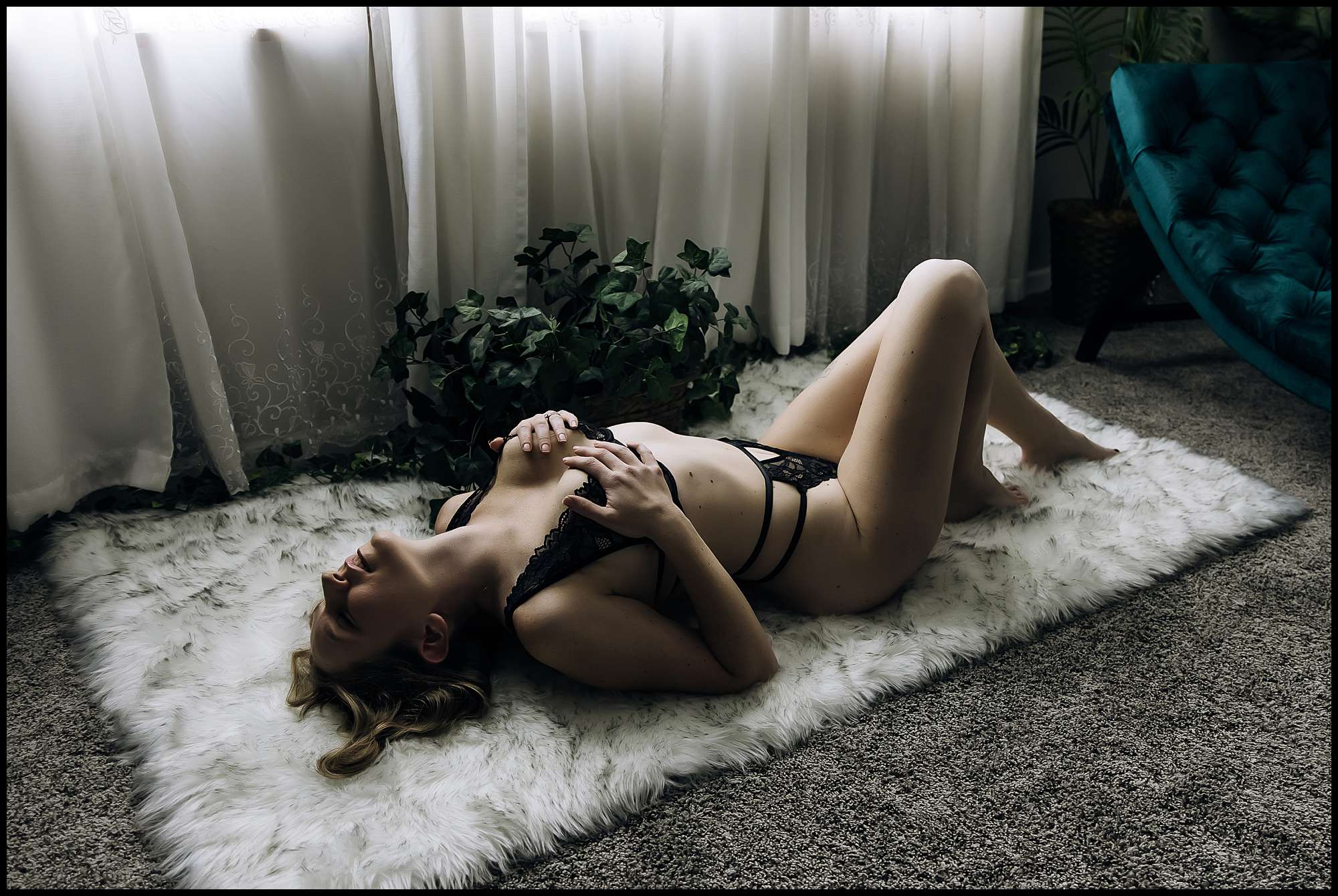 Why did you choose to do a boudoir session?
"I have wanted to do a boudoir session for a handful of years – and honestly it was just something I wanted to do as a gift to my husband. That being said, the timing never felt right. My body was never perfect enough. Oddly enough, once I had my first child, I learned to appreciate and love my body for everything it has done for me and for my daughter. Once I learned to accept my body for what it is, I was excited to finally schedule a session so that I could work what my mama gave me, haha :)"
Going into the shoot were you worried or scared about anything?
"Yes. Although I have always been comfortable with nudity in general, that doesn't mean that I think I am sexy or a "model." I was definitely worried that I would look silly or awkward. I am comfortable in my own skin these days, but I still don't often love photos of myself. "
What was your favorite part of your session?
"Sarah made me feel 100% comfortable. Even before my session, she made me feel like I could ask her anything and that she was available to address any concerns I might have. She is a professional and knows what she is doing. And I mean the main reason I would recommend her?… she made EVERY picture of me look SMOKING HOT. Like, who knew!?

I don't know that I had just one favorite part of my session.   Overall, it was just an enjoyable experience and felt like I was spending the morning with a new friend."
What changes have you noticed in yourself after your photo shoot?
"I feel like I have a little secret – and that secret is that I am SEXY! And how fun is that to have in the back of your mind throughout the day? But on a more serious note – I think this experience will help me to remember to have confidence in myself, try new things, and to step out of my comfort zone in all aspect of my life."
Oh, how I absolutely adore her comment about having a "little secret".   How perfect, amazing and empowering is that?
Take a moment to enjoy some of Ms. C's images.   And why don't you check out another amazing session.  Rachael had an amazing session as well!