Miss K is an energetic and fun 27 year old that's about to get married!  She works as a nurse and has two adorable rescue pups.   With most of my sessions, I like to ask my clients a few questions about their boudoir session.


Miss K, why did you choose to do a boudoir session?
"Originally I did it as a wedding gift for my fiancé, but turns out I did it for myself. I cannot believe how amazing Sarah did and that the photos were really me! "
Were you nervous about anything going into your session?
"Lookin' thick in all the wrong places – but Sarah can pose you like a magician! She makes you feel so COMFORTABLE and CONFIDENT!! I never felt weird about being naked in front of her 😊"
Did you have a favorite part of your session?
"Getting all dolled up with Rosie and feeling super pampered! Rosie and Sarah are the perfect confidence boosting team!  Since my session I feel sexy. Before, I din't feel that way at all!"
Future clients reach out to me all the time booking a session for a wedding or an anniversary gift.  They are always booking it as a gift for their significant other.  I always chuckle.   Oh honey, I promise you… this session is so much more for you than you even realize.  I love that Miss K gets that now.   Just as so many other women do too!    Ladies, just book the session.  Don't wait for an excuse.  YOU are a good enough excuse!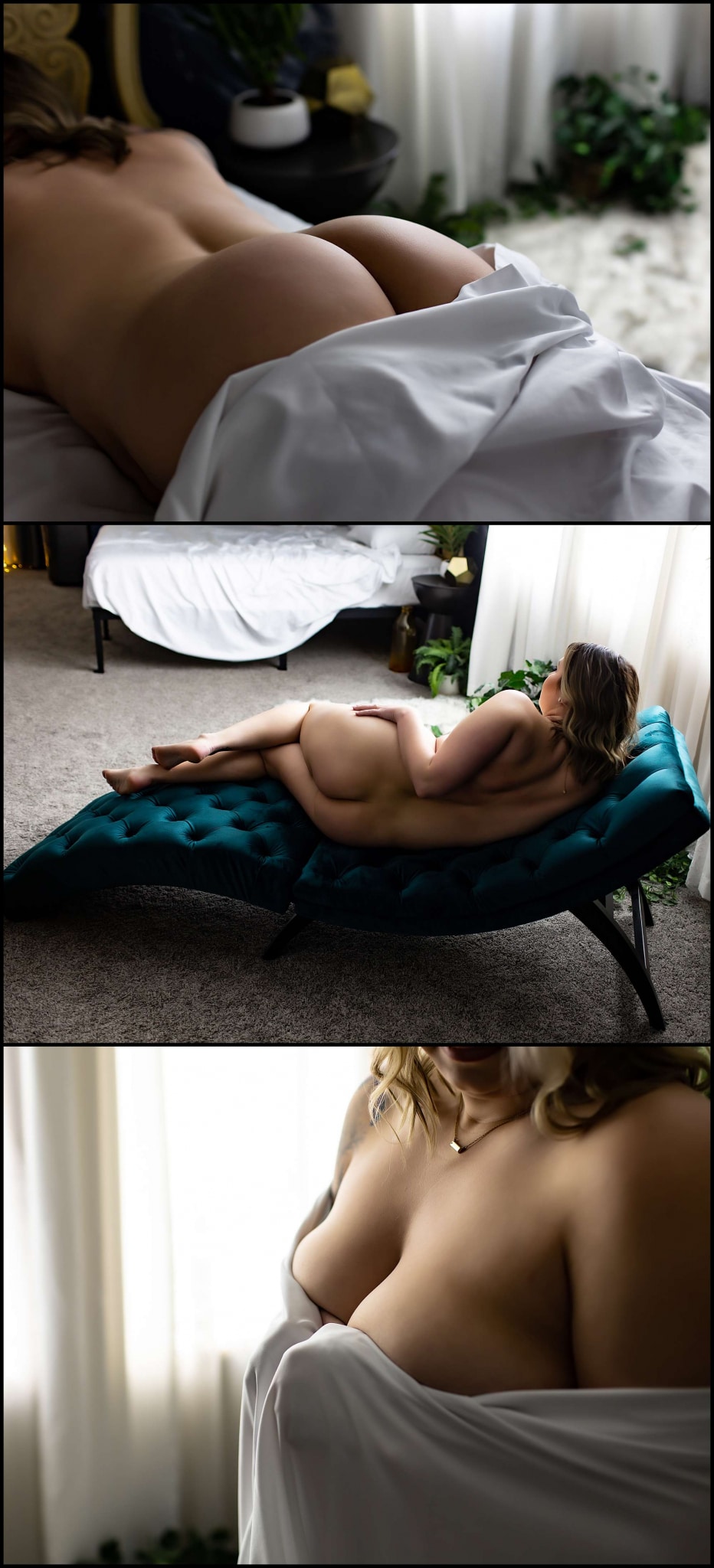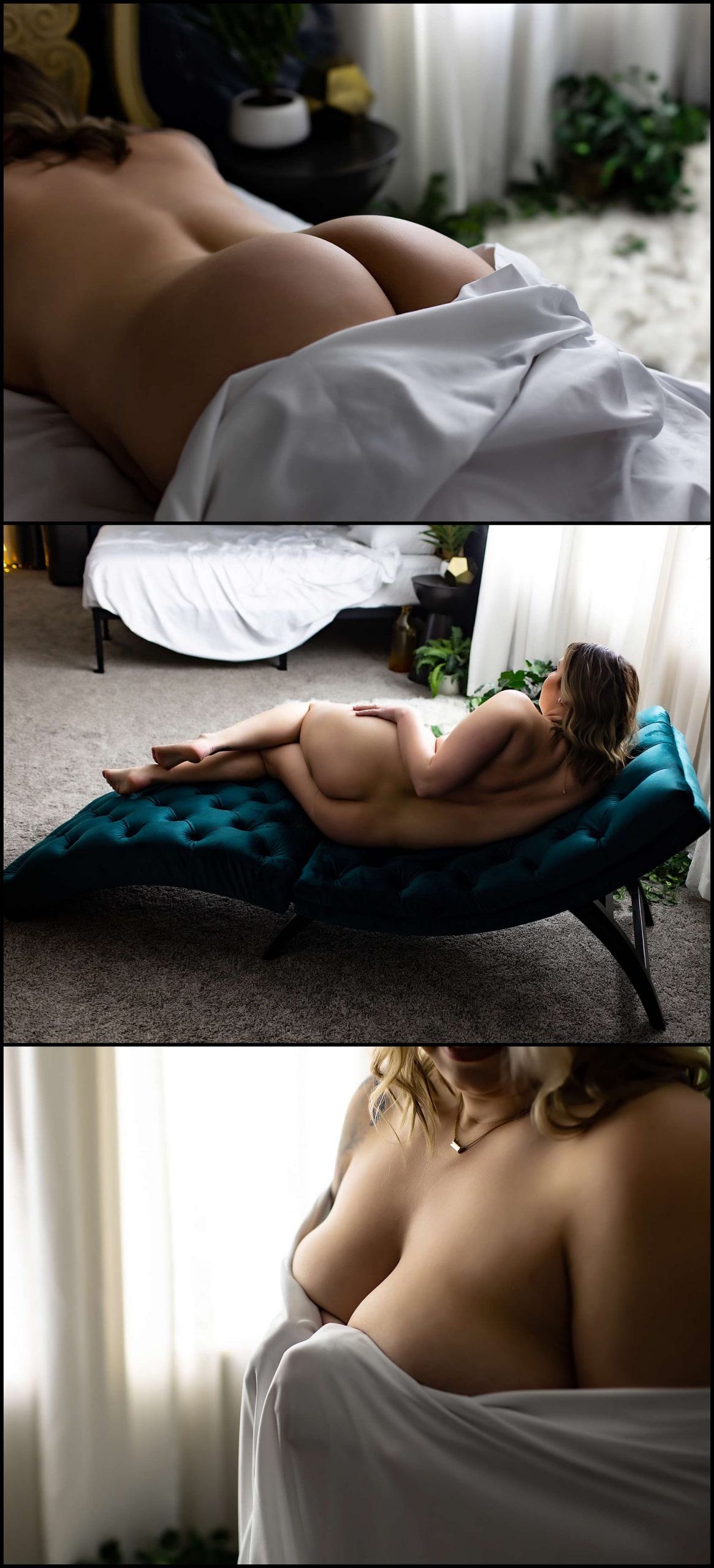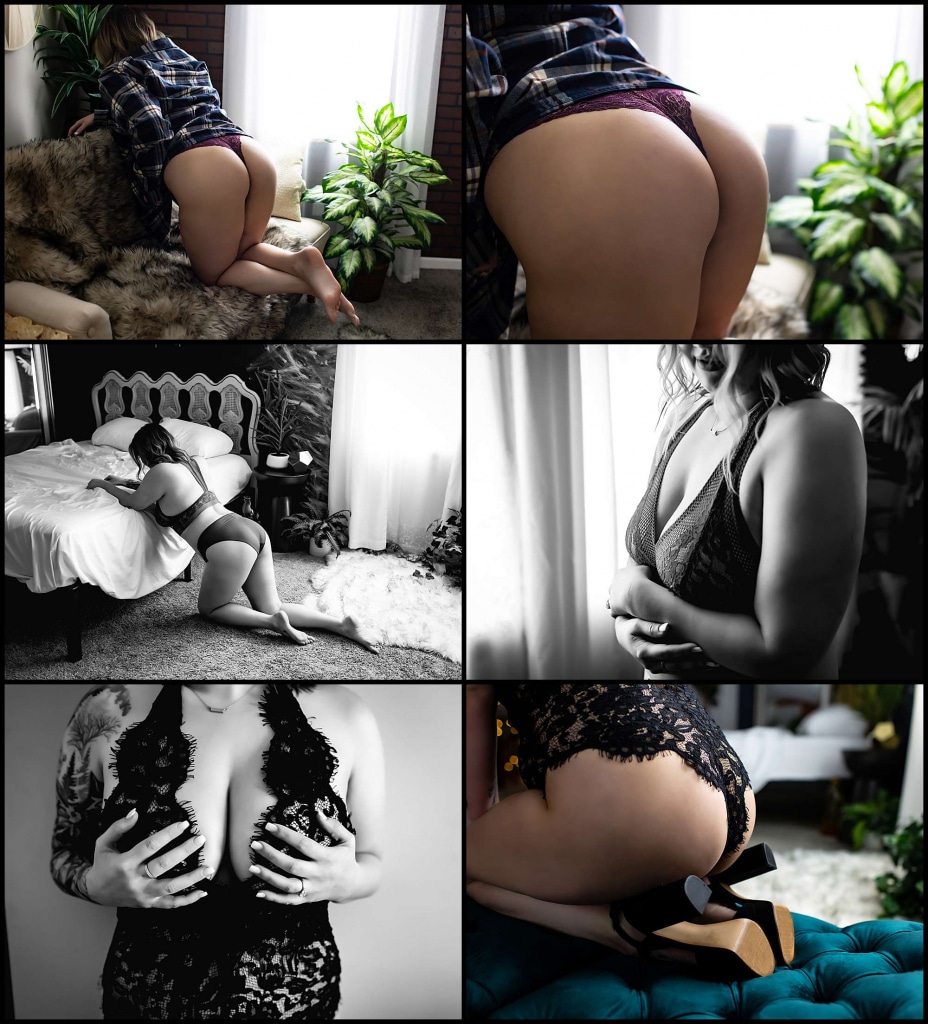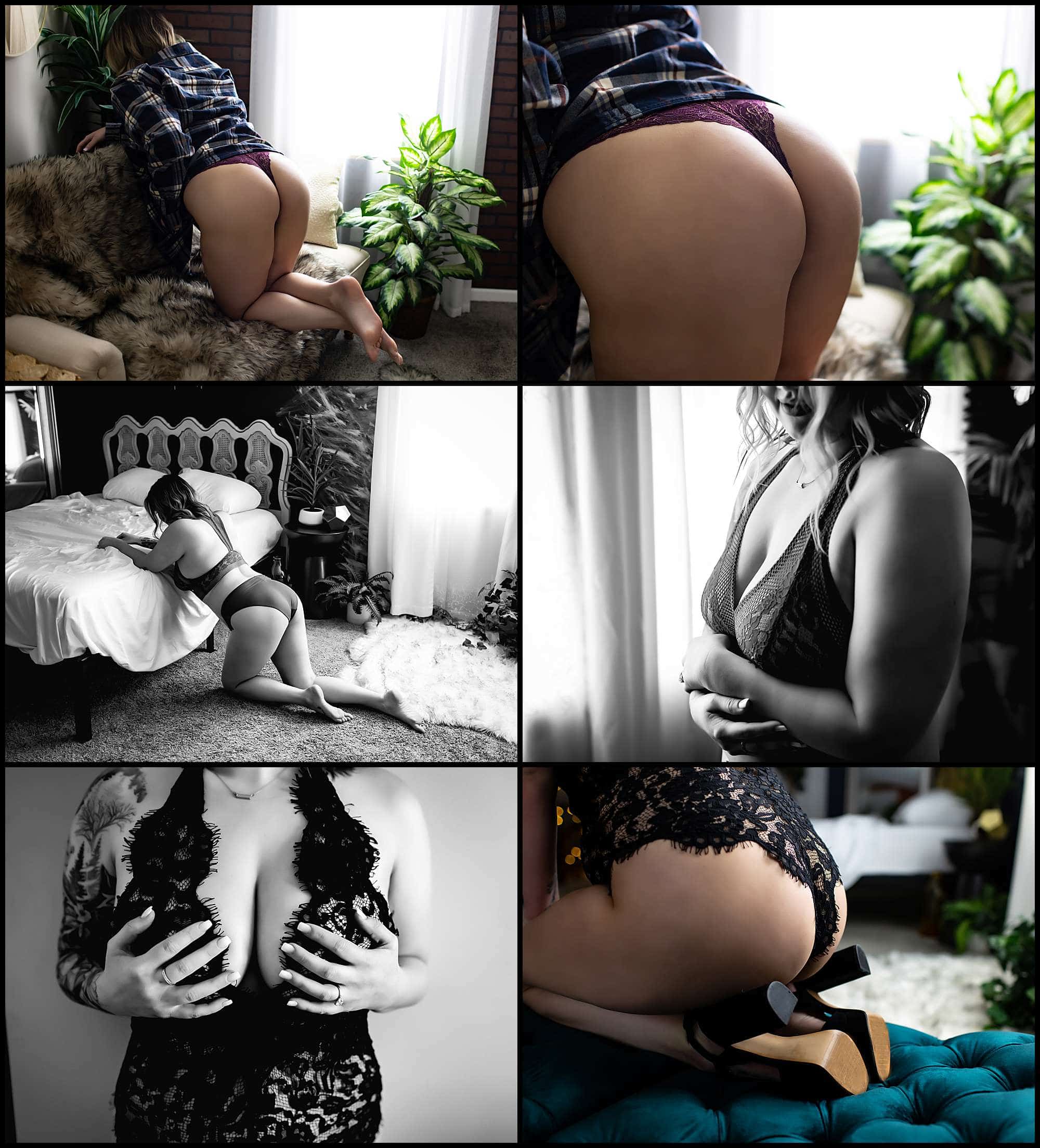 While you are here, check out Ashley's session!