Ms. L booked a session a couple of months ago.   She was trying to come up with a unique, fun and spicy wedding gift for her husband.   Sounds like she succeeded!   I always love when my boudoir clients report back to me and let me know what their husbands think.  Ms. L reported that he LOVED her pictures and how creative and unique her pictures are.
Having been married a few years now, Ms. L and her husband are thinking of having kids in the next couple of years.  What better way to put a little spark back into your marriage.
Nervous on the way to her session!
When Ms. L arrived at the studio she had mentioned how nervous she was.  She even remarked that her nerves had made her feel a little nauseous on the way to the studio.  This always makes me laugh.   I guess I've photographed so many women that I know that within the first few minutes of you being here we will be laughing and feel like we've known each other for quite some time.   Trust me, it always happens!  Just takes a little time, trust and bravery for my clients to realize that.   She even laughed afterwards that the session was so easy, calming and not at all what she had in her head.   This makes me so happy.
My job is to make you feel comfortable.  I want you to be at ease and realize that things are so much worse in your head!  I promise you, they are!!!   We will have fun during your boudoir session.  You'll be laughing and you'll have fun.  More importantly, you will see how beautiful and amazing you really are!   You'll walk out of here with an extra pep in your step.    Confidence within you will be awakened and you'll start to believe that you are amazing, beautiful and worth oh so much more!   I'm very confident that Ms. L has been changed and has a new confidence she was missing for some time.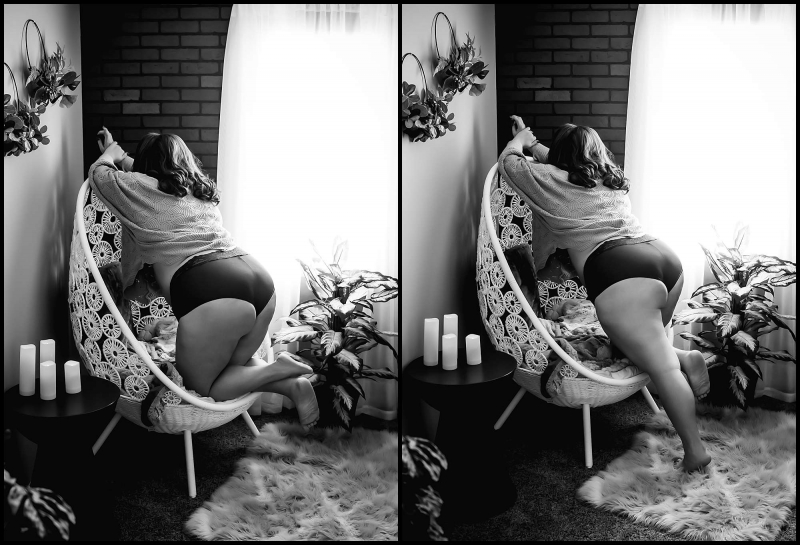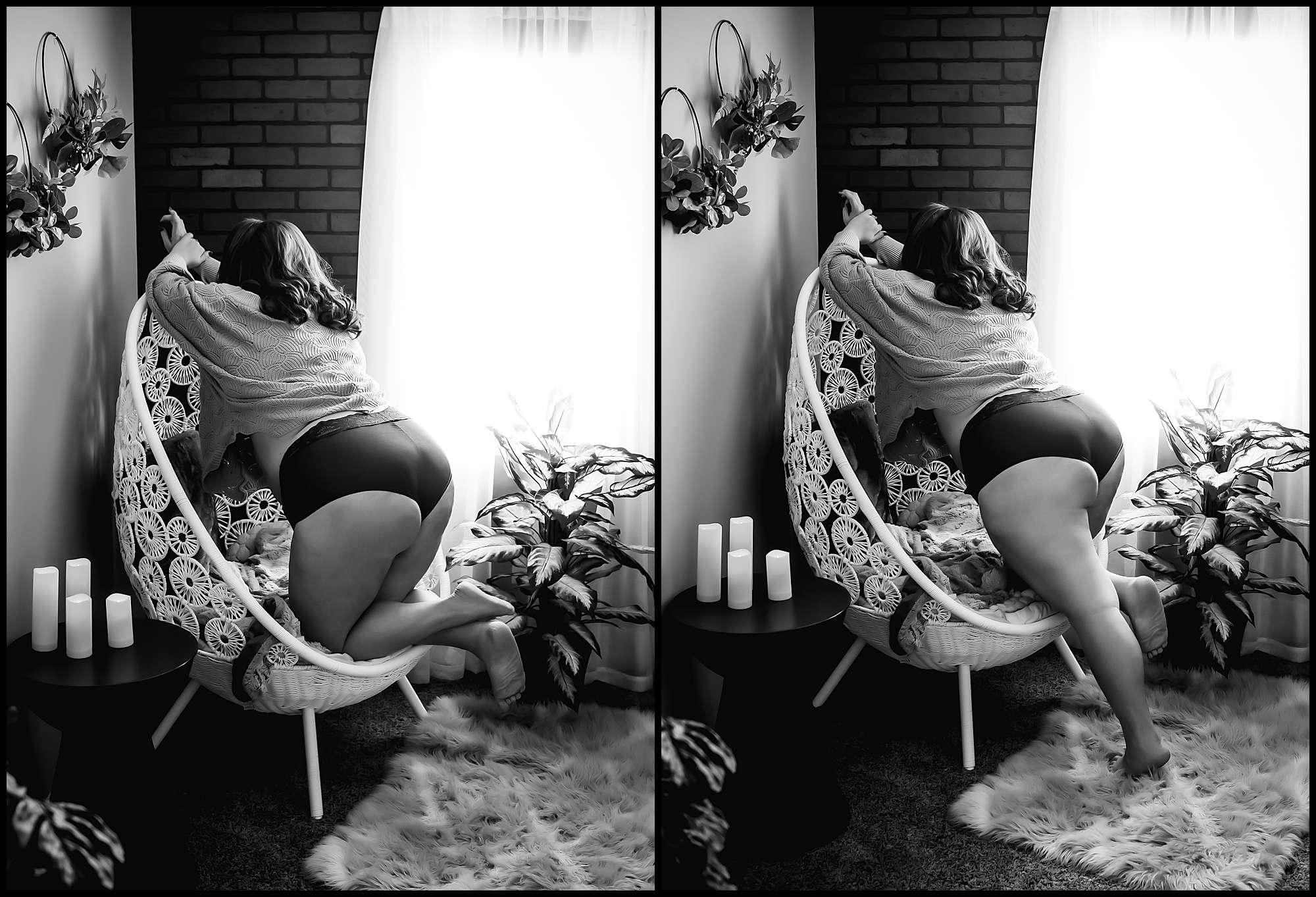 Would you like to see more from a past session?  Check out Jennifer's blog!
Check out more of our work on IG too!