Paige is a huge tomboy who rarely dresses up or puts any makeup on.  She absolutely loves anything car related or with an engine.  She takes pride in knowing and being able to do things that are not "typical" for a woman. In addition, she loves experiencing and learning new things!
Paige, why did you choose to do a boudoir session?
"I really wanted to see myself in such a classy but sexual way. I've always purchased lingerie and tried it on then never worn it. I had done fashion shows from 17-19 years old and they are so impersonal. You feel like a number there. I wanted to feel like the star of the show. "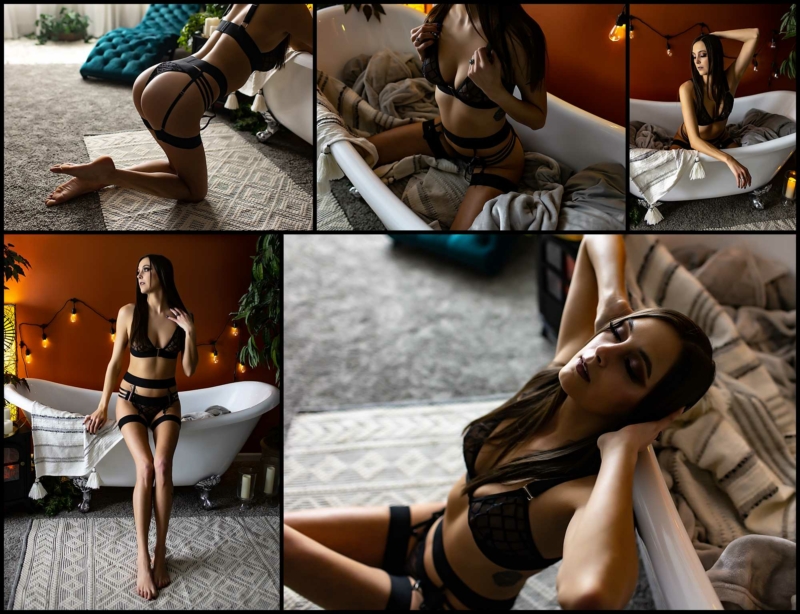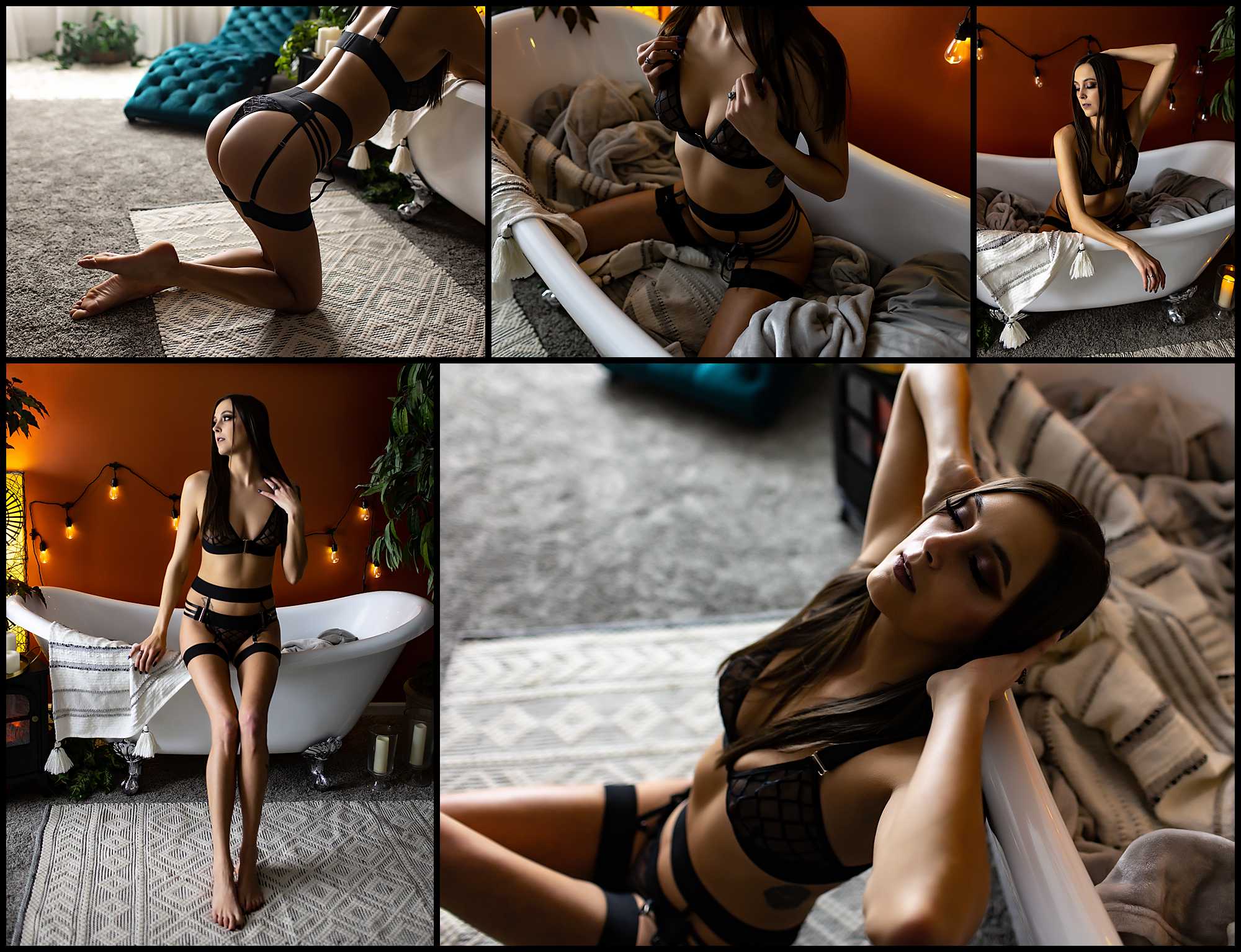 Going into the shoot were you worried or scared about anything?
"Honestly, not at all. Having been a part of the VIP group for a couple years I had zero doubt that it would be an awesome experience and that the results would be amazing… and my gosh they absolutely were. "
What is the number one reason you recommend doing a session with Sarah?
"She is one of the most down to earth, open, beautiful and empowering women I have ever met. She knows how to pose and help dress for your body type and how to make the session fun! It's almost like a meditation session. Oh and let's not forget how breathtaking the studio is!"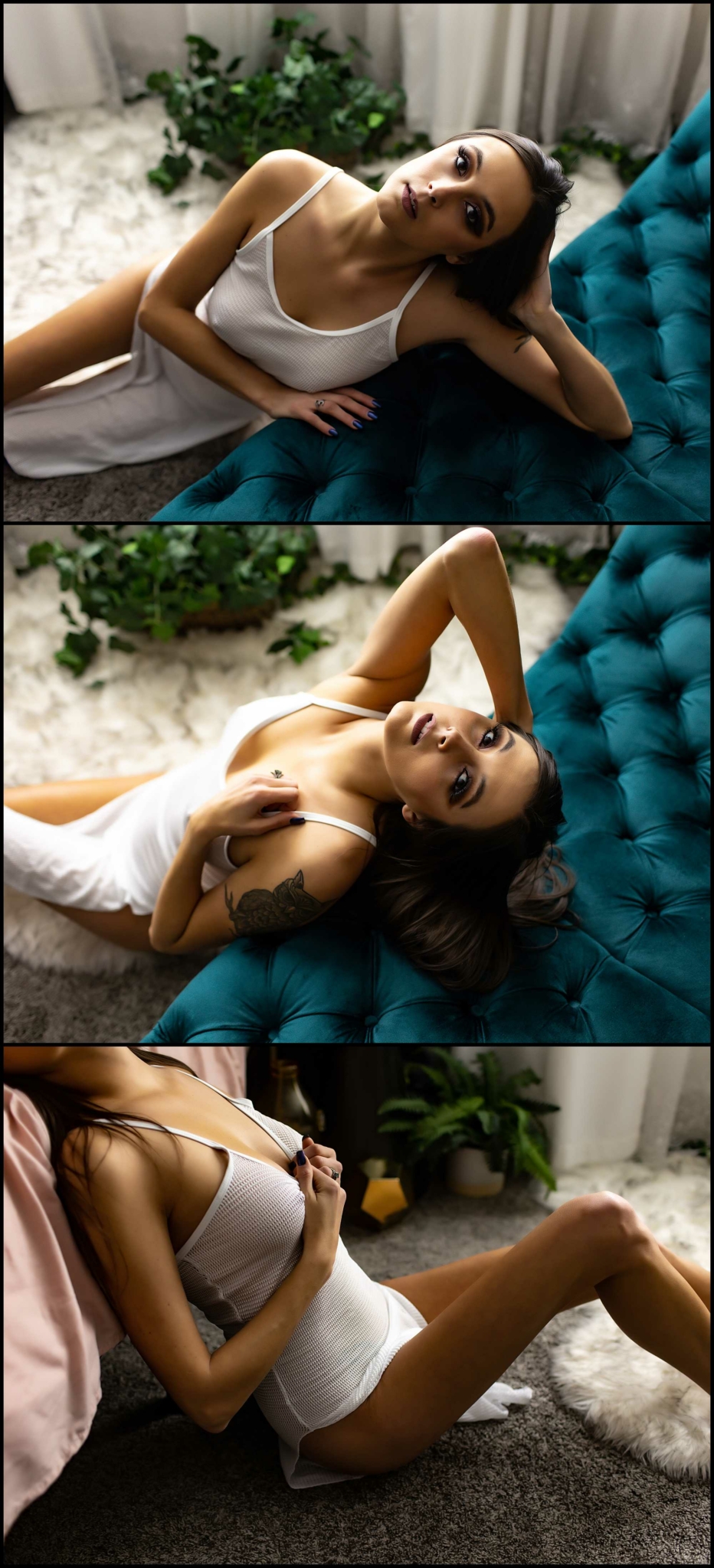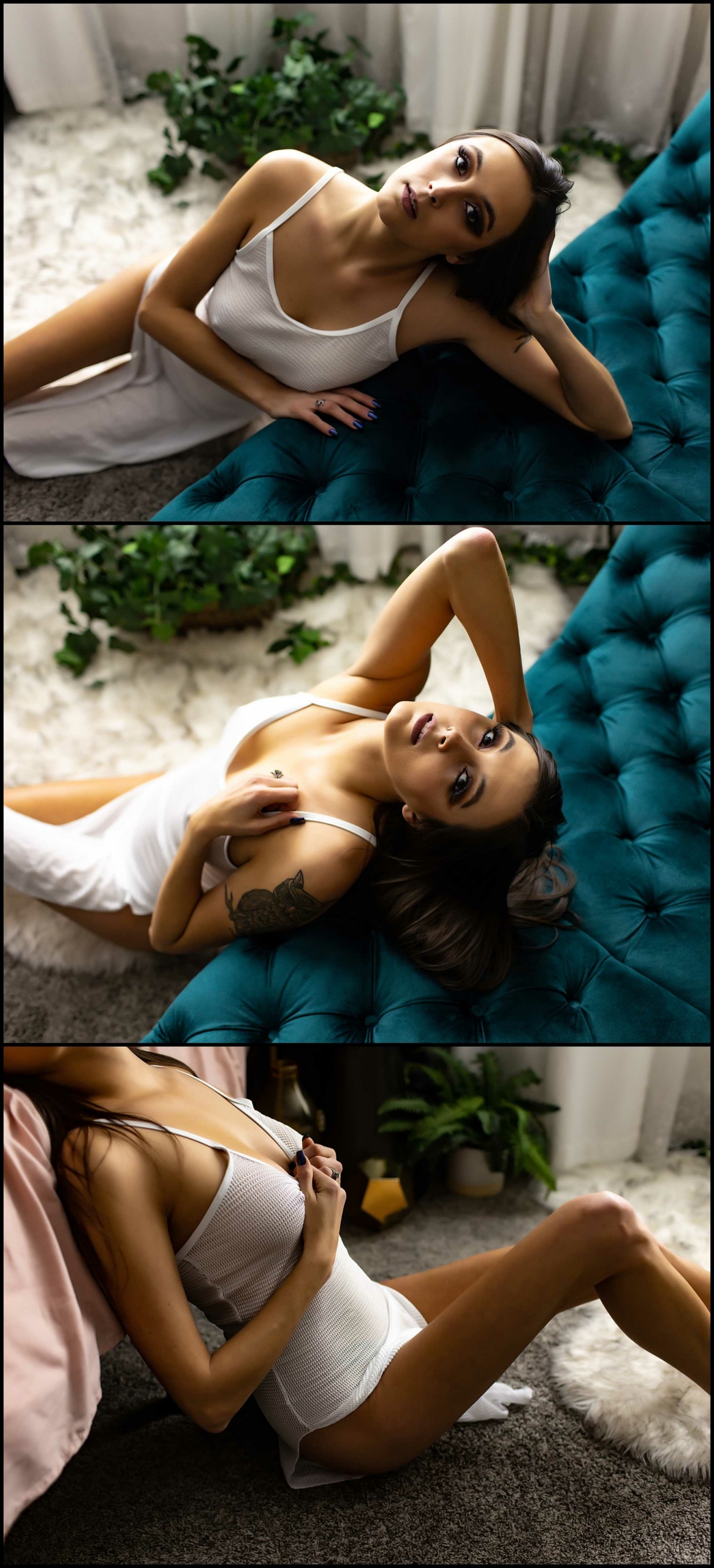 Paige, what was your favorite part of the session, Paige?
"My favorite part of the session was trying on and seeing myself in outfits that I would never have purchased for myself.  Some of my favorite pictures were items out of the client closet."
What changes have you noticed in yourself since your shoot with Sarah?
"I feel more empowered and feminine. I love looking at my pictures and reminding myself that is me, I am that person. It's like there is a little light inside of me that has been turned on or like it's a little secret I have that I only share with those I want to. I will always recommend to anyone to have a session especially if they are going through a rough time. It just does something to you that words can not explain. "
Oh how I loved working with this 6 foot brunette beauty.  She's as lovely inside as she is on the inside.  Truly, I adore the fact that she's able to embrace and love both sides of herself.  She loves both her tomboy side and her feminine girly side.  I had so much fun working with Paige and you can see how amazing her session is just by looking at all of her amazing photos!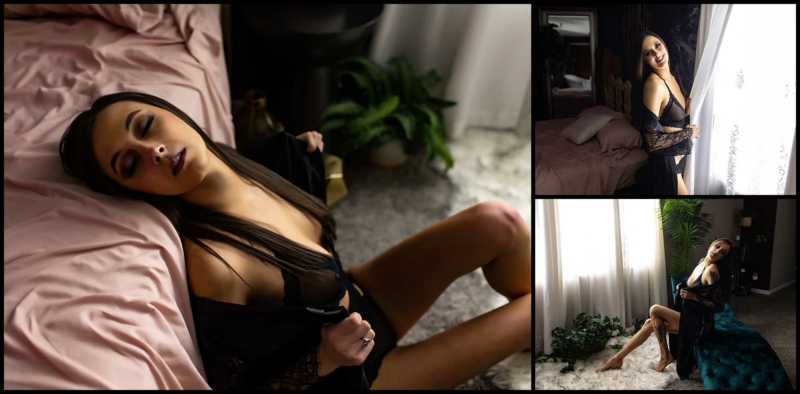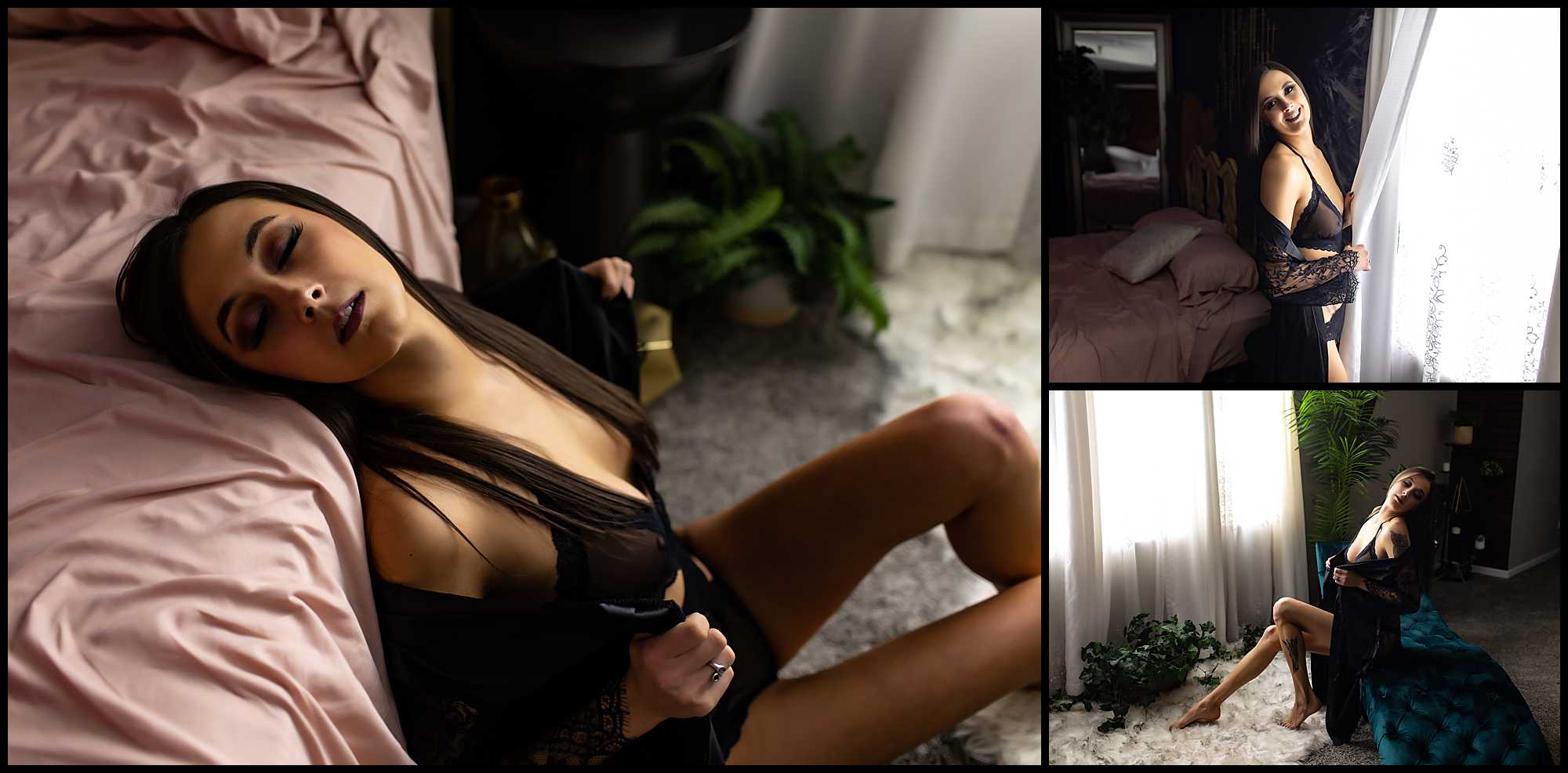 While you are here, read my blog about the 12 Most Frequently Asked Boudoir Questions!
Ladies!  Join our ladies only VIP Facebook Group… we'd love to have you!