Last night I was sitting around thinking about how Halloween is in 2 days.  Two days away and I still haven't gotten my butt in gear to do a Halloween shoot.  Well, I decided to tackle that.  Tada!  Here's my Halloween 2022 shoot.   This year I decided to jump on the whole Pumpkin Head theme.  It was a group effort over here.   My daughter went and got the pumpkin.   My husband did some quick pumpkin carving.   And I did some modeling.  Oh and we were even lucky to have some pumpkin seeds to snack on afterwards.  This was our first year trying them in the air fryer.  I'd say it was a success!
Things I learned while doing this shoot…   It's incredibly heavy wearing a pumpkin on your head.  You know that spot where the stem is, well, that kinda hurts the top of your head.   It's kinda hard to get up from a laying down position while having a heavy pumpkin on your head.  My abs weren't really playing nice on that one.   I might need to start going to the gym….Haha. Oh and I forgot to save the bottom of the pumpkin so we could place it on our porch for halloween.   And, I did have to black out the pumpkin eyes on a few because my face was hilarious inside the pumpkin!  Who knew posing with a pumpkin on your head could be such a challenge?!
Not sure what Halloween shoot I will do next year.  Maybe another group shoot.  But, for this year the Halloween 2022 shoot I think came out pretty good.  And now I can say that I've done the whole Pumpkin Head shoot trend.
I hope you all have a safe and happy Halloween.  Hope you get lots of goodies and hope you enjoy these last minute photos!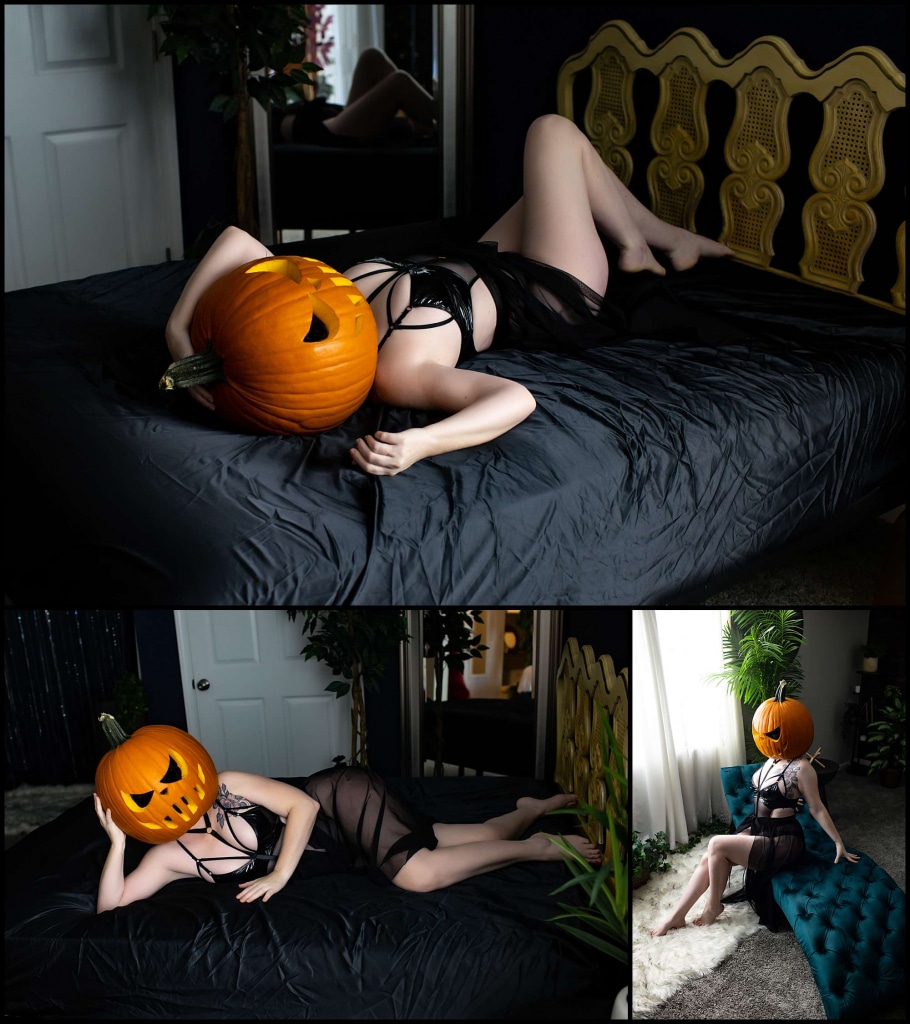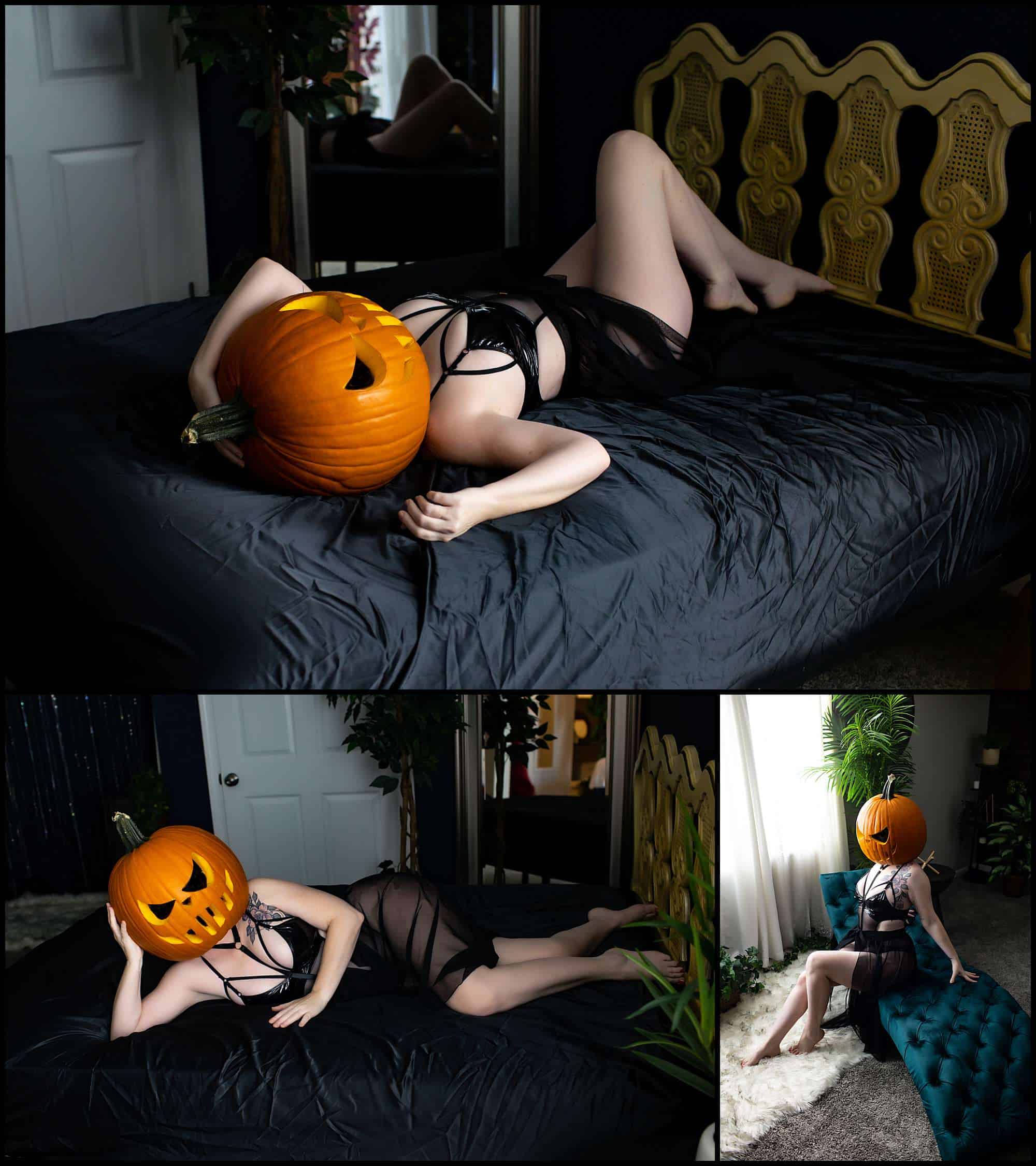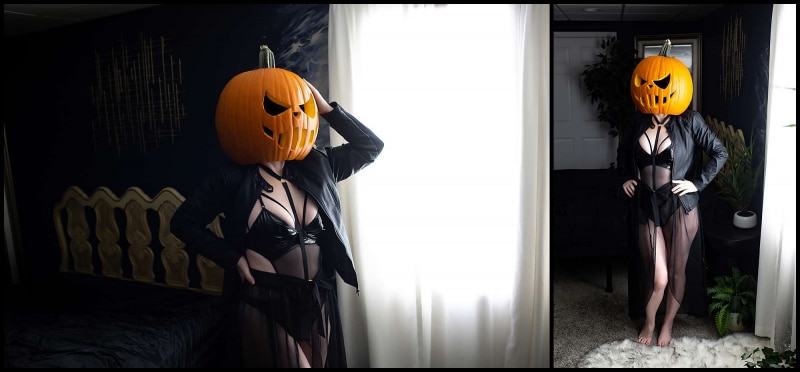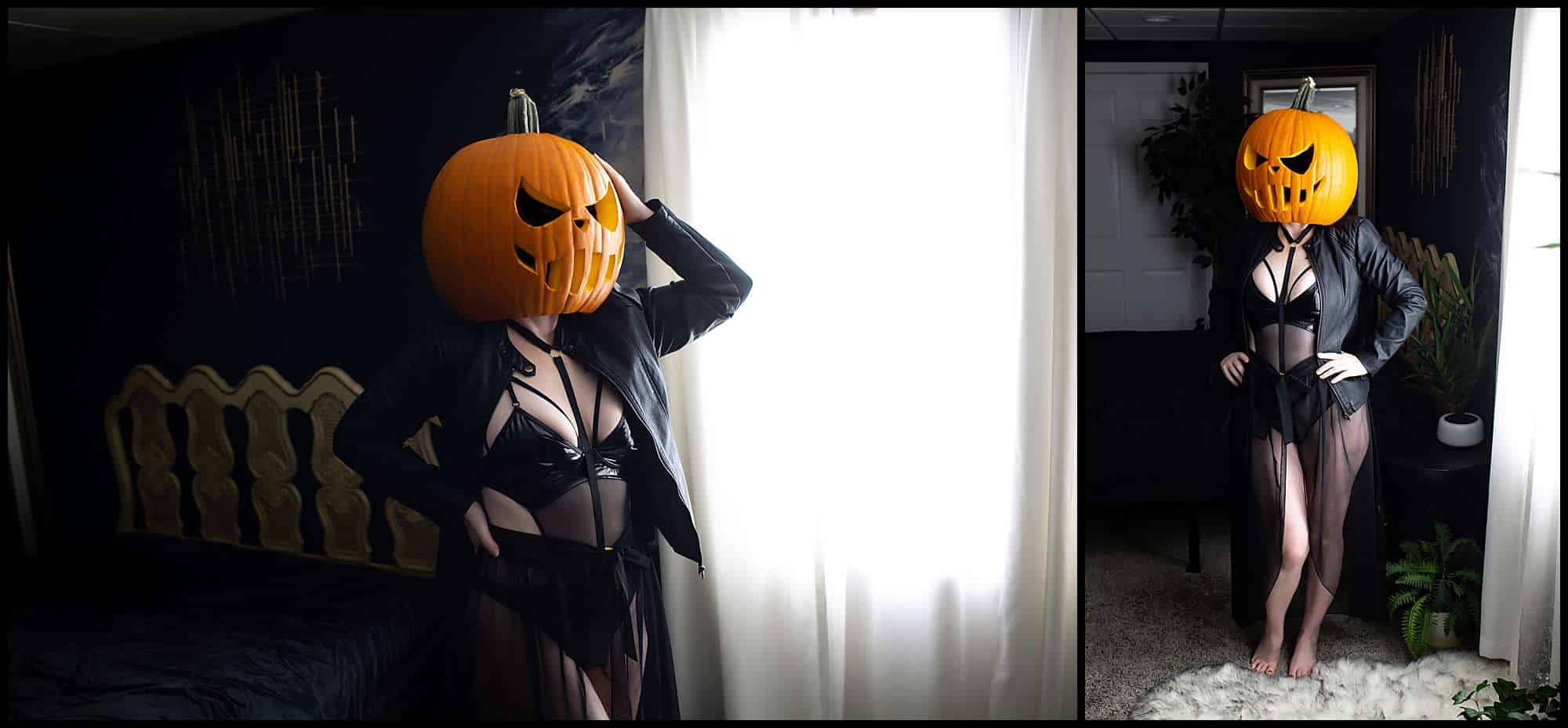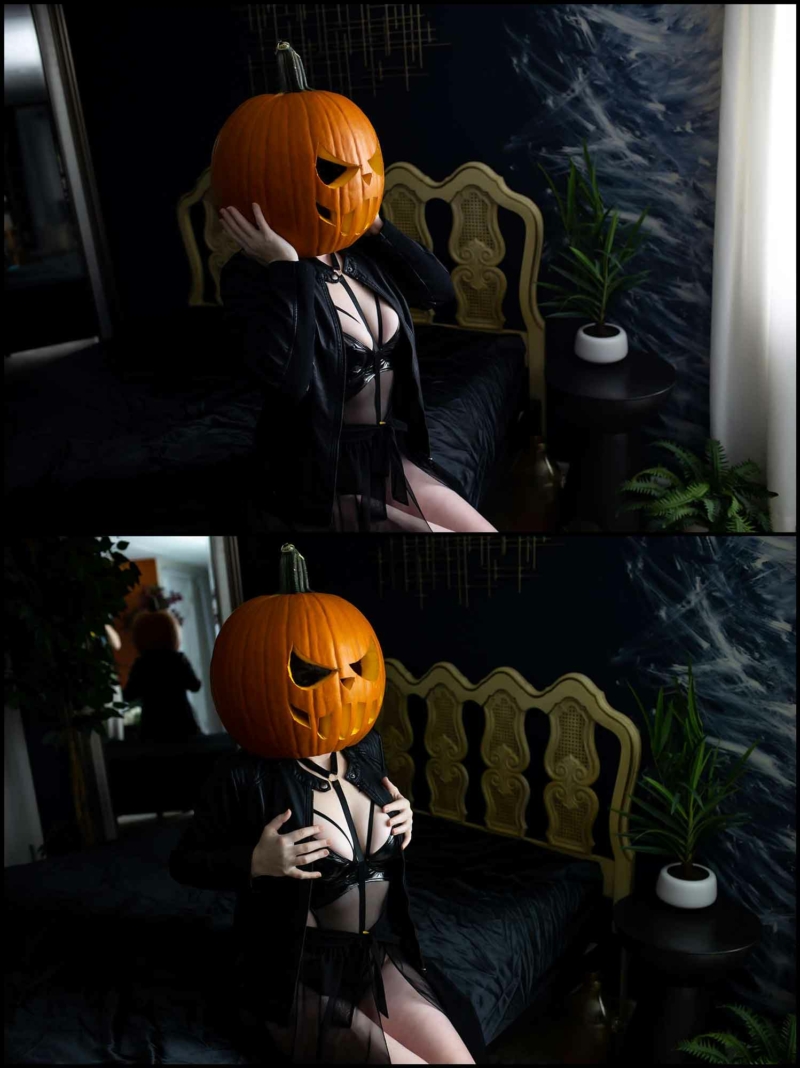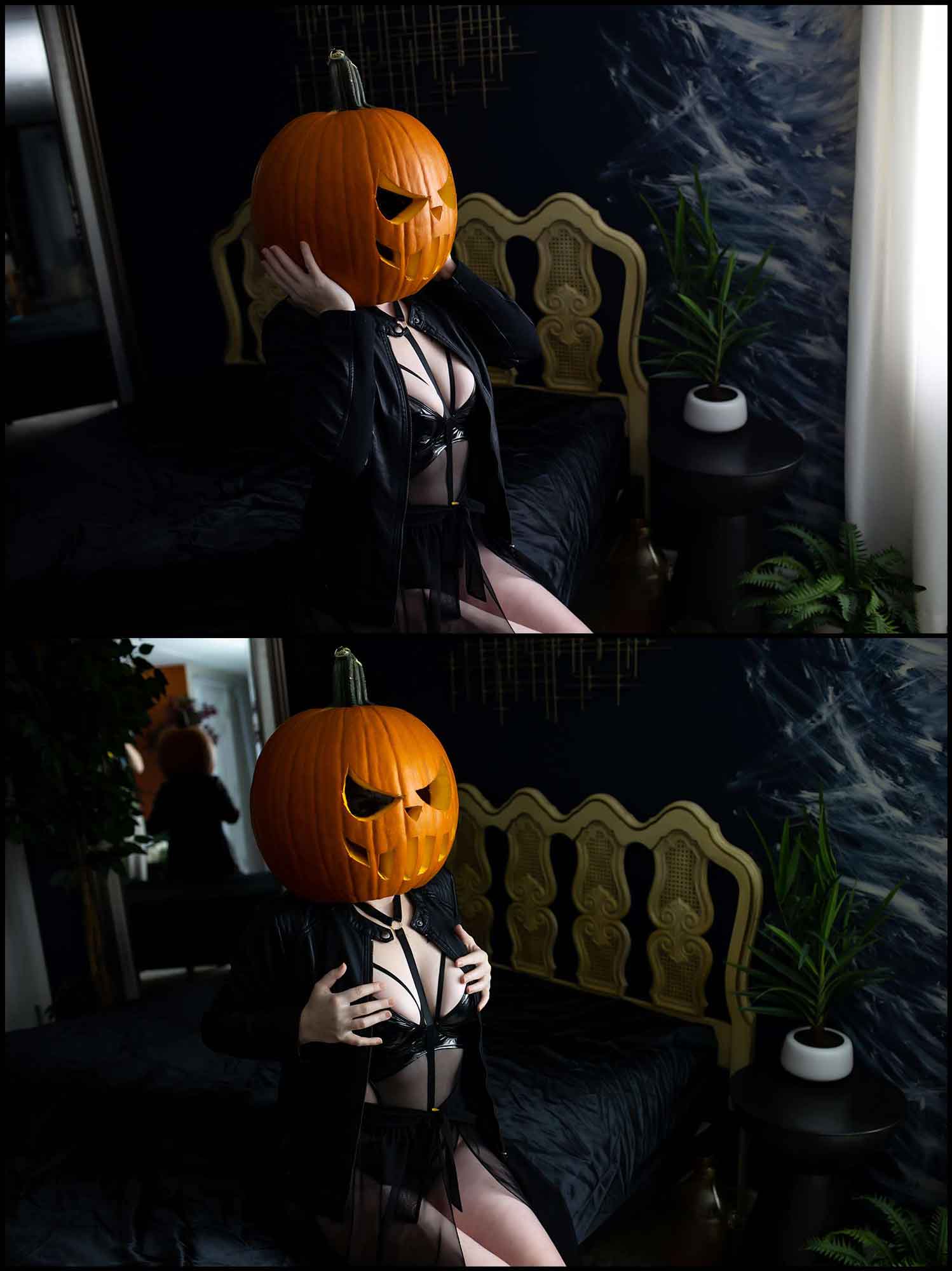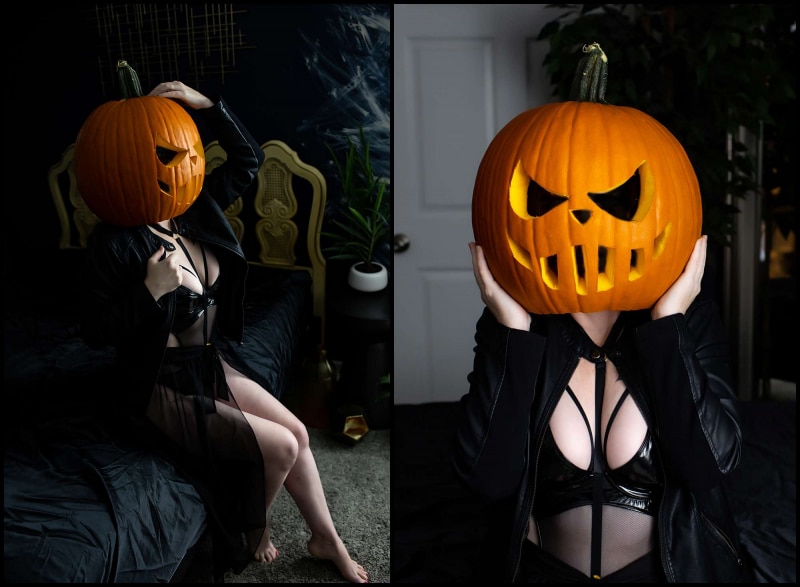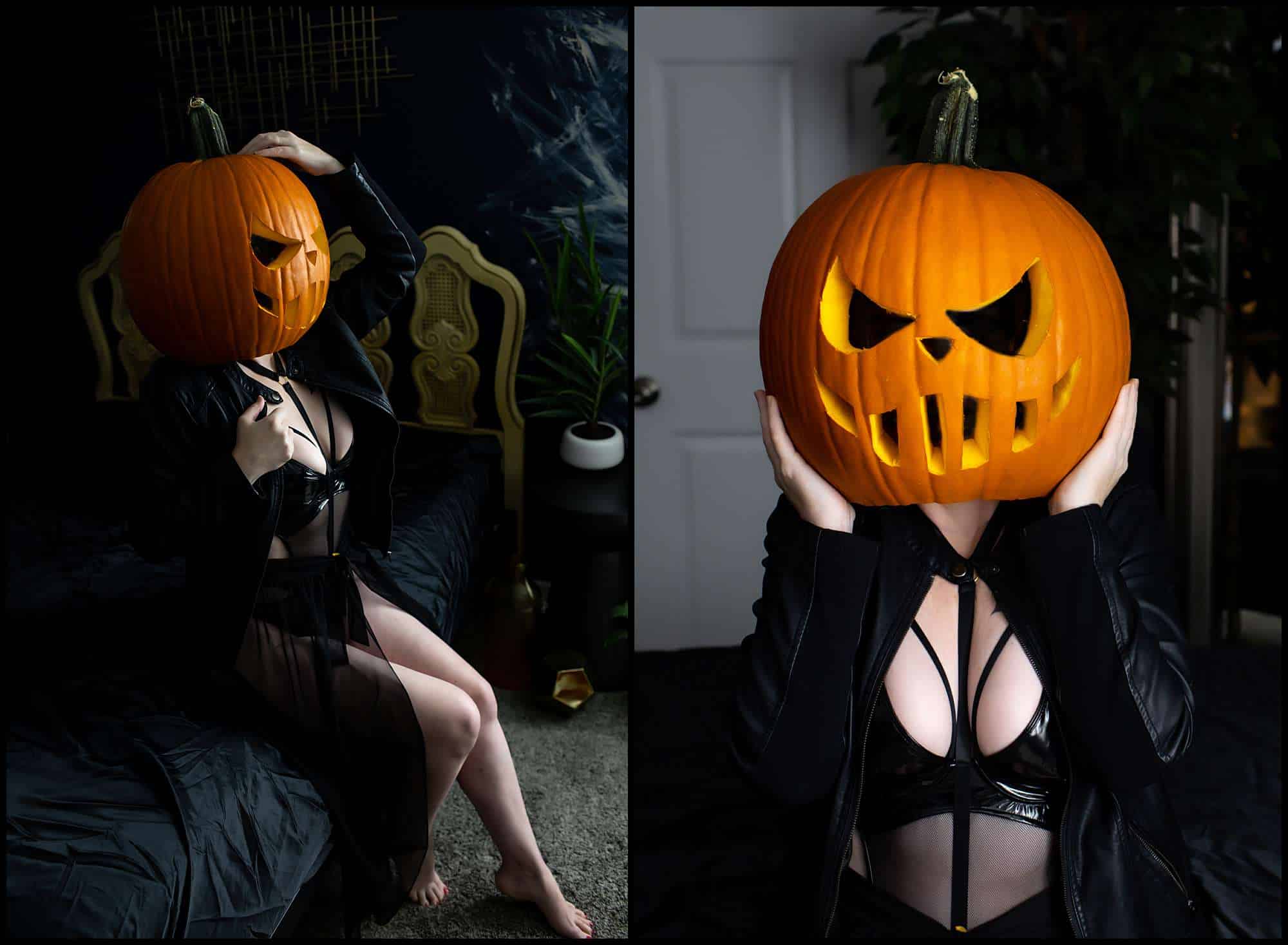 Want to see a couple of last year's Halloween shoots?  Here's our Skeleton Boudoir session and here's our Viking Shoot!