Sometimes when doing my blog it's just easier to let my clients tell their story themselves. I couldn't have said it any better than Miss D. She came into the studio recently for her first boudoir session. She was amazing and it was interesting to hear about her journey
A little bit about Miss D:
"I am a stay at home mother to four children; two human, two canine. I am an extroverted introvert, so I make time for my friends in between devoting most of my life to my little ones. Raising healthy and happy boys is my short term goal. I always feel the need to be doing something and am kind of a perfectionist. I keep a tight circle and never stop talking once I get to know someone.

In my free time, I organize and facilitate a private group for abuse survivors in the Chicagoland area. As for my personal life, I enjoy working out, including making and achieving new goals in the gym. Spending time with a few close friends and shopping are things I enjoy doing in my spare time. Checking things off my bucket list are things I try to do as well. I love going to concerts, trying new restaurants and food, and finding new play dates with my kids."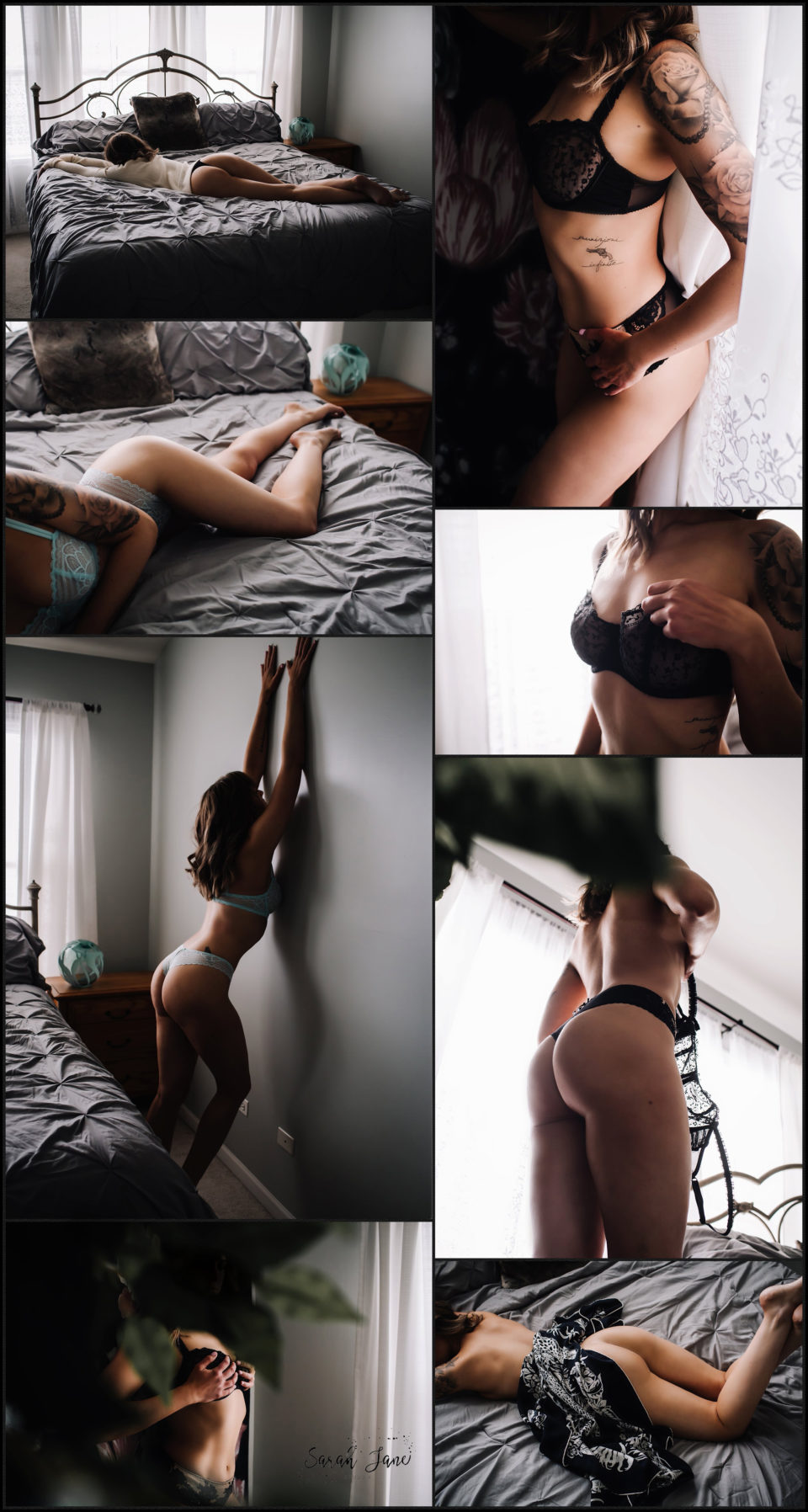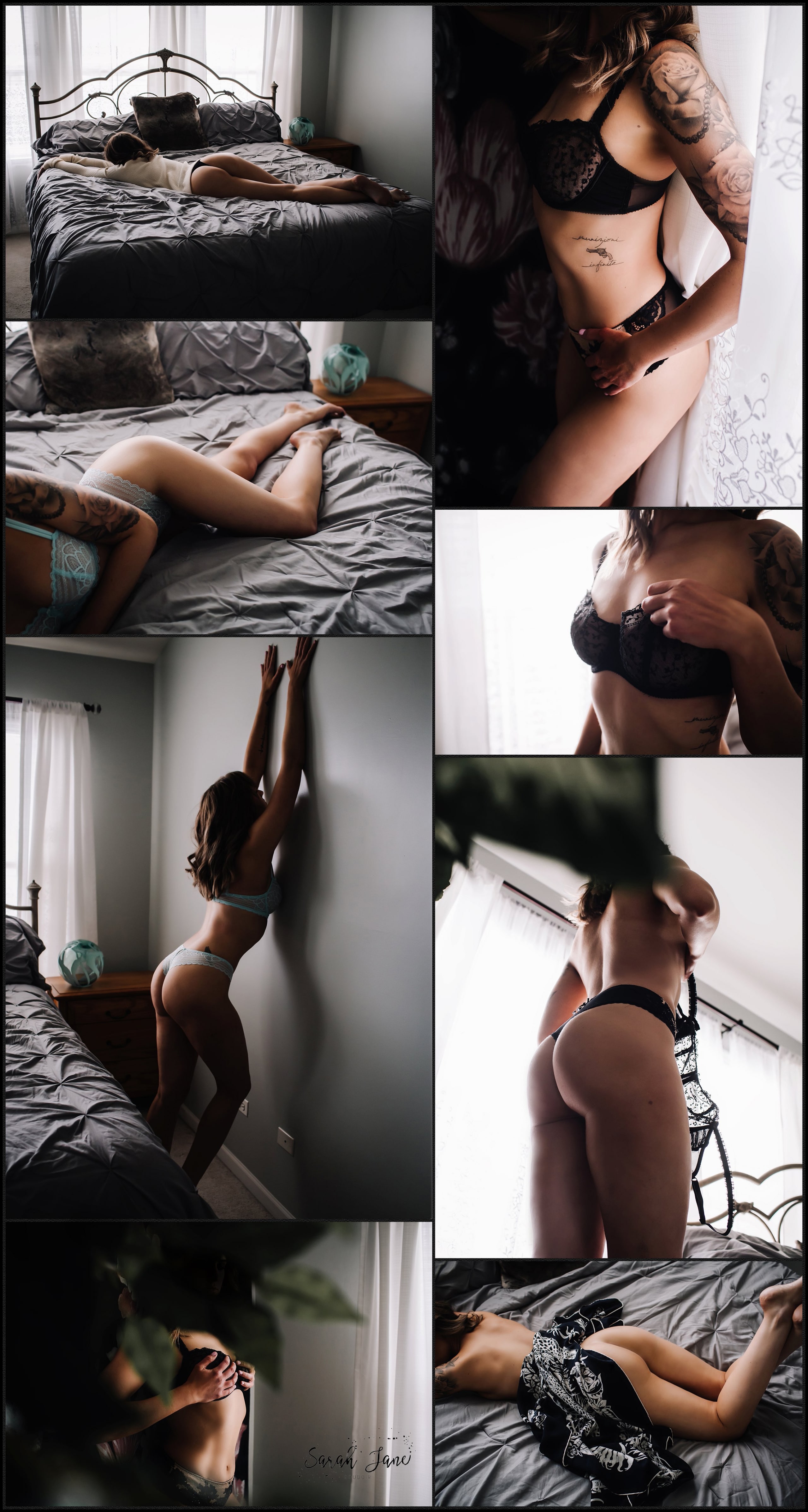 Why Miss D did a session:
"I have wanted to do a session for years. When I originally began planning to do one, I found out I was pregnant. With that pregnancy', I gained a lot of weight. Unfortunately, I was 80 pounds overweight at my first born's birth. I lost 65 pounds before I found out I was pregnant again. I gained 40 pounds with my second child. One day I looked at a video my husband had taken and thought; "ok, that can't be me. How did I get to this point?" it took me over a year of proper diet and exercise, but at 95 pounds lighter, I realized I needed to do a session after all of that work.

I believe that I owed something like this to myself, after cutting myself down. After busting my ass for so long, I wanted new images of myself. For clarity, I am not judging anyone for their weight. I am simply speaking from my choices that led to that point. Knowing that it was cupcakes and a lack of self control on my part, I was critical of myself. "
About Miss D's session:
"I felt pretty comfortable going into the session. Most of my hesitation was the unknown of what was going to happen. Once we got started, I was comfortable doing any position in any outfit.

After my session I felt like I did a mini back workout! Haha! Which also made me feel a little sexier. I was eager to see my photos and completely surprised when I saw them for the first time.

Never have I felt more confident in my body image, especially after having children. I know that I had stretch marks and some other smaller issues removed. Some may consider that fake; however the reality is, no creams, pills, etc. are going to get rid of these issues. I know that if there were a way to safely remove these "imperfections," I would put the work in to do it. In short, I put enough time, work, physical and mental energy, and dedication into becoming healthy and accepting myself. So, I don't feel guilty for accepting some help this time (help is something that is very difficult for me to ask for.)

If you don't feel ready, make it a goal to get ready. Put it on the back burner if you need to, but always keep it as a goal. This is something that is not now or never. Be warned, once you do it, you won't go back "
I'd like to give credit for her tattoos as they are pretty gorgeous too. Nestor over at Chicago Ink and Tattoo did the one on her arm/shoulder!
Do you want to book your own boudoir session? Contact me NOW