Renee is a 48 year old single mom to an amazing 8 year old boy.  She works full time and tries to spend as much time with her little guy.  When her son is with his Dad, she tries to catch up with friends.  She loves live music and tries to see a band any chance she can get.
Renee, why did you want to do a boudoir session?
"I have been wanting to do a boudoir session for years – probably since my 30s. But I was lacking confidence, thought I was too heavy, and would do it when I lost some weight. Then I got married, had a baby, got divorced and finally felt a sense of security in myself. I did lose weight, then Covid came. But I decided, this is the time I need to do this. This is who I am, what I look like, and it would be a waste not to celebrate my newfound independence and confidence."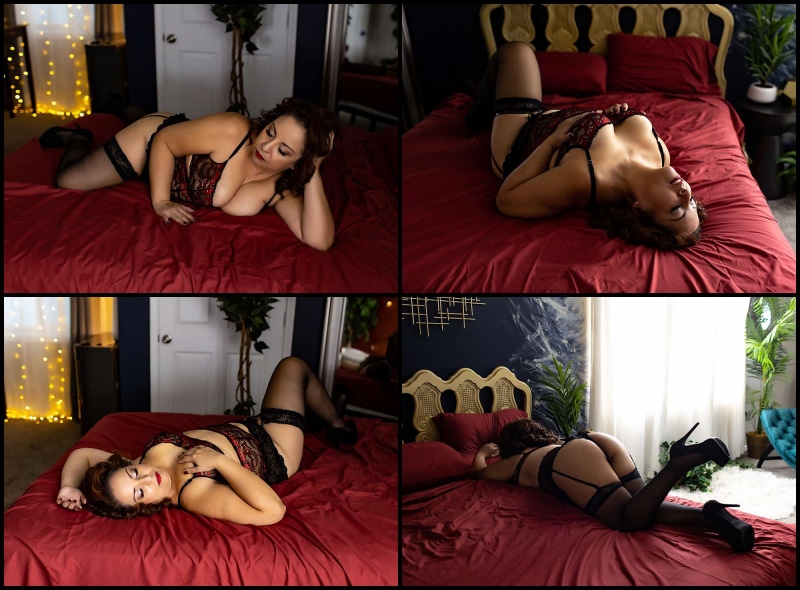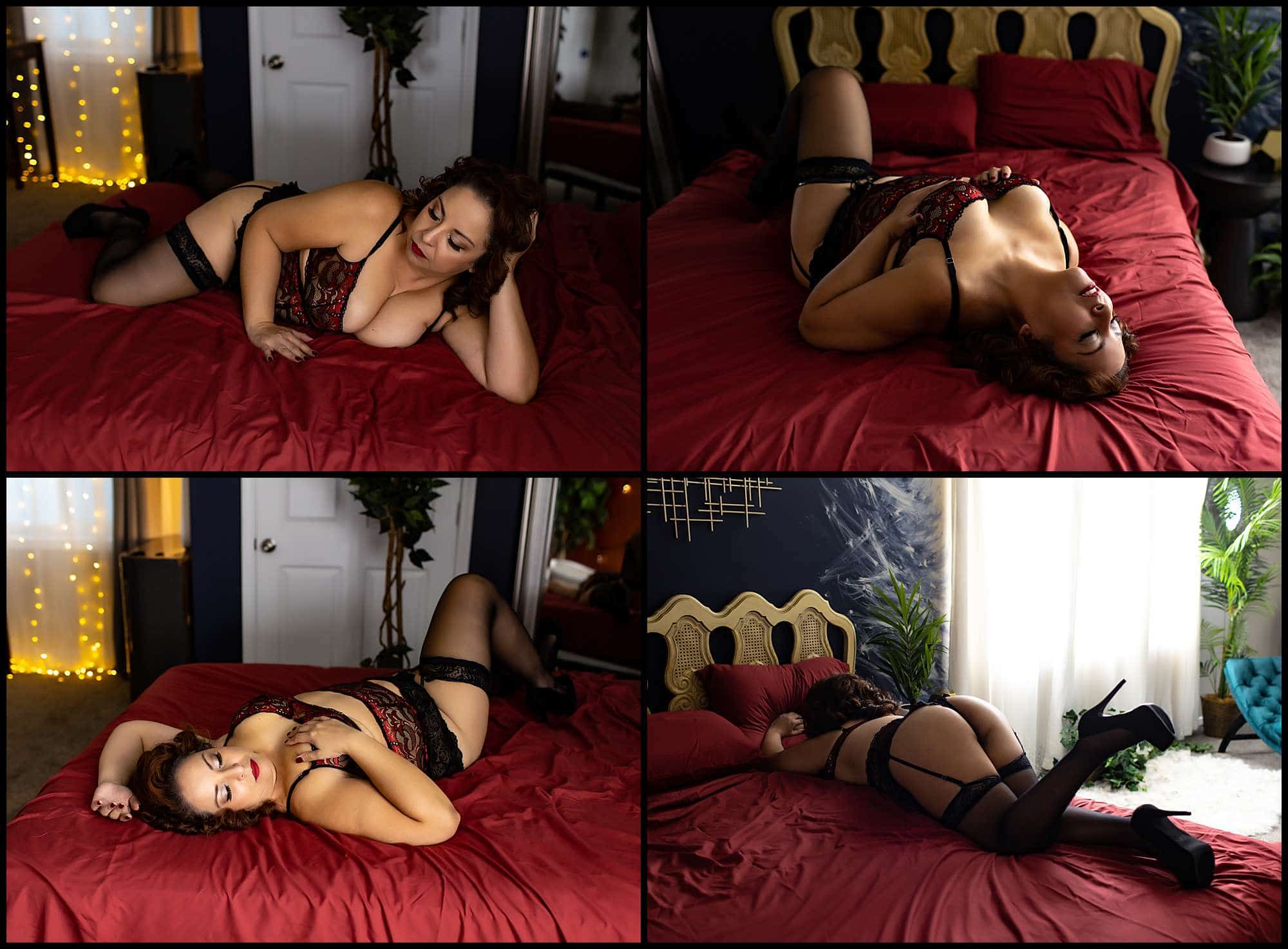 Were you nervous or scared about anything going into your session?
"I was worried I would freeze up and be too nervous to give Sarah any shots worth keeping. And that the outfits I picked wouldn't translate well on film – it's no secret I'm indecisive."

"I am a natural introvert, but literally the second I walked into the studio, I got a real sense of calm, comfort, and fun from Sarah. She truly cares about her clients and can see the best in them even when they can't for themselves."

Did you have a favorite part of your session?

"It's hard to pin down. Getting hair and makeup done made me feel so spoiled. Then the shoot itself was so relaxed and fun, I didn't want it to end and was already planning for another before I even left."

"I've noticed a huge boost in confidence and that I can do things outside of what I believe to be my comfort zone. I see a version of me that I didn't see before. Not just an "older mom, " I feel like I have so much more to offer than just that important aspect of my life. I love to show some pics to my friends and encourage them to give it a try. It's not even close to being the stressful experience we build up in our heads. "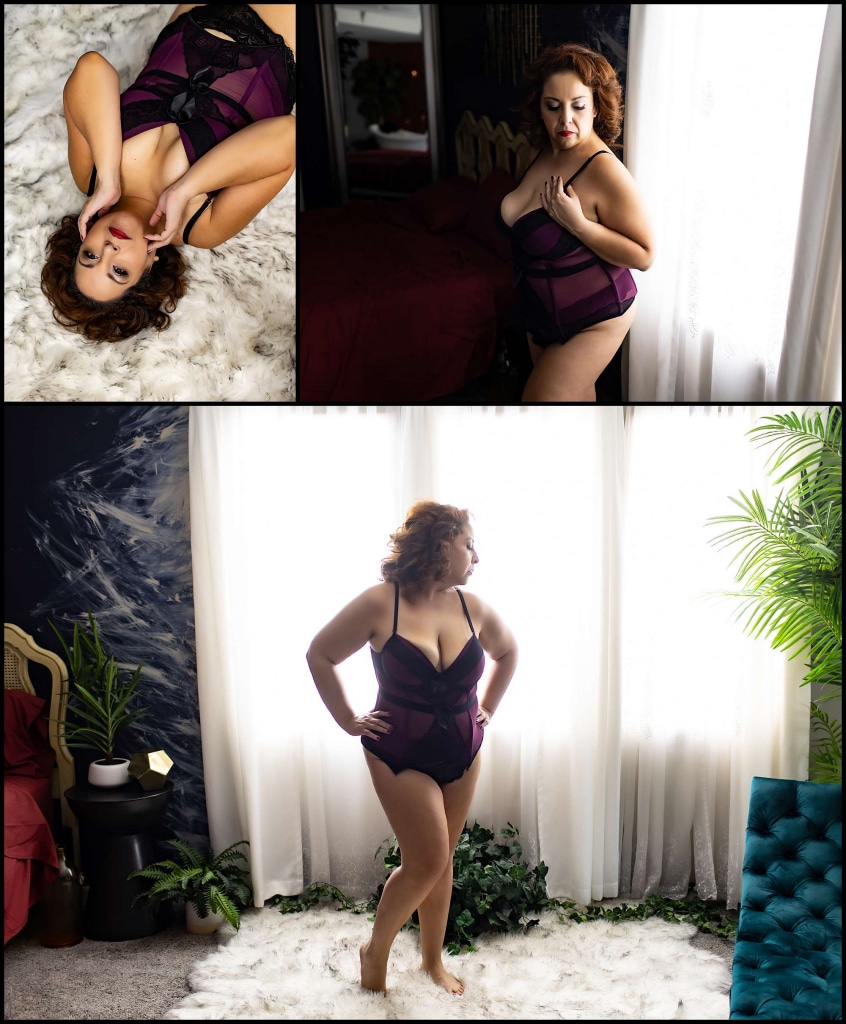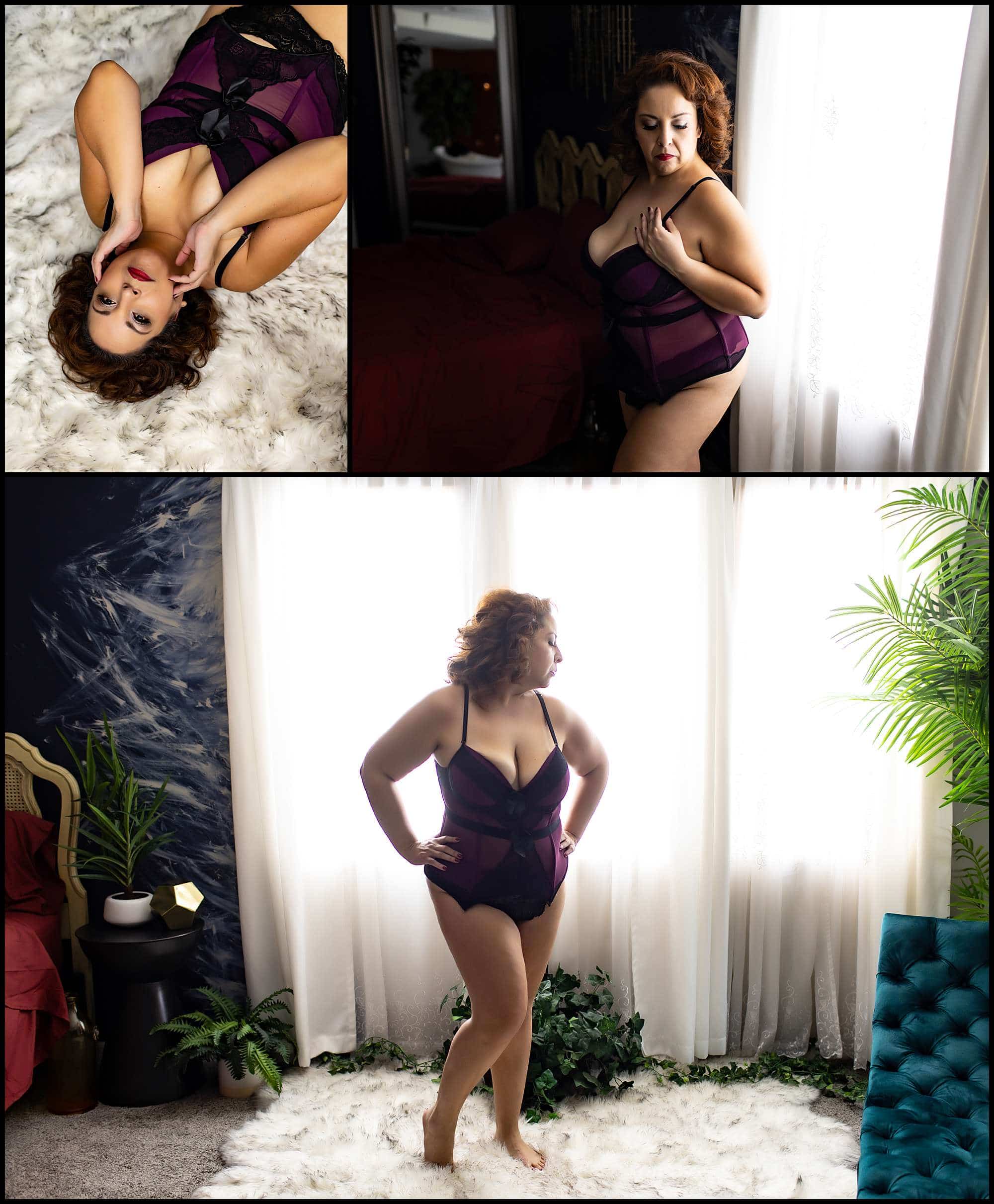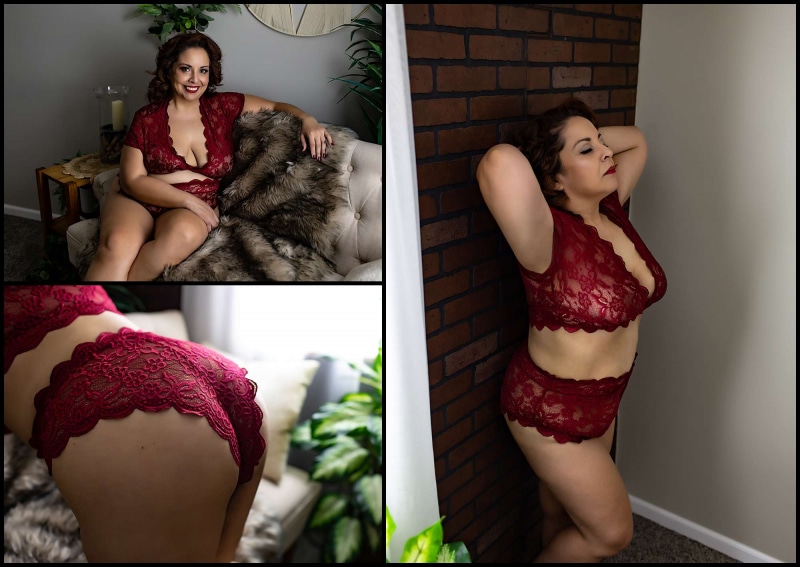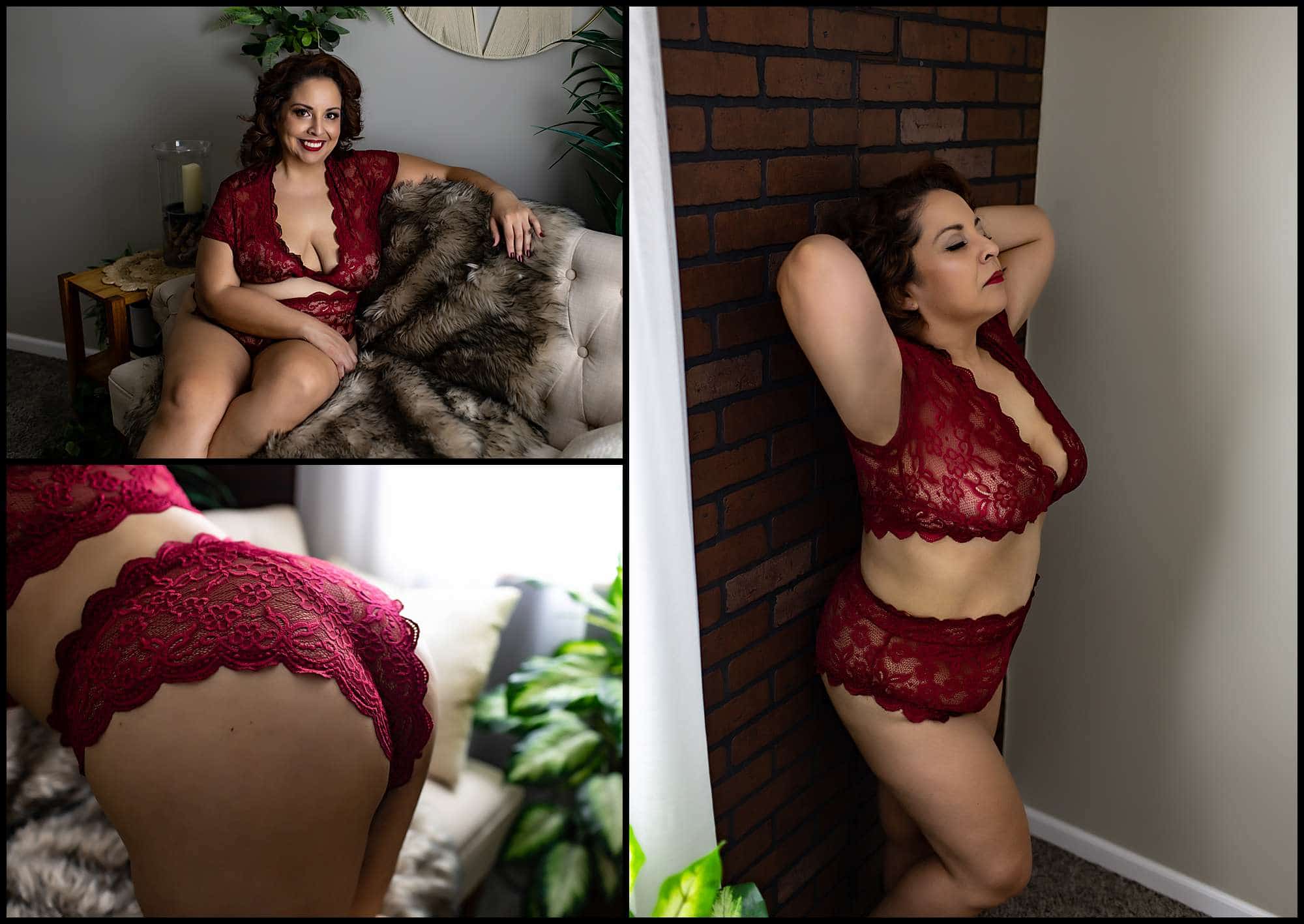 Oh how I loved photographing Renee and I can't wait to do another session with her!  While you are here, check out Tiffany's session as well!