Jeff and Kara booked their session for their anniversary!  What an amazing way to connect and celebrate an anniversary.  Both Jeff and Kara are doctors and met on their first day of orientation for medical school.  They've been together for a little over 8 years and married for 6.  They have 2 adorable dogs and a cat.  They love soccer, running, rock climbing and most of all spending time together!
With most of my sessions I like to ask my clients some questions about their session.  I think it's great for all of you to hear it right from them!  Needless to say, I want you to feel comfortable when you book with me and I think hearing from past clients helps give you a little inside into their session!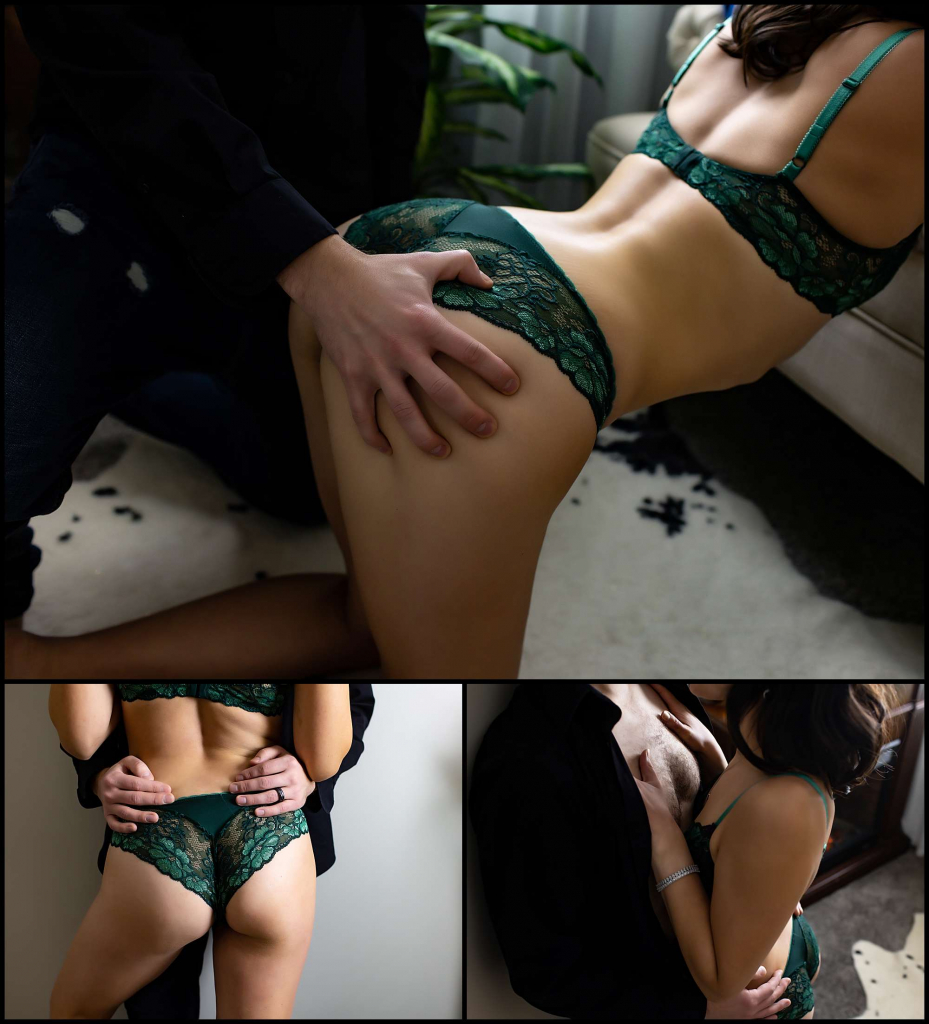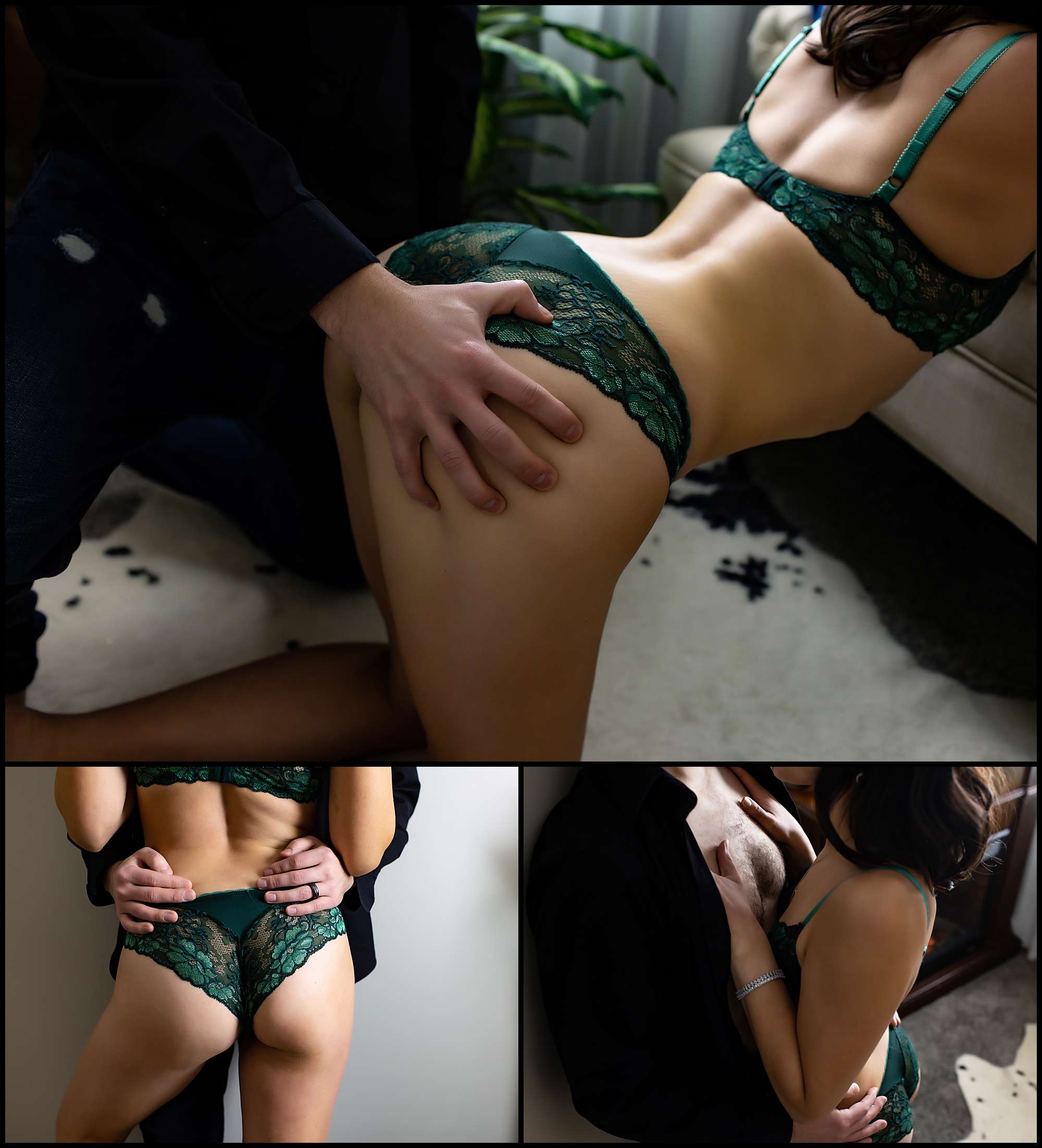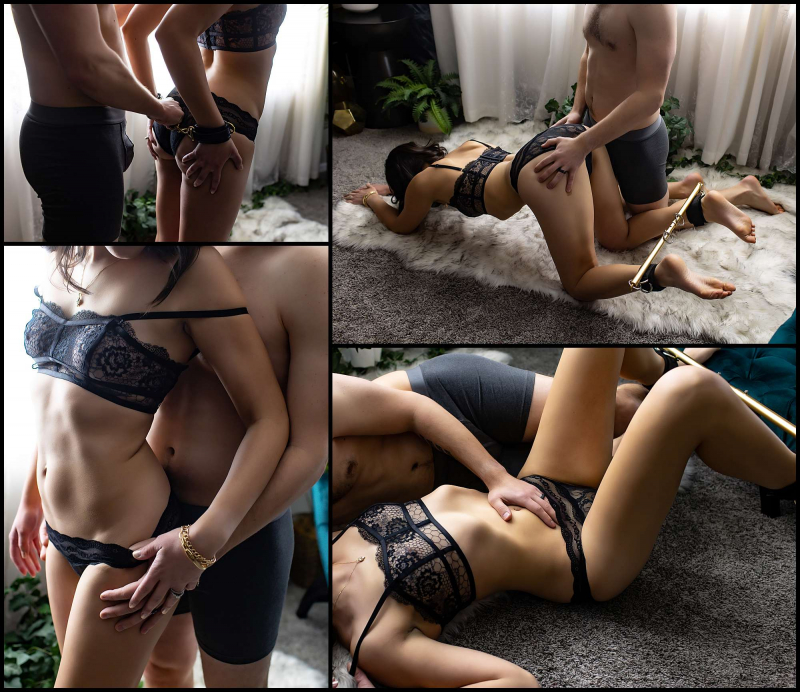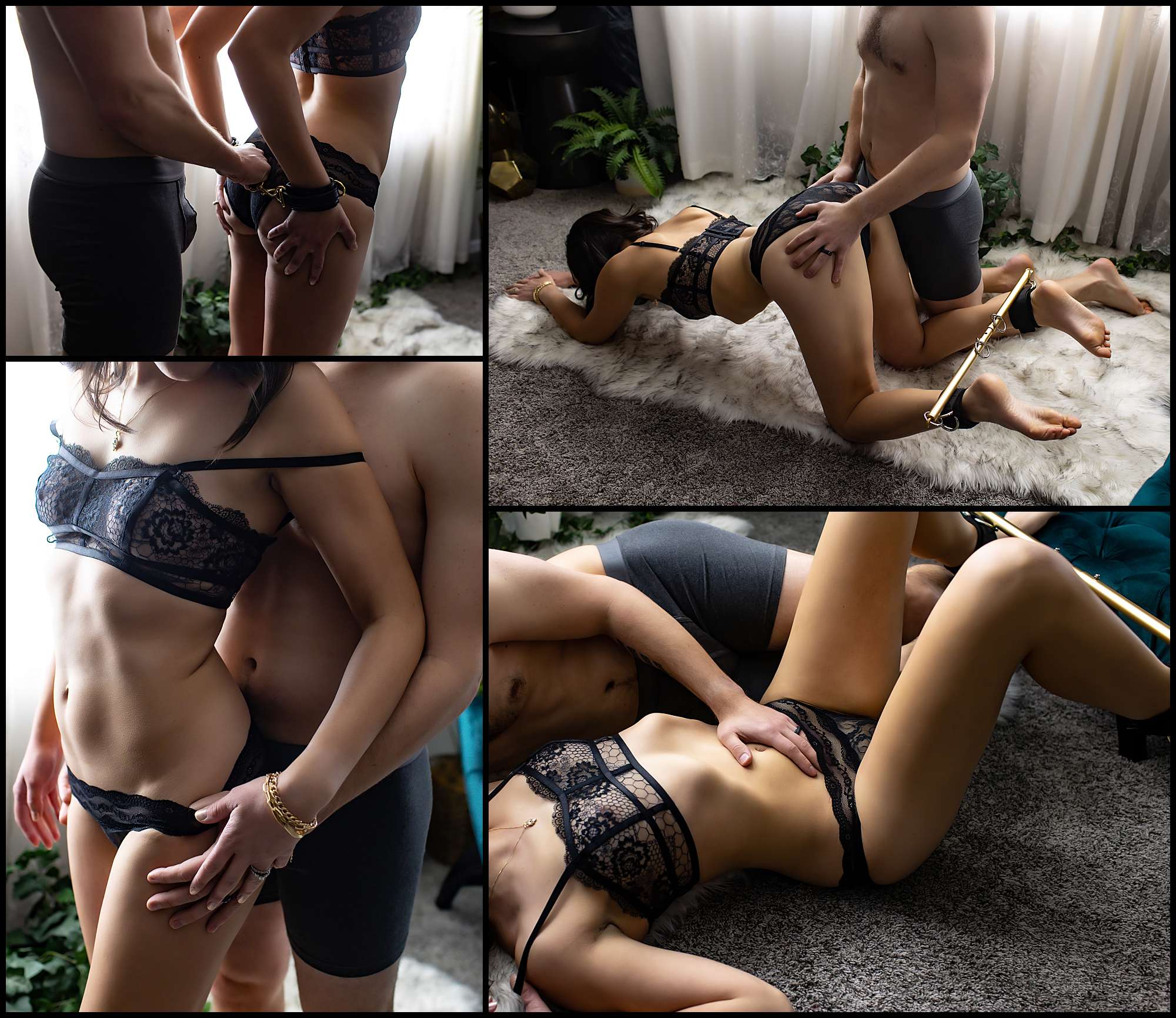 Jeff and Kara, why did you book a boudoir session?
Jeff: "We have been talking about doing a session for quite some time now and finally decided to book it!  We both suffer from body dysmorphia and we thought doing a boudoir session would really help boost our confidence and help boost our confidence and help us feel sexy for each other."

Kara: "I was surprised actually that Jeff wanted to do a boudoir shoot since he had previously said that he was nervous to be naked in front of other people but I always thought it would be a good thing for him. "
Were you worried or scared about anything going into the shoot?
Jeff:  " I was definitely nervous going into the shoot, especially to do the nude photos. I get very self conscious at the thought of someone else seeing me nude, but Sarah did a great job to make sure that each of us felt comfortable throughout the entire shoot."

Kara: "I think I was worried that my recent surgery would leave much larger scars than it did. But for the most part I tried to practice a lot of positive self talk prior to the photo shoot. I was also worried about my recent weight loss because of the surgery to have a negative impact on how I saw myself, after working so hard to build muscle and feel strong again after 15 years of battling anorexia, I was feeling a little defeated before the shoot in that I wouldn't look as strong as I was planning. "
Why do you recommend booking with Sarah?
"Sarah did a great job from start to finish. We could not have asked for a better photographer. We felt comfortable right away and we connected in a lot of ways. The pictures turned out way better than anything we could have imagined. Sarah made us feel comfortable from the start. She was really easy to work with and gave us great direction on how to pose and made sure we looked our best."
What was your favorite part of your session?
Jeff: "Honestly, the entire shoot was such a blast it is hard to pick out one part of the session that would be our favorite. There are two parts that definitely stick out the most though which would be utilizing the bondage equipment and doing the nude photos. "

Kara: " I would say the whole thing was an amazing experience, but I really enjoyed just experiencing it together. "
What changes have you noticed in yourself since your shoot?
Jeff: " I for sure feel more confident in myself and in my looks after doing the shoot. I also feel more sexy and have found there are more things that I would like to explore more to make myself feel sexy for my wife. "

Kara: " I think for both of us, I've noticed a lot less body negativity when we talk about ourselves and there is definitely more confidence in our body image. I've definitely enjoyed my husbands confidence the most. "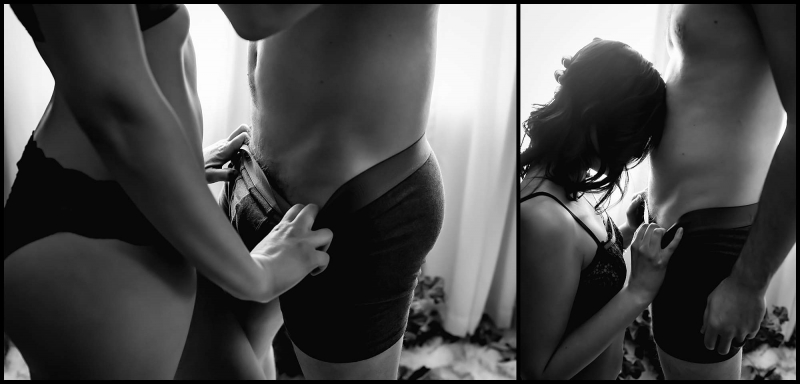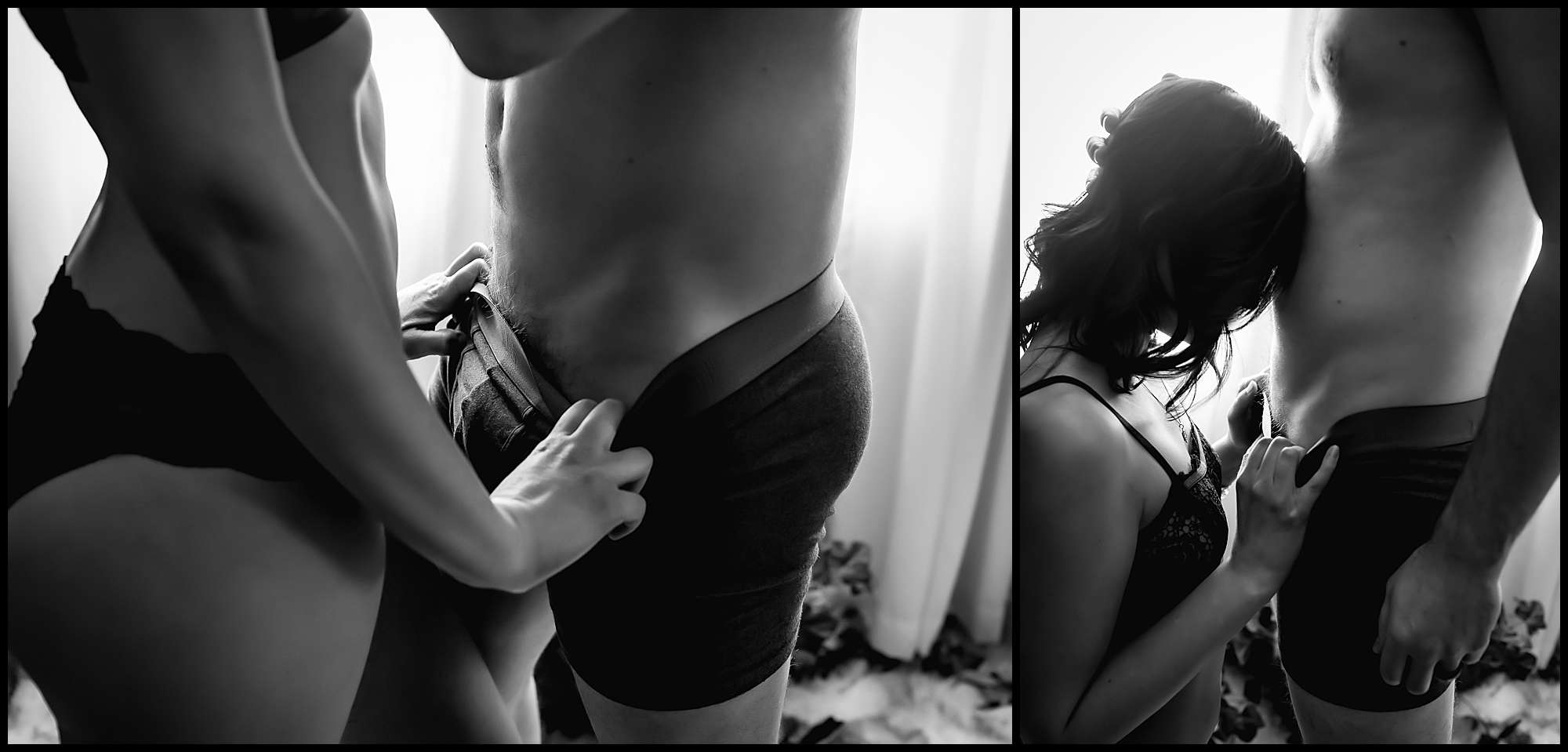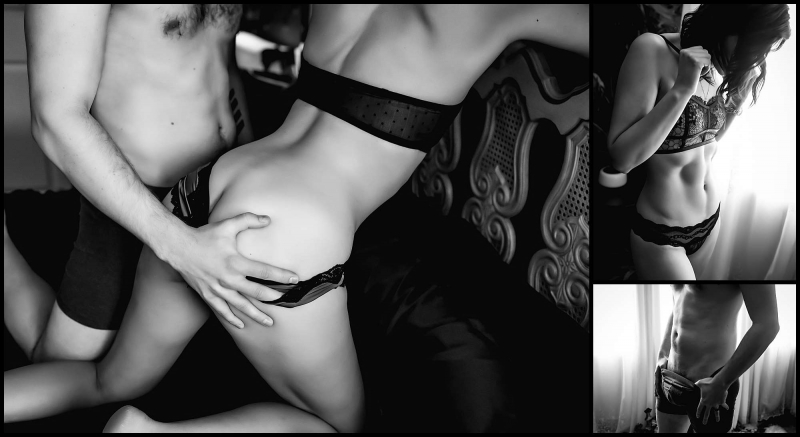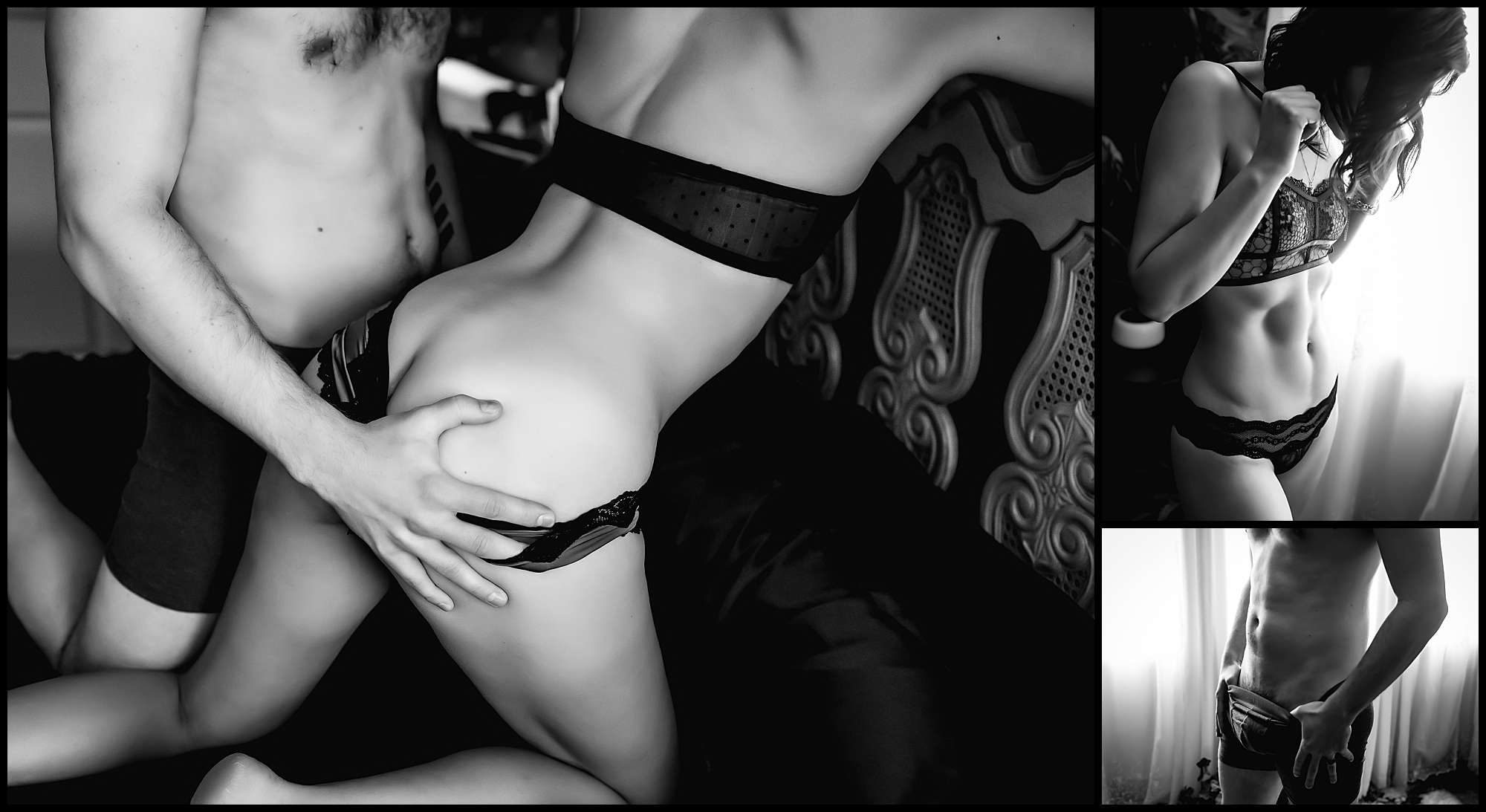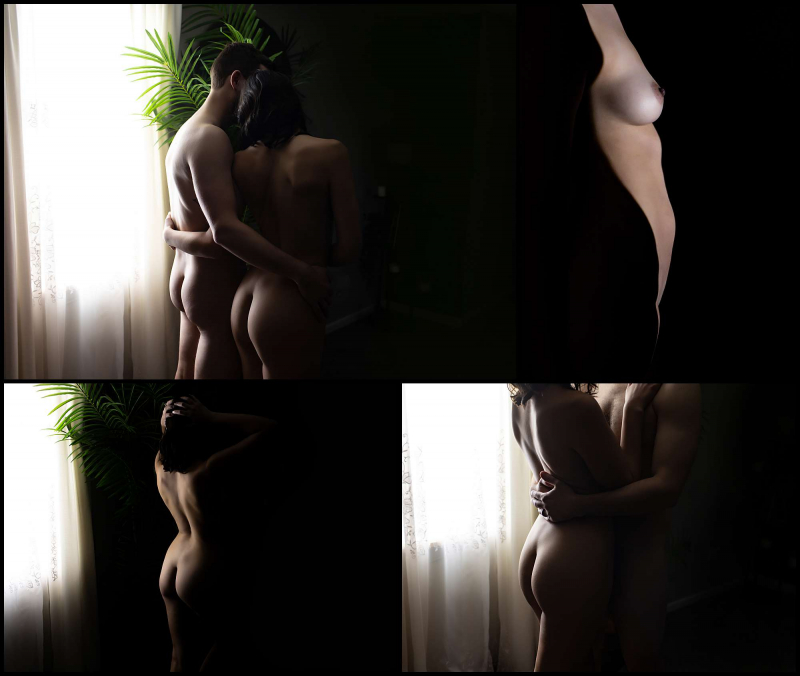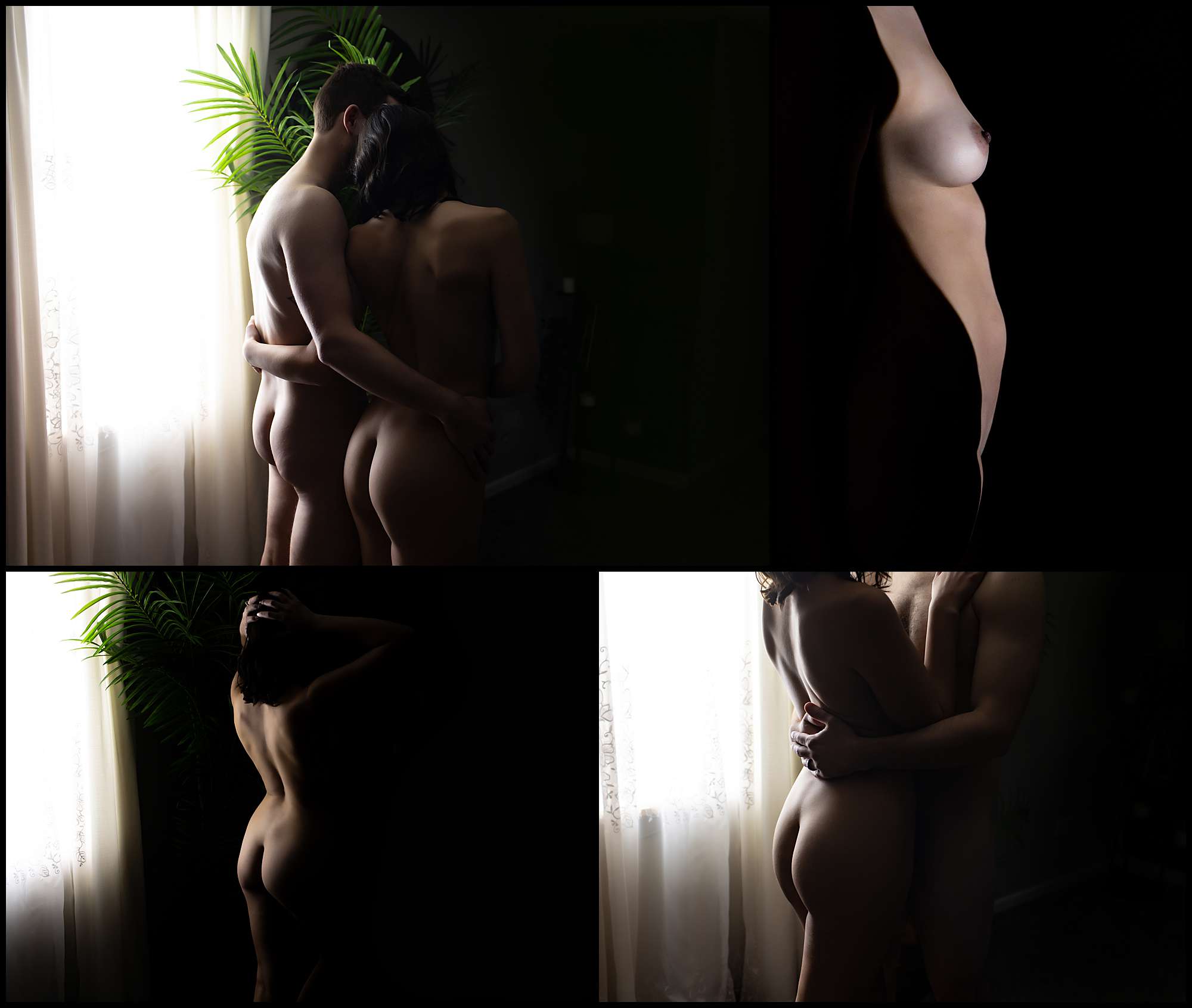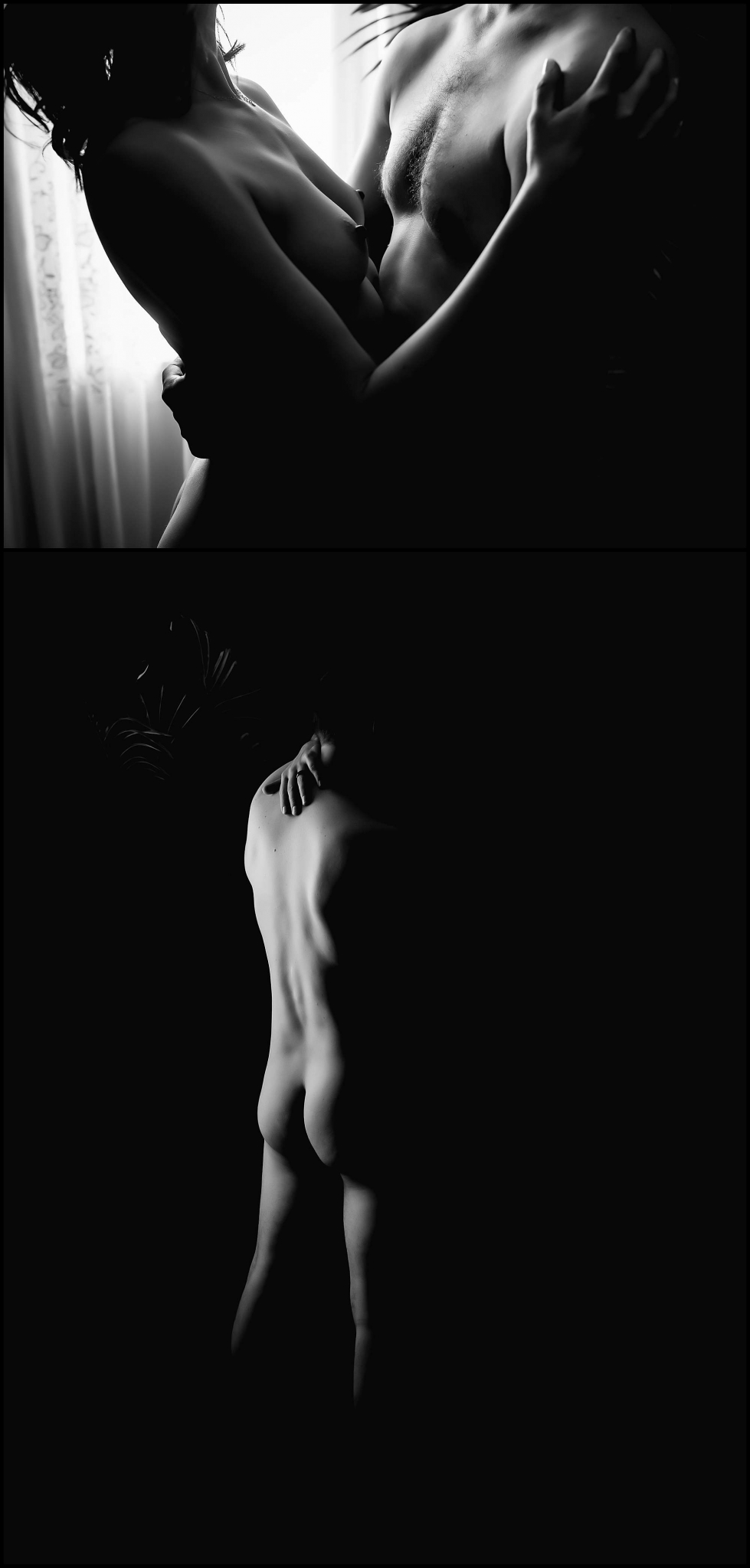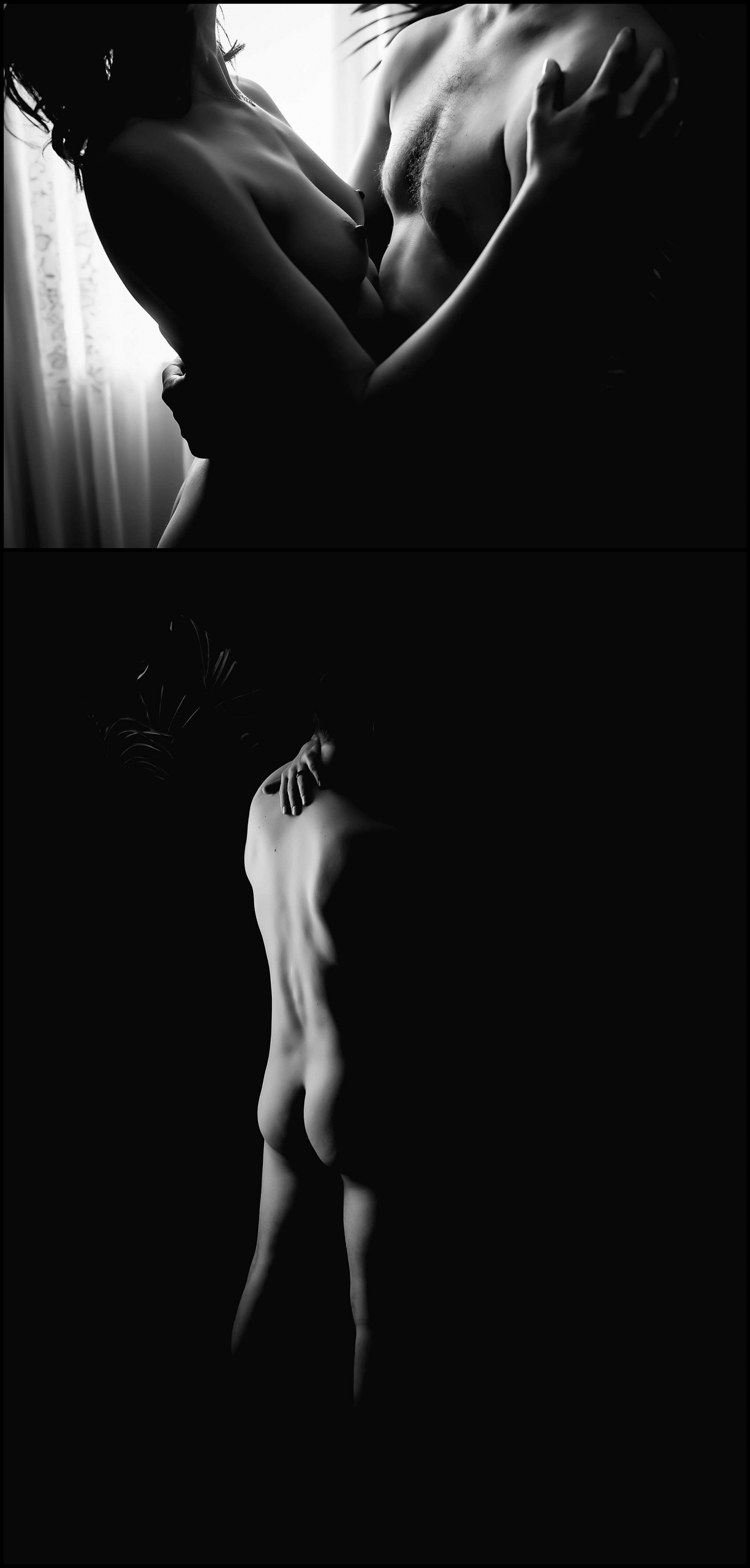 I think my favorite part of doing couples boudoir sessions is how it helps brings the couples together.  Hearing the answers to both Jeff and Kara's questions was special too.  We always talk about how women have so many body image issues.  But, I think it's important to note that men have just as many insecurities as women do.   It's a little sad to me that it's not discussed as much.  I want everyone to know that this is normal!  We all are a work in progress and constantly working on ourselves!
Would you like to see another couples session? Check out Ashley and Al's session !  Couples sessions are so much fun and something special to experience with your partner.  Feel free to reach out to me to discuss doing a session on your own or with your partner!