Rita is a wife and mother.  She works her butt off full time and volunteers when possible.  She has a heart of gold.  Her son is 16 and is her world.  She's a constant work in progress and has been striving to love and forgive herself every day.   In her spare time she loves hanging with her son and husband.  Writing and creating mixed media art is her passion.  She dabbles in a lot of things from crafts, to reading to watching tv and movies.  Traveling and experiencing the world, it's cultures and various museums are things she enjoys as well.  When she has time she enjoys music and concerts and all things pop culture.
Why did Rita book a session?
She really fell in love with the art of boudoir photography. When she looked through the website and saw all the women brave and daring, showing sides of themselves they didn't even know existed, she just felt compelled to get in front of the camera.  Going into her session she was insanely excited.  She had butterflies knowing she was trying something so fun and unique.  She couldn't wait to see what outfits she would use and how she would be posing.
After her session she was on cloud nine for days.   She told me she was in such good hands, had great direction and knew she made the right decision and was where she needed to be!
When I asked her how the session changed the way she felt about herself, this was her answer:  "The best way to explain. It is rediscovery. I've always considered myself pretty and sexy, but this is another level and has made me look at myself in so many different ways. I live the human form, I love eyes and lips and how they can convey so much with subtle movements. I haven't been able to focus and stop thinking or staring of the woman I am in the pictures since. "
Anything else to say about your session, Rita?
"I definitely think it's worth the splurge. You will always have a list of reasons why you can't… you're not at the best weight, you're too young, too old, too busy, too many bills, not in a relationship to share these with someone, and a hundred other reason of why this isn't something you can do. But the only reason, the best reason to do it is simply for you. You are the best reason to treat yourself, do it for you, do it because you're here now, you're deserving, you're living your best life as best you can. This is an incredible experience! "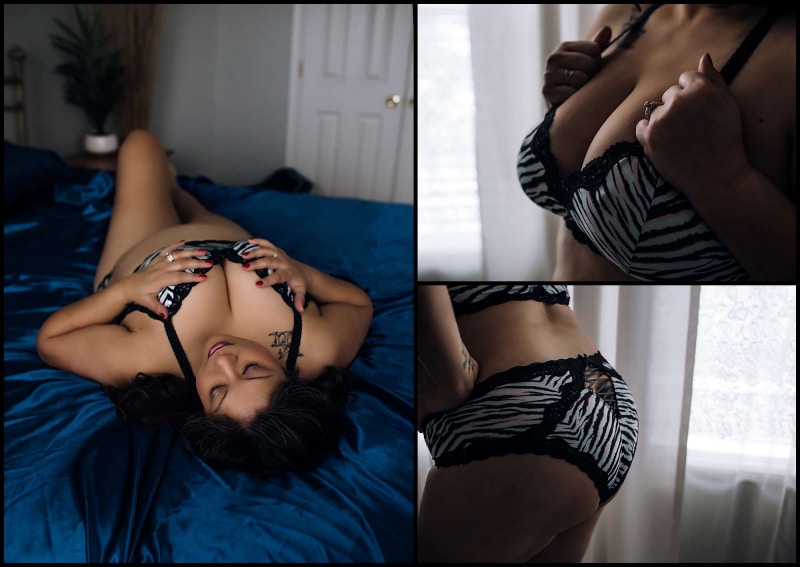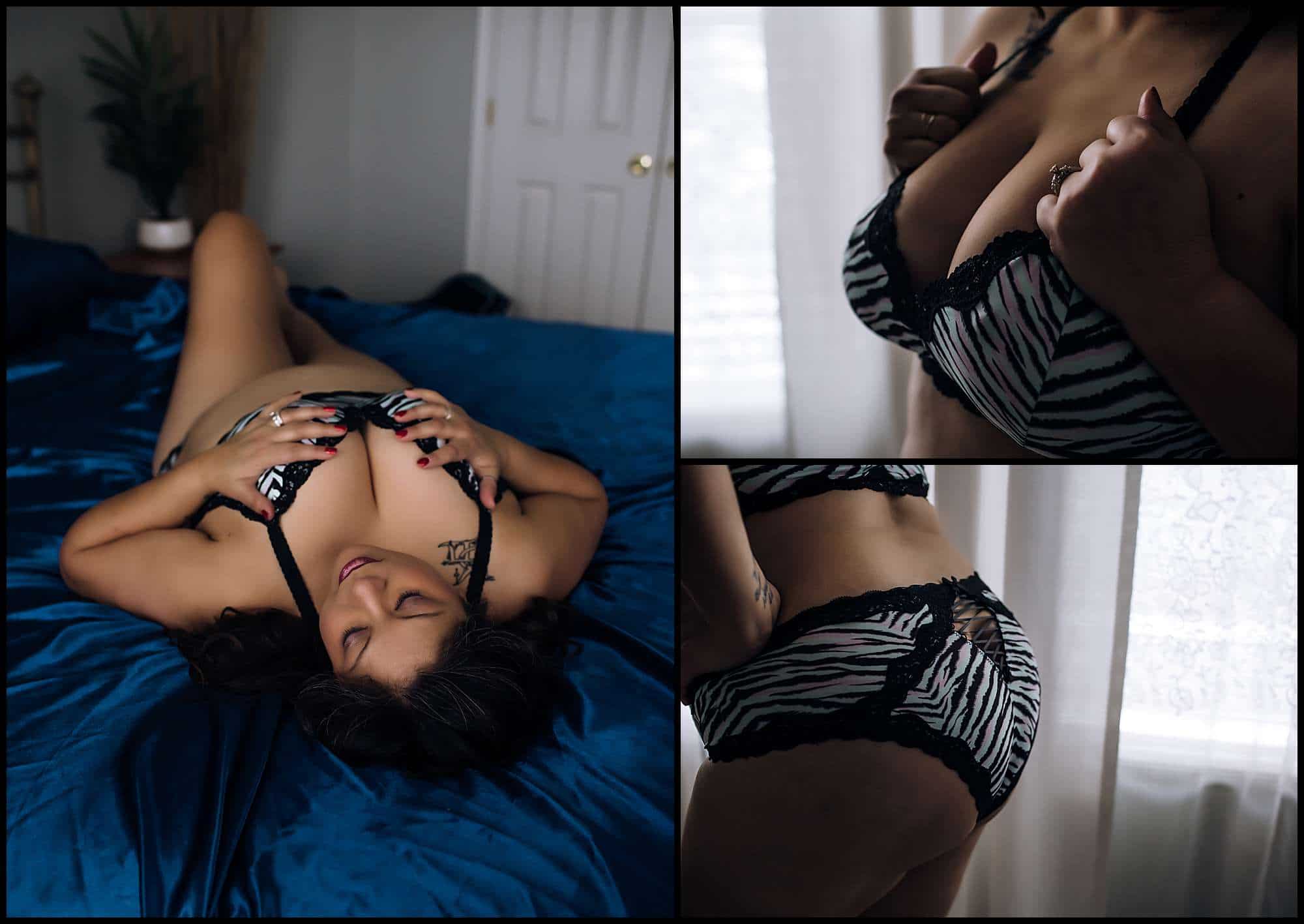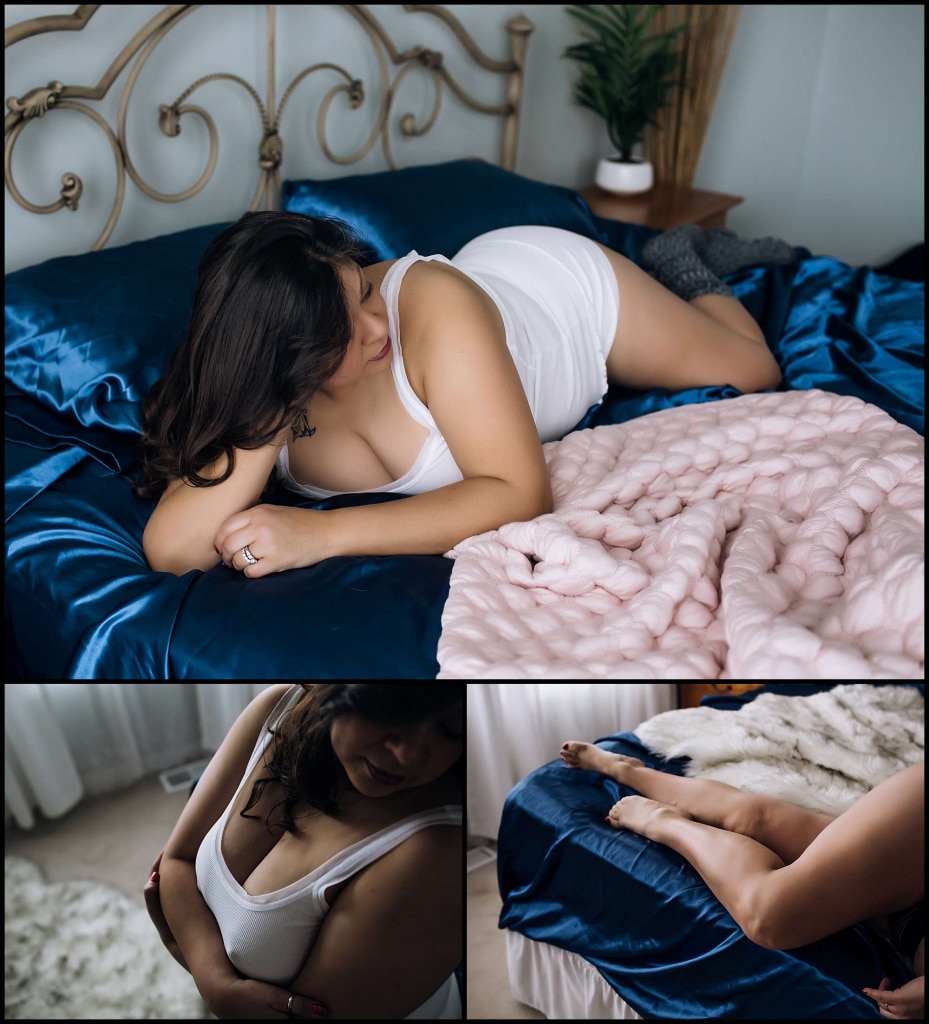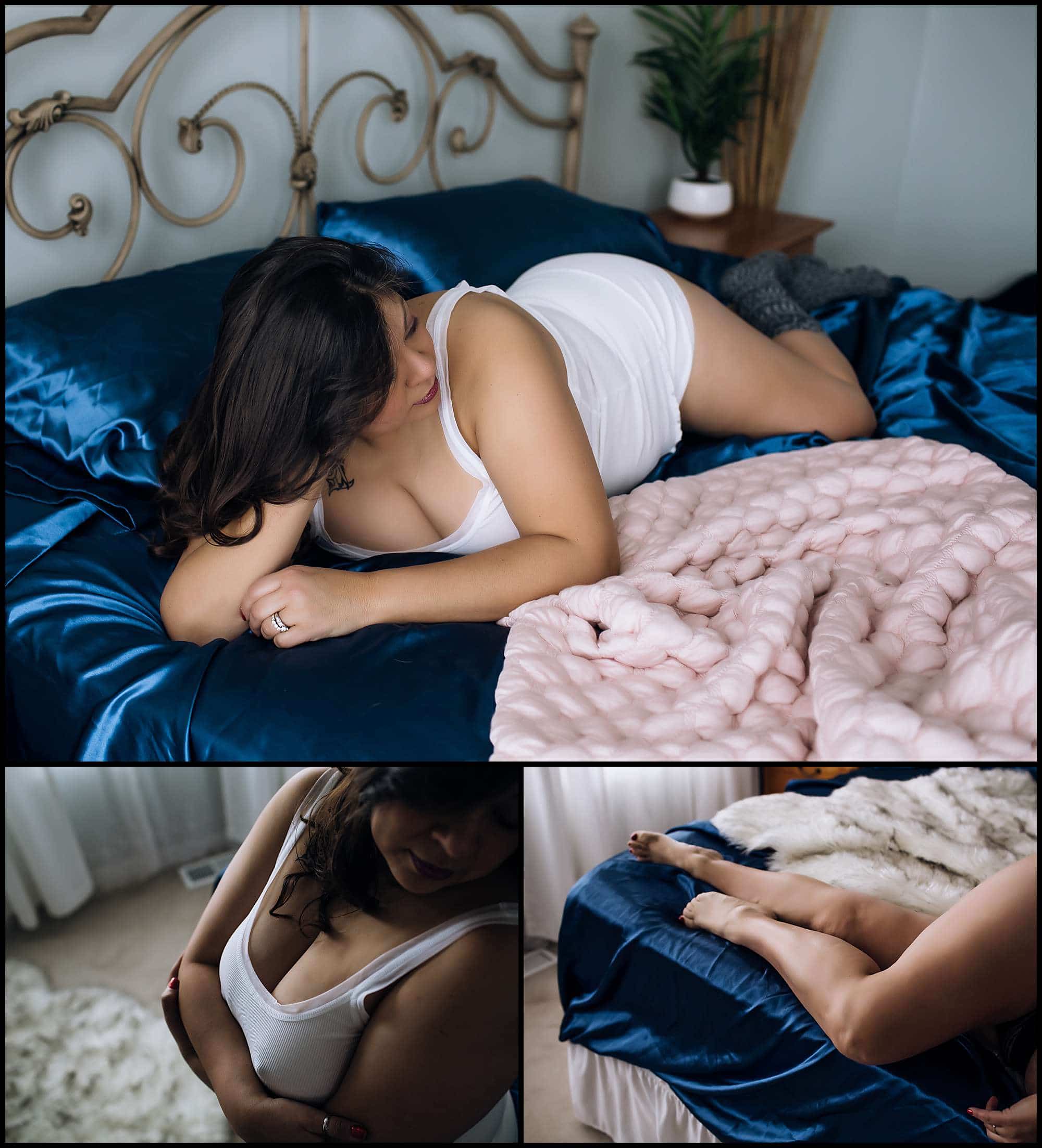 Would you like to see another boudoir session?   If so click HERE to see more.